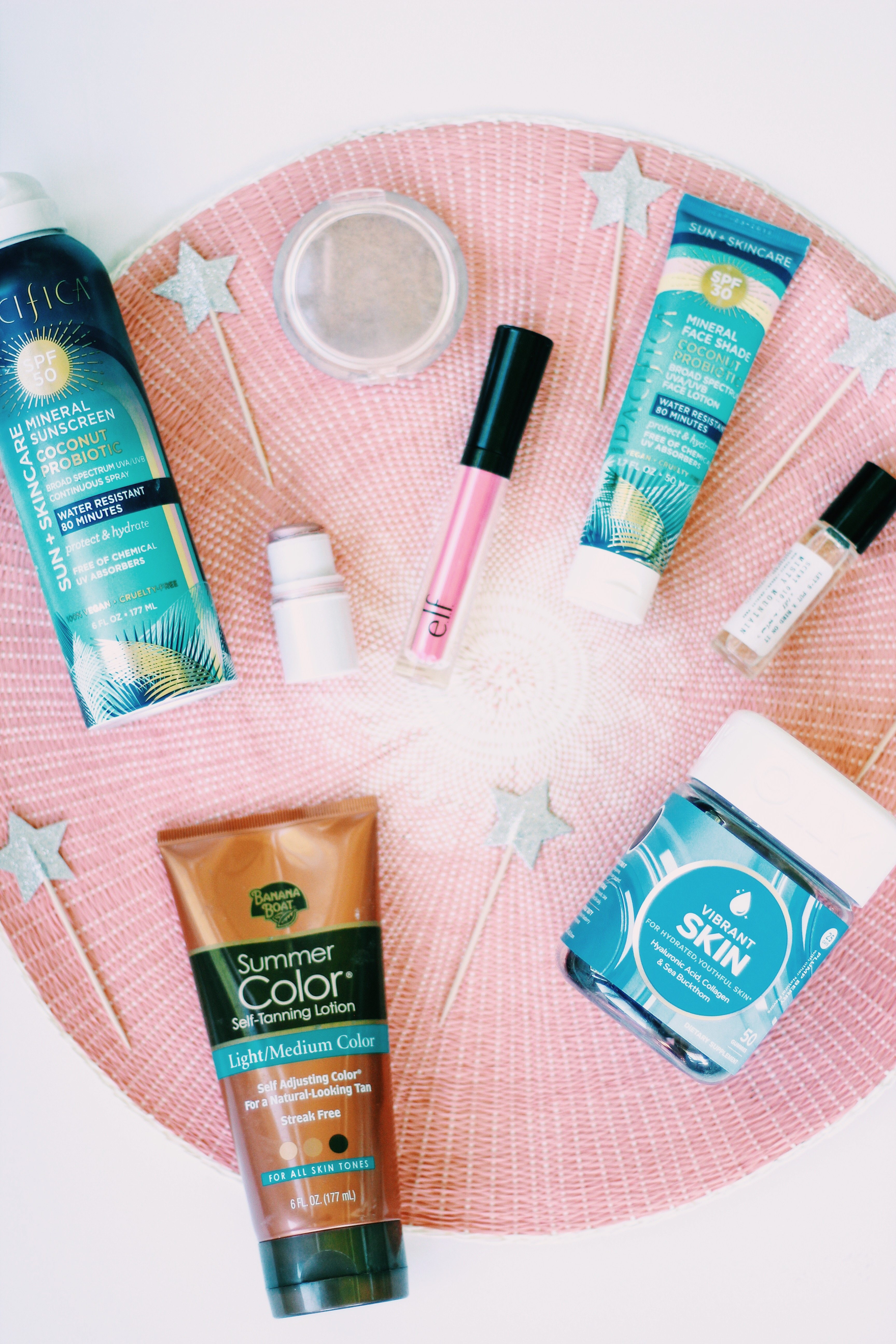 Guys, how is it AUGUST already? I feel like it was just yesterday I was graduating, and now the summer is practically over! I have to admit though, I'm kind of ready for fall. I'm totally unashamed of being the most basic of #basicwhitegirls, and I'm entirely ready to park my ass at the campfire, sip on a pumpkin spiced latte, and simultaneously slather on my seasonal Bath & Body Works s'mores lotion (but seriously, their s'mores scents are to. die. for.).
That all being said, there are a few things I'm loving about this month. After all, this summer has totally been the season where I've found the most beauty products I've loved in a long time. AKA, there's just no way I couldn't share. I actually feel like I need to do a bit more experimenting and maybe post about some of my favorite beauty brands more often (seasonally or monthly? I can't decide), since I really have been stumbling upon some badass finds.
Oh, and the best part about these August beauty favorites?
They don't have to just be an August thing. These brands have earned their keep, and they've got a spot on my shelf all year long now, even though I originally curated several of them while trying to up my summer "glow".
Anyways, check 'em out below, and let me know which ones you're dying to try!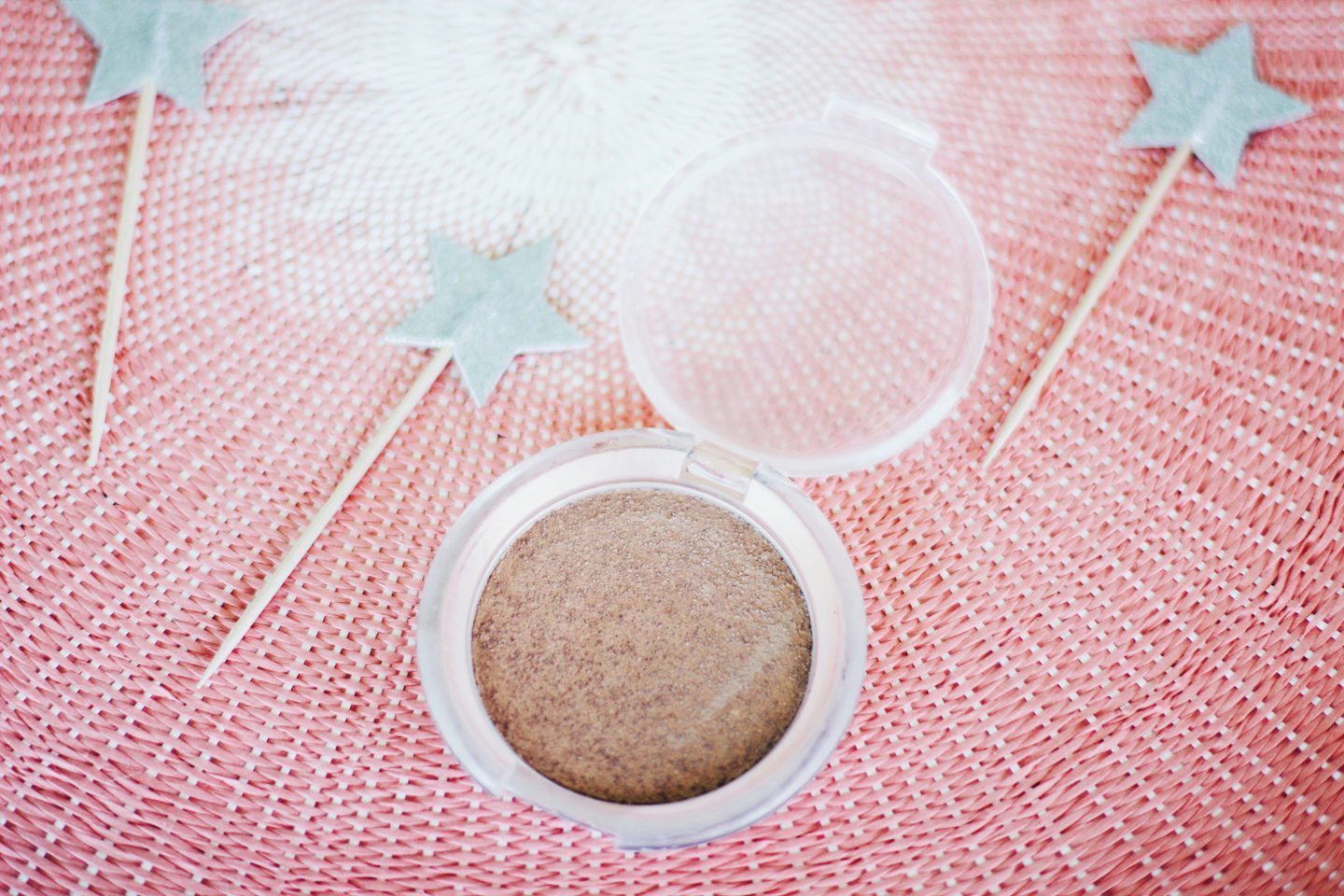 It's no secret that I take sun protection very seriously (remember this post on powered sunscreen?). I wasn't careful about it when I was younger but, once I learned how responsible sun damage is for wrinkles, I smartened up reaaaaal quick. Finding a sunscreen that I actually want to put on however has been an ongoing struggle for the past few years. So, you can imagine my delight when I scouted Pacifica's new Coconut Probiotic Mineral Sunscreen at Target. I kid you not, I am lit-er-ally obsessed. Just from looking at the packaging, I knew I wanted to buy both the body spray and the face lotion. It smells amazing (i.e. nothing like normal sunscreen). It's also less greasy than some of the other brands I've tried. I'm definitely going to keep using these finds throughout the year, since we all know that the sun can damage our skin year-round, even if you're not getting burnt, right?
e.l.f. has been very generous towards me for the past year, sending me oodles of product to try (as evidenced by my unboxings on Insta!) every few months. Out of all of the products I've gotten to sample though, one of my favorites has been their Sunkissed Glow Bronzer. Bronzers can be tricky for me, since I have such pale skin and too dark of a color can make me look orange. This one though looks exactly as the product states — like a sunkissed glow. I even had friends start asking me how I got so tan once I started using it. I was like, girlfraaaand, I haven't stepped foot out of my apartment in the last week. A little bronzer never killed nobody, and it's actually the perfect way to trick people into thinking you're tan as a MOFO.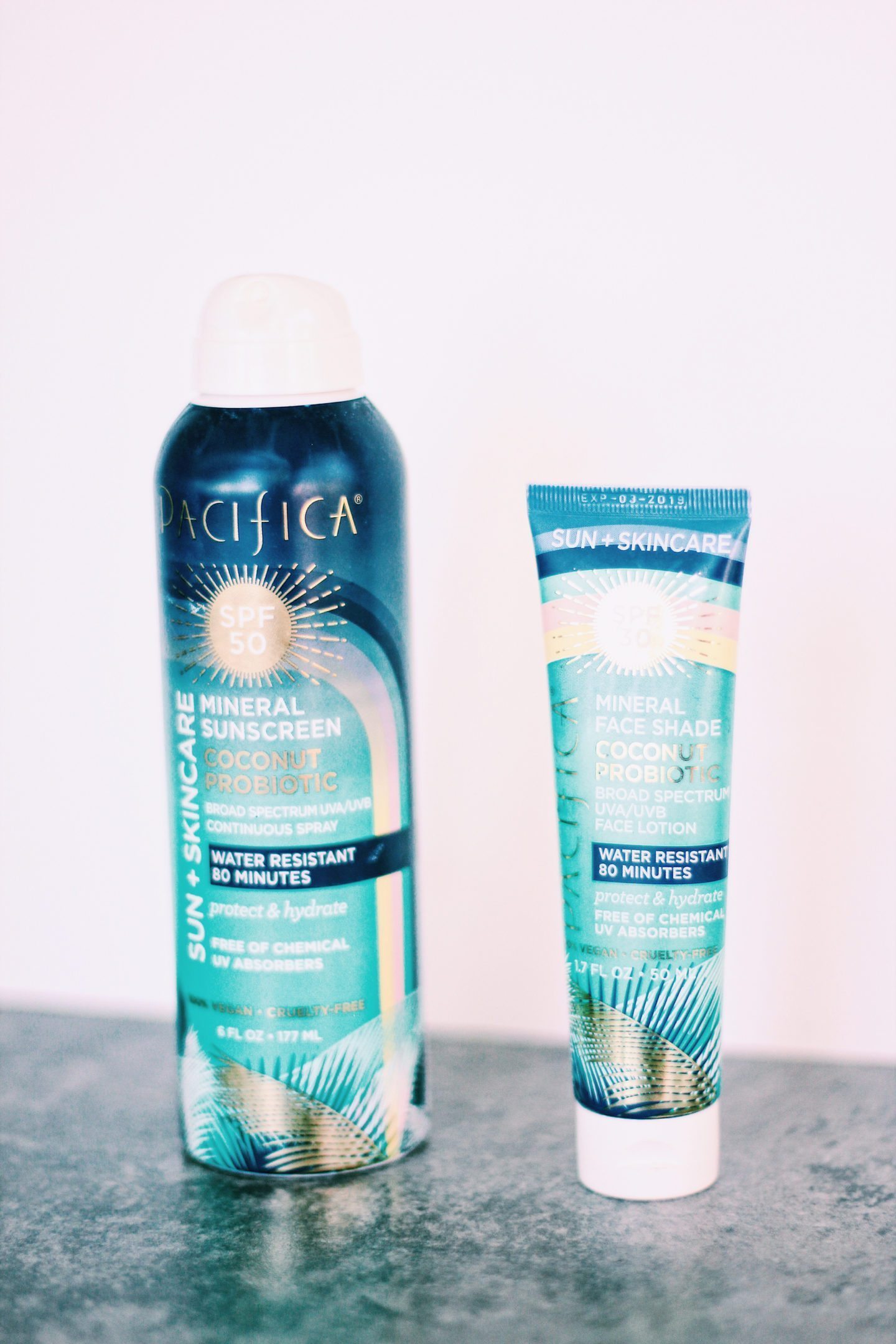 Another favorite e.l.f. product of mine? Their All Over Color Stick. I actually went out and bought an e.l.f. color stick long before I ever started receiving product from them, and I've sworn by it since. I love using it as a cream blush on the apples of my cheeks. It's also the perfect highlighter, and ya'll know how I feel about multipurpose products. Love, love, LOVE.
My roommate got me into Olly vitamins last semester when I was looking for a good probiotic. I've since gone on to try different variations of their products, leading to my current obsession with their Vibrant Skin Supplement. Anyone who knows me well wouldn't hesitate to tell you that I'm a bit psycho about wrinkles. Yeah, I'm in my early 20s, I know. Buuuuut, prevention is everything, no? (Hence this post on my anti-aging skincare routine). What I like about these gummies too, is that a) they're gummies (I HATE swallowing pills), and b) they've got tons of good plumping & anti-aging ingredients packed in, like marine collagen, hyaluronic acid, & more. They also taste delish!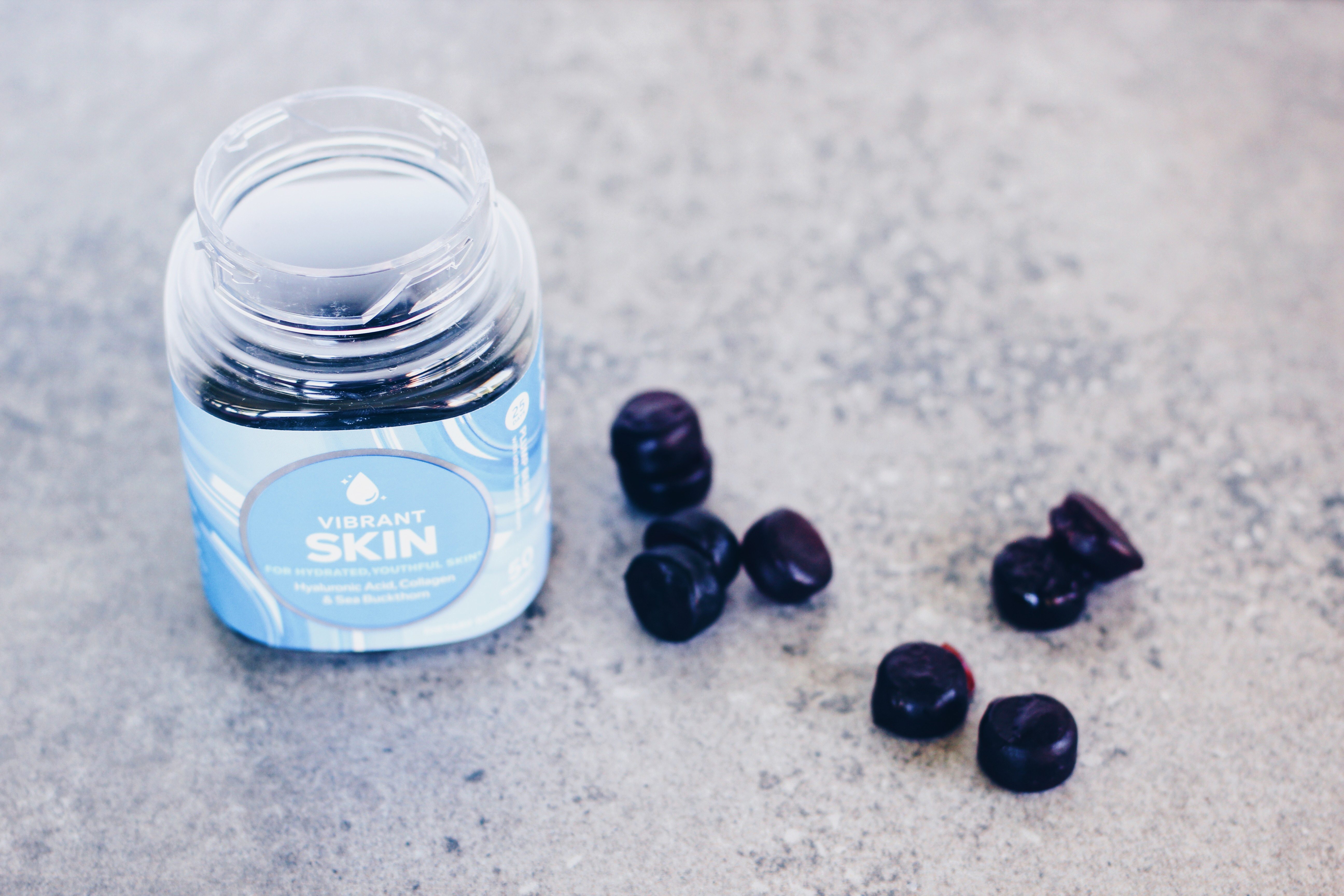 Didya catch my ultimate guide on self tanning (sans looking like a flaming hot cheeto)? If so, you're already familiar with my new love for Banana Boat's Sunless Summer Color Self Tanning Lotion. There's nothing I hate more than an icky, splotchy fake tan. I'd rather be pale. This lotion goes on evenly though, and the color adjusts to your skin tone. I absolutely love it!
So I found this gem at boutique while at college. It was a totally random purchase…one of those things you pick up while waiting in line to buy something else and end up throwing in your basket. I just couldn't resist buying this roll-on scent, since it's vegan, cruelty free, and of course smells AMAZE. All of this brand's scents are on point, and I love a good rollerball perfume. They're so easy to pack and keep in purses, makeup bags, etc. I've got tons of 'em stocked up in different bags for when I need to freshen up!
Last but not least, another one of my e.l.f. beauty ride or dies: tinted lip oil. Unlike some lip stains and glosses that I've found to be overwhelmingly dry, this tinted lip oil actually moisturizes while adding a bit of color. So refreshing! I even got my mom turned onto it 😁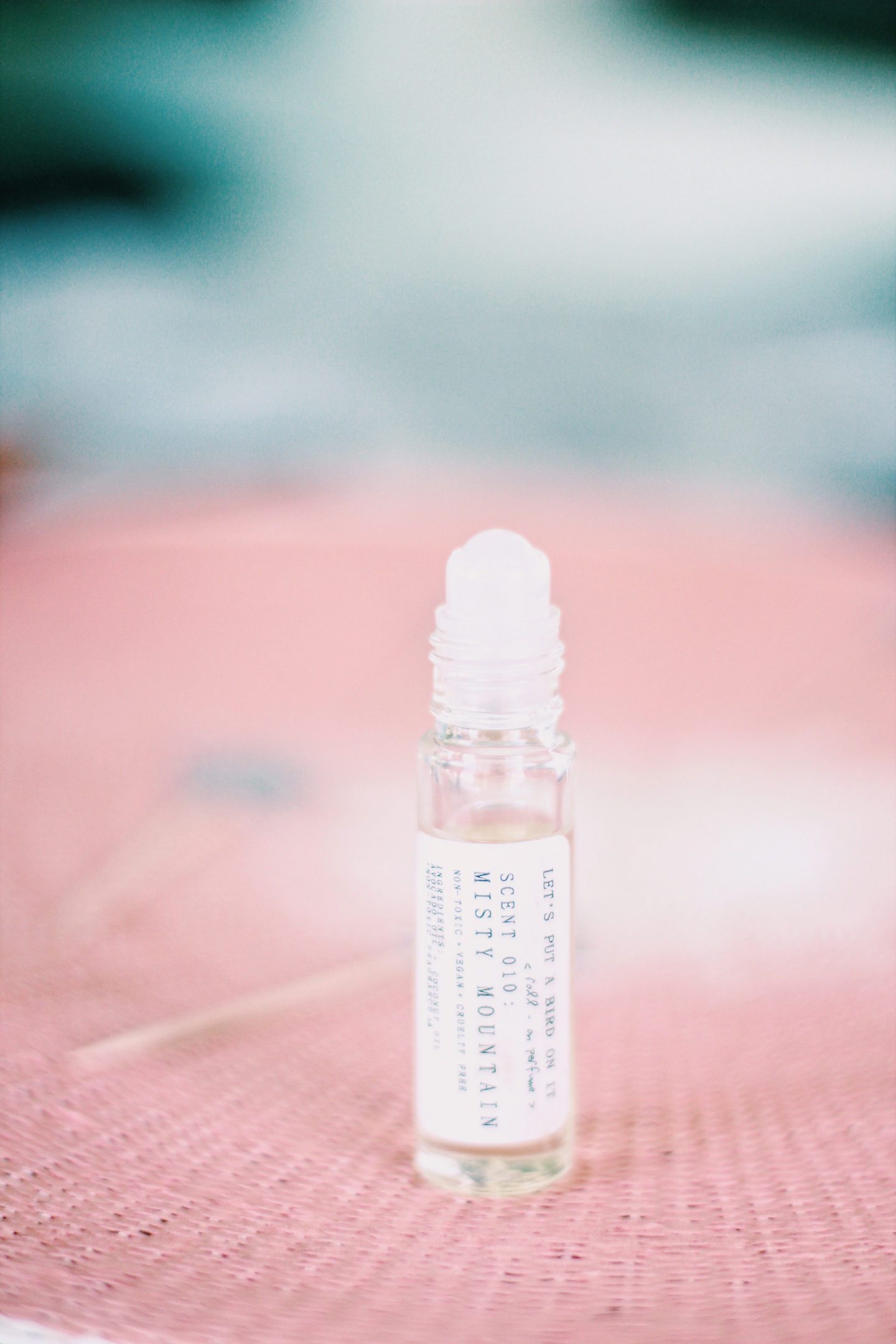 What are your favorite beauty products as of late? Planning on trying any of the above?