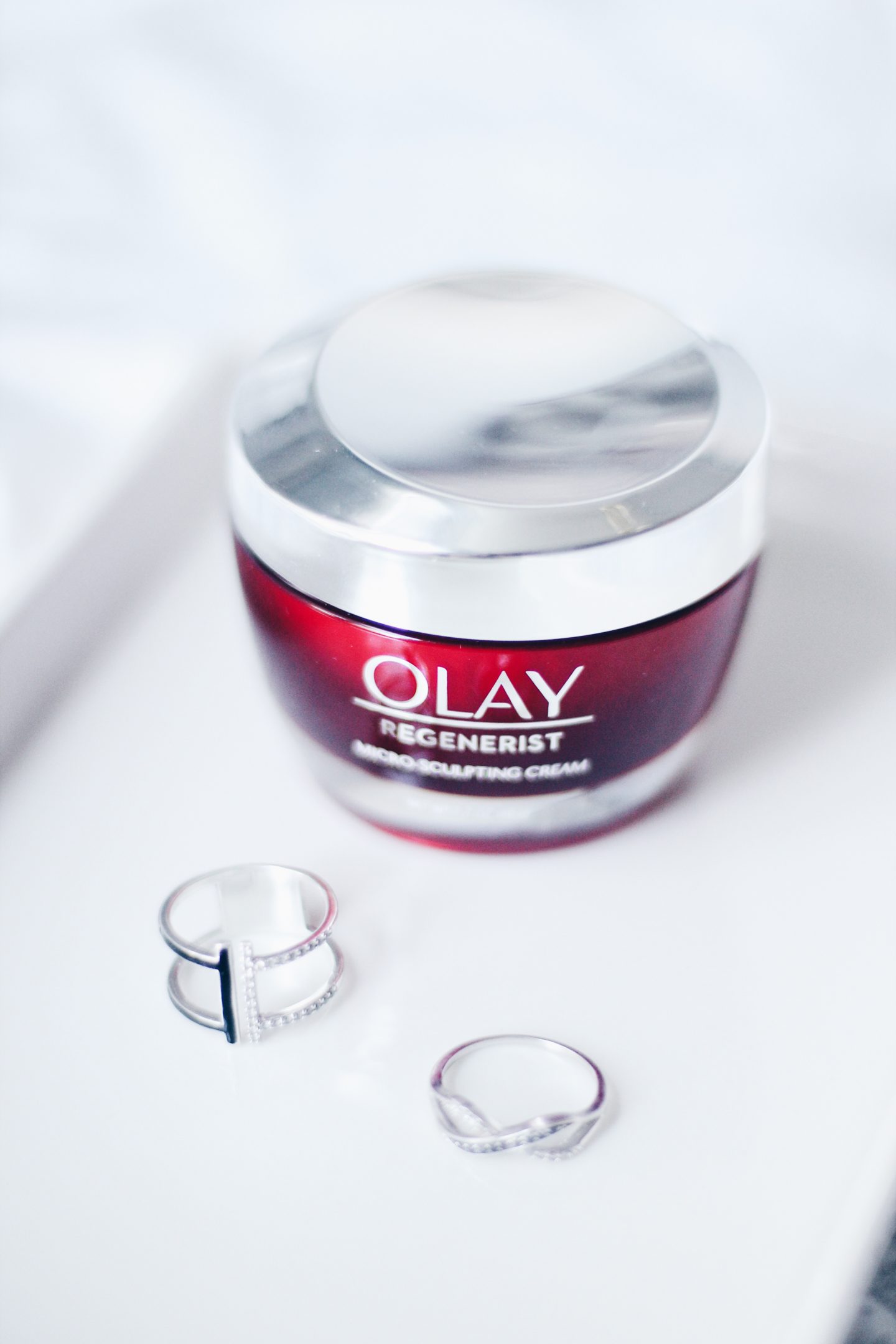 It makes some of my best girlfriends laugh, but I am darn meticulous when it comes to my skincare routine. There are certain products and rituals that I swear by, and I won't go without them. I was even known to pack a facemask (or two) for overnight stays in hotels when I was on the equestrian team in college! #HighMaintenance, haha.
Though I've always been focused on perfecting my skin, I've been thinking more about anti-aging practices in particular lately. This is what really gets my girlfriends going, since I'm only 20 and am already worried about getting wrinkles! It might sound a bit wild when put that way, but I really do believe that the secret to good skin years down the road is taking care of it now.
I've done a lot of research on anti-aging products, but I've unfortunately found that many of them can simply break the bank. I also feel like there are a lot of products out there that just don't work, despite their massive price tags!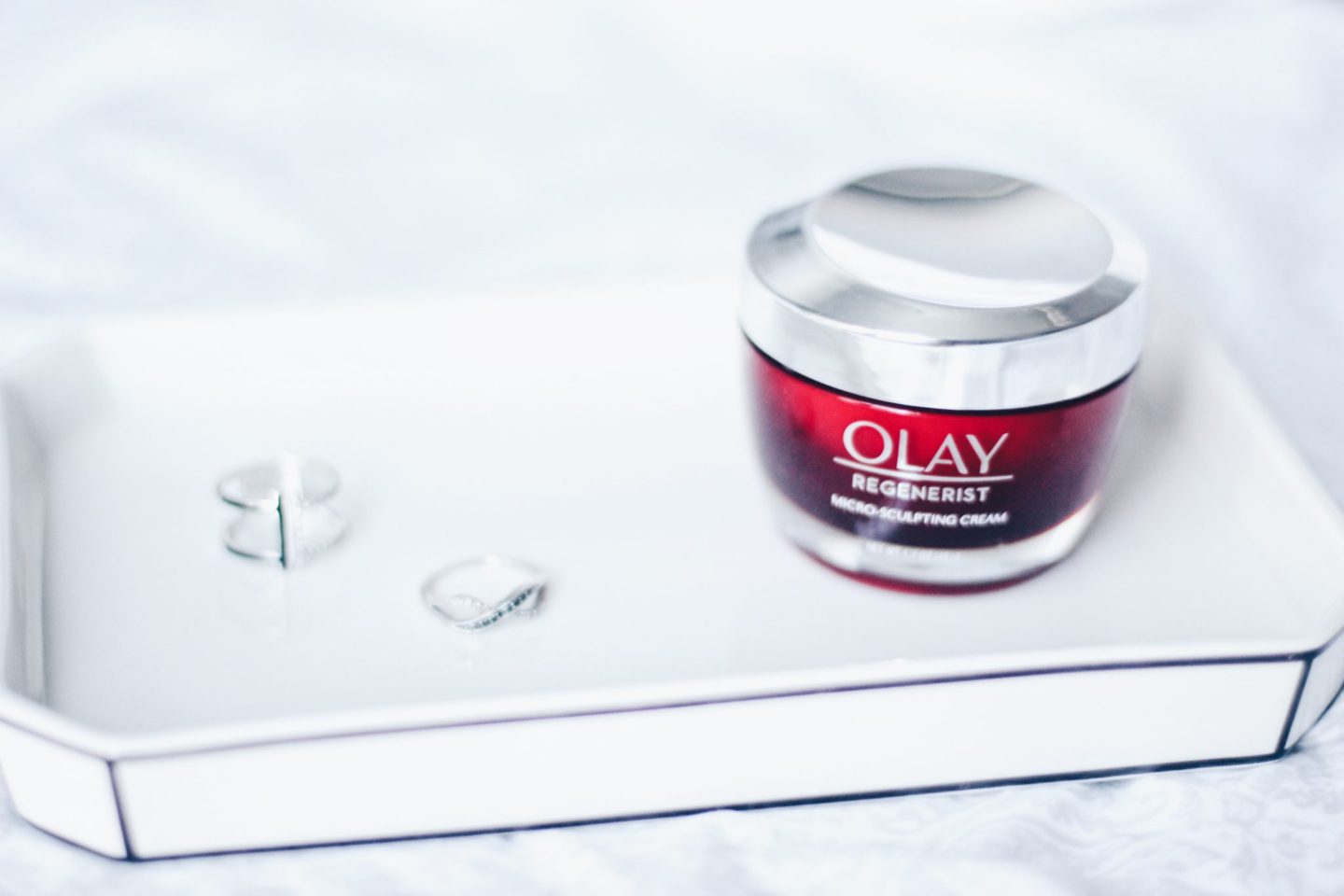 That's why I was excited to try Olay Regenerist Micro-Sculpting Cream.
According to an independent test by the Good Housekeeping Institute, Olay Regenerist Micro-Sculpting Cream outperforms 10 top prestige creams, including one with a $440 price tag. It also includes ingredients like carob seed extract to aid in skin repair and regeneration.
Another thing I love about this cream is that it's super hydrating. There's nothing worse than dry skin (which you can totally see if you zoom in on my "before" photo), so it's convenient to have a product that moisturizes and delivers anti-aging benefits at the same time. Gotta love killing two birds with one stone, if you know what I mean.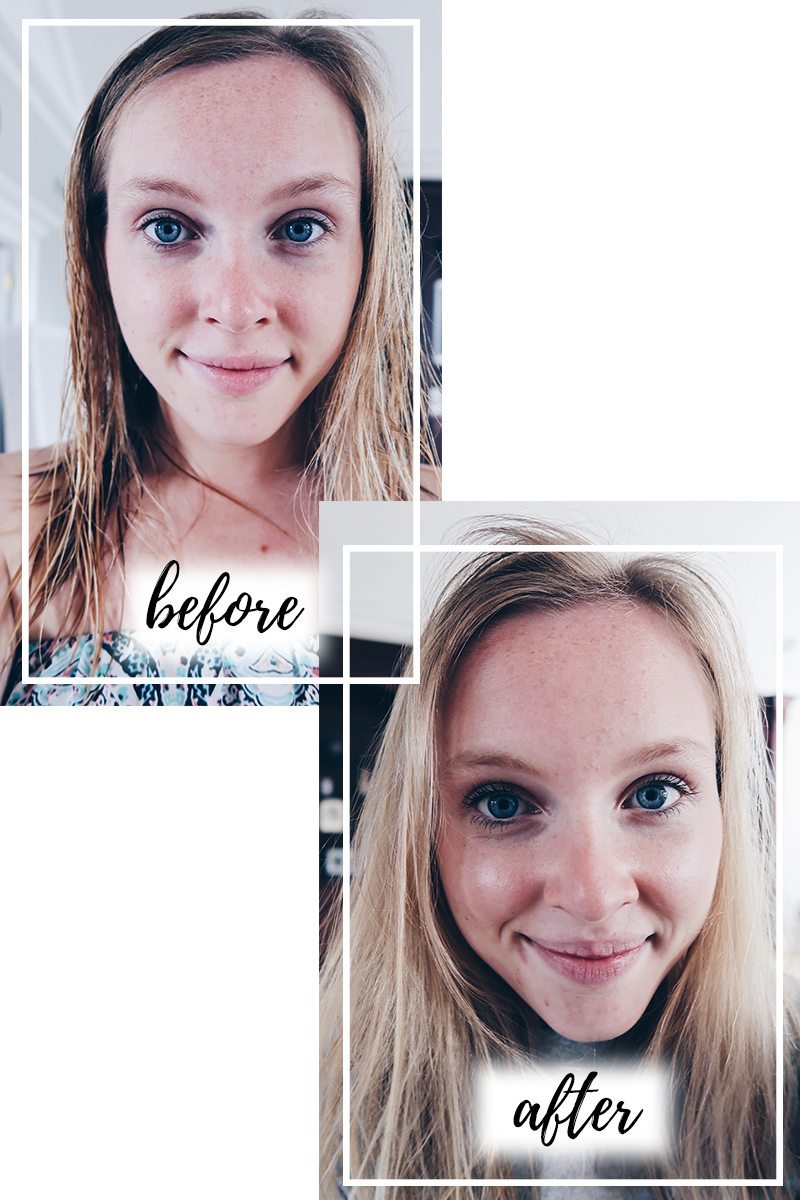 The cream also fits seamlessly into my skincare routine, since I keep it by my bedside table and apply first thing every morning and last thing every night. So far, I'm loving the results I've seen, and my skin feels so much happier. It's hydrated and soft, yet not greasy (which has been an issue for me in the past). I love the healthy glow my skin has after using this cream and, on top of everything, the product also smells amazing!
So basically, it's my new skincare staple.
Tell me, what does your skincare routine look like? Any tips I can steal? I'd definitely recommend adding in Olay Regenerist Micro-Sculpting Cream to your regimen, too!
+ Order Olay Regenerist Micro-Sculpting Cream here