This post was sponsored by Tai Pei as part of an Influencer Activation for Influence Central and all opinions expressed in my post are my own.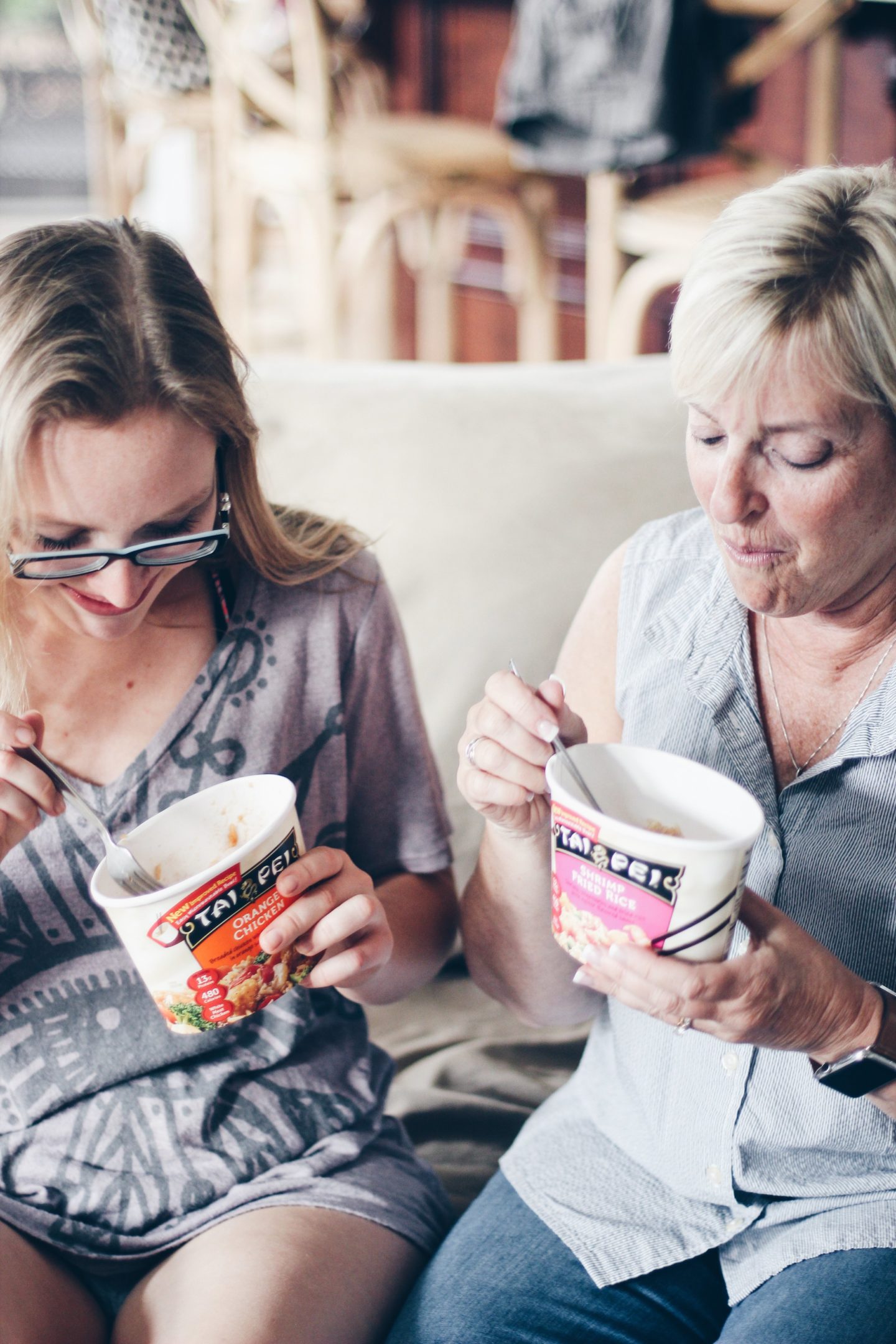 There's nothing more I love on a Friday night than a classic girls night in. And honestly, I usually have more fun at these gatherings than actually going out on the weekend (*gasp*).
Going out can be appealing, sure. Buuuuuut, when the work week is all said and done, I'd rather sit in my pajamas, drink a glass o' wine, and watch Real Housewives. My roommates and I did this in college practically every weekend, and I'm certainly not mad about it. I'm all about unwinding.
Not to mention, since I graduated and started working full time, I've pretty much transformed into a grandma who physically needs to be in bed by 10 p.m. (or five-year-old-esque tantrums *might* ensue).
One of the best things about spending our weekends like this in college was that we had an apartment community center within walking distance of our place. It had a convenience store (where we bought MANY packs of sour patch kids and cookie dough on these nights) as well as a small restaurant.
So, we never had to cook…which made all us lazy college kids quite estatic.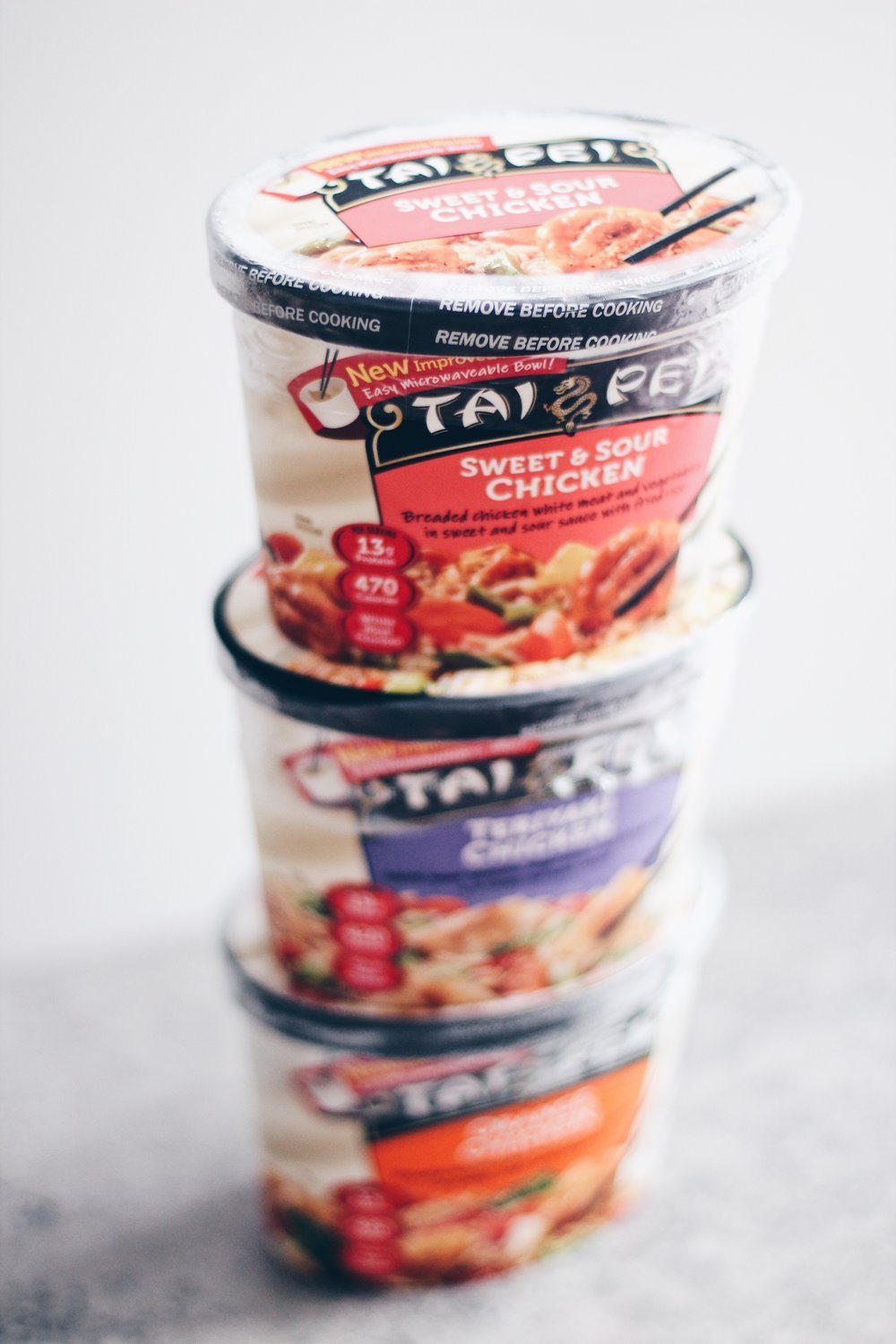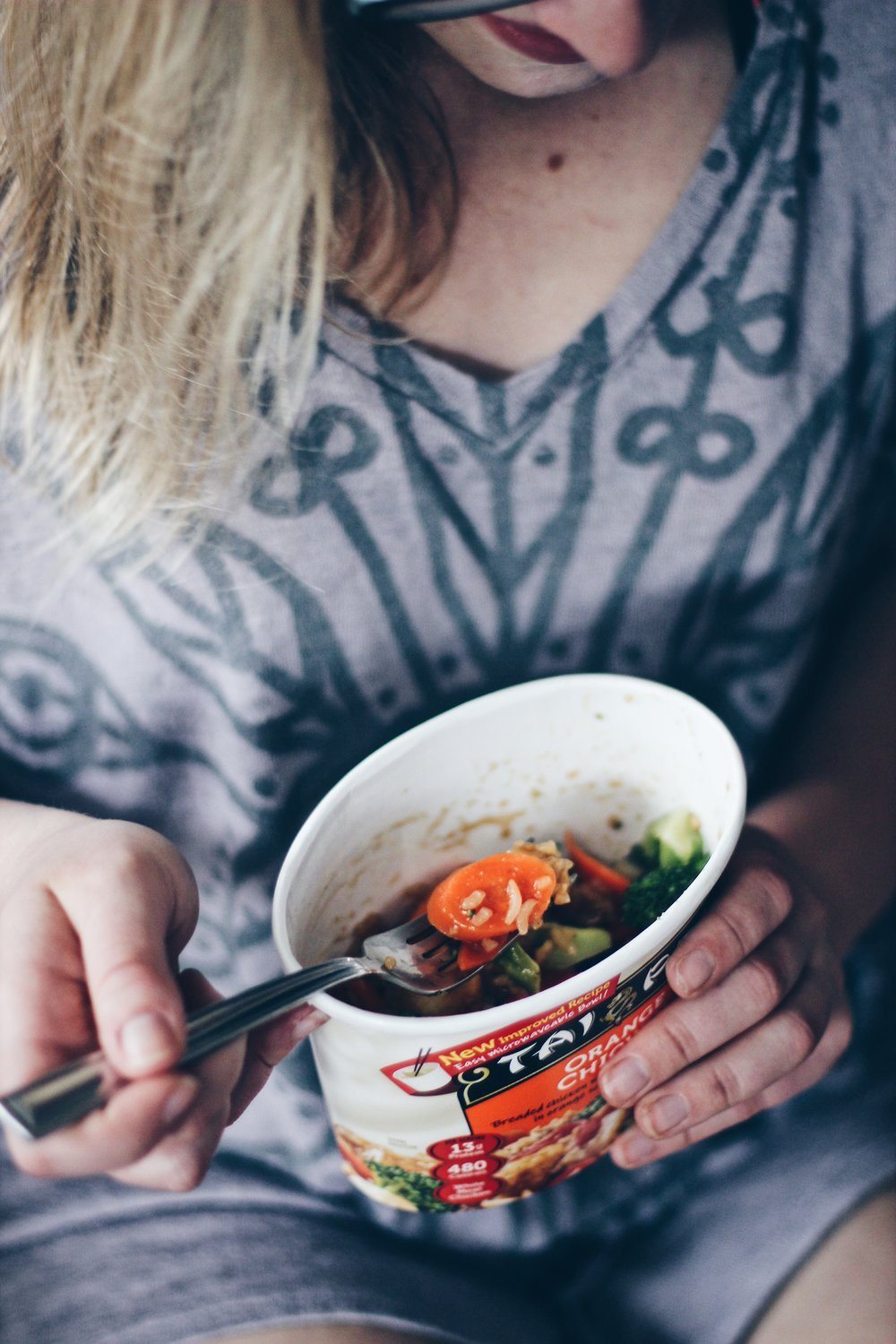 Since I've been home, I've been searching for a replacement meal for these girls nights. Something comforting, delicious, and Friday-night worthy, you know?
That's where Tai Pei comes in. And let me tell you guys…if you haven't tried Tai Pei, you need to go buy it at the store, like, right now. This is not a drill.
Tai Pei has an all-new line of single-serve, Asian inspired frozen entrees. First of all, they taste very authentic. So, if I'm feeling lazy one night and want to be a sneaky son of a gun, maybe I'll just whip these up (it takes under 10 minutes), plate 'em, and serve 'em to R. for dinner one night. The new packaging makes everything SO simple.
Honestly, the only thing that would blow me in would be the fact that these meals actually taste better than my cooking, haha! The entrees feature infused rice, which I think is part of what gives it so much flavor.
Another thing that I love about these meals is that they're made with real, quality ingredients. That means there's no preservatives or artificial ingredients. This something that is extremely important to me, so I love that I don't need to worry about it with these meals.
There's also tons of options, which makes these entrees ideal for my girls nights at home now. There's bound to be a flavor for everyone.
So friends, if you get bored of cooking every night like I do, or just want a simple weekend meal, I'd recommend giving Tai Pei a go. They're carried by a variety of retailers, but it's easiest to find these bad boys by just using the store locator. I promise, it's worth it!
+ Save $1.00 on ONE (1) Tai Pei® Entrée (7.9 oz. or larger) or Appetizer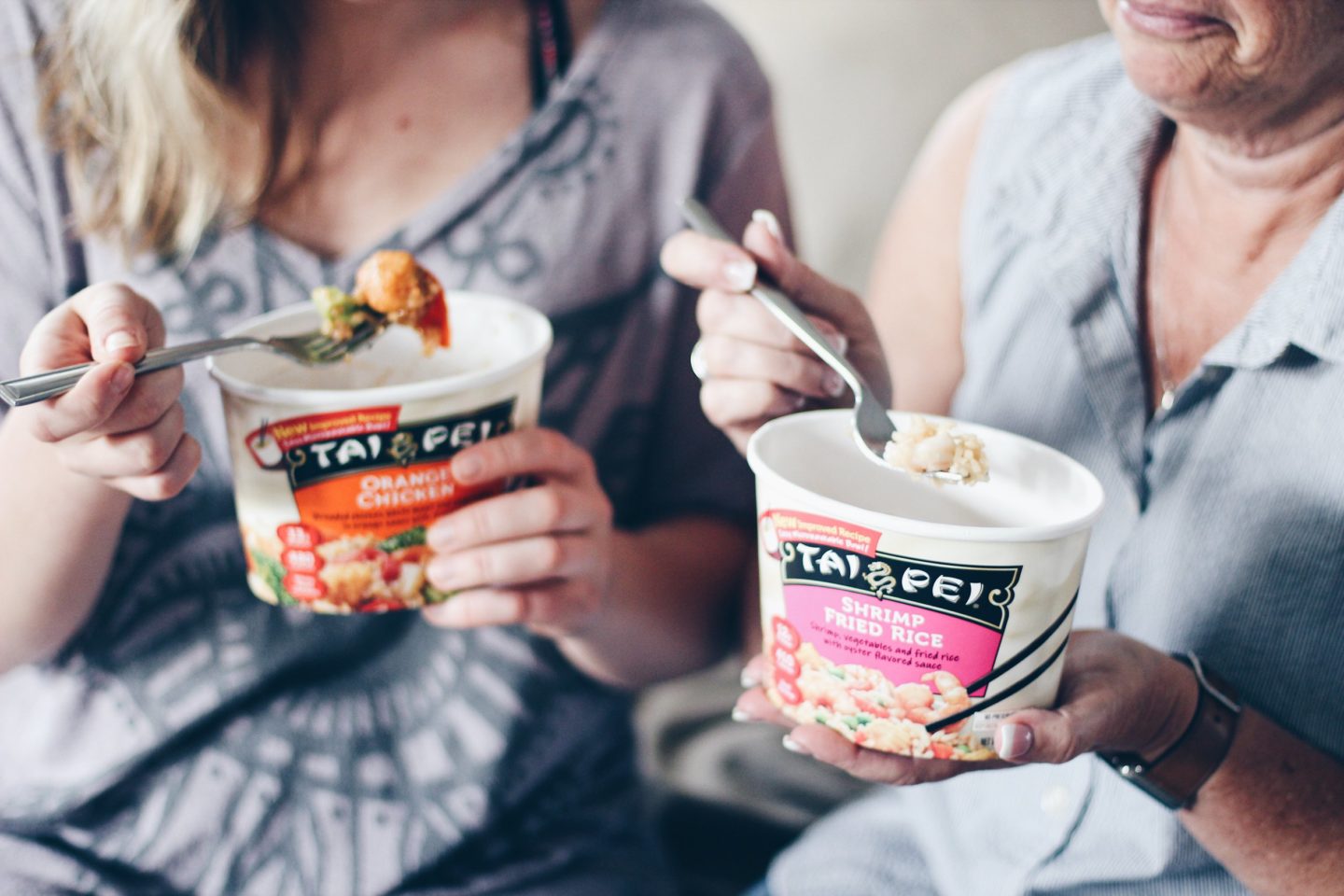 Do You Have A Go-To Girls Night Snack? Or Do You Prefer To Go Out On The Weekends? I Want To Hear About It In The Comments!