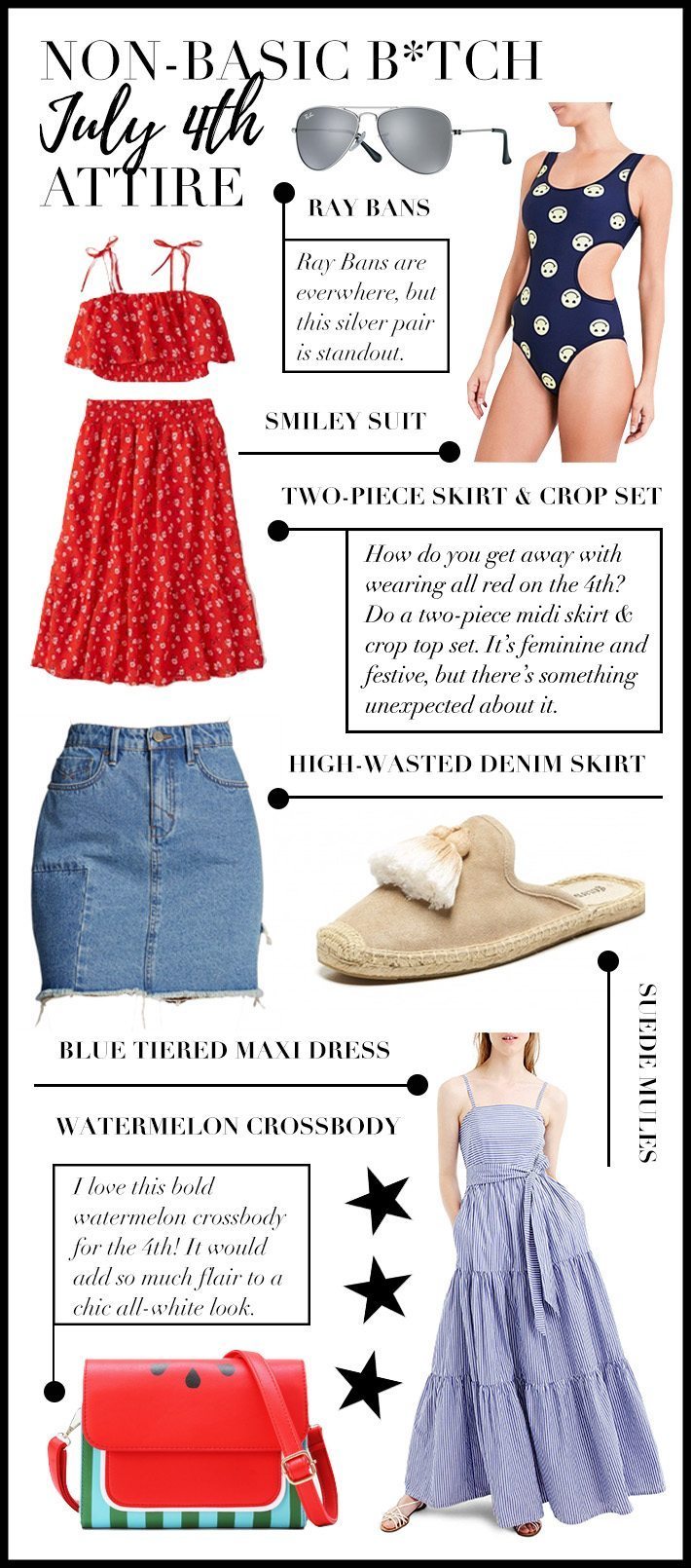 July 4th is comin' in hot. Are you guys excited? I feel like it's kind of an overdone, cheeseball holiday in a way, but I'm pretty sure we all love it nonetheless. After all, it's an excuse to get little wild, enjoy the water, eat an offensive amount of pasta salad, and just be high on the fact that our country made it another year. Right?
Personally, I'm going to be taking it easy chilling lakeside with a glass (or three) of Moscato. I can't wait to unwind and take a day off of work. Life has been pretty crazy lately, so I'm all about unplugging when the holiday rolls around.
Though I'll be taking a little breaky-break for at least part of the day (let's be honest, if I don't post at least one July 4th photo to Insta, did it even happen?), I'm still ready to get festive — especially when it comes to attire.
That being said, there's a lot of July 4th inspired looks that I'm just not digging this year. A lot of it's…well…
Overdone?
Or perhaps I should say 'done before'.
That's why I love some of the pieces above though. They're unmistakably July 4th appropriate, but they're not overkill. You know?
I'm especially obsessing over this smiley face swimsuit. It's fun, and it's NOT a red one piece. Yay for something unexpected. I think it'd look soo bomb with a bold red lip, too 😉