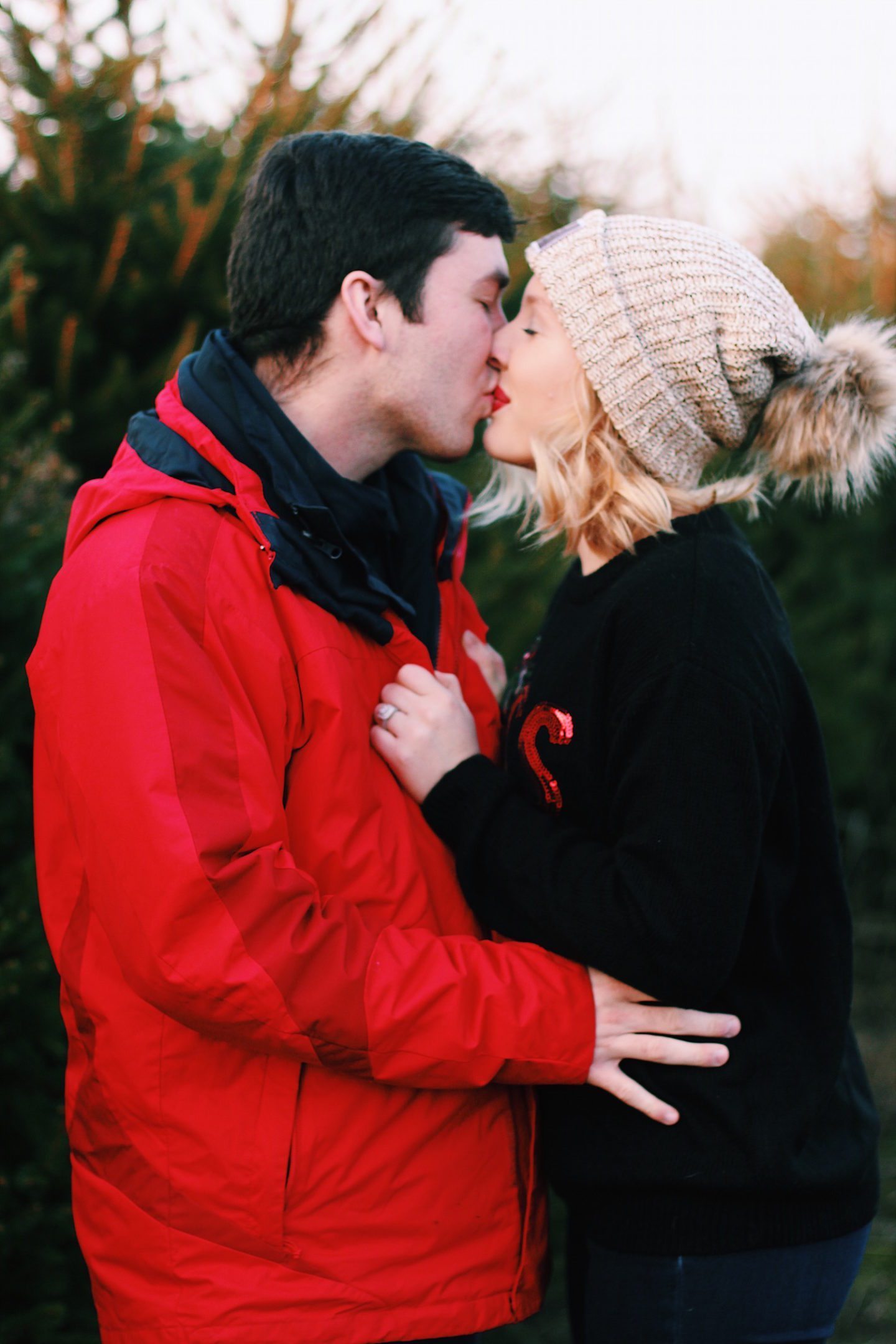 It's been quite some time since I've done a personal post on here! With the holiday season in full swing, my mind has been revolving almost exclusively around gift guides, holiday outfit inspiration, etc. So, today's post is a bit different than what you've been seeing around these parts lately…I haven't talked much about being engaged and planning a wedding on the blog yet, but I'm so excited to ramp that content up more after the holiday craziness is over.
For now though, let's bring two of my favorite topics together: getting married/being engaged PLUS anything holiday related…
So, for those those of you who don't already know, R. and I got engaged on October 9th, 2017. I'm planning on doing a full blog post on the proposal story (I've gotten TONS of Q's on it), and I'll also do a backstory on how Rich & I started dating and got to this point, for those of ya that are interested. I swear, I'll get on it soon! We're doing a two year engagement though, so I feel like there's plenty of time to (over)deliver on the wedding content.
Anyways, this holiday season is pretty special, since it's our first as an engaged couple! Though nothing has really changed (besides the fact that I get to wear a b-e-a-u-tiful rock on my finger 24/7 now…thx Rich ☺️), I'm trying to savor every moment of this time. Despite the fact that we'll share two Christmases together while we're engaged (thanks to our two year timeline), I'm expecting this one to be a bit like the end of an era.
This is because, at this time next year we're hoping to start looking to buy a house! Right now, we're still housed at my wonderful parents', so that we can save all the money we can while R. finishes his degree. As most of you know, I graduated in May (a year early), and Rich is working with five year engineering program. So, our timelines have been a bit different.
I feel like this is such an exciting time in life, and I'm really looking forward to starting new holiday traditions with R. One thing that we do already is collect ornaments each time we visit somewhere new, and our little tree is finally starting to come together now that we've been traveling together more often.
I'm not sure what other holiday traditions we'll start yet, but one thing I really can't wait for is to get a house and have my own kitchen. I've never been much of a chef (throwback to when I first started this blog and thought I was though, haha), but I feel like I'll enjoy experimenting when I have my own space…especially when it comes to sweets!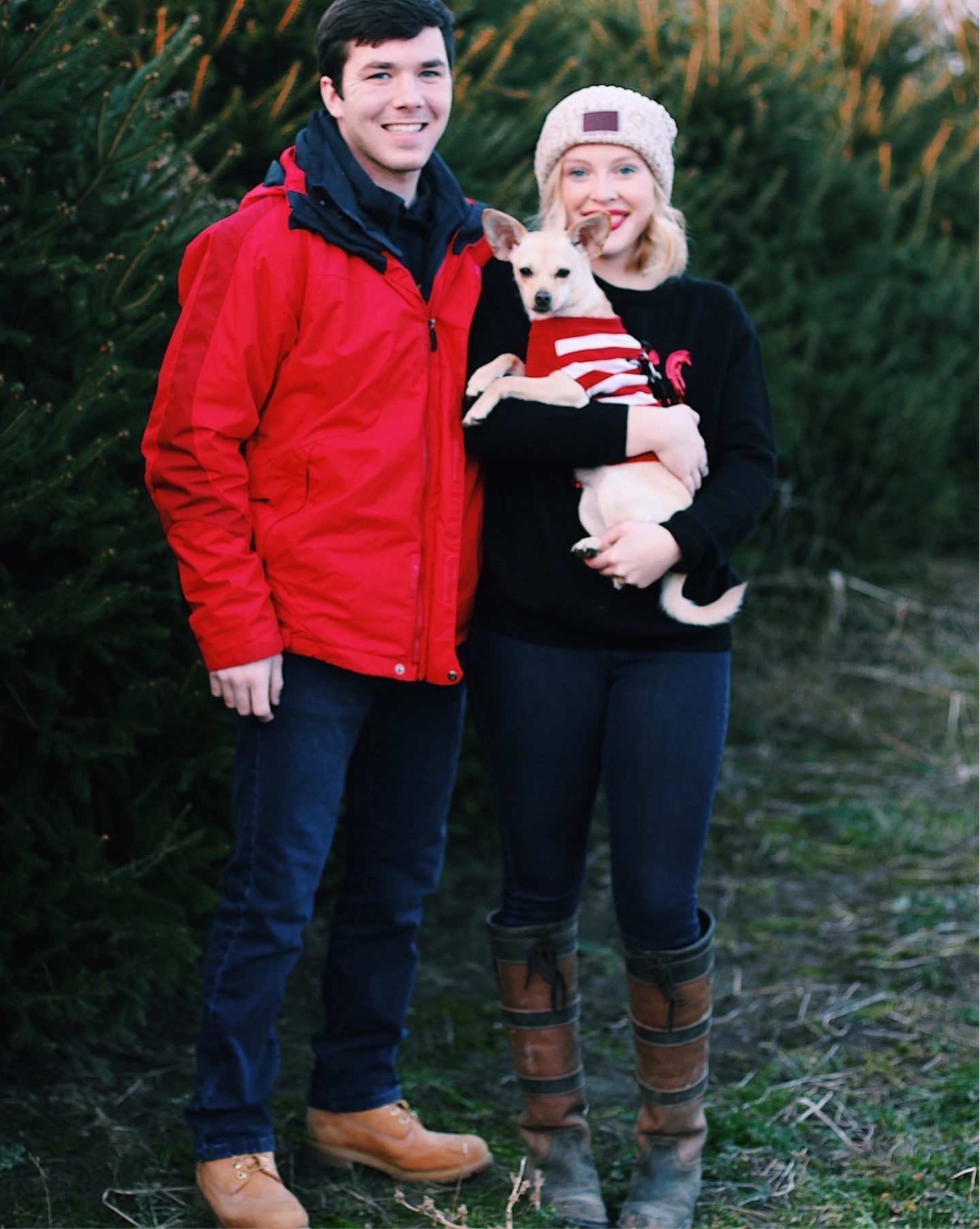 Also guys, how cute are these pics from when we got our Christmas tree?! We literally shot for like five minutes, so I was super happy with the way they turned out. I also did a little vlog too that I hope you'll watch below! One of my goals for 2018 is to start getting more serious about Youtube and video content, and I'm having lots of fun getting acquainted with a new medium. Make sure to subscribe to my channel too, so you don't miss anything! I'm going to be filming lots of beauty tutorials, fashion hauls, and travel vlogs, which I think you guys will really enjoy ☺️
Talk soon!
Hol xx
What are your special holiday traditions? I'd love to get some ideas for our family, and you guys always have the best inspiration!