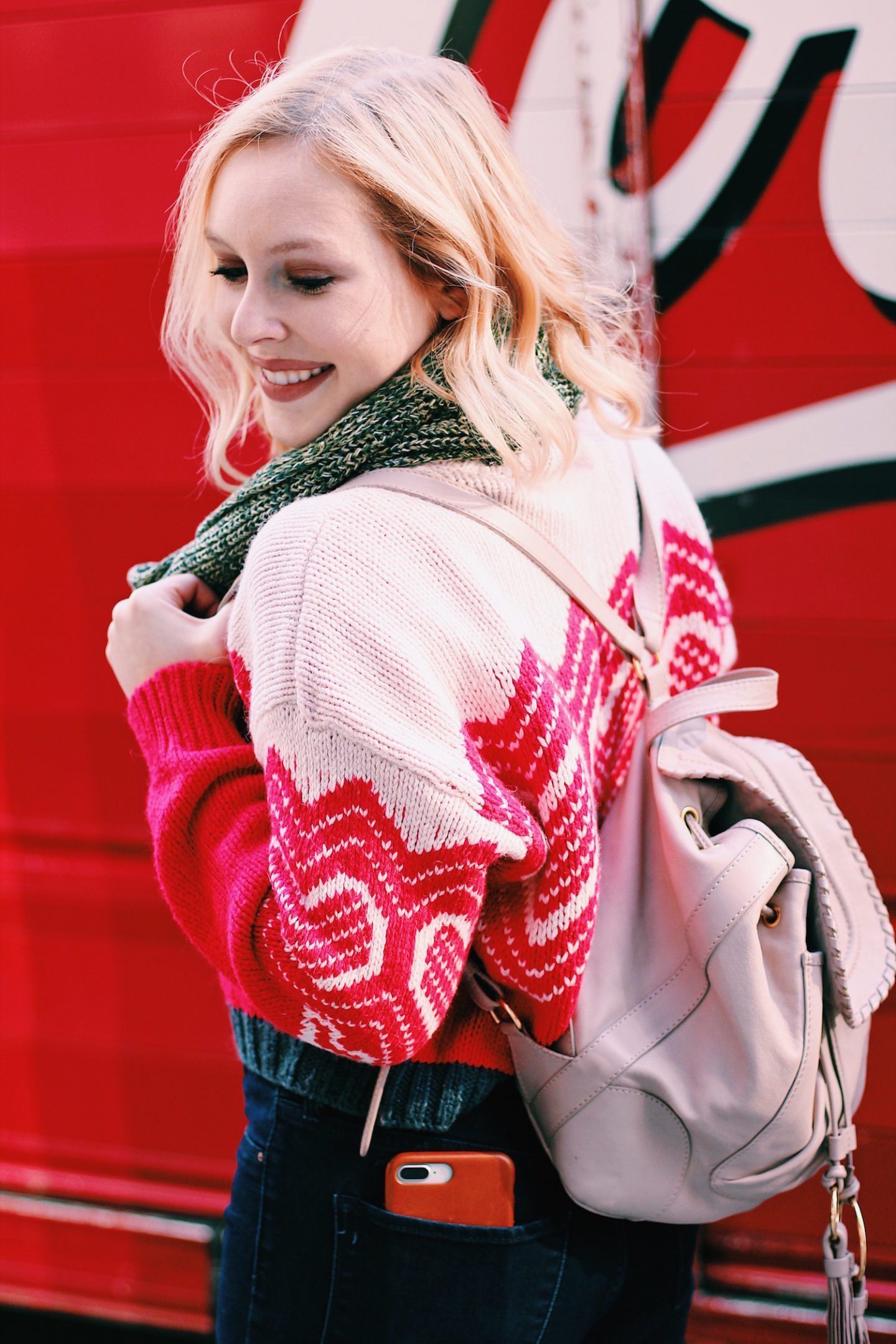 It's officially official. Break out the buttery sugar cookies, Mariah Carey tracks, and a cozy holiday sweater…the holiday season is HERE! Annnnnd this girl couldn't possibly be any more excited about it.
The holidays have always been a fun time for my family and I, but things are really ramping up now that I've gotten a bit older. For example, now that R. and I are engaged, I'm excited to celebrate with both sides of our family. Lots of us "kids" have moved out and to new cities too, so it's a great time to reconnect with some of my favorite cousins and other out of town relatives.
Another thing that I love about this time of the year is of course creating holiday content for you guys. Though this is one of the busiest times of the year for bloggers, it's also one of the most inspiring. There's just so many things to discuss, and festive photoshoots are so much fun!
Shop the Look:

Speaking of festive photoshoots, R. and I celebrated Thanksgiving weekend in Pittsburgh with his family this year, and we happened upon some amazing photo ops while we were downtown. This was my first time in Pittsburgh for the holidays, and it was so much fun getting to explore. They really do a nice job decorating the city! There was an adorable little Christmas market set up downtown, modeled after some of the famous markets in Germany, which I absolutely loved.
P.S. This gave me the incredible idea to do Christmas in Germany one of these next few years! I've heard so many amazing things about Europe during the holiday season, and I'm *dying* to see it in person. Now just to convince R…
Anyways, since I knew we were going downtown to explore the holiday setup, I obviously wanted to dress the part. That's where this amazing Free People sweater comes in. Is it not the cutest thing you've ever seen?
I got so many compliments on this outfit that day!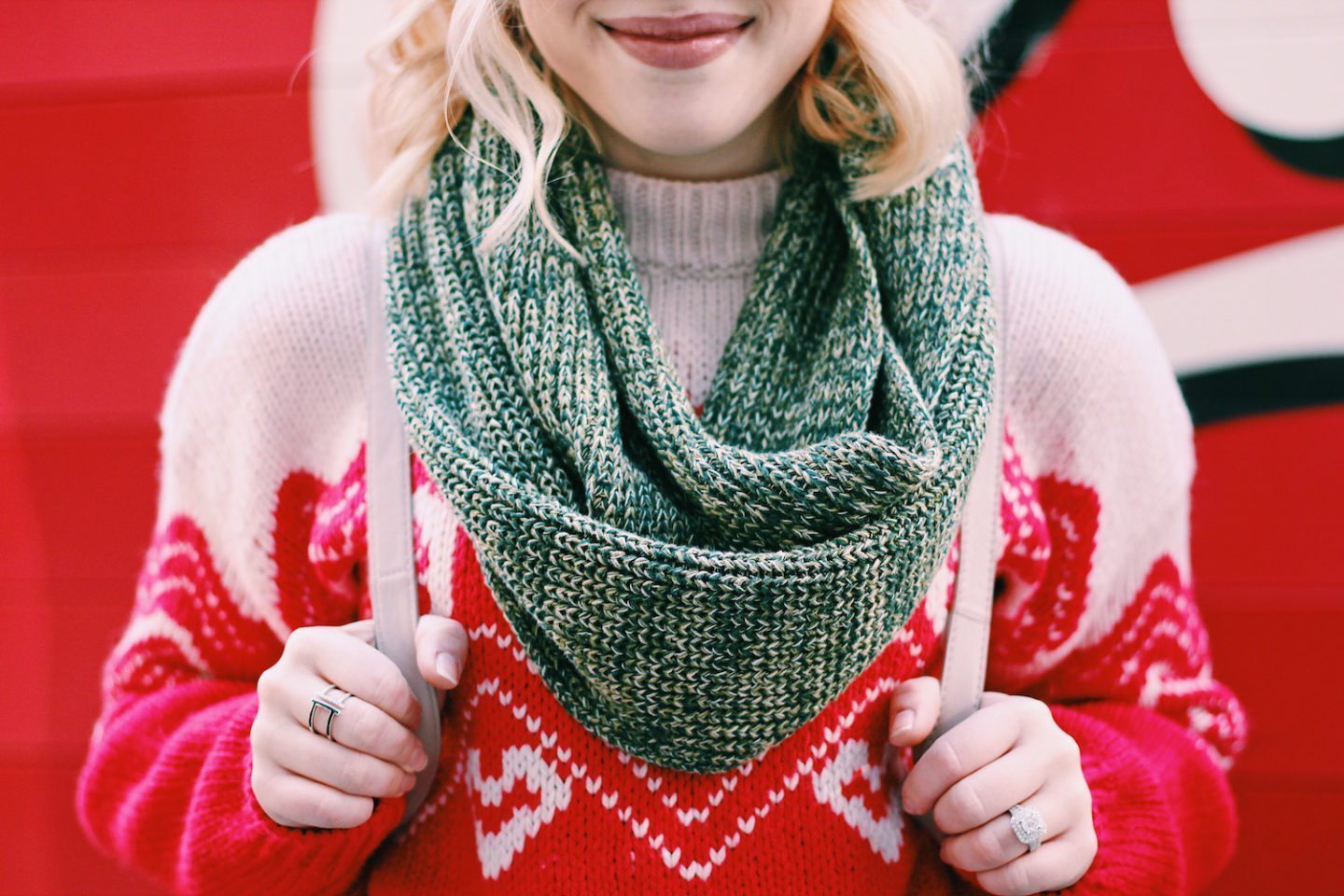 The other thing I love about this holiday sweater, aside from it being festive AF, is that it's incredibly comfy. It's not itchy in the slightest, and the material is SO soft. I seriously could wear it every day for the next month and prob not get sick of it.
Since the bold red in the sweater makes it somewhat of a statement piece, putting together the rest of this outfit was a piece of cake. I was so happy I got to pull out my green Love Your Melon scarf too, which is another cozy favorite. (Also: for those of you who don't know, 50% of the proceeds from Love Your Melon products go to the fight against pediatric cancer, which I just so freaking cool.)
Finally, I threw on my go-to ASOS buckle boots, dark jeans (similar here), and my See by Chloe backpack to complete this comfy downtown look.
Now I just have to find an ugly sweater for a holiday party I have coming up…because obviously this Free People holiday sweater is NOT gonna cut it!
Hope you guys have a lovely week, and don't forget to check out the holiday archives for more festive inspiration! xx
What's your favorite part about the holiday season?