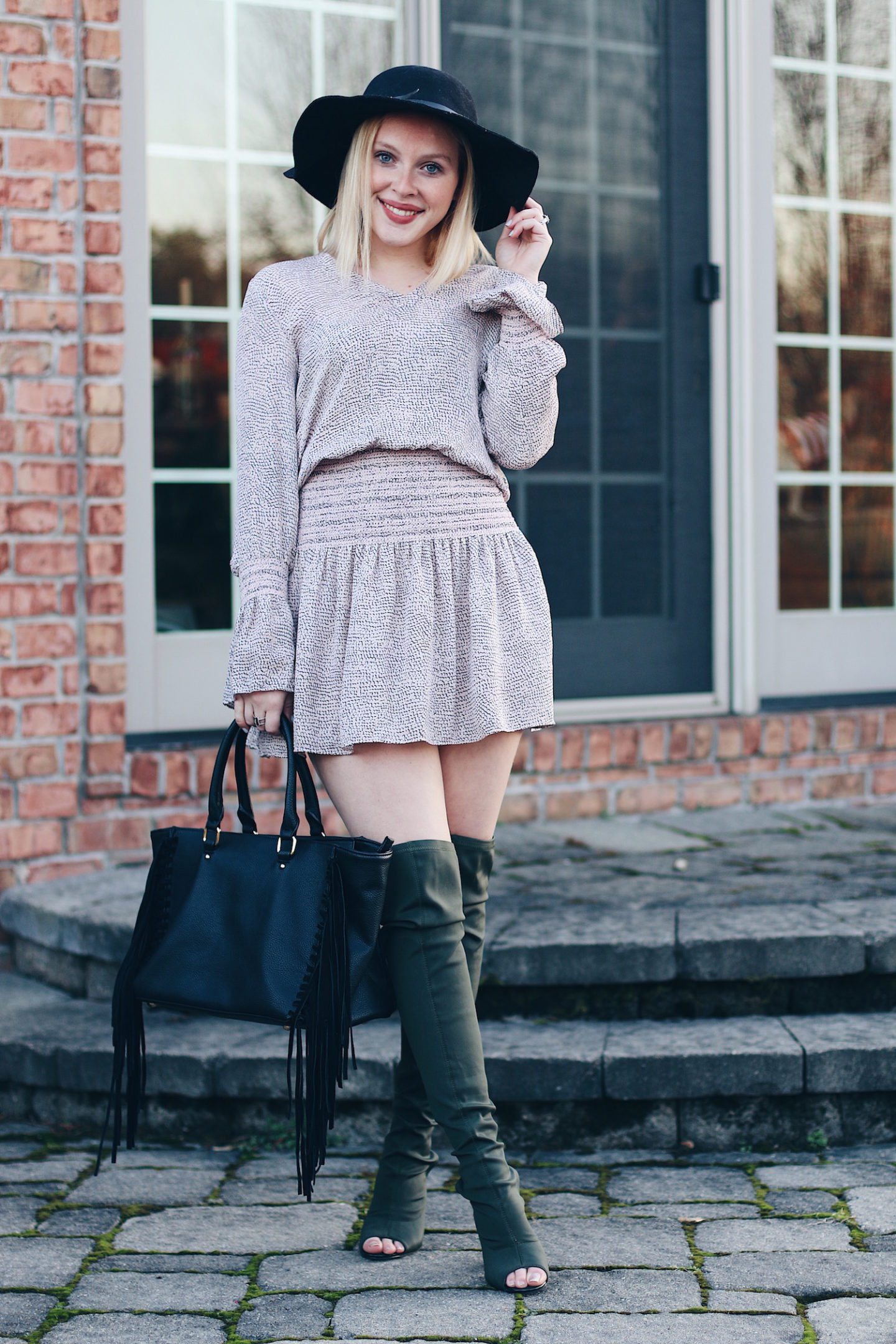 Over the knee boots are one of my favorite fall trends. There's something about them that can make just about any outfit look, well, more trendy. I briefly discussed OTK boots in this post on 5 Fall Trends That Will Never Die + How to Wear Them, and I remember there being a few comments from ladies regarding not quite knowing how to pull them off. Whether you're new to the trend or you practically need a whole other wardrobe to store all the pairs of OTK boots you own, I think these tips will be a great refresher on how to nail the look, both seamlessly AND effortlessly. Cause what's not to love about that?
P.S. I'm linking some of my fave boots at the bottom of this post, so make sure you scroll down and check 'em out ☺️
Now here we go:
How to Wear/Style Over the Knee Boots
With a Dress
One of my absolute favorite ways to style over the knee boots is with a dress. I think one of the reasons I love this look so much is because it's low maintenance, too! Once you pick out the dress, all that's left is choosing a few accessories. I particularly love this flowy mini dress from Derek Lam, because it's on the shorter side. It's cute to show a little skin between the dress and a pair of OTK boots, and it also (IMO) keeps it from looking even the slightest bit frumpy.
Shop My Look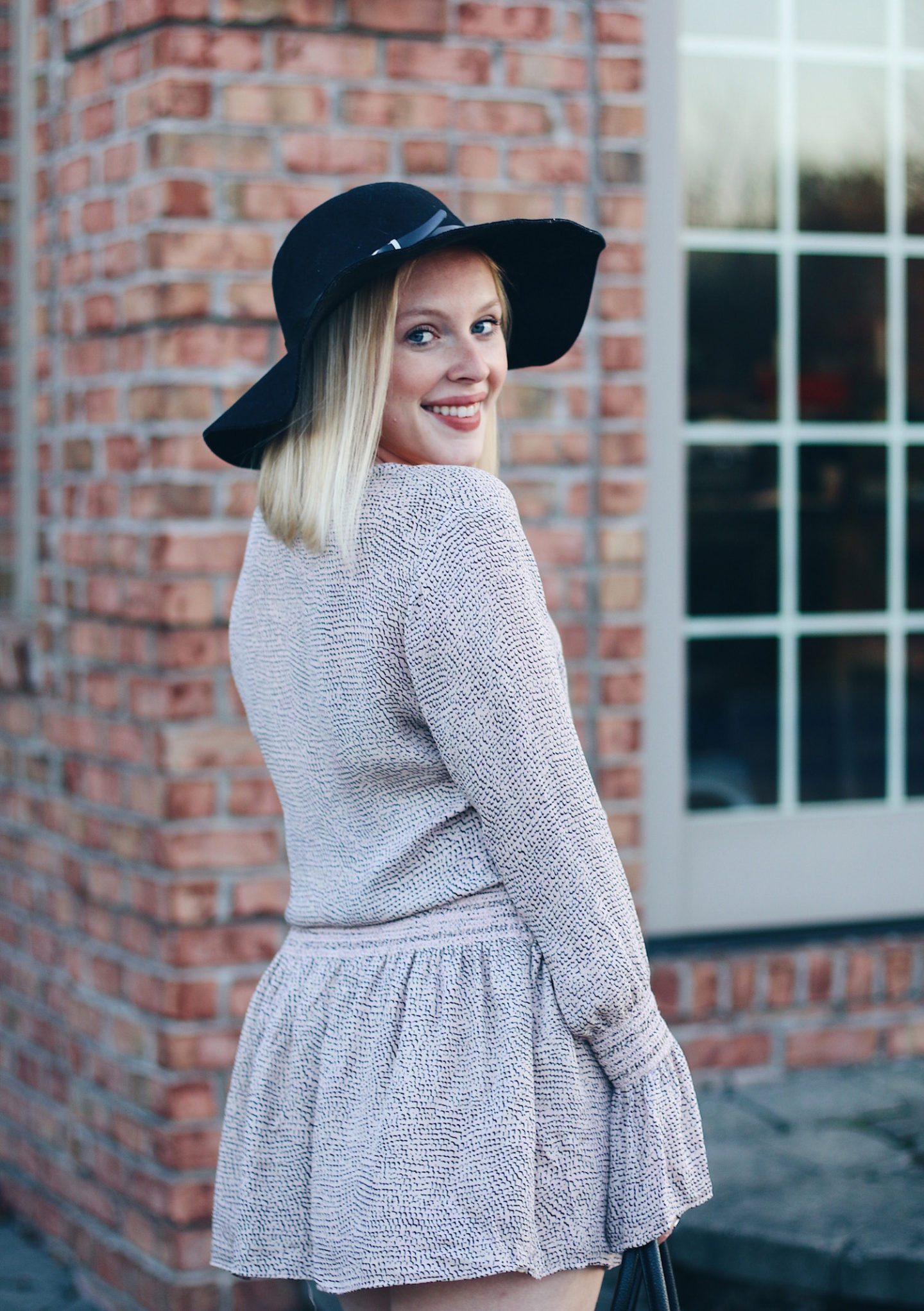 With a Mini Skirt
Another great way to style over the knee boots is with a mini skirt. Then all you have to do is select a cute top, and you're set. I'll also usually throw on a longer, open cardigan to both keep warm and add some more dimension to the look as well.
Shop Cardigans

With Pants
Finally, don't be afraid to style your OTK boots with just a simple pair of skinny jeans or leggings! I loooooove throwing on an oversized sweater, leggings, and my over the knee boots for a quick and stylish fall look.
It may not seem like it at first, but there are so many ways to style over the knee boots. I've found them to be a complete staple in my fall wardrobe, and I have several go-to pairs that I wear on a regular basis. I especially love the ones that don't have a heel, because they're perfect everyday footwear, that's still on trend and versatile enough to pair with a variety of outfits.
Also, if you're new to over the knee boots, I'd recommend purchasing a brown faux leather pair and a black or grey suede pair. I have all of the above in my closet, and I can always find a pair to match my outfit!
Here are a few of my favorite traditional and more bold OTK boot options:

Do you own a pair of OTK boots? What do you think about the trend? Love it or hate it? It's definitely not going anywhere!