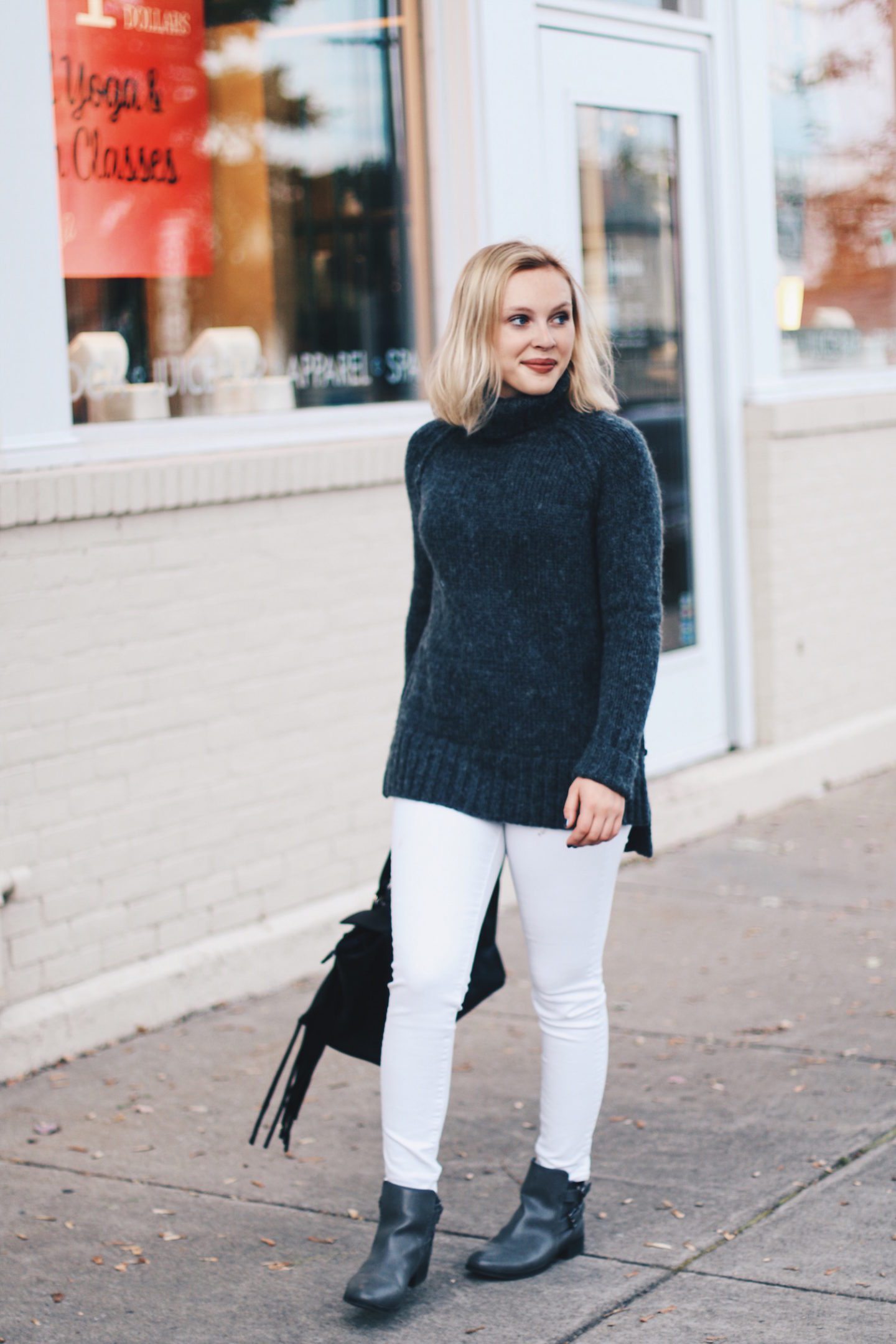 Shop the Post

Though the New York weather is bound to turn too cold for my taste soon, I can't say I'm not enjoying the opportunity to throw on a cozy sweater each day. Pulling out my sweater collection is always fun, and I love rediscovering pieces from last season that I had completely forgotten about come spring.
Whether you're a fan of sweater weather or you'd rather be somewhere on a beach right now, I've got a few tips up my sleeve (literally 😄) to help you enjoy the changing season and bring a little more style into your fall/winter wardrobe. After all, I'm kind of an expert on the colder seasons…they seem to last forever where I'm from!
Tip No. 1: Stock Your Closet
Now that the temps are cooling down, it's totally appropriate to start stocking your closet with warm, comfy sweaters. My best tip for preparing for and actually rocking this season though is to create some diversity within your wardrobe. Having a few different types of sweaters will give you options, and it will prevent that feeling like you have nothing to wear from creeping up on you.
Check out this post on How to Create a Fall Capsule Wardrobe You'll Love for more transitional fashion tips!
Tip No. 2: Invest in Comfy Pieces
My favorite part about sweater weather is that it makes it makes it incredible easy to dress down. Oversized sweaters are SO my jam, and I really don't think you can go wrong with them. Trendy, patterned pieces are what I spend the least amount of money on, since I know I won't wear them often. However, I'm not afraid to drop a bit more on long, neutral sweaters, oversized wool pieces (like the one I'm wearing in these pics), or cashmere, because I know they're all built to last and will be items that I'll wear over and over again throughout the season.
Tip No. 3: Play With Textures
Like I said above, I don't invest a lot of money into statement sweaters. I'm more about the timeless pieces that I can wear for a long time to come. Though I encourage you to go for some bolder pieces if that's your style, if you're like me I recommend focusing on incorporating different textures into your look. Even though I find wool to be a bit scratchy (I had to wash the sweater in these photos SO many times until it actually became cozy), I love texture. You can also add in things like denim and/or faux leather accessories to make things really interesting. Though I enjoy statement pieces from time to time, I don't believe you need a huge pop of color to create an interesting look. You've got options, girl!
Sweaters I Love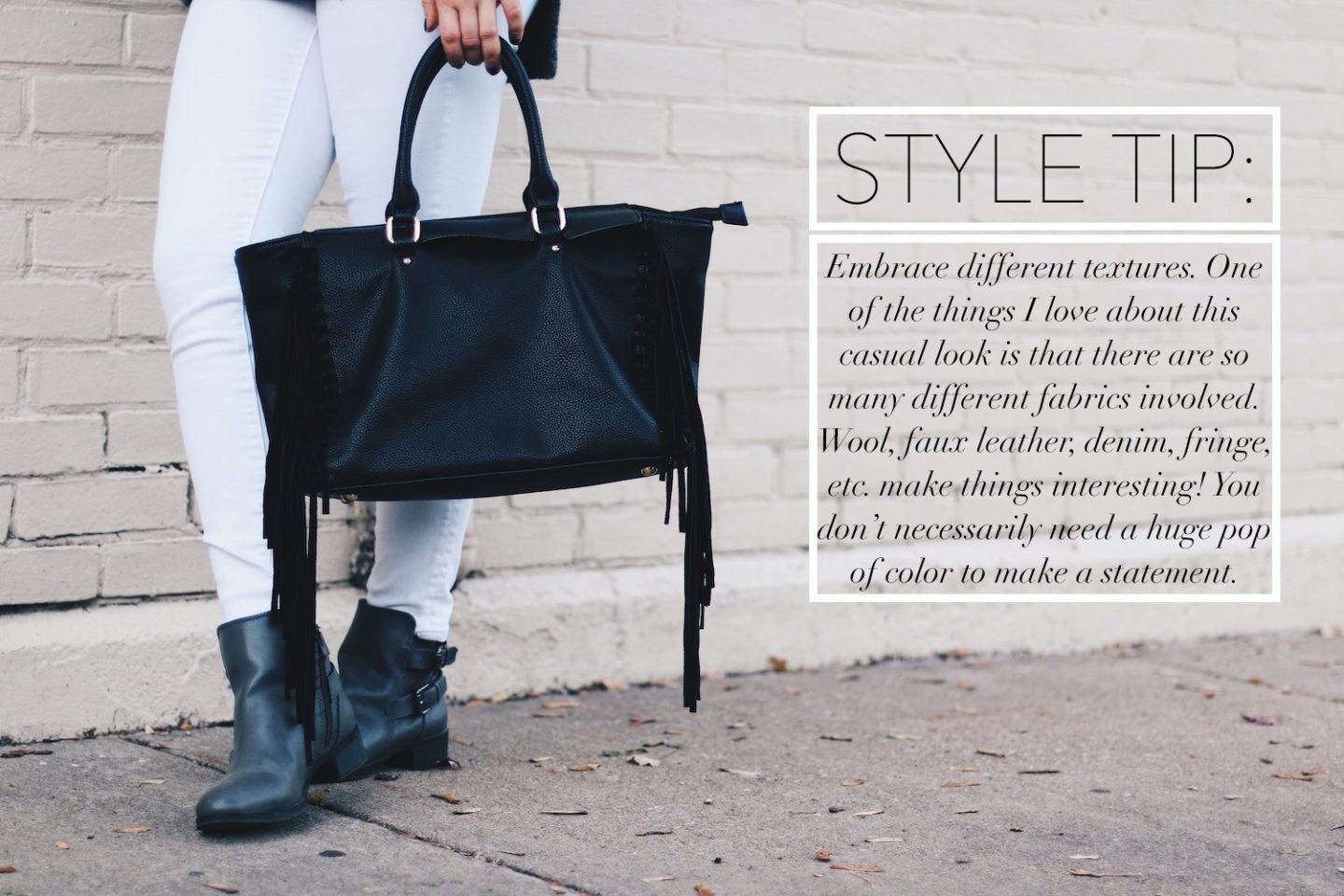 Tip No. 4: Embrace Sweater Weather Activities
This last tip has less to do with fashion, and more with lifestyle. One thing that I find when the weather gets colder/gloomier, is that I am generally happier if I get out and do something. Though I dislike the cold, it's easier to get excited about sweater weather and other fall/winter fashion trends when you're actually making plans and getting out on a regular basis. I went to two different concerts over the weekend, and part of the reason I was so excited about them was that I was getting to wear some of my new fall/winter pieces. I really think the key to embracing this season is just to enjoy it for what it is, and use the dropping temps as an excuse to debut some new additions to your wardrobe that you wouldn't be able to wear during the spring or summer. Outerwear is everything!
P.S. See this post on 9 Coats to Get You Excited for the Cool Weather if you're still not convinced ☺️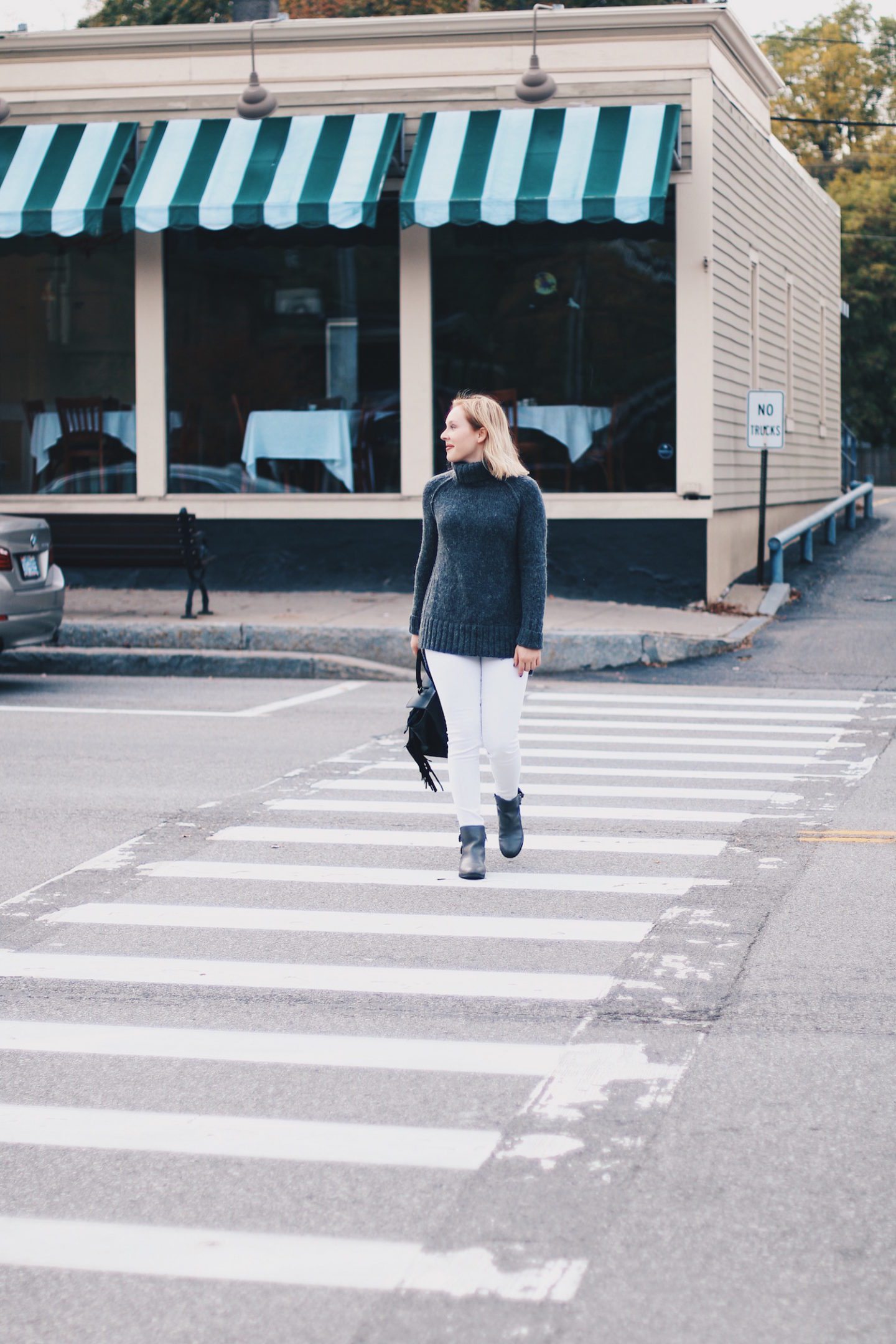 How do you feel about the changing season? Are you looking forward to the fashion, or are you just dreading the cold? What's it like for those of you in the warmer states?