I've always been the girl who owns too much clothing for her own good…shocking, I know 😅
How much clothing is too much though, you ask?
When you have an entire closet full of clothes but still can't find anything to wear, that's when it's too much.
But Holly, if I just add *a few* more pieces to my already cluttered wardrobe, I'll finally have things to wear & will suddenly have more cute outfit ideas than I know what to do with. Been there, done that train of thought.
It's a lie, friends. It's a sneaky little lie. It's also a lie that we tell ourselves to make up for the fact that we've boughten way too many of what I call "one-time-wear (OTW) pieces". You know that crazy patterned dress you just couldn't say no to? You wore it one time (if that), and you can't seem to find another opportunity to bring it out again? Well, maybe if I just buy a jacket to match some of the colors in it…
Stop right there. Stop it! This is exactly how your closet gets out of control. You buy one OTW piece (i.e. that patterned dress), and suddenly you've bought three more OTW's (i.e. a matching jacket, some shoes & a scarf) just to give you more of an opportunity to wear that original OTW (i.e. the patterned dress). Does that make sense? Eventually, you end up buying pieces you don't even love, just because they go with something else in your closet that you really weren't going to wear that often anyways.
Oh yeah, and you now have a closet full of clothes, but nothing to wear.
This is a cycle that all too many of us go through, including myself! This fall though, I'm making an effort to build what's called a capsule wardrobe. You may have heard of the term, but basically it's a collection of clothes that you can wear time and time again. You can mix and match 'em for unlimited outfit ideas, and it essentially helps you avoid the whole having a closet full of clothes but nothing to wear dilemma.
Some people take capsule wardrobes to the extreme, and they stock their closet with just a few shirts, pants, and pairs of shoes. I still like my variety, which is why I prefer to work on a capsule wardrobe for each season. So, right now I'm of course working on building my fall capsule wardrobe. It'll include fall staples that I know won't go out of style, and I'll focus on purchasing higher quality items that I know I can enjoy for years to come. Oh, and I'm also limiting the number of OTW pieces I purchase this season. OTW pieces are fun, and I'm not opposed to them. Buuuuuut, you've gotta be careful. Recognize a OTW piece for what it is, and make sure you're not stocking your closet with 'em on a regular basis.
Here's a breakdown of how you can build your own fall capsule wardrobe (hint: it's not as difficult as you'd think!). I'm linking lots of cute, budget-friendly options to give you plenty to mull over and also make sure you've got your closet totally stocked for the season:
How to Create a Fall Capsule Wardrobe You'll Love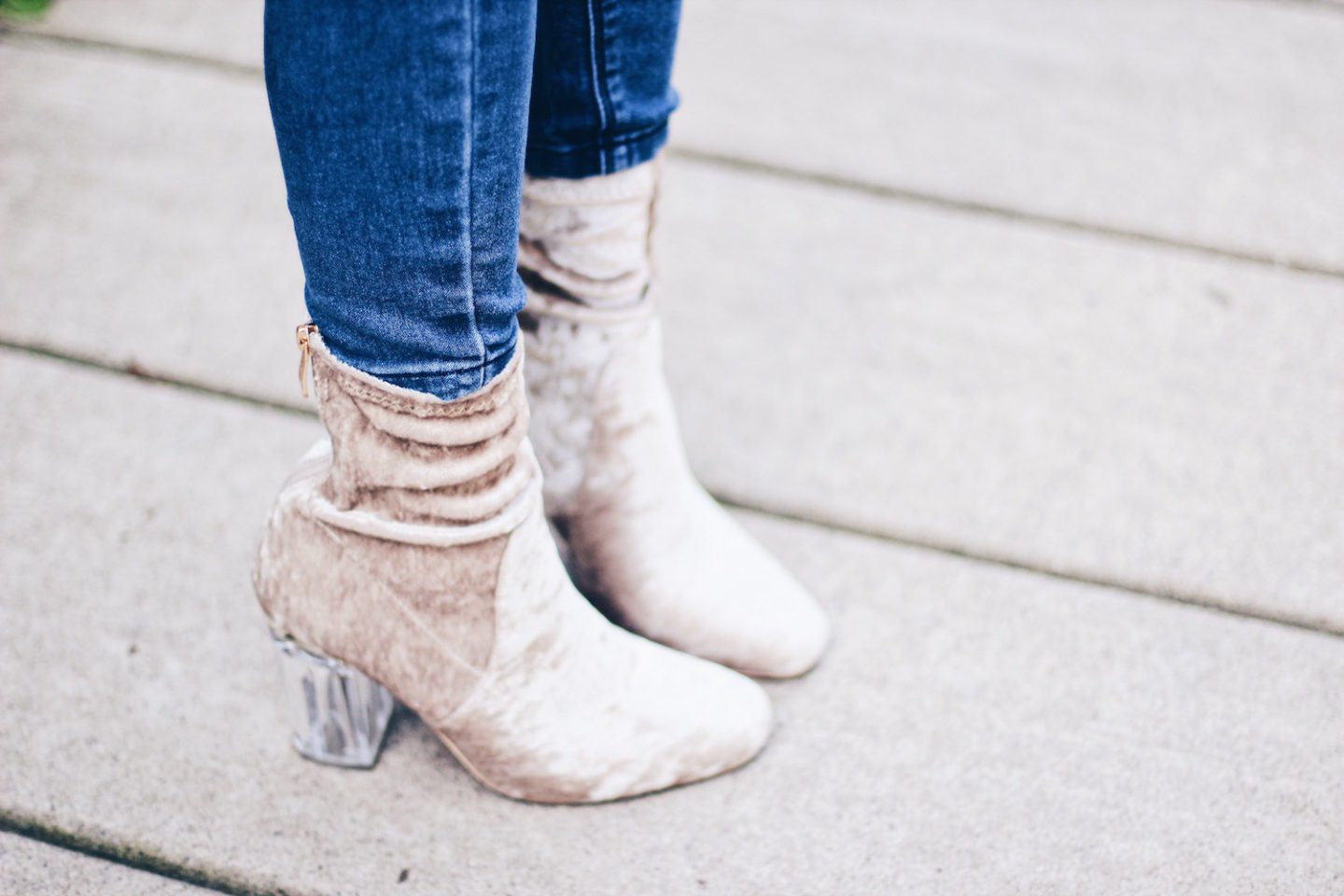 Sweaters
A good sweater is an absolute essential for the fall. I recommend purchasing mostly neutrals and/or fall colors (i.e. burgundy, burnt orange, mustard) and not too many crazy patterns, so you won't get sick of them. I also like to have at least one of each of the following types of sweaters in my closet for fall, so there's some variety!
Cashmere
Turtlenecks
Long Sweaters
Jeans
Everybody needs a few good pairs of jeans. I like to keep a collection of both dressier denim and distressed pieces so that I can wear them in different scenarios no problem.
Blue Jeans
Black Jeans
Coats
Contrary to popular belief, you DON'T need 10 different coats. Shocking again, I know. If you want to minimize the clutter in your closet and get more use out of the coats you do own this fall, I recommend investing in two pieces: a leather jacket (so perfect for the season) and a long coat.
Leather Jacket
Long Coat
Scarves
There's no denying that scarves are an absolute fall staple. Make sure to really feel the material and make sure it's soft! You'll only need to invest in a few if you choose neutral colors/patterns and make sure they're a high enough quality that they'll be comfortable to wear time and time again.
Booties
If you don't own a pair of booties, are you even doing fall? I'm obsessed with the maroon pair below, and you can see how they would be anything BUT a OTW piece as long as I stick with the more neutral/non-busy sweaters above. I also love a tan booty, as you can tell by the velvet ones I'm wearing in these outfit photos.
Bags
Every girl needs a nice handbag, and you can justify splurging on a designer brand when you're curating a fall capsule wardrobe. Also make sure to fix your closet with a crossbody too for those on-the-go moments!
Larger "Office" Type Bag
Crossbody
What do you think about creating a fall capsule wardrobe? Would you ever try it?

Shop My Fall #OOTD: