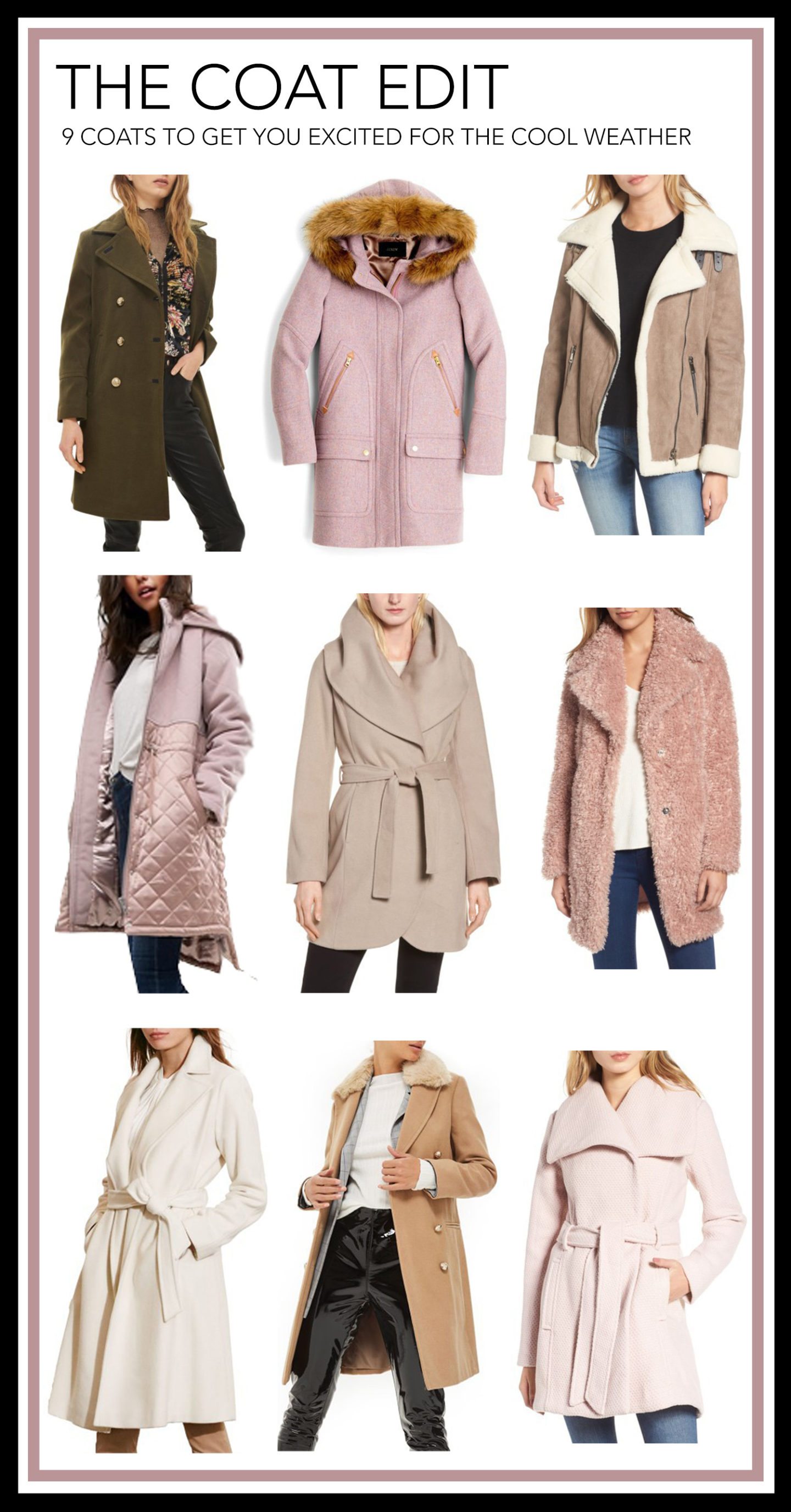 Though we've had a pretty mild fall so far here in New York, November is definitely the month where things start to go a bit sideways. I can actually hear the winds WHIPPING outside my window as I'm writing this post.
So that's great.
On the bright side though, there are TONS of cute coats that I'm lusting over right now. Don't tell anyone, but it's low key making me a little excited for the colder weather! In fact, I found so many coats I loved while I was creating this post, that it was really challenging to narrow it down to just nine. These nine however, I am completely obsessed with. I love the blush tones of many of them, plus the fact that each and every one looks cozy AF.
I think out of all of these options, I'm most seriously interested in the Pink J. Crew Parka with Faux Fur, the Vigoss Faux Shearling Oversized Jacket, and the ASOS Parka in Mixed Fabrics. I also just ordered a V. bright statement coat, so I'm dying for that to get here too. I can't wait to see how it photographs + be able to come up with a fun post centered around it. You guys are going to DIE over the color. It's a surprise though, so stay tuned.
Happy Friday!
xx Holly xx
Which coat is your favorite? Are you dreading the colder weather, or you a bit excited for the winter fashion scene like me?