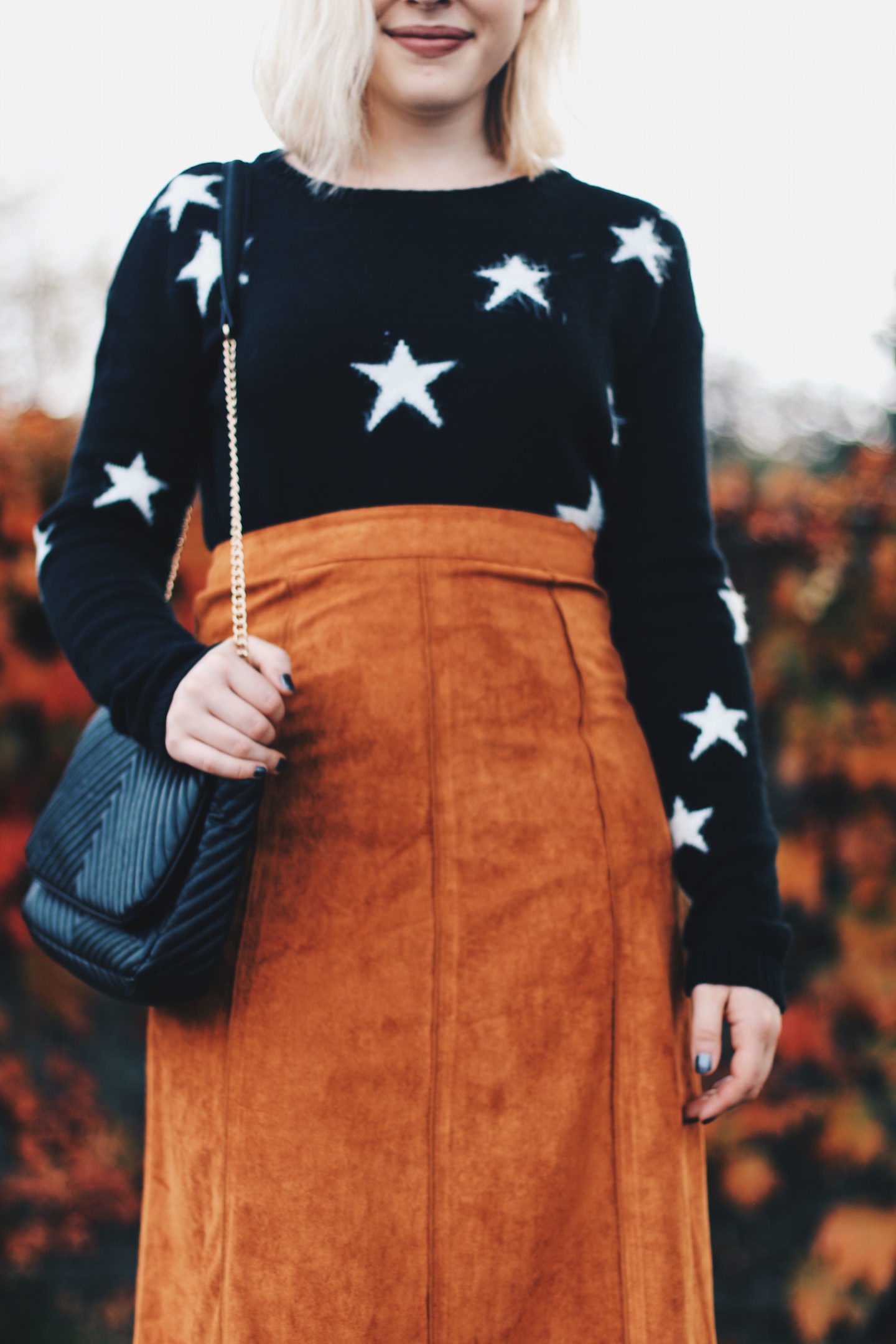 As evidenced by this post on 5 Fall Trends That Will Never Die, I'm a sucker for fall fashion. The colors, the textures, I want it all. And can we just talk about this backdrop that R. and I stumbled upon for these photos? I'm simply obsessed with the changing leaves. It feels like everything is just so much more beautiful during this time of the year, and I love it. Here in upstate New York especially, we really have to enjoy it while it lasts!
Going back to the changing leaves and fall colors though, I recently found THE perfect fall color combo to complement the changing scenery. And that color combination I adore so much?
Burnt orange and black FTW guys 👏🏻
I actually stumbled upon this look accidentally, as R. and I were going out for some pizza and I wanted something cozy to wear. I knew we'd be shooting some looks for the blog, but this one was really born out of the necessity for an outfit that was equally comfy and cute. Once I started editing the photos that night, I knew this was an outfit I'd be re-wearing over and over again.
Oh, and the best part? This whole look was WAY under $100. I bought the sweater at Plato's Closet (the tags were literally still on it), and the rest of the pieces were all budget finds as well. Ya'll know how I love a good deal.
P.S. See this post on How to Afford Designer Clothes in College for more #brokegirl fashion tips 💖
Steal My Look: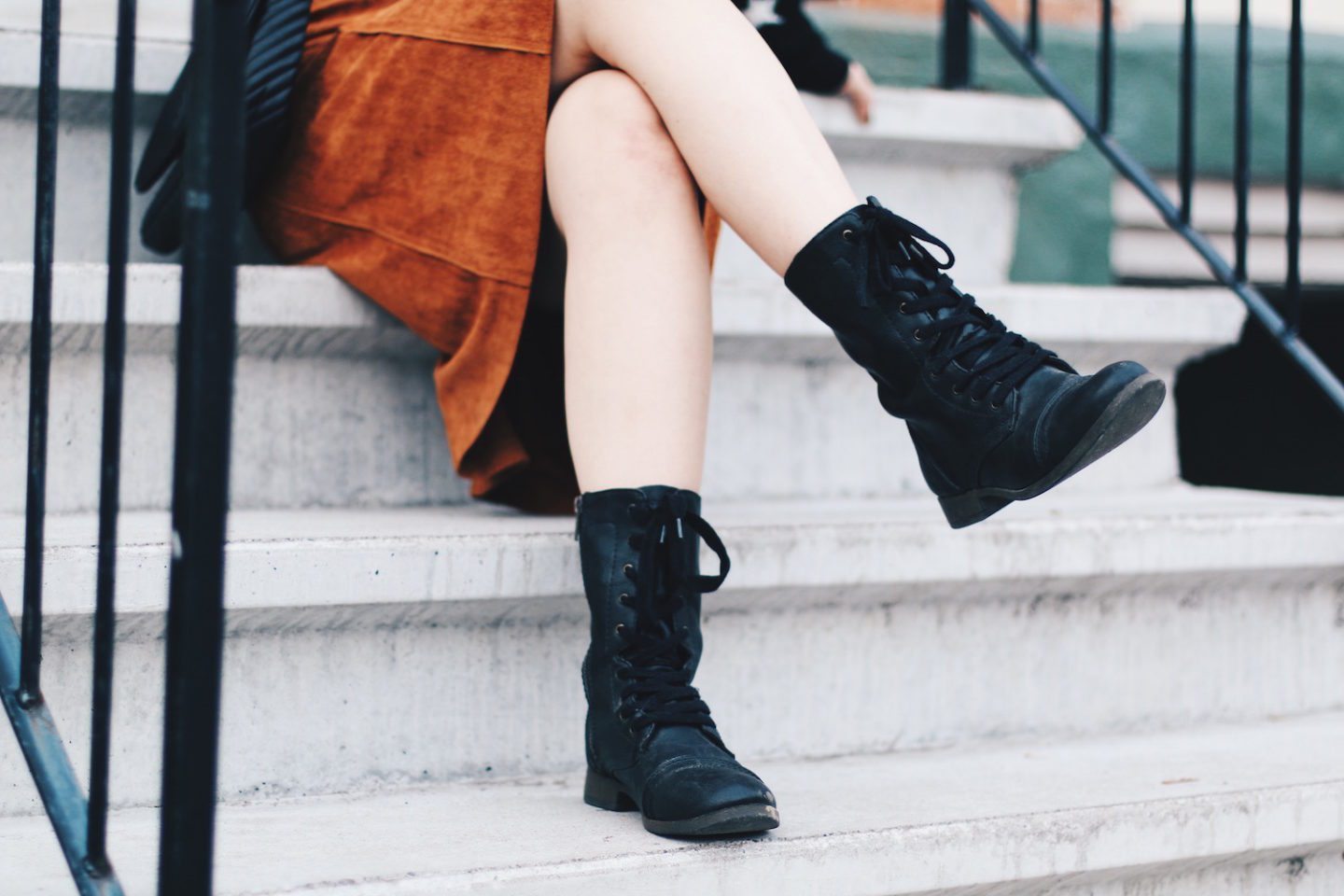 In addition to the fall fashion colors and overall scheme of this outfit though, I'm also loving the star pattern on this sweater (see links below for similar options). It seems to be very trendy right now, and I also find it to be super cute!

Finally, if you guys want to see this burnt orange skirt (similar here) styled another way, head on over to my Youtube channel to see my full Fall 2017 Lookbook. There's also lots of other burnt orange pieces included too, so if you love the skirt I'm sure you'll enjoy the whole video too ☺️
Now this girl's off to watch about 5 minutes of tv (R. & I just got a new one!) before she passes out like the grandma she totally is.
Talk soon. xx
What's your favorite fall trend? What fall fashion colors are you loving right now?