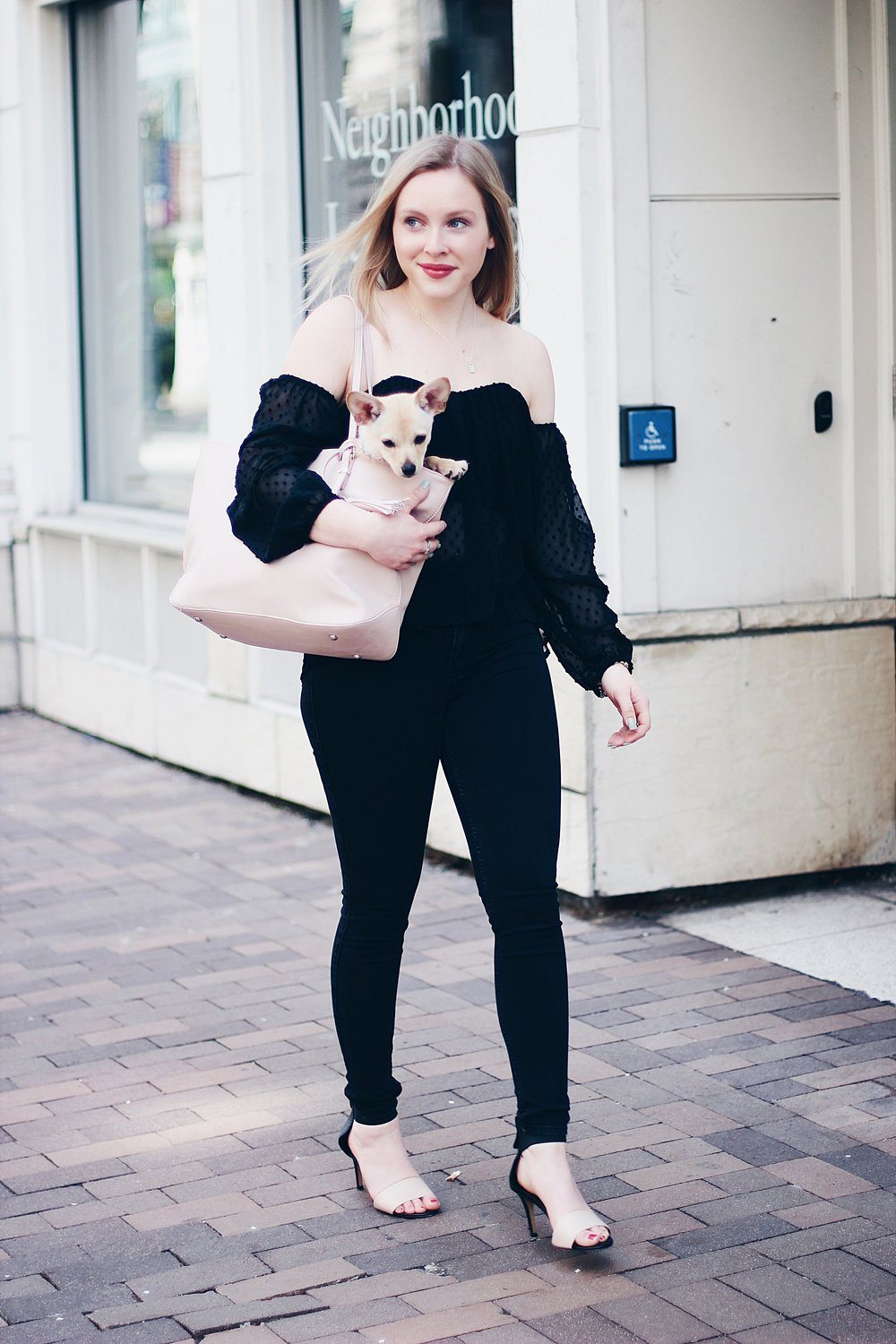 TOP (*) || JEANS || BAG || SHOES (*)
In this social media age, where FOMO is becoming the complete norm, I often hear college girls envying fashion bloggers and other Insta stars for their seemingly "perfect" lives.
Along with those picture perfect moments are also, typically, killer outfits. After all, isn't this part of what makes us girls jealous of these social media mavens in the first place? Not only do they jet set around the world experiencing the best of each and every city under the sun, but they do it in style.
Maybe I'm just speaking for myself, but lusting after clothes that are WAY out of my budget (which I typically stumble upon through street style blogs or Instagram) is just another day in the life of a broke-a** college girl. Ya know?
That being said, I've learned to make lemonade out of lemons.
That's kind of what life's all about, right?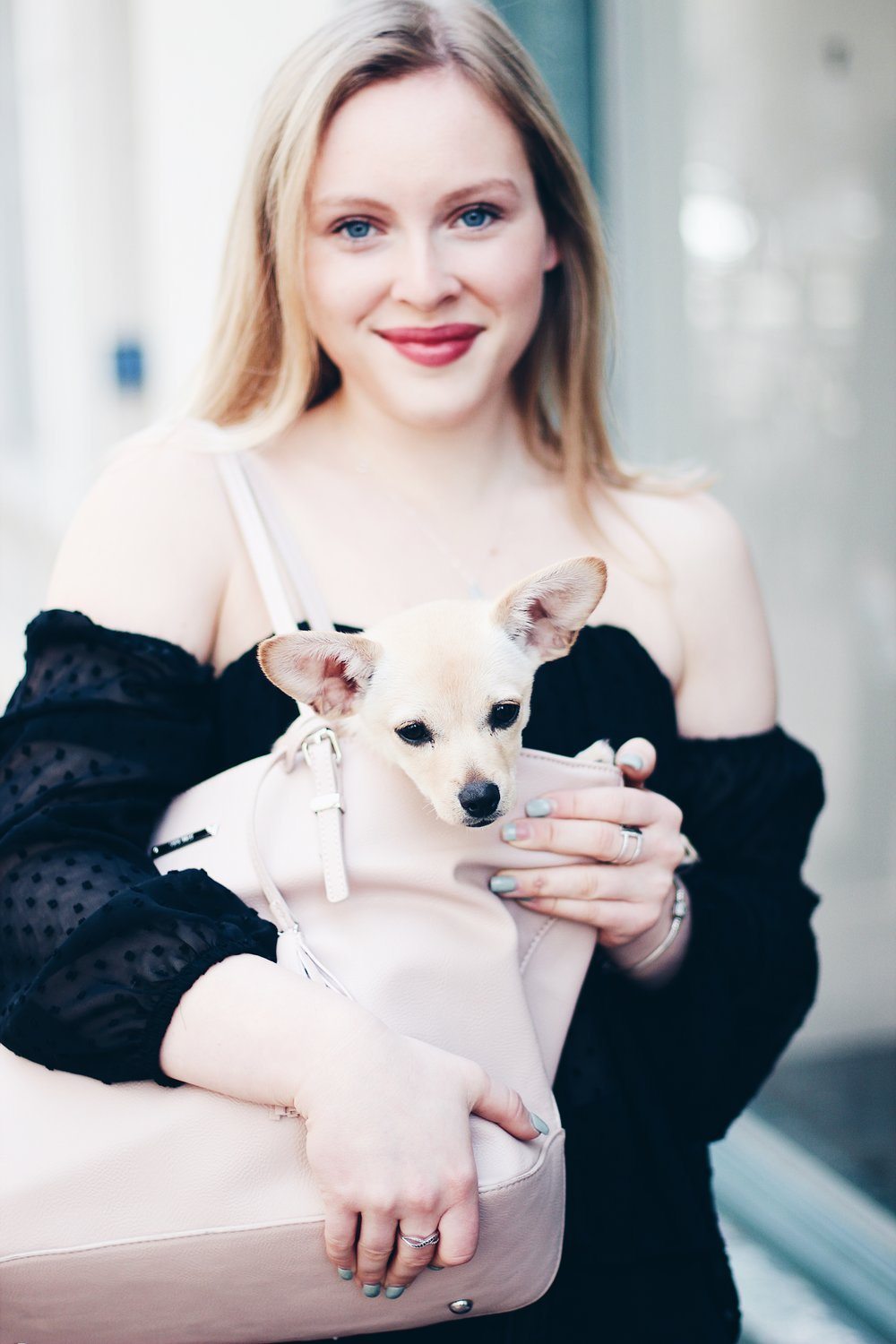 Sticking with that theme, I have some (*I think*) super tips for affording designer clothes on a college budget.
Because I absolutely believe in having it all! You just have to know how to make it happen…
Anyways, here we go:
1. TAKE ADVANTAGE OF BRICK & MORTAR DISCOUNT STORES
To tell the truth, I'm not much of an online shopper. I'm obsessed with the instant gratification of purchasing something in-store and putting it to use immediately. That's why I love stores like T.J. Maxx, Marshall's, and Burlington. Sure, it takes awhile to sift through some of the less desirable items, but you'd be surprised at some of the gems you can find if you just set aside a little time!
You guys know the story of how I snagged THREE designer winter coats for just $125 total if you read this post…and that really was just a product of taking my time and looking high and low at the above stores until I found what I was searching for (+ what I didn't even know I was looking for until I saw it, ha!).
P.S. You can also find some deals at Nordstrom Rack too, and I shop there every once in awhile when I'm searching for designer pieces. However, I definitely find much better prices at the stores I mentioned above.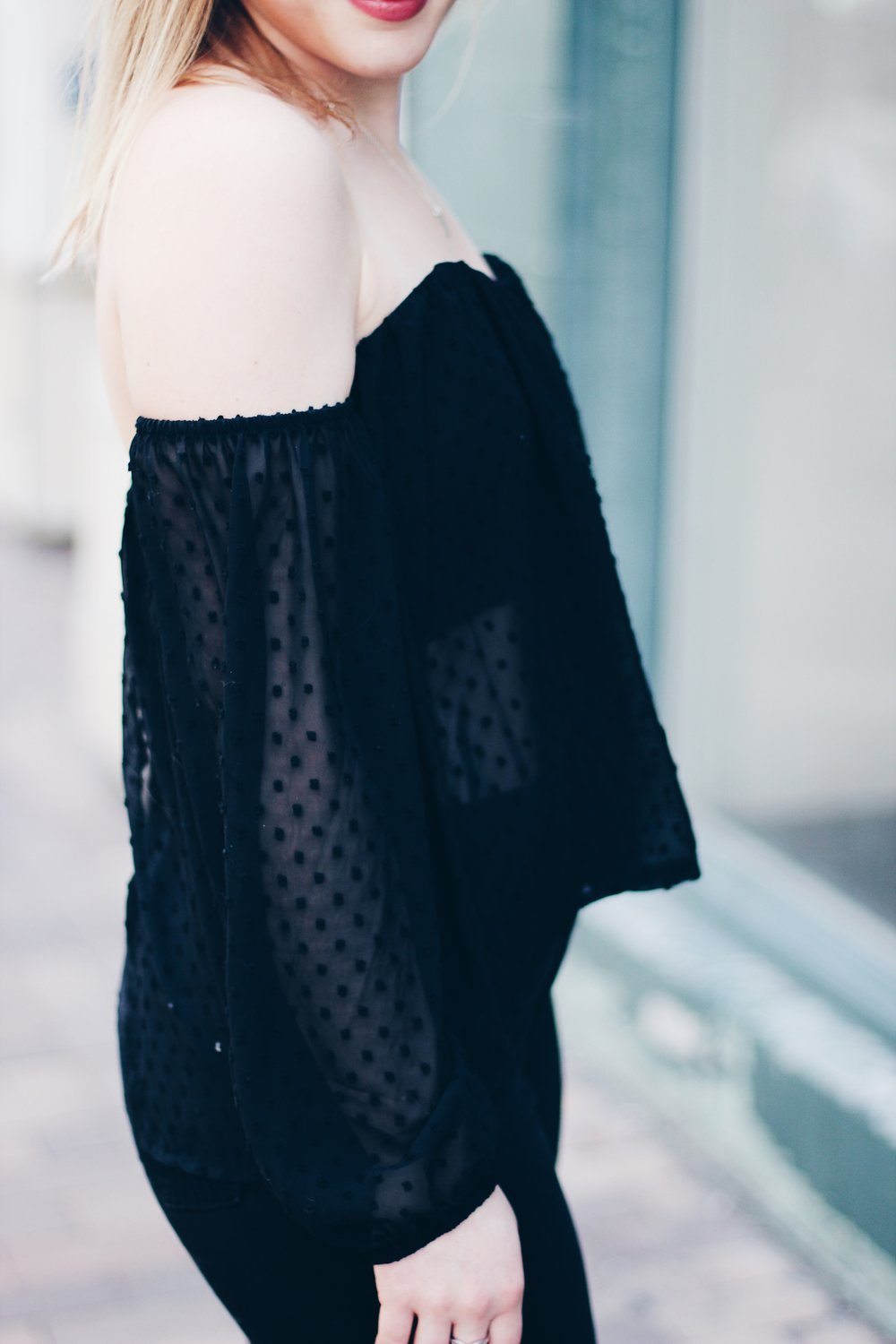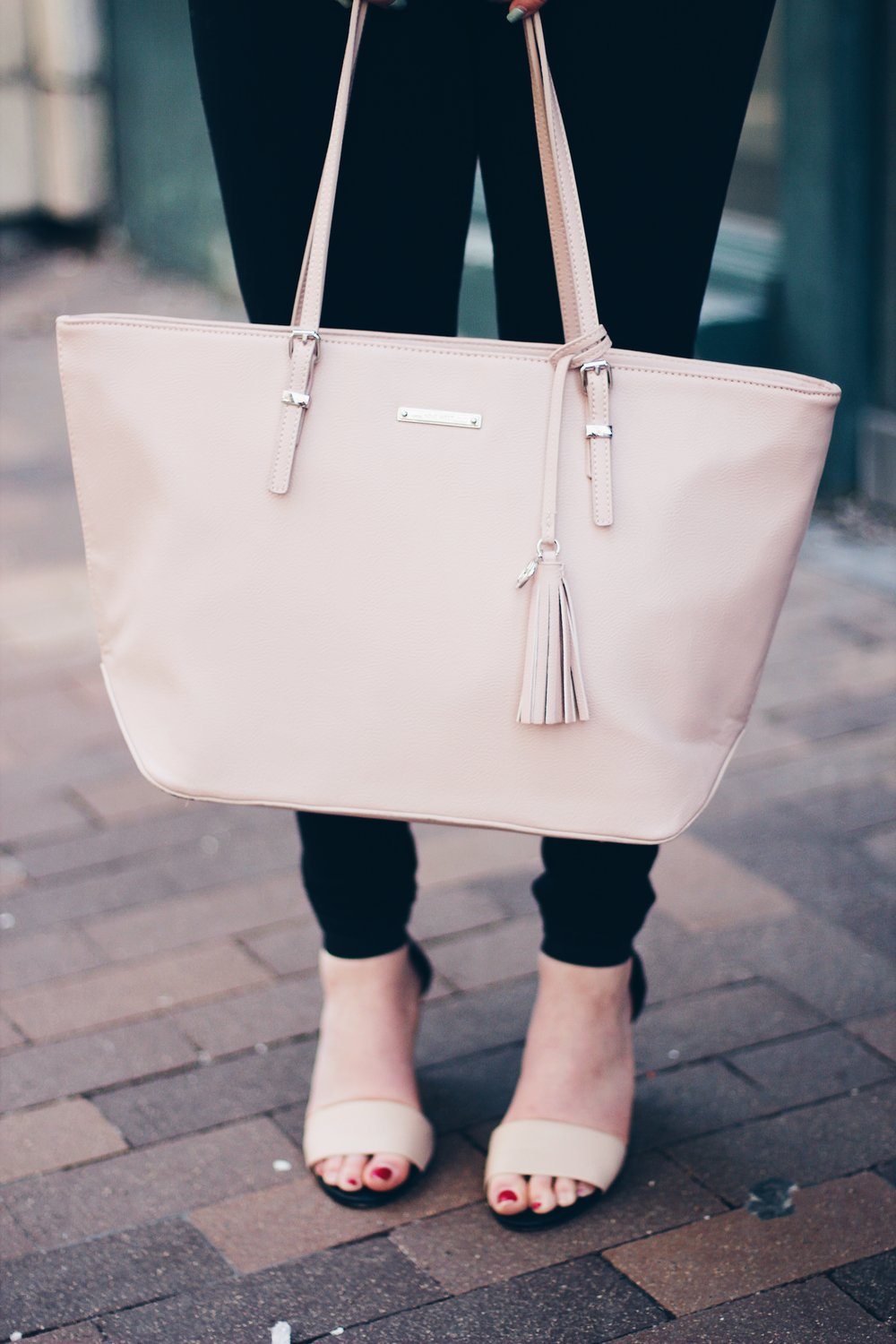 TOP (*) || JEANS || BAG || SHOES (*)
2. KNOW YOUR WAY AROUND A SALES RACK
It's rare that I'll purchase clothes from a non-discount store for full price. In fact, I head straight to the back of the store to scope the sales rack. The results of this practice can be hit or miss, since sometimes the sale items are last season's leftovers or simply unpopular pieces, but I've definitely had luck in the past and encourage everyone to look over the sales section of your favorite stores before paying full price for anything.
3. SUBSCRIBE TO NEWSLETTERS
One of my favorite ways to learn about sales is by subscribing to newsletters. Sure, there's a lot of clutter in our inboxes, and there's an overload of brands and businesses vying for our attention. However, this is one of the only ways to find out about flash sales, which can save you MAJOR bucks on designer goods! Kate Spade is known for hosting these sales, sometimes with sales up to 70% off (!!), so I'm always happy to subscribe to their newsletters knowing that I'll be the first to know about the big deals. I also think this is perfect for college students, because we're already checking our emails constantly anyways. Plus, some of these sales allow us to purchase pieces we never would have been able to afford otherwise.
P.S. You can also subscribe to fashion blogger's newsletters (ahem, ahem), and many of them will send out alerts to the latest deals in addition to their own posts and promotions. I send out links to four of my favorite pieces in each of my weekly newsletters, and I'll also email you when I hear about sales too (which is often!). You can subscribe below to get the weekly DTLS: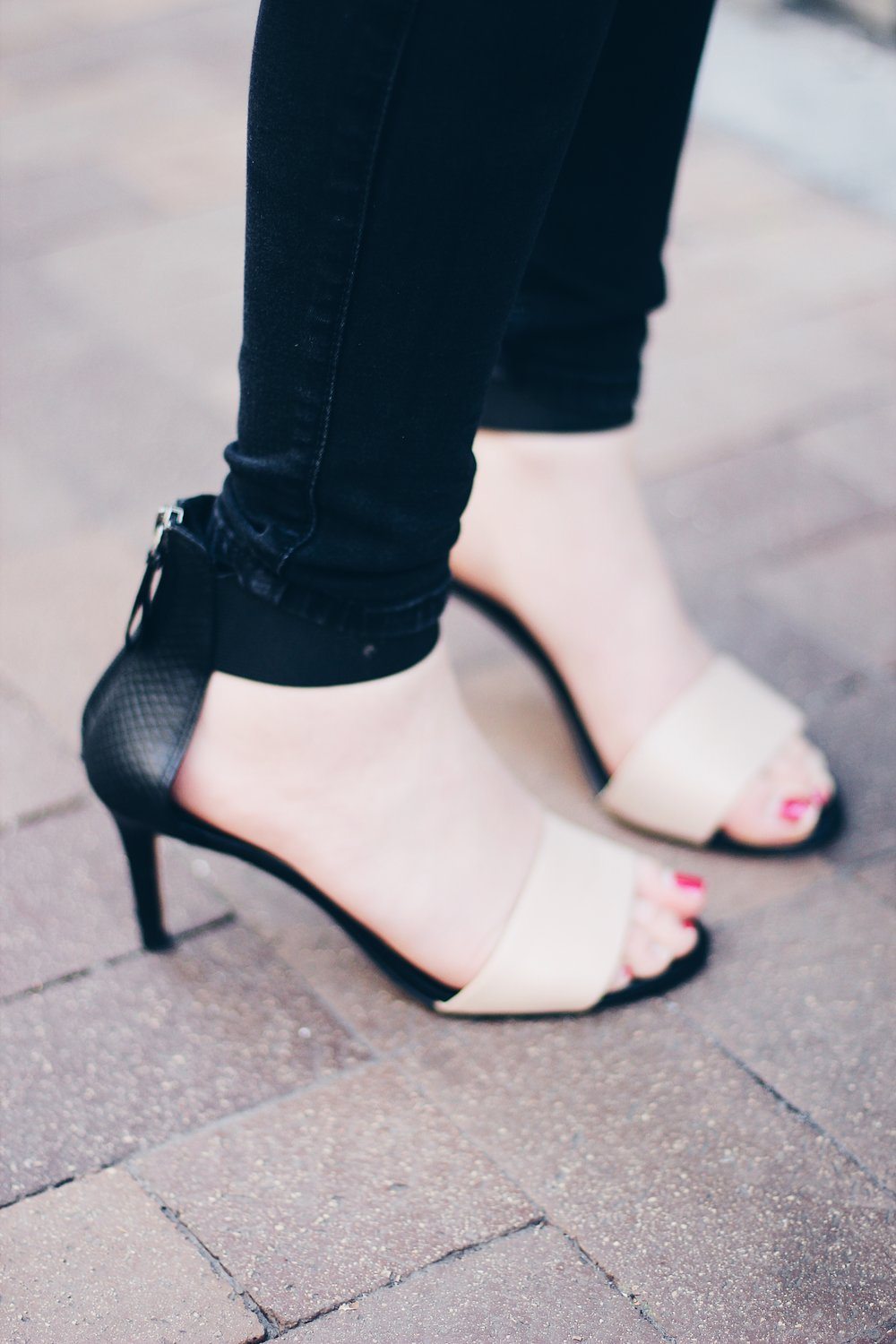 4. PURCHASE GENTLY USED
I loooove purchasing gently used designer items. Many times, these pieces are significantly discounted, yet still in immaculate condition. Sure, this isn't the best way to stay on top of the season's latest trends, but this is a great way to shop for timeless essentials. I recommend purchasing items such as classic designer handbags or shoes secondhand (i.e. plain colors, no special/seasonal print), since these items won't stand out as last season's pieces or look "old".
Something I'm looking forward to investing in and purchasing secondhand after graduation is a Louis Vuitton bag!
Some of my favorite places to browse for gently used designer items include Tradesy, Poshmark, and the local brick & mortar Plato's Closet.
5. DOWNLOAD FLASH SALE DEAL APPS
Along with subscribing to brand and blogger newsletters to keep track of flash sales, you can also download apps like Rue Lala, Gilt, and HauteLook. These apps (which are also websites you can access on your desktop), are exclusively flash sale based. They have different "events" you can shop for a limited time (usually a few days), and it's pretty much the same thing as online shopping, but you save more money on designer items!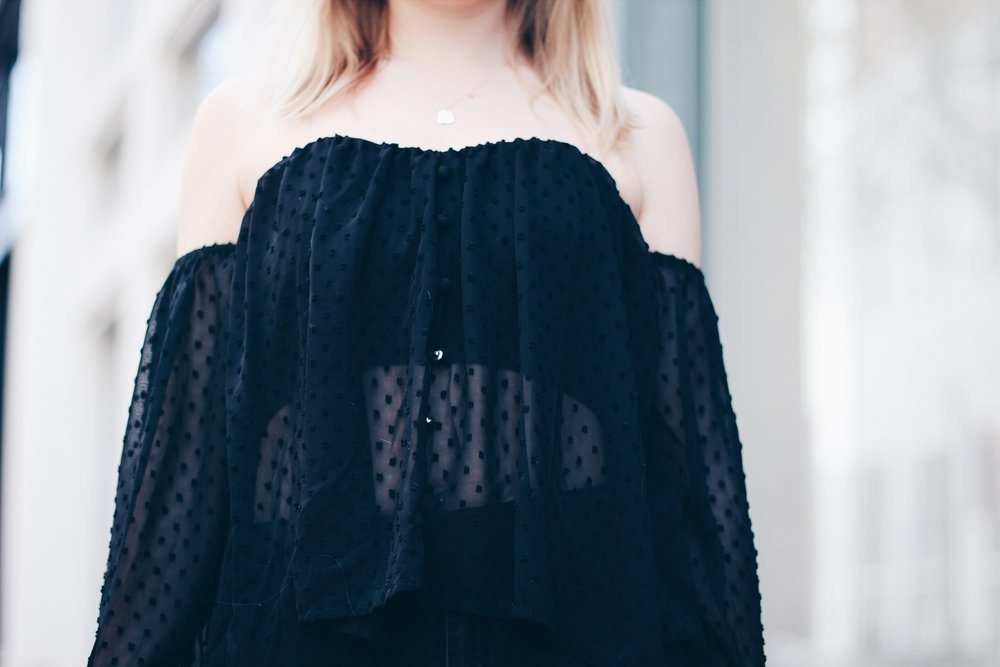 || TOP (*) ||
6. DUMP YOUR CLOSET
Selling some of your clothing won't really save you money on designer clothes, but it'll certainly help you come up with the cash to actually purchase the items you're looking for. The apps I listed above like Tradesy and Poshmark are great places to get started selling to make both room in your closet and money to purchase those new designer duds.
7. INVEST WISELY
Not every piece of clothing you purchase needs a designer label. I love off-brand items too, and opting for more of these inexpensive pieces helps me to save up for the designer items I want most.
8. DON'T GET CAUGHT UP W/ FOMO…
Overall, it's easy as hell to get caught up in Instagram photos and feel like you need to have all of the latest pieces. Stay true to yourself, and only invest in items that you genuinely like and can see yourself wearing, not just those that you like the looks of on models and social media stars.
And above all, have fun with the process of scouting for deals! There will be highs and lows, but it's always an adventure.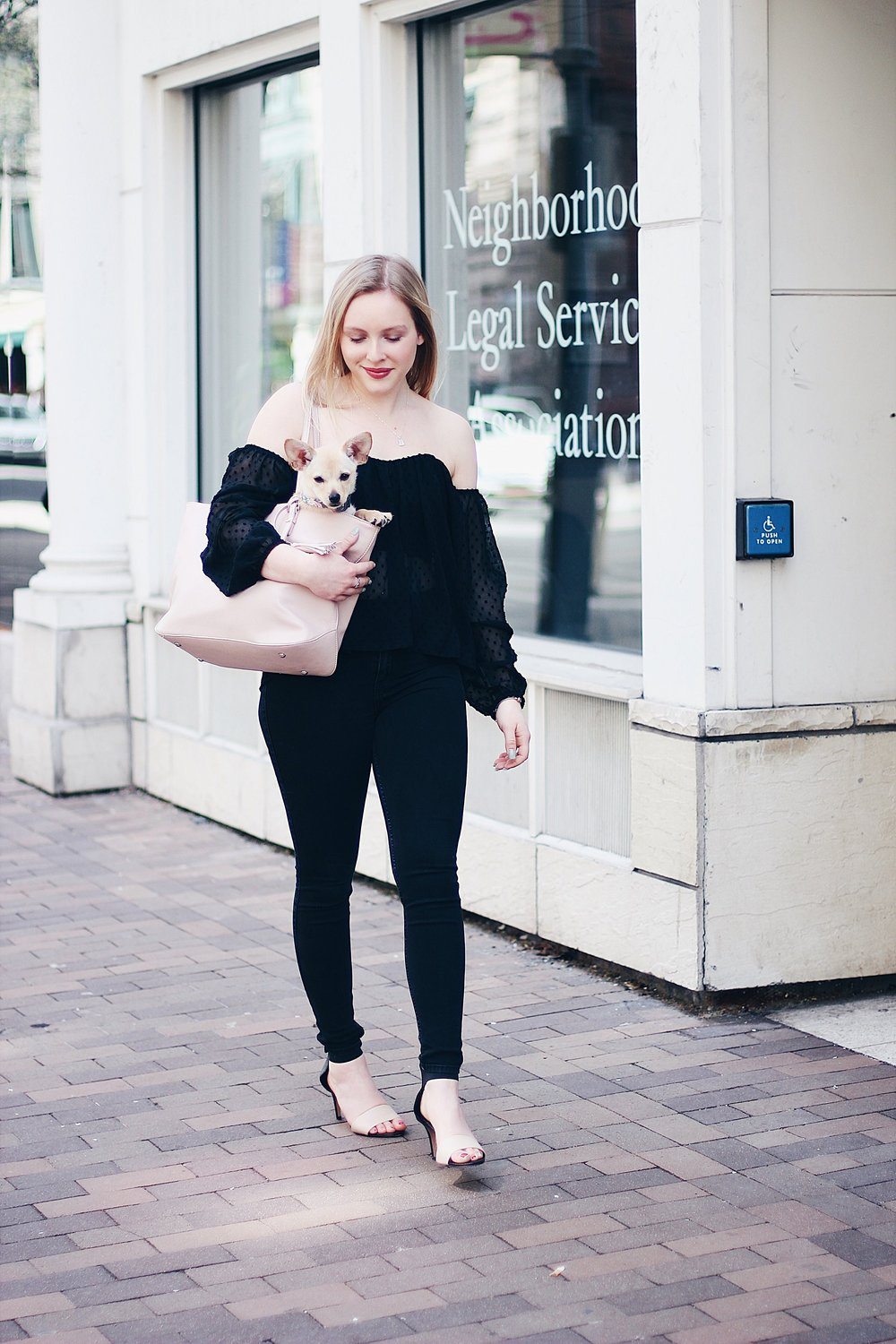 TOP (*) || JEANS || BAG || SHOES (*)
So tell me, did you guys find this post helpful? Are there any tips I'm missing? Also, what's your biggest struggle with purchasing designer clothes? Or do you prefer to opt for off-brand pieces only?
SHOP THE POST: