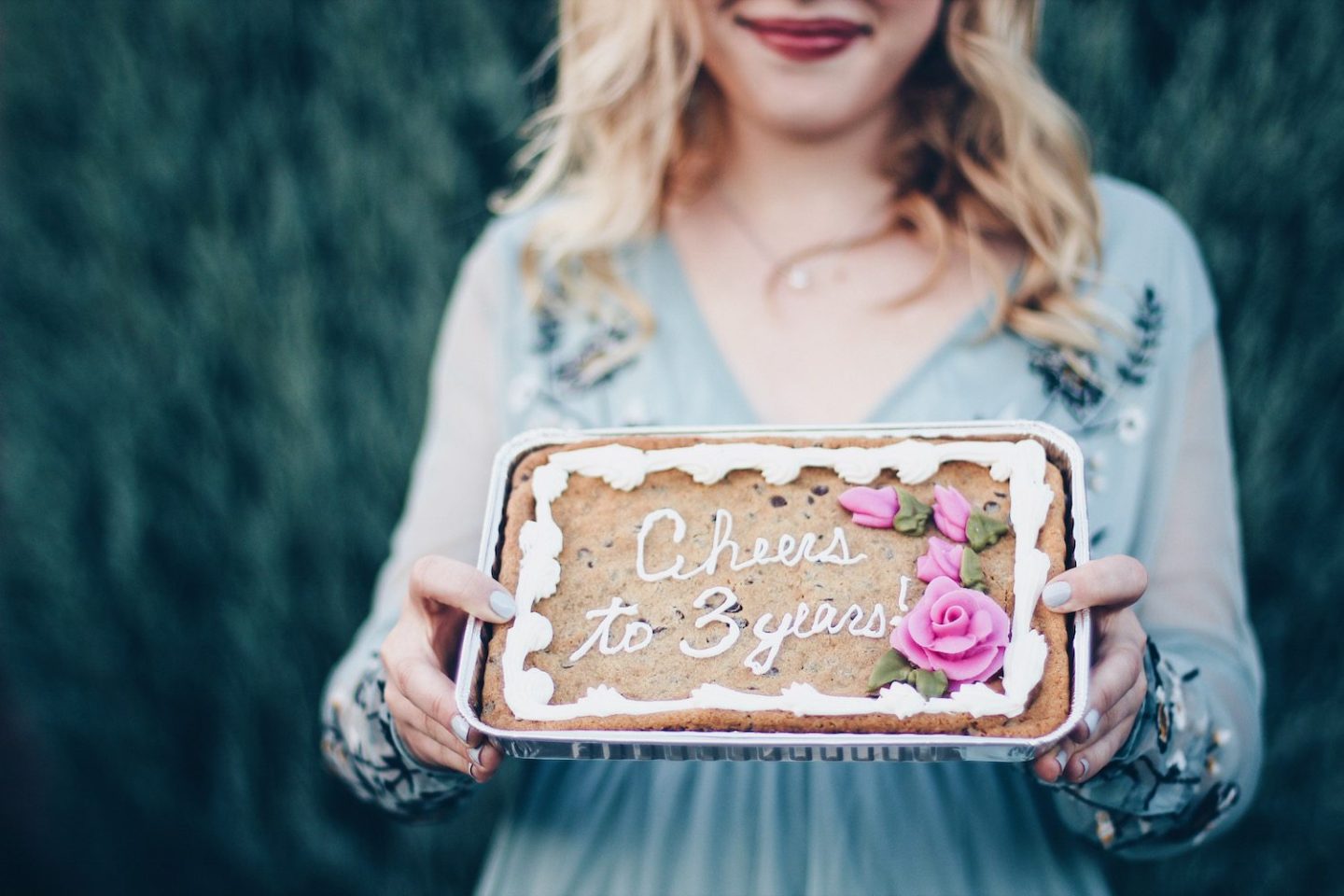 Three years ago, my life changed forever.
After months and months of late nights spent devouring the pages of fashion & lifestyle sites like The Blonde Salad, Gal Meets Glam, Pink Peonies, and more…I bought the domain theblondechiffon.com and I published my first ever blog post. I still remember dragging my boyfriend Rich to the local college campus in search of those picture perfect brick walls like it was yesterday. I also remember how frustrated I got when my photos weren't on par with some of the most famous fashion bloggers' in the industry (I was shooting on automatic and had no idea how to use my DSLR — I just had a vision & a hella lot of ambition 🤣).
There were times when I thought I'd give up. There were times when I tried to give up (thank you R. for convincing me otherwise). Three years later however, I'm still at it. In fact, I'm more inspired to create content than I've ever been. I've worked with dozens of globally recognized brands, reached hundreds of thousands of ya'll, and truth be told…I'm just getting started.
Even on days when I just want to wash my hands of this craziness, I think of how far I've come in just three years. Some people have done more in this period of time, but many have done a lot less. If this is where I'm at after three years, I can't wait to see where I'm at after the next six.
Though three years might not sound as monumental as 1, 5, or 10, I want to take this opportunity to share with you some of the lessons I've learned during this time. And believe me, there have been many (+ I'll be sharing more of my blogging tips & tricks in my new Lifestyle Blog Resource Library).
Here it goes!
5 Unexpected Things I've Learned in Three Years of Blogging…
It's OKAY to Be Proud of Yo' Bad Self
When I first started blogging, I was SO worried about what other people would think. I shared my posts reluctantly on my personal Facebook page, but I only did that because I read somewhere that that was a good way to start building a following. Even though I was doing my very best to create useful & interesting content, I was embarrassed when my friends found out I had a blog. I would downplay the effort that I put into it, because I wasn't comfortable letting people onto the fact that blogging had become a major part of my life, long before I actually experienced much "success" (<< whatever that means!).
Nowadays, I am much more happy to discuss my blog with people. Sure it helps that my content has gotten better and I've gotten some validation by working with big brands & building a readership, but at the end of the day I am proud of the time that I've put into this platform. I'm proud of how much I've learned and how much the quality of my posts have improved over time. I've met a lot of girls my age who "want to start a blog" or who have a blogs but just don't "have the time" to create content. Girl, ain't nobody got time. It's all about priorities, and I am unashamed to give myself a little pat on the back for keepin' this thing going for as long as I have!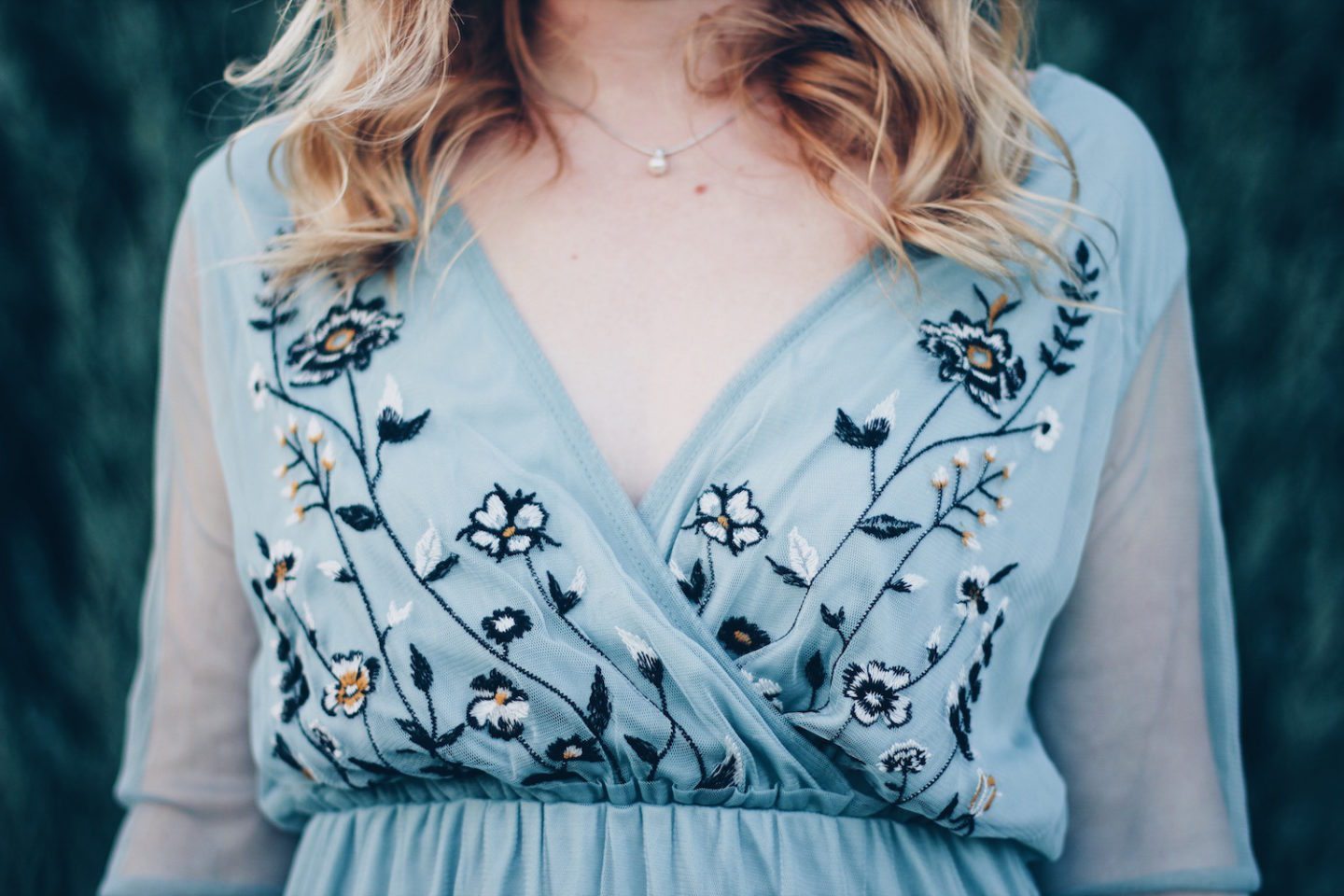 If You Want to Be Good at Something, Start NOW
Whenever I get emails from readers asking for blog advice, the first thing I tell them is to start now. What are you waiting for? If you want to start a blog, buy a domain & set up your site today. If you want to become known for a certain type of content (i.e. fashion, wellness, lifestyle, etc.), plan your editorial calendar and start creating content TODAY. Do not, I repeat DO NOT wait. Researching before you launch an idea is great, yes. But researching, planning, preparing, etc. will not actually give you the practice you need in order to get better at something. I absolutely did not feel ready to start sharing my blog when I published my first post, but I did it anyways.
Fear is a liar. Kick it in the balls and get started today so you can be better tomorrow.
By Being Yourself, You're Already Unique
One of the most frustrating pieces of blogging advice I think I've ever heard is "be unique". I don't disagree that there are a lot of blogs out there, and I don't disagree that it can be tough to stand out. But to all the people preaching the value of uniqueness without their very own USP (unique selling point), please stop. For anyone out there that's struggling to find their niche because they've read a million "Blogging Tips" articles that tell you you need to reinvent the wheel…you don't. Why are there so many fashion blogs? Because people like to read about fashion! And can I let you in on a secret? They always will. The same goes for other categories, too.
What you actually need to think about is this: why should somebody come back to YOUR fashion/lifestyle/whatever blog, instead of someone else's? Be yourself, and you're already ahead of the game. There are so many copycats out there in the blogosphere! Write as often as you can and you will develop a voice that is unique to you. Keep taking photos and you will develop a photography style that is like no other.
Trust me, if you put in the work and strive to be authentic every time you hit publish, you will start to stand out.

Getting Personal is a Good Thing
In addition to being yourself + developing a writing voice & photography style, I've learned that getting personal while blogging is a great way to differentiate yourself and make authentic connections. People love reading stories, and if you can get readers to care about yours, they'll be hooked! Generic, small talk type posts may work for some platforms, but I've learned that they don't really work for mine. People want to read more than just outfit details! I've also realized that I gravitate towards more personal content when I'm reading blogs too, because it makes me feel connected with the author. These are often the blogs I'll return to, because I start caring about/being interested in what's going on in these bloggers' lives!
And lastly…
Your Blog is Your Most Important & Valuable Platform. Always!
As a millennial, I've seen the rise and fall of many social platforms (fun fact: I never actually had a Myspace page! I wasn't allowed 😣). The bottom line is this:
Social media is volatile. It's an untamed beast. You don't own Instagram, and you really don't have any control over whether or not it remains a cultural staple for years to come or it becomes the next Vine. Social media is crucial, don't get me wrong. It's an essential for getting eyes on your work. BUT…but, but, but…you own your website and your email list. Nobody can take those platforms away from you. I see social media as a method of growing my owned platforms, not as my main platform. I think many bloggers are missing this right now, and they'll be in for a rude awakening when the social media landscape changes, as it inevitably always will as we continue to evolve as an online society!
So guys, these aren't nearly all of the lessons I've learned from blogging, but it is a bit of food for thought! I'm so excited to have reached this milestone + to have actually done a photoshoot this time around, since I forgot on years 1 & 2 ☺️
Cheers to three years!
Are you a blogger? What lessons have you learned throughout your experience? What do you wish you'd see more of from other bloggers?