Thank you to Olay for sponsoring this post. As always, ALL thoughts & opinions are entirely my own.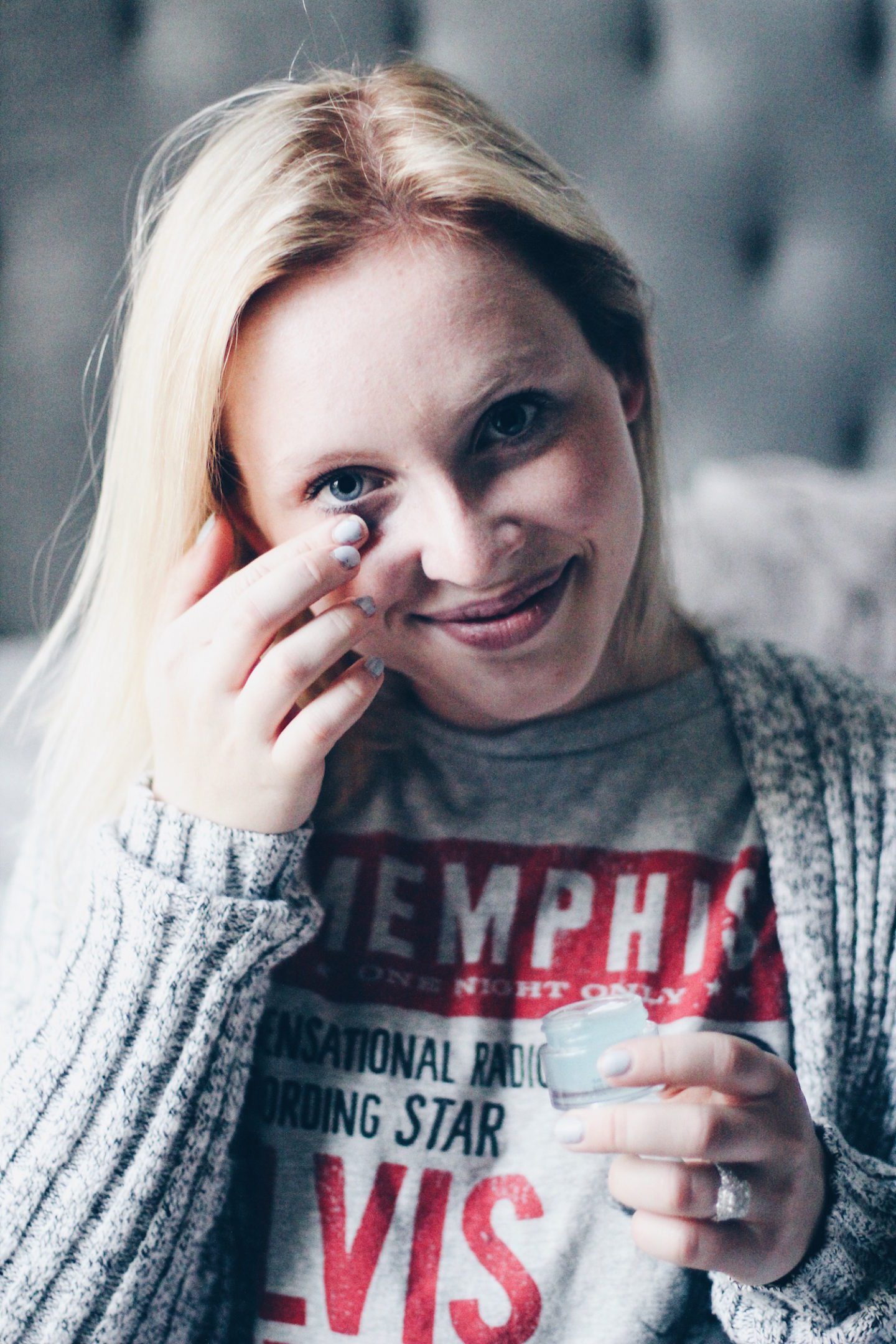 As a beauty and skincare junkie, I'm always excited to test out new products. I love experimenting with makeup, as well as pampering myself in general. That's why when Olay recently asked me to take part in their #Olay28Day Challenge, I immediately knew it was right up my alley. After all, the whole goal of the program is to achieve healthier and younger looking skin in just 28 days (although you will see that the results kick in much sooner!). Who wouldn't want that?
If you guys have been following along on Instagram, you may have seen a few of my updates already, but this is the big reveal! For the past 28 days I have been using two products: Olay Total Effects Moisturizer with SPF 15 and Olay Eyes Deep Hydrating Eye Gel.
I've been using the Olay Eyes Deep Hydrating Gel both morning and night around my eyes to help hydrate and plump, and then I use the Olay Total Effects Moisturizer with SPF 15 before I put on my makeup in the morning as both a moisturizer and sunscreen.
I'm particularly obsessed with the Olay Total Effects Moisturizer because of the SPF 15. I'm a sunscreen freak and I love that this moisturizer already comes equipped with it. Can you say EASY?
I also am loving the hydration that the Olay Eyes Deep Hydrating Gel provides, and I seriously feel like the bags under my eyes have been getting better as a result. You can see in my before and after pictures the difference that it makes (i.e. I basically look dead in the before photo on the left 😒).
Overall, I am SO happy I found these two skincare ride or dies. I love how healthy and moisturized my skin looks, which is totally new for me. I also don't have to be self conscious about the dark circles underneath my eyes, even if I stay up half the night blogging (or watching Netflix, haha!). These two products are definitely a staple in my routine at this point, and incorporating them over the past 28 days has become one daily habit that is actually easy to follow (yay!).
Getting to talk with you guys about YOUR experience with Olay over the past month has been so much fun, and I'm happy to see that many of you are already using some of these products and loving them. It's always lovely when we coincidentally fall in love with some of the same brands/products!
If you happen to be an Olay newbie, or if you're interested in taking the #Olay28Day Challenge (and you totally should, btw), check out the Olay Skin Advisor to find which Olay products are right for you. It's as simple as snapping a selfie and building a profile, and Olay will develop the perfect personalized skincare regimen for you. So cool!
I'd love to hear what ya'll think + get to see some of YOUR results!
Before & afters are such fun, and I think you guys are going to love the way your skin both looks and feels after taking this challenge ☺️.
Oh, and guess what? The first 15 of you to visit Skin Advisor will get $40 off your purchase of recommended products! Just use the code 28DAYS8905.