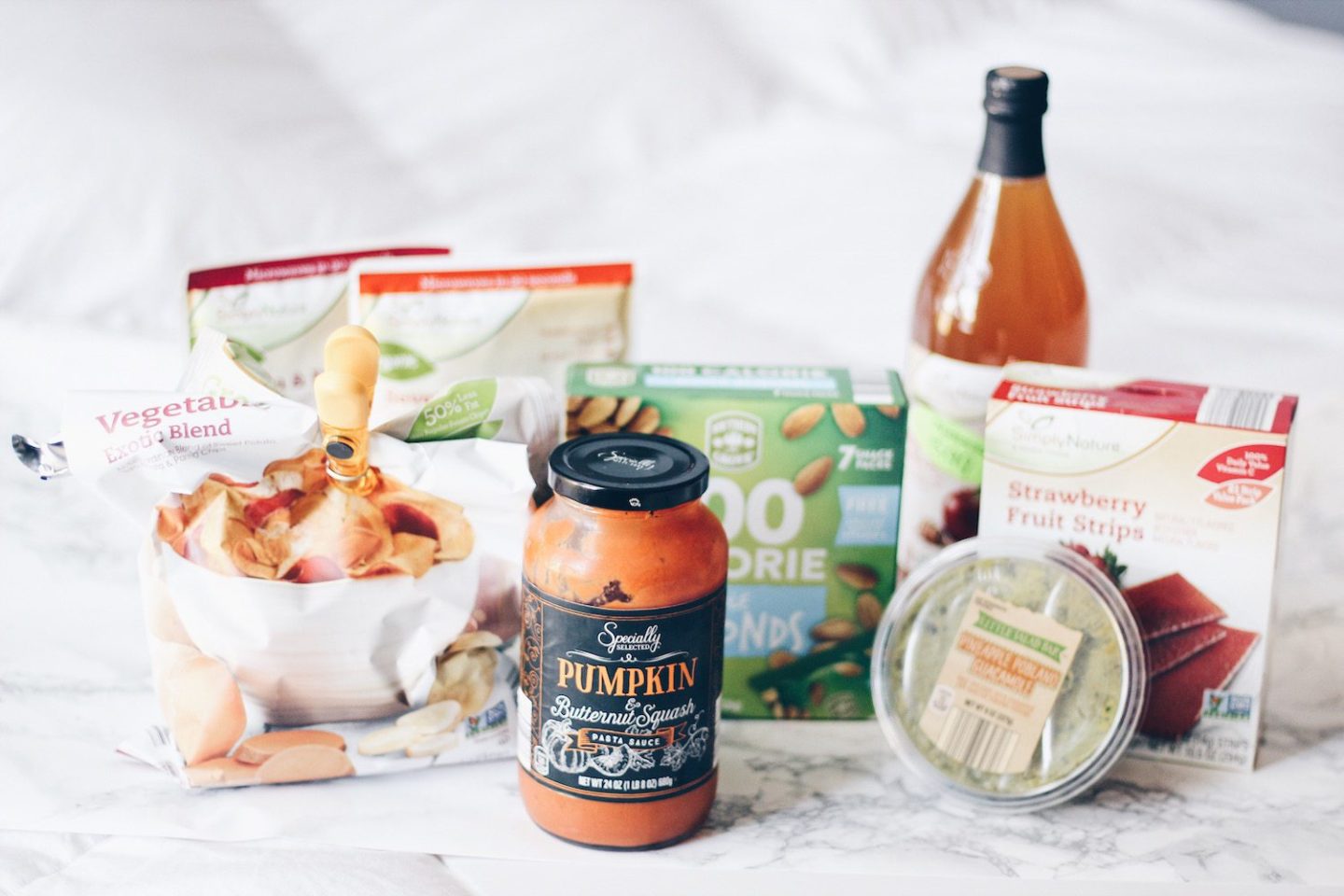 Truth be told, I have been in QUITE the clean eating rut as of late. I'm a true believer in living a balanced lifestyle, so falling off the healthy meal prep wagon starts to throw my entire routine out of whack after awhile. I think that it's hard to maintain your hustle and succeed when certain things in your life are out of balance. I try to place just as much importance on my physical and mental health as I do on my work, and in the spirit of getting back into my healthy routines, I recently did a pretty big grocery haul at Aldi's.
If you don't have an Aldi near you…I'm so sorry. And I'm not sorry because this post isn't relevant to you; I'm sorry because you're missing out.
We've had Aldi grocery stores in our area since I was a kid, but it wasn't until college that I really started shopping there. I was spending exorbitant amounts of money on groceries each week and I finally cracked, deciding to ditch my go-to supermarket and try this one, which is known for it's low prices.
I literally cut my grocery bills in half, and I've been shopping at Aldi almost exclusively since! 😍
P.S. This ain't sponsored, though I would love to work with Aldi in the future because I truly, truly love their products! 
Anyways, after my most recent Aldi haul, I wanted to share with you guys some of my favorite finds there. Aldi has their own line of organic products (love, love, LOVE it), and they're just TOO budget friendly to not do a blog post & Youtube vid with the details.
P.P.S. Subscribe to my Youtube channel here for more fun fashion, wellness, & travel content! I'm just getting started with video production, so you are pretty much my favorite person ever if ya watch & subscribe ☺️
Talk again soon. xx
Video: 7 Healthy Snacks to Buy at Aldi