This shop has been compensated by Collective Bias, Inc. and its advertiser. All opinions are mine alone. #SkinClearingMakeup #CollectiveBias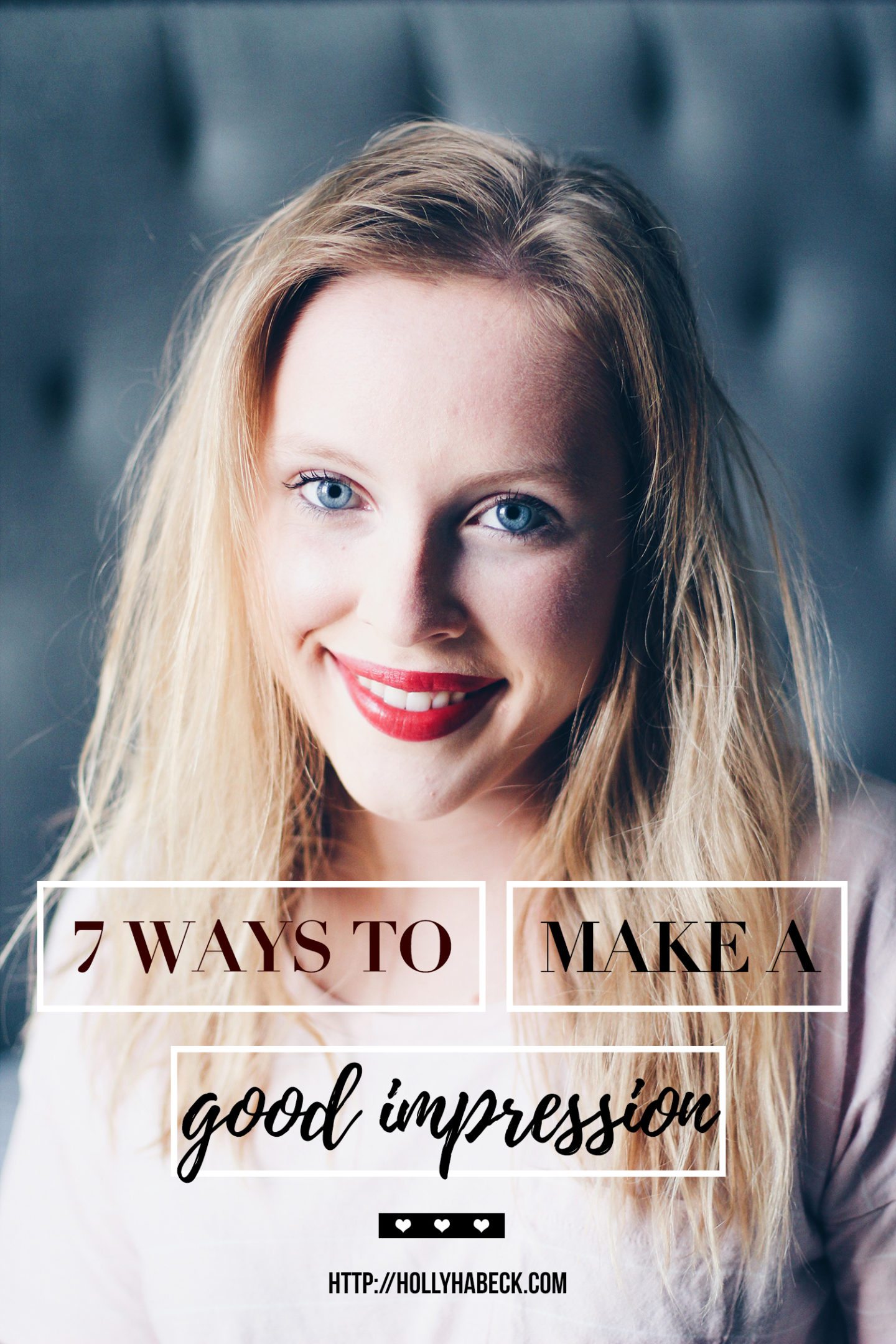 How the HECK is August almost over already? I'm blown away at how fast this summer has flown by. Many of my college friends are packing up to head back to school, which seems impossible! Not to mention, trying to make plans with everyone before they go back to college is pure chaos, haha.
As I mentioned in this post, I'm a bit bummed out about not going back to school. Since I graduated a year early and many of my friends have another year to go, I've definitely caught a bit of FOMO. However, I'm enjoying post-grad life as best I can and am oddly more excited to share some back to school content now than I have been in previous years, since I kind of feel like an expert.
I made it through college (mostly) unscathed, which counts for something…right? 😂
In addition to just surviving though, I also created a lot of opportunities for myself while at school. I started and became the editor-in-chief of a new publication on campus, had four internships, landed a paid public relations job on campus, and was also the vice president of my equestrian team my senior year, just to name a few. (Don't ask me how I had time to eat, let alone sleep, haha).
That's why I thought it'd be a good idea to share with you guys some of my best tips on making a good first impression. I attribute many of my wins so far to being able to do this, and I've learned throughout my college career that it doesn't have to be as hard as it seems.
Whether you're a freshman who's a bit uneasy about making new friends, or a senior looking to nail your dream internship, here are a few things to look out for: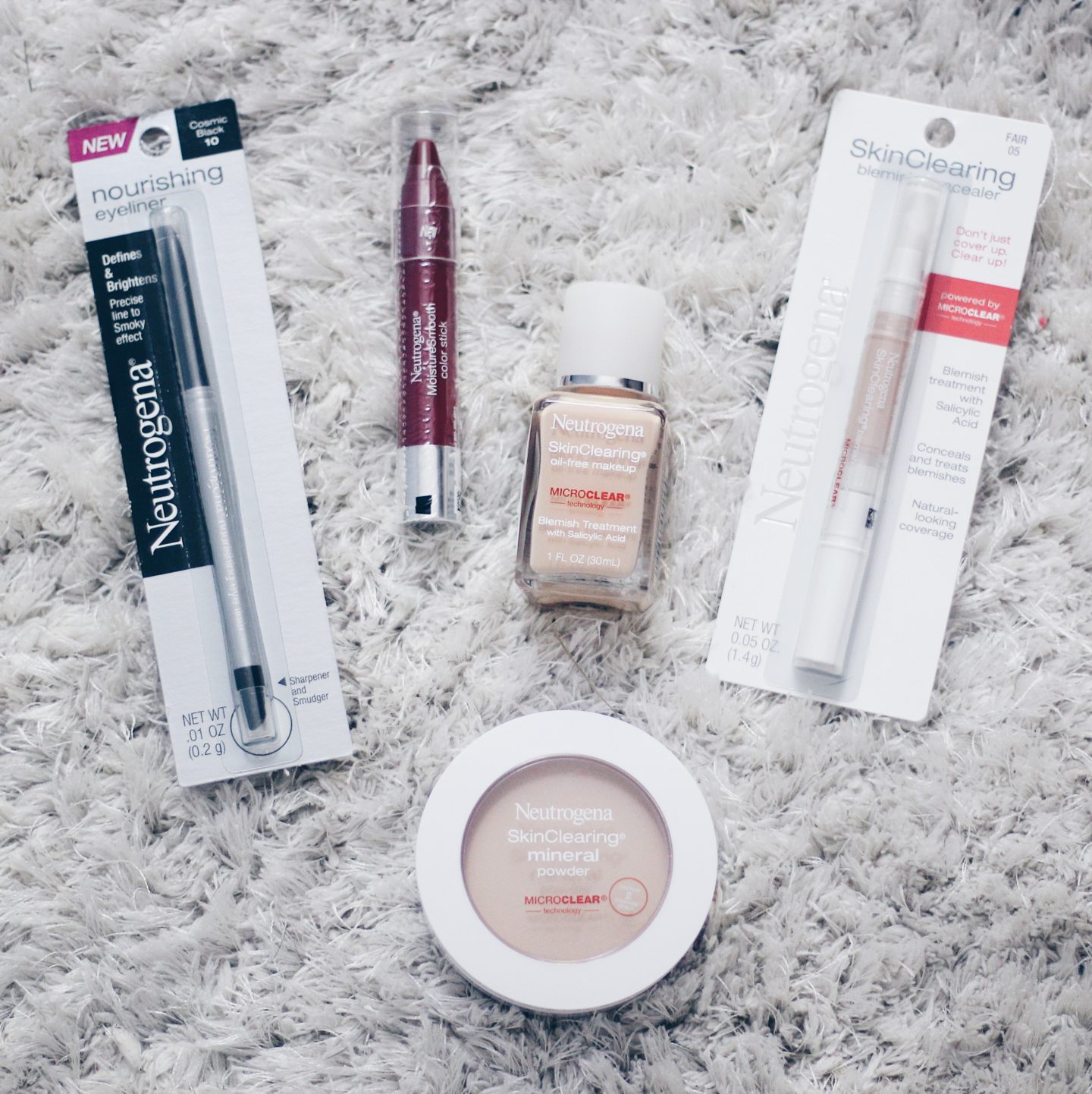 1. Be Prepared
My last job before graduating was working for the media relations department at my college. It was a paid position, and I had to work pretty hard to nail it. In fact, I wasn't hired the first time I interviewed. They decided to go with someone with more experience 😐 However, I got a call the next semester when the position opened up again and, sure enough, they wanted me to come in for another interview. The fact that they both remembered me and made it a point to contact me again the next semester told me a lot about the kind of impression I had left with them, which was clearly pretty positive! Oh, and I got the job this time.
Here's the important part though. This position required me to write stories about recent events around campus. I had to interview lots of professors and students alike as sources. One of the biggest things this job taught me was how to be prepared. And that's one of the main keys to making a good first impression, be prepared. 
That doesn't just go for interviews, either. Meeting up with that cute guy from Tinder? Find out what he's interested in ahead of time, so you actually have things to talk about! Trust me, knowing a bit about the person you're meeting with makes a HUGE difference. Always.
You can thank me later when you avoid all the awkward silences! 😚

2. Smile!
We've all heard of resting B face, right? Even though your natural expression should have nothing to do with how someone perceives you, I always make it a point to smile when I'm meeting someone for the first time. It makes you appear less standoffish and more approachable, which is always a good thing. The goal is to be likable!
3. Be Confident
Though you never ever ever want to appear arrogant of self-absorbed, confidence is a great quality to have in almost any situation in life. I've found this especially important during interviews. You want to leave no doubt in the employer's mind that you ARE the right fit for the job. This is also a good point to remember in other first impression situations though too.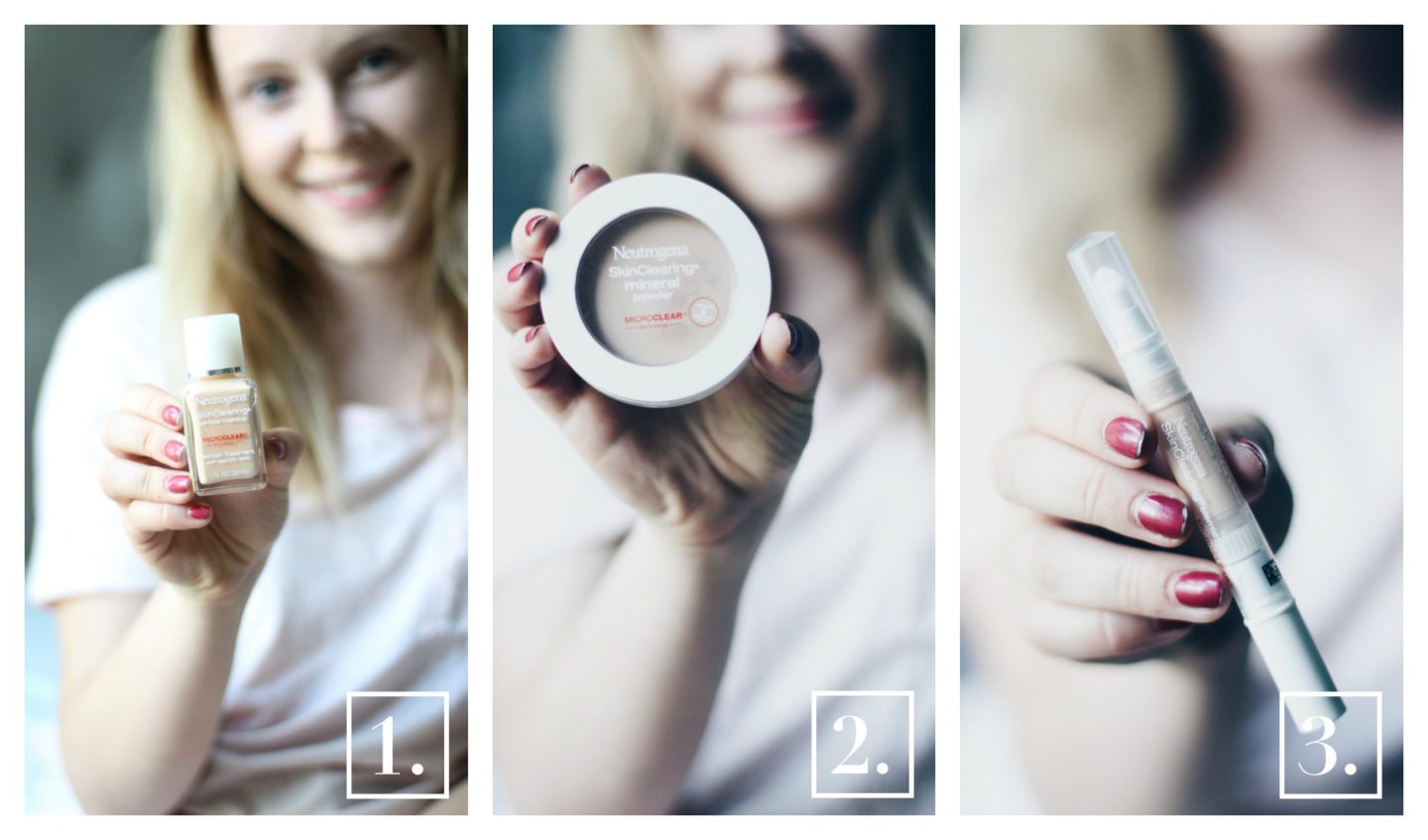 4. Be on Time
Being late to a meeting is…well, unacceptable. Obviously tragedies are a reasonable excuse, but anything else? Nope. Not reasonable at all. Got stuck in traffic? You should have left earlier. Being late is like a slap in the face to whoever you're meeting with. It's essentially saying that your time is more valuable than theirs. Just don't do it! It's always better to be a bit early. You can bring a book or check your emails on your phone while you wait.
5. Be Interested
People like talking about…you guessed it, themselves. Be open to what the person you're meeting with is saying, and be sure to act interested. Ask questions, be engaged. It'd be a shame to lose a job offer or other important opportunity because you didn't seem interested enough.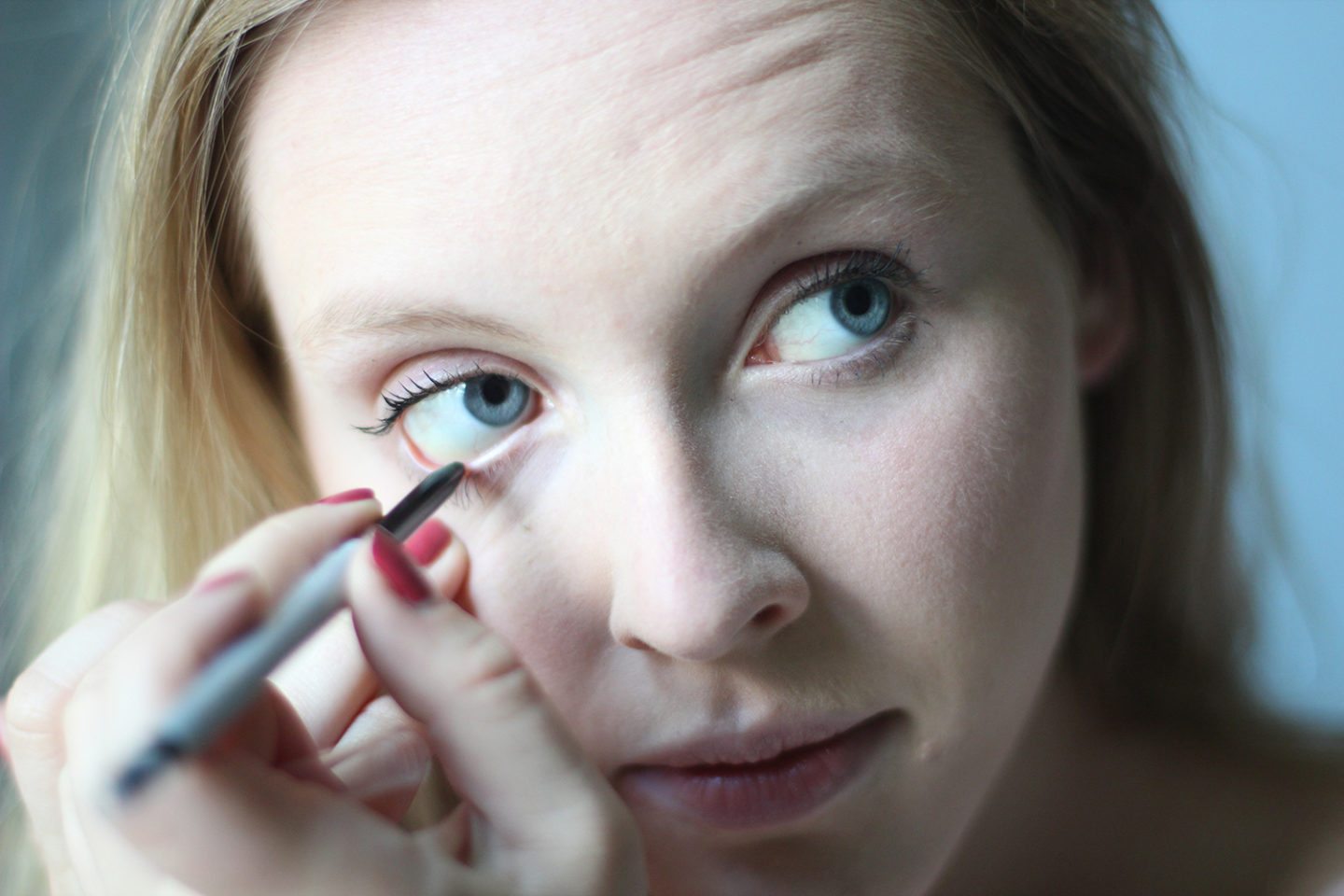 6. Look Your Best
Looking your best is an absolute must in creating a great impression. Not only will you feel more confident, but it will also show whoever you're meeting with that you care. People notice when you put in a bit of extra effort, and they'll appreciate it!
One of my favorite ways to look my best is by putting on makeup. In college, my friends always knew me for my bold lipsticks, which have always been one way of displaying my personality while also emphasizing one of my favorite physical features: my lips.
My makeup routine is actually very simple however, and it doesn't differ too much when I'm having a special meeting. I usually just change up my lipstick and throw on some eyeliner. I'm also feeling much more confident overall now that I started using Neutrogena® SkinClearing® Makeup. And for those of ya who don't know…
Neutrogena SkinClearing Makeup covers up and helps prevent breakouts while you wear it.
Therefore, I'm OBSESSED. I've struggled with acne ever since high school, so having a product like this is so important to me.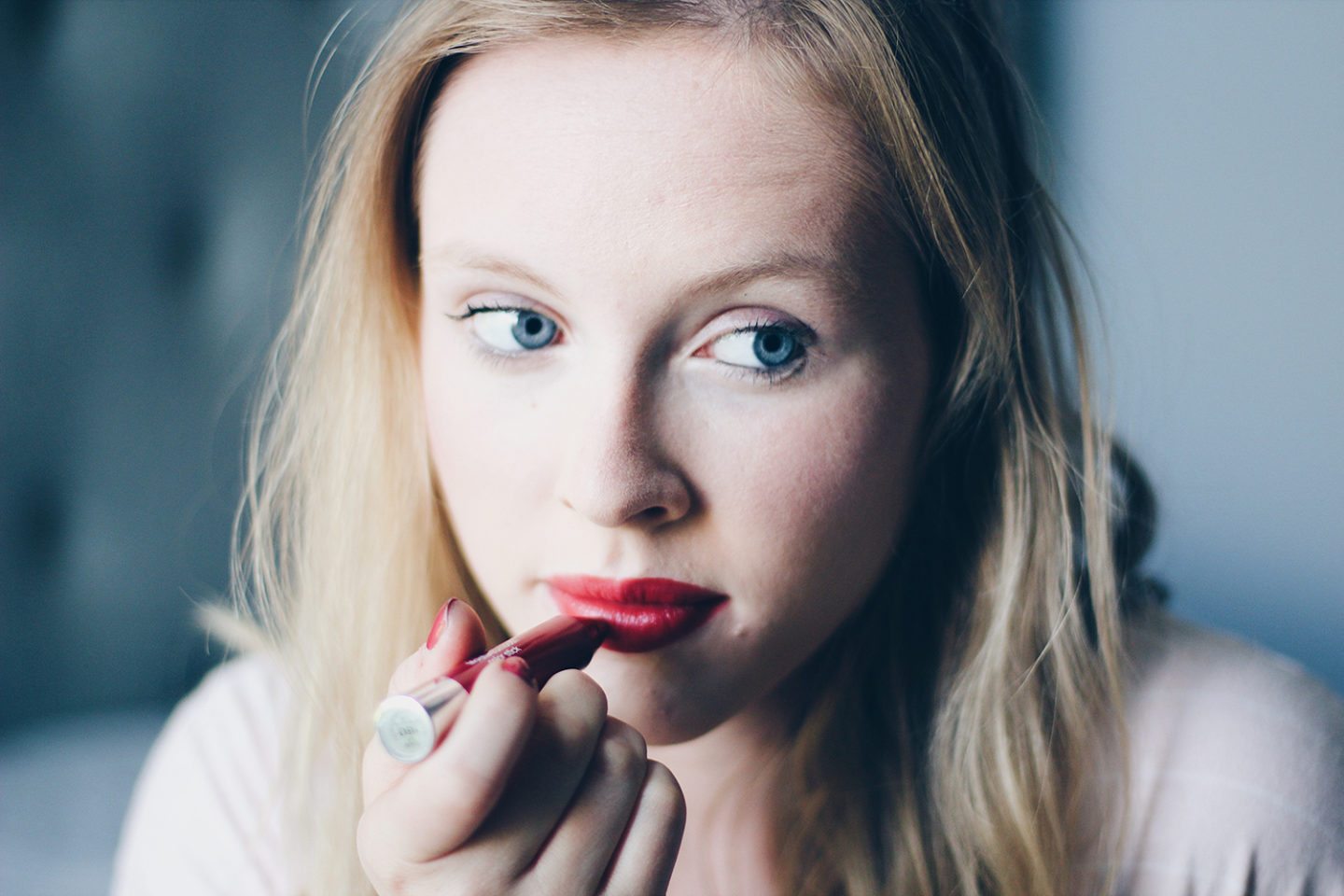 And if you're wondering how it all works (because that was my first thought when I found out about this line, too!)…
Micro-Clear technology boosts the power of salicylic acid by breaking through oil and unclogging pores for fast acne relief. Developed by dermatologists, this oil-free formula controls shine and won't clog pores. UMMM, yes. All for it.
Neutrogena SkinClearing makeup is also formulated for acne-prone skin, and it is the first and only liquid makeup foundation with Micro-Clear technology that not only treats blemishes, but also helps prevent emerging acne breakouts for clearer skin.
Amazing, no? My makeup routine to create the look for the photos in this post was also super simple. All I did was:
Apply Neutrogena® SkinClearing® Liquid Makeup on entire face using a foundation brush
Apply Neutrogena® SkinClearing® Mineral Powder on entire face
Apply Neutrogena® SkinClearing® Blemish Concealer on problem areas
Add a bit of bronzer and cream blush
Finish the look off with my Neutrogena® Nourishing Eyeliner and Neutrogena® Moisturesmooth Colorstick (which is seriously the best thing since sliced bread…it goes on SO smoothly, and it doesn't dry out your lips!)
P.S. I bought all of these products at CVS! So easy and affordable. Plus, there are some great deals going on right now:
+ Get $3.75 off any Neutrogena Cosmetics Face product
+ Get $2.25 off any Neutrogena Cosmetics Lip or Eye Product
7. Be Yourself
Above all, be yourself. Always. People can spot a phony from a mile away. And to me, there's no bigger turnoff than just sensing that someone is being disingenuous towards me. Bye, Felicia.
Always, always, ALWAYS be yourself and good things will come to you.
What do you think is the most important thing in creating a good impression?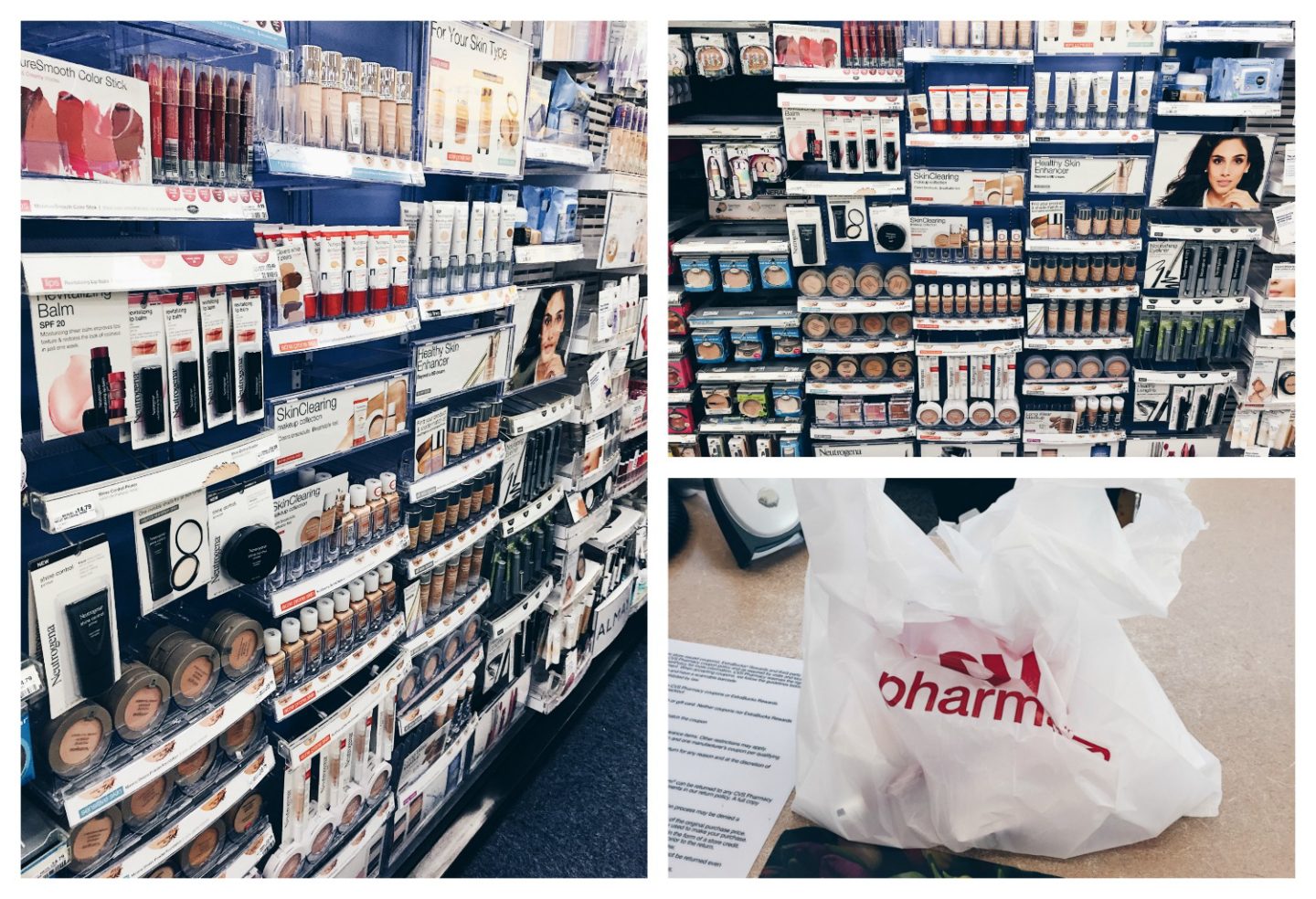 This post is sponsored by NEUTROGENA®. I only recommend products I use personally and believe my followers will also enjoy! Some of the products mentioned were provided by NEUTROGENA® for this review.