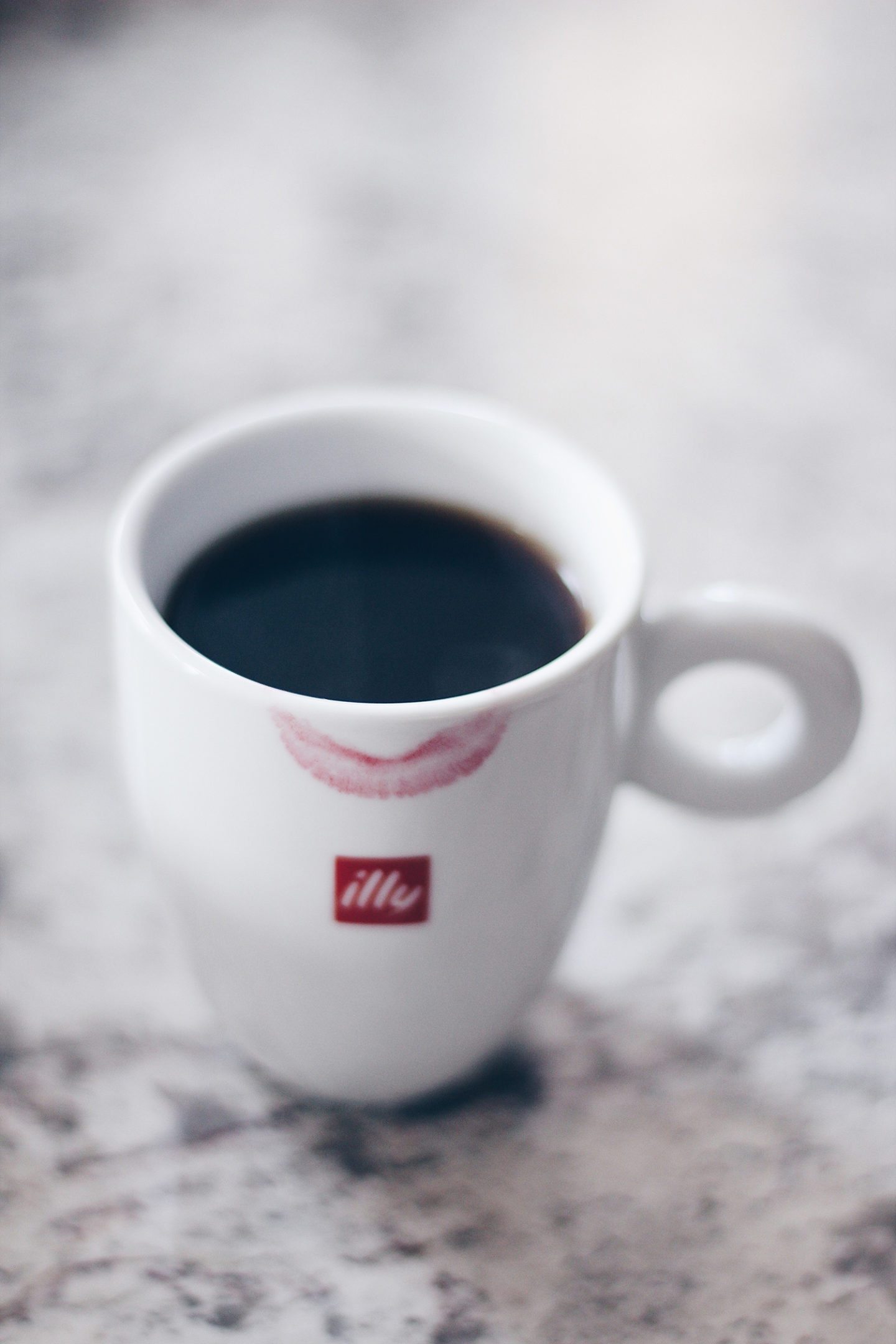 Many of my favorite memories from college involve sitting around the kitchen table at our old apartment. My three roommates and I would congregate here naturally, discussing all sorts of topics. Whether it was about that one group project we just couldn't bear, or bigger topics like life after graduation, the horrors of childbirth, and our stances on plastic surgery, we always had something to talk about.
In addition to our random, both silly and serious convos, I also remember us drinking quite a bit of coffee. Whether it was cold brew or french pressed, at least one of us could always be found with a bit of liquid gold in our mug during these hangout sessions. And once one of us discovered coconut creamer?
It was all over…
That's one of the reasons I was so excited when illy coffee sent me over some of their products to try.
P.S. Grab your own illy products here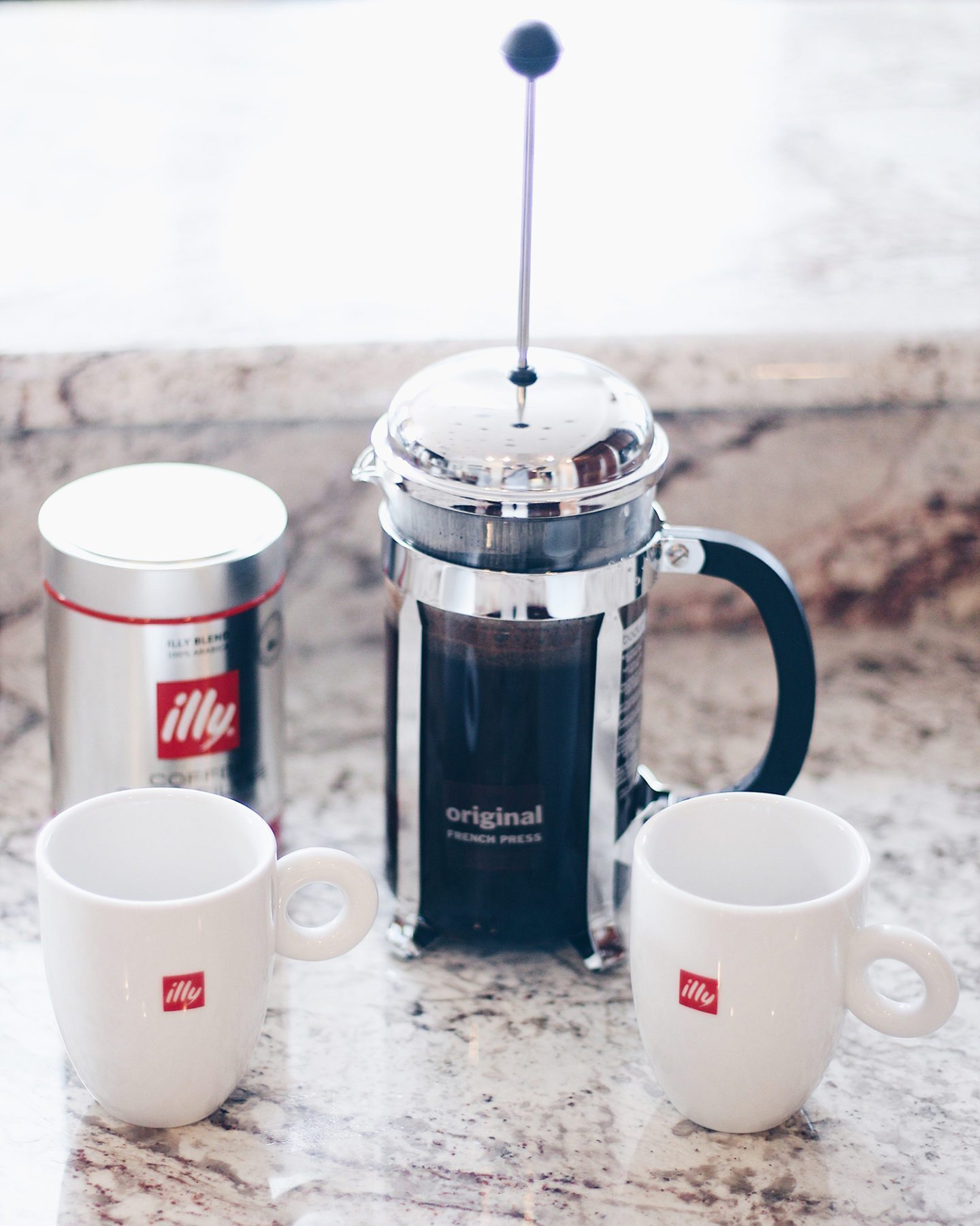 Though I was never a big coffee drinker in high school, my daily cuppa (or two) of joe has become an integral component in my everyday routine. Like I said, the beverage now has sentimental value for me. I've also just grown to love the taste (and caffeine) of course, too 😁
I sometimes have a hard time choosing between cold or hot coffee, but lately I've been using my new french press. And did I mention I'm in love? I haven't had french pressed coffee since college when one of my roommates would make me it using hers, so I'm very happy to be back at it again, haha.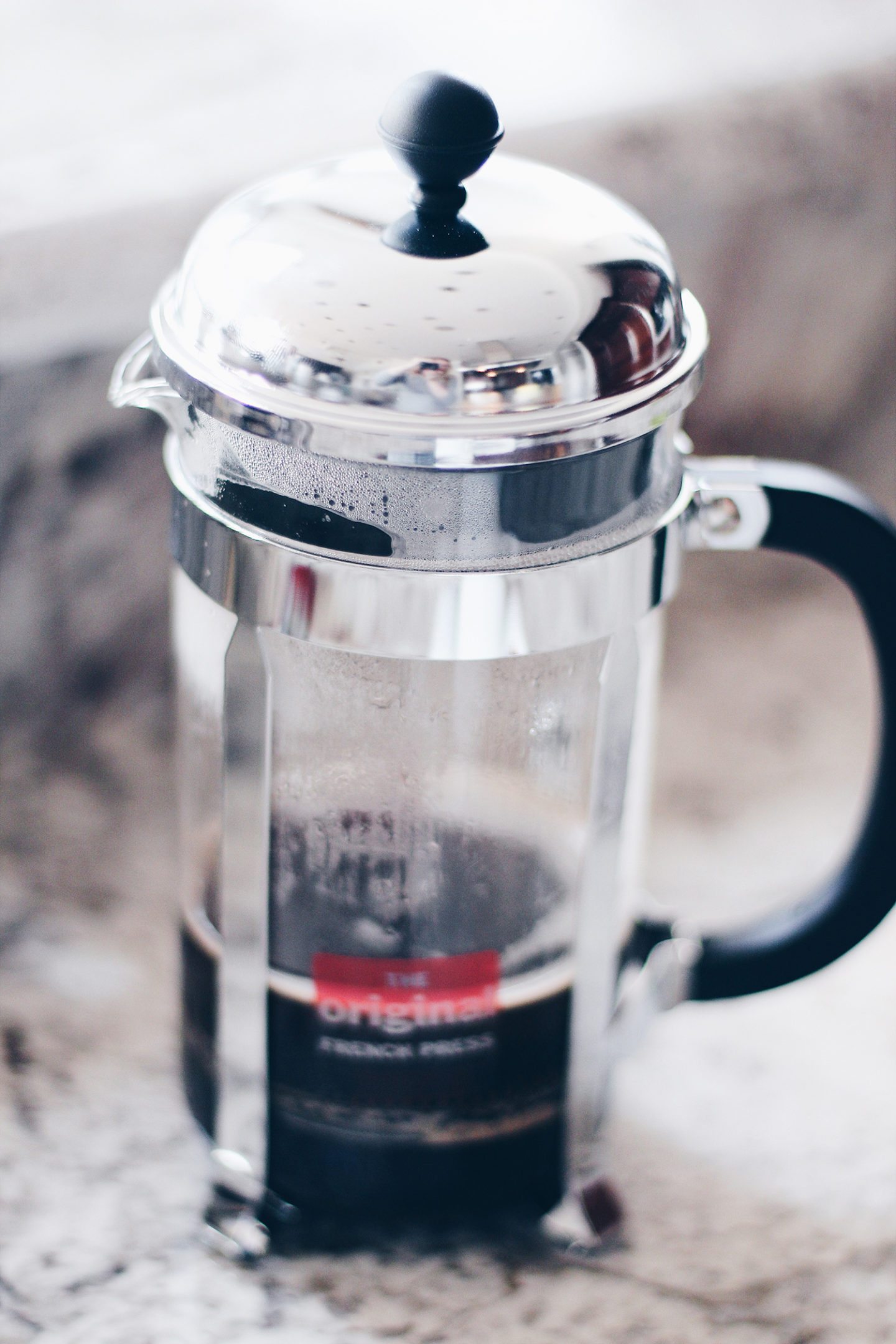 I also introduced my mom to illy coffee recently (or should I say she introduced herself by snagging a cup after I brewed it? 😂), and she's hooked now too. She's much more of a connoisseur when it comes to this caffeinated beverage, so that's saying something.
Honestly, it just tastes fresh. And who doesn't love that?
No one. Exactly.
So basically, just by grabbing my hot cup o' coffee, straight out of my new french press, #illyinspires my perfect morning.
What's YOUR morning routine look like? Are you a coffee drinker too?