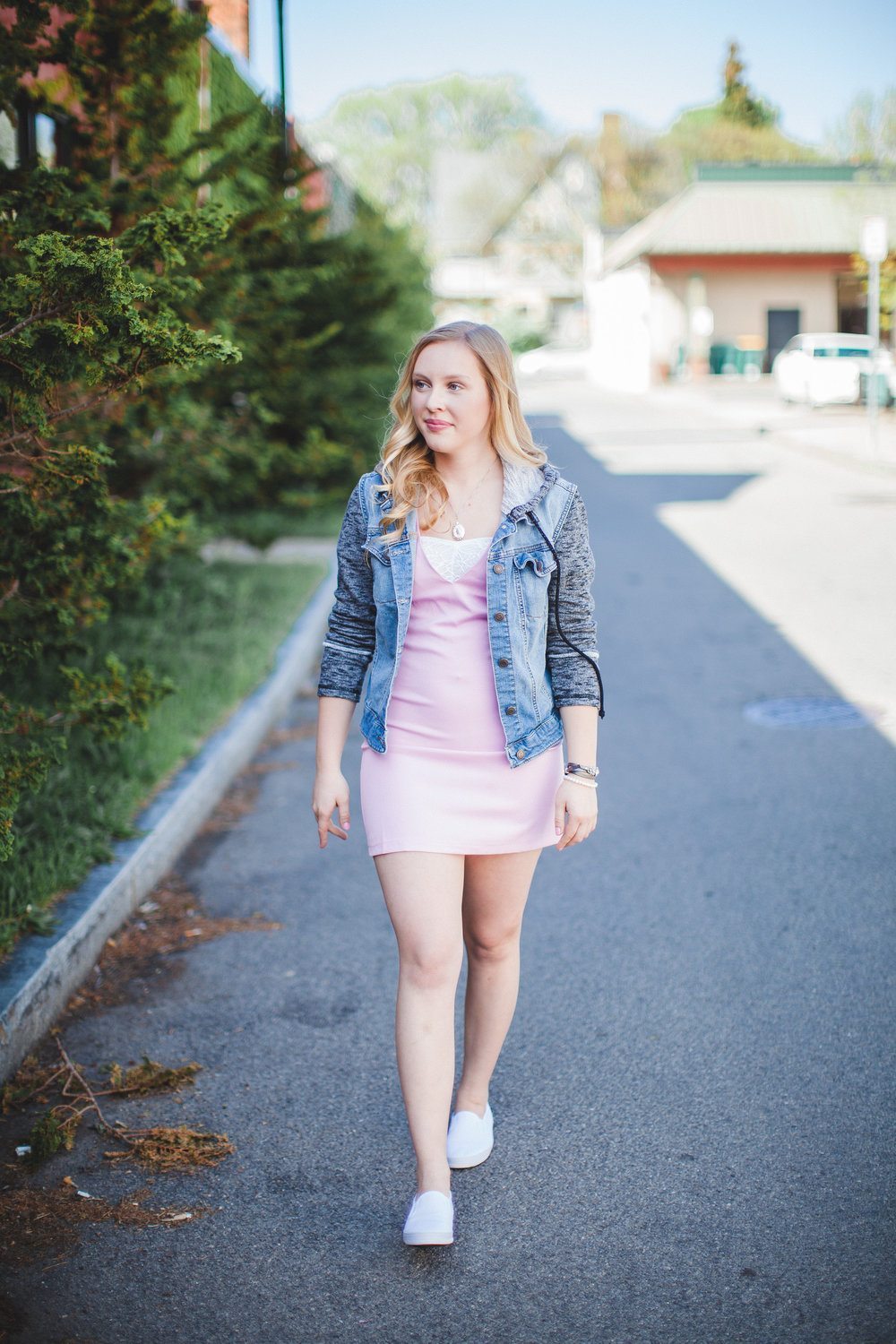 I'm so excited to share another look from Tobi with you guys today! First of all, thank you SO much for the positive feedback from last week's sequined dress post. Your comments were very sweet, and made my day (many were on Insta, btw).
This week, I'm sharing my second collab with Tobi in this "Sweet Intentions Sheath Dress". When I was picking out clothes to receive from the company, I fell in love with this dress pretty quickly. The color is gorgeous, and I'm obsessed with the deep v-neck. It's cute, right?
Anyways, what I wanted to focus on with this style is mastering the dressy casual look. When I first saw the dress, I assumed that the look I'd create would be anything but casual. Funny enough though, I couldn't resist grabbing a jean jacket and white sneakers. I love contrast.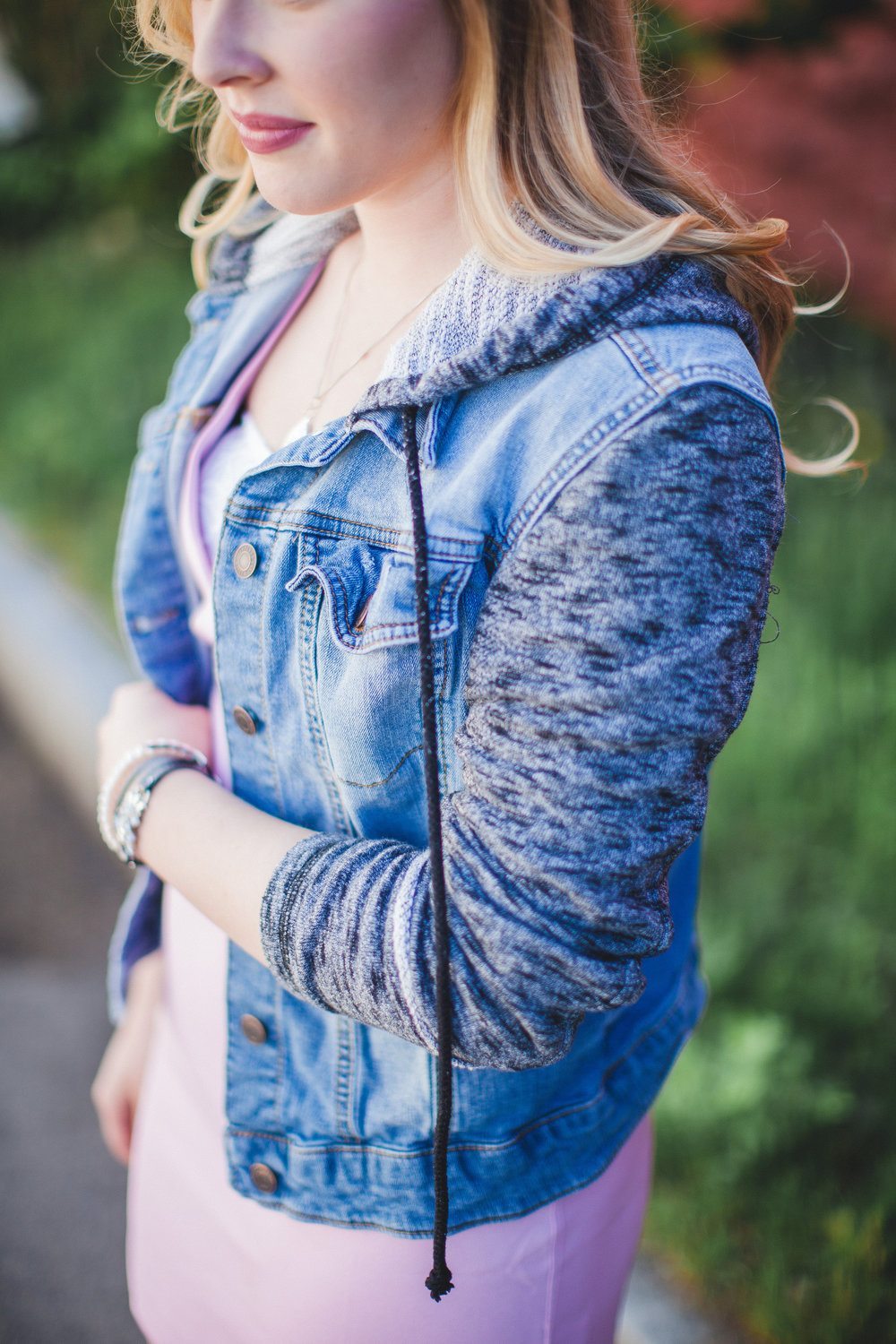 Actually, I love the unexpected (at least when it comes to fashion!). It's fun to surprise people with how you style an item, and it helps you to develop your own unique and signature look. Mixing dressy and casual pieces is one of my favorite ways to create a contrasting, unexpected look, so I thought I'd give a few tips on how to totally rock it:
1. Bring in multiple dressy/casual elements
One of the most important parts of creating an authentic dressy casual look is bringing in elements of both styles. For example, I didn't style a formal look and simply throw a jean jacket on top! Instead, I took dressy elements, such as the dress and jewelry, and paired it with multiple casual pieces such as the jean jacket and white sneakers. Balance is key!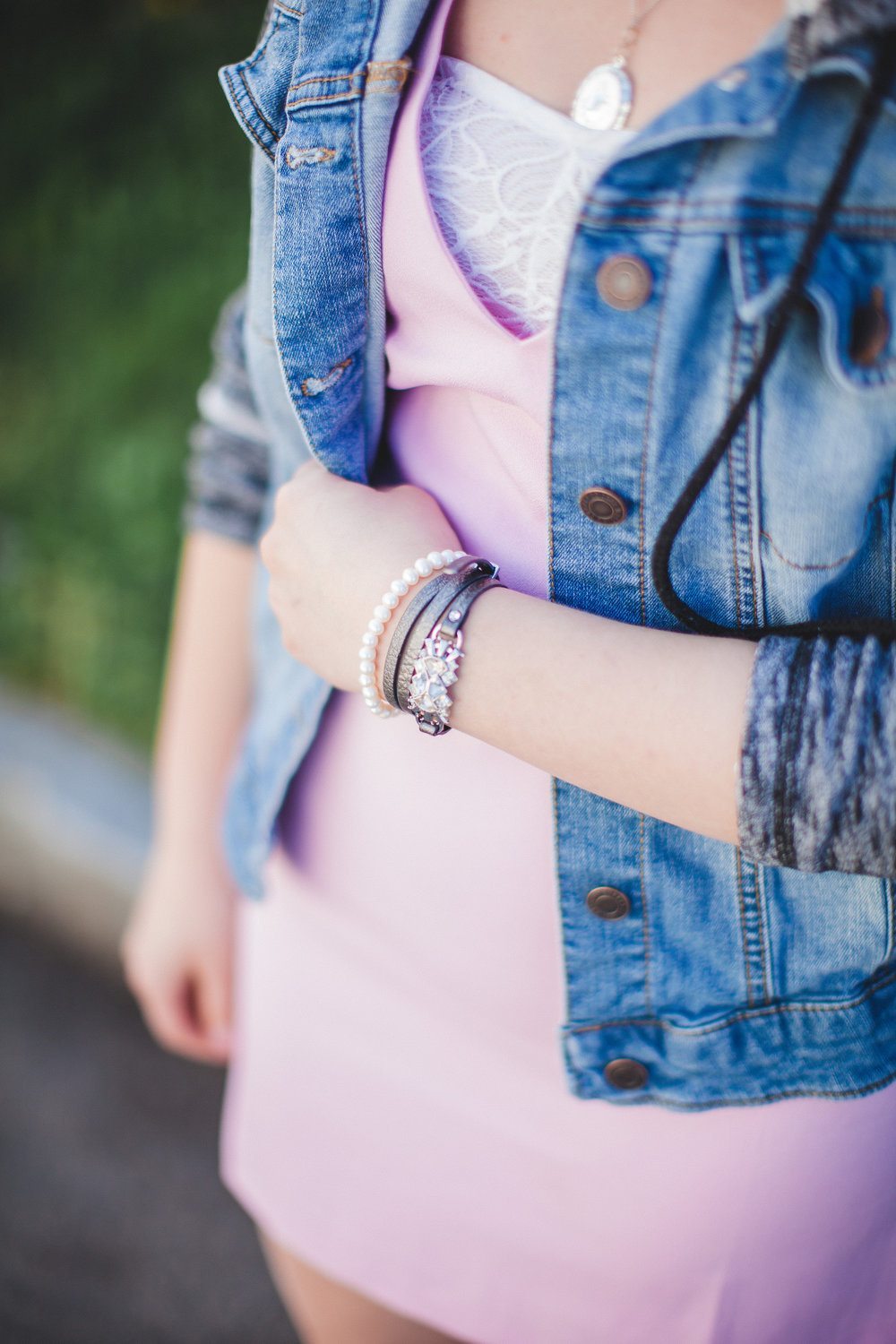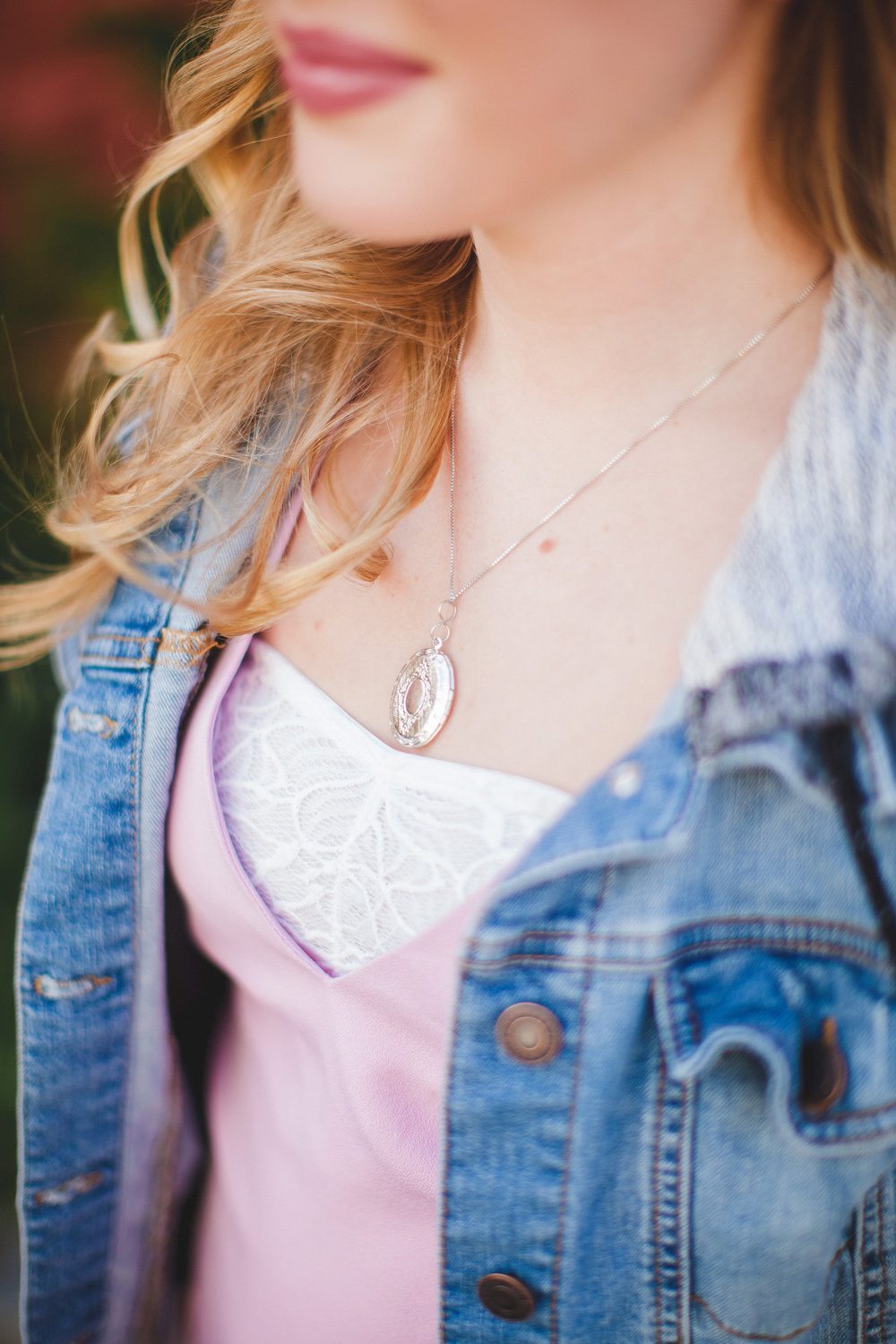 2. Play with texture
Textures can be a lot of fun to play with when you're styling a look. I opted for a jean jacket with this dress, but there's so many different directions you could go in. For example, if I were wearing a more casual dress, I definitely would have pulled in a leather jacket to spice it up. Don't be afraid to try on lots of different accessories until you find just the right fit. I almost never leave the house in the first outfit I try on!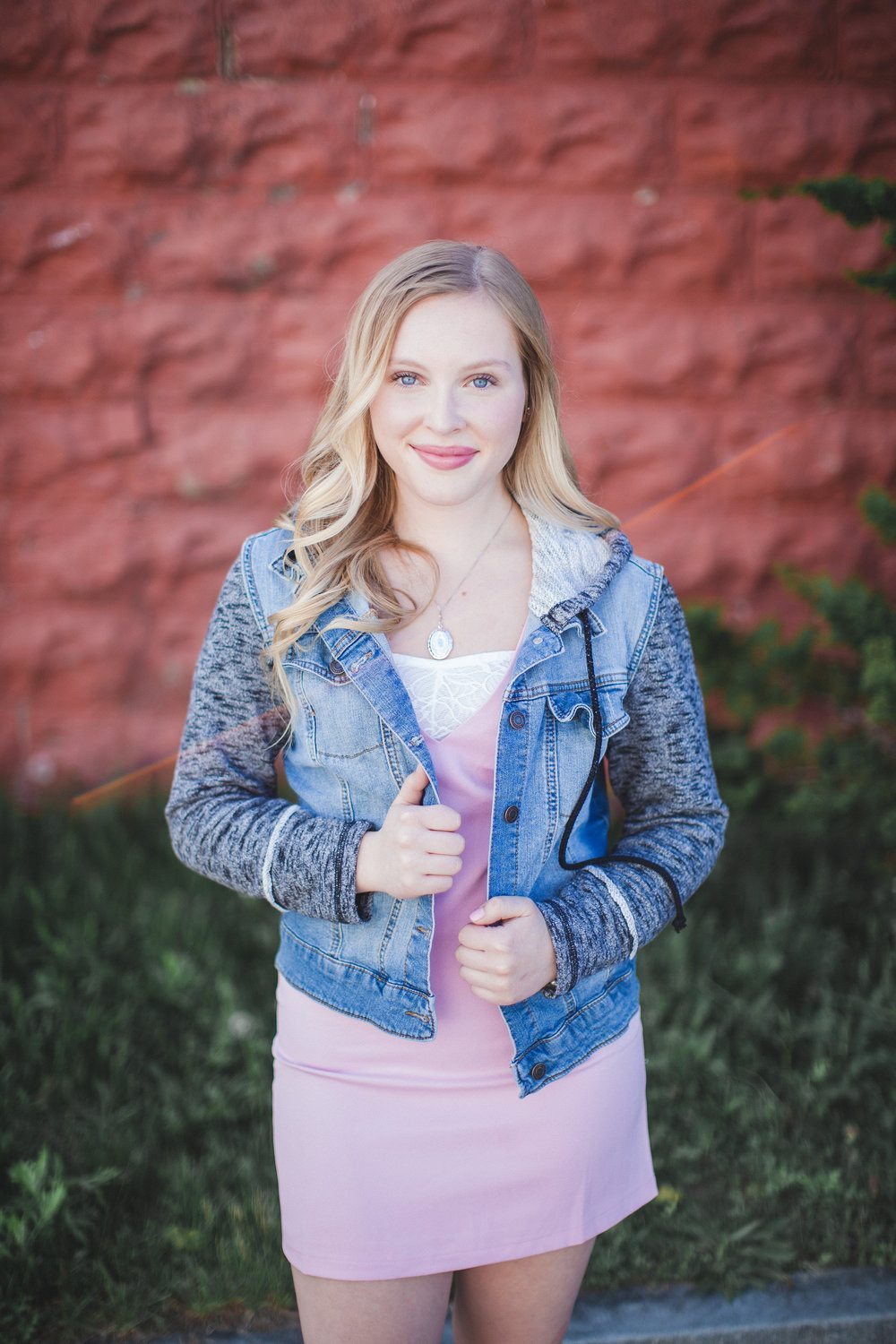 3. Mind Your Hair and Makeup
Don't forget that your hair and makeup can play a big role in how dressy/casual a look is. Curls generally tend to look dressier (unless they're big and beachy), and straightened hair can sometimes help make a look more casual. Your makeup is also an important component in balancing dressy v. casual, so pick lighter colors if you're keeping if fun and playful and darker colors if you need another dressy element to the look!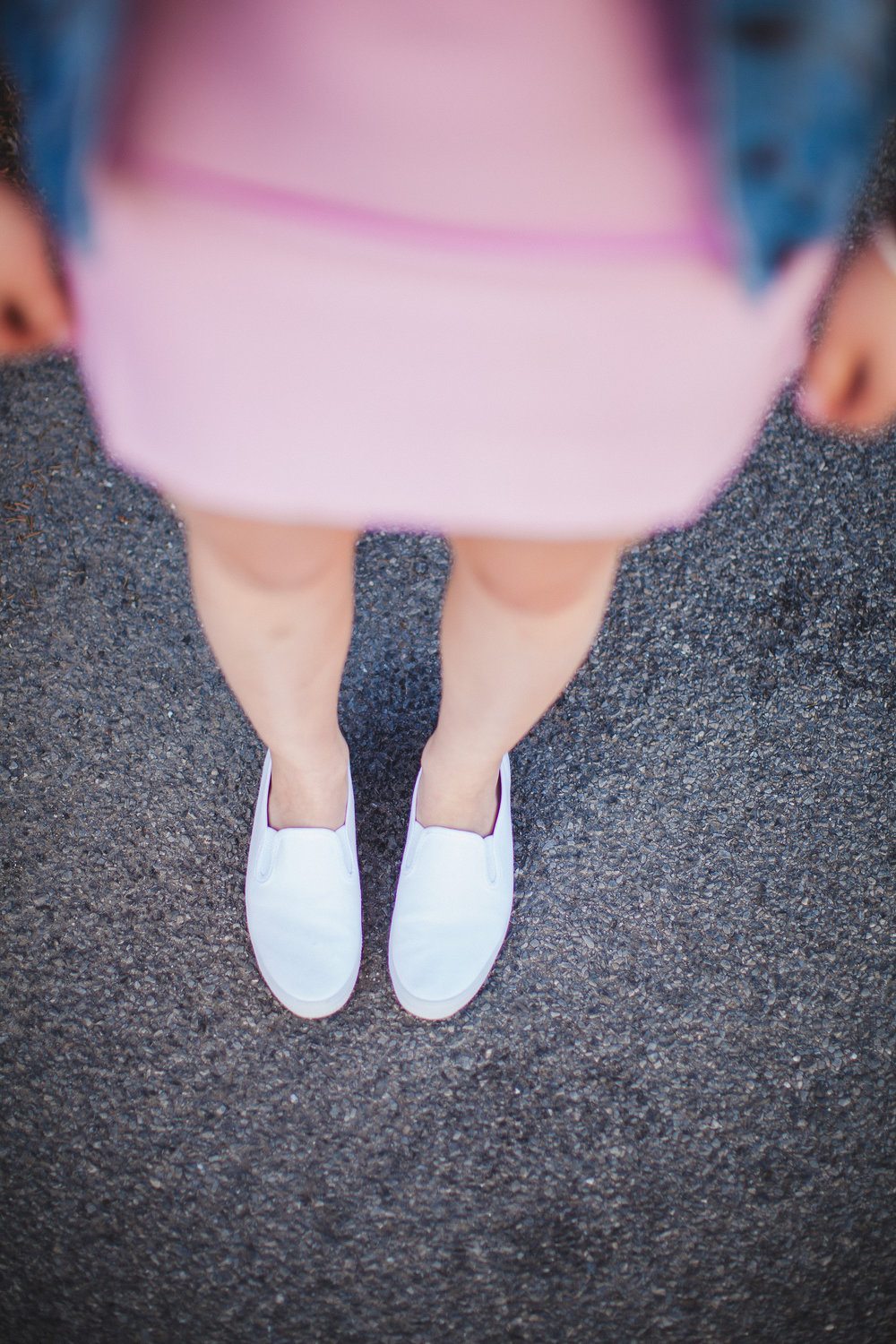 Do you ever mix dressy and casual pieces? Is it something you have to think about or does it just come naturally? Let me know!
Also, here's a few more ways you can shop Tobi (new customers get 50% off their first purchase!):
Black Dresses, Hoodies, Bracelets
Have a great week!
xx,
Holly