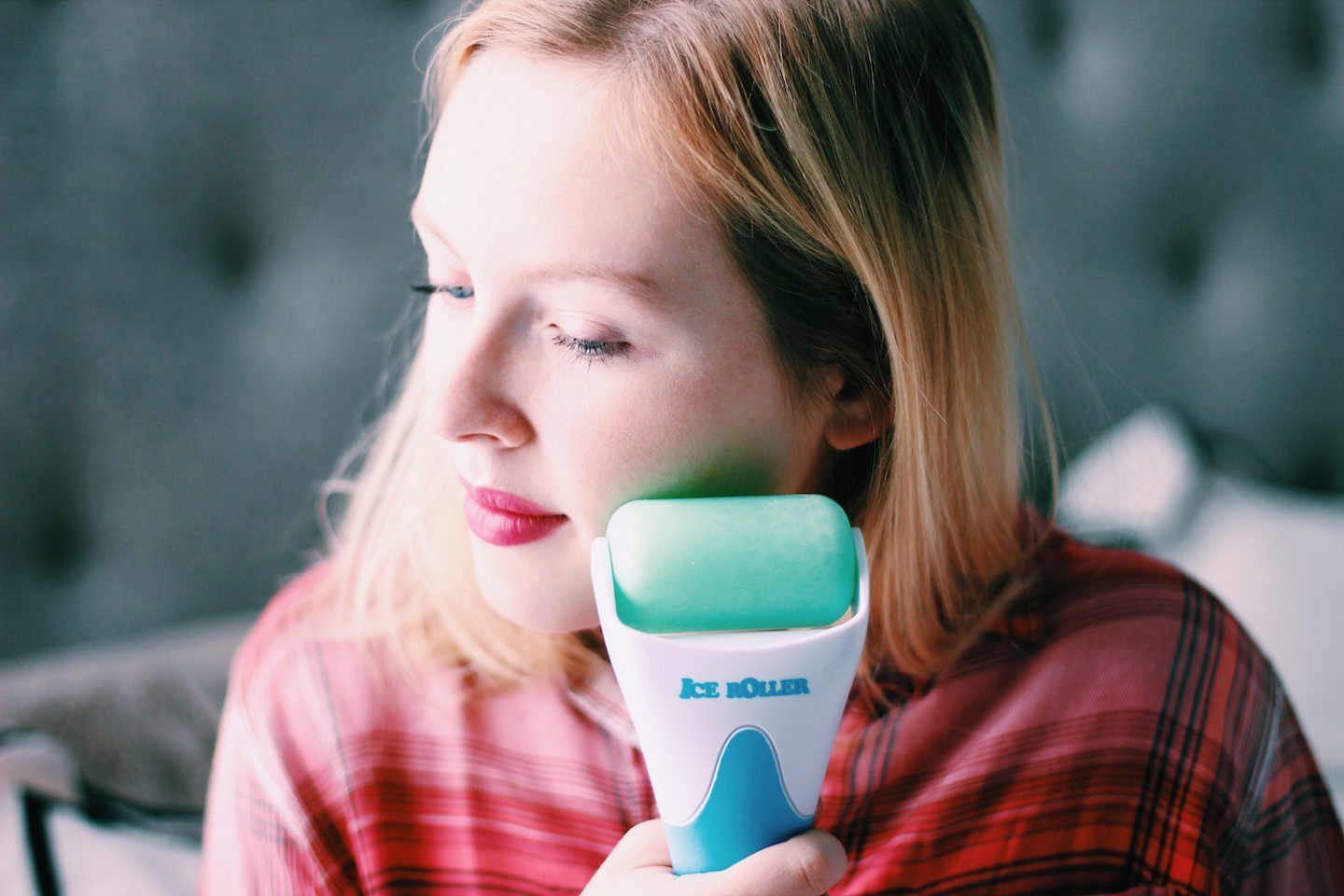 Okay friends…so like I mentioned in my 2017 Review, 2018 is going to be the year where we're going to get big on beauty around here. Over 87% of you guys said that you'd like to see more beauty tips in my recent reader survey, so I really want to bring you more of this type of content in the new year. Not to mention, I'm a total beauty and skincare junkie. Now that I know that this is something ya'll are interested in, there's LOTS to discuss!
Today though, I'm so freakin' excited to share one of my favorite new discoveries. It's a complete game changer when it comes to skincare, ladies. And what is this holy grail of Amazon beauty products I'm referencing?
The ice roller.
I've really been focused on my skin lately, which is how I stumbled upon this gem in the first place. As they say, prevention is key, and I'm making it a goal of mine in 2018 to learn more about skincare and how to take care of issues before they even arise. And dare I say ice rolling may be my absolute favorite way to do this?
Basically, it's the cure for…well, everything (skincare related, that is). Feeling bloated from too much pizza last night? Ice roll. Allergies got your eyes practically puffed shut? Ice roll. Have a massive planet-sized pimple killing your vibe? Ice roll.
It's just that good.
Let's chat more though about why ice rolling is so beneficial (as if the above statement shouldn't have convinced you already…).
First of all, top skincare experts and celebrities alike have sworn by ice cubes for years. According to Vogue, "They function as a natural makeup primer and have the capability to take cheekbones to new heights…They also act as spot-on treatments for breakouts [and] can help increase blood circulation, minimize pores, and soothe inflammation for clear, radiant skin."
Guys, Kate Moss has even been known to "submerge her face in a sink of icy water to counteract morning-after puffiness" (Vogue). And TBH, if Kate Moss is doing it, I'm definitely down.
And did I mention that this beauty trick is both affordable and insanely easy to add into your existing skincare routine?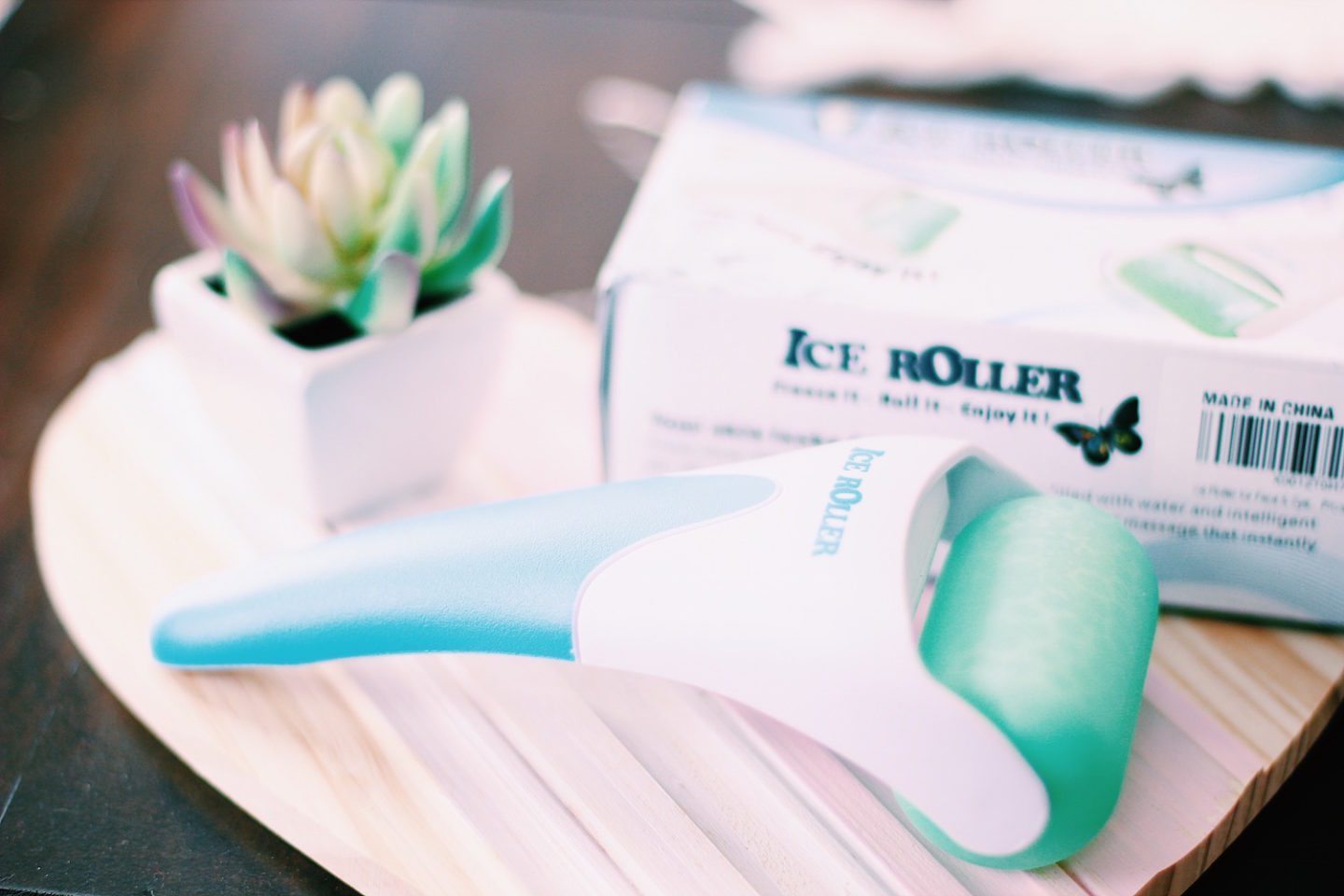 My preference is to ice roll twice a day:
Morning Ice Rolling
One of the first things I do when I wake up in the morning is grab my ice roller. It's stored in the freezer (duh), so I get it from there and literally just roll it all over my face after I've used my morning cleanser. You can also use it on your neck and chest, too. Here are a few of the main benefits of ice rolling in the morning:
Reduces puffy eyes
Lightens dark under eye circles
Increases blood flow, leading to more visible glow
Natural makeup primer
Soothes any angry pimples
Aids in lymphatic drainage

Evening Ice Rolling
Okay, call me a psycho but I like to ice roll in the evening as well. Here's why:
Increases blood flow
Soothes angry pimples
Aids in lymphatic drainage
Capillaries restrict and creates a pulling effect that helps ingredients penetrate deeper (i.e. good for after putting on nighttime serums & creams)
Soothing, eliminates end of the day tension
So what do you think of the ice roller guys? Do you have one/would you try it? I'm totally obsessed, but I want to know your thoughts!