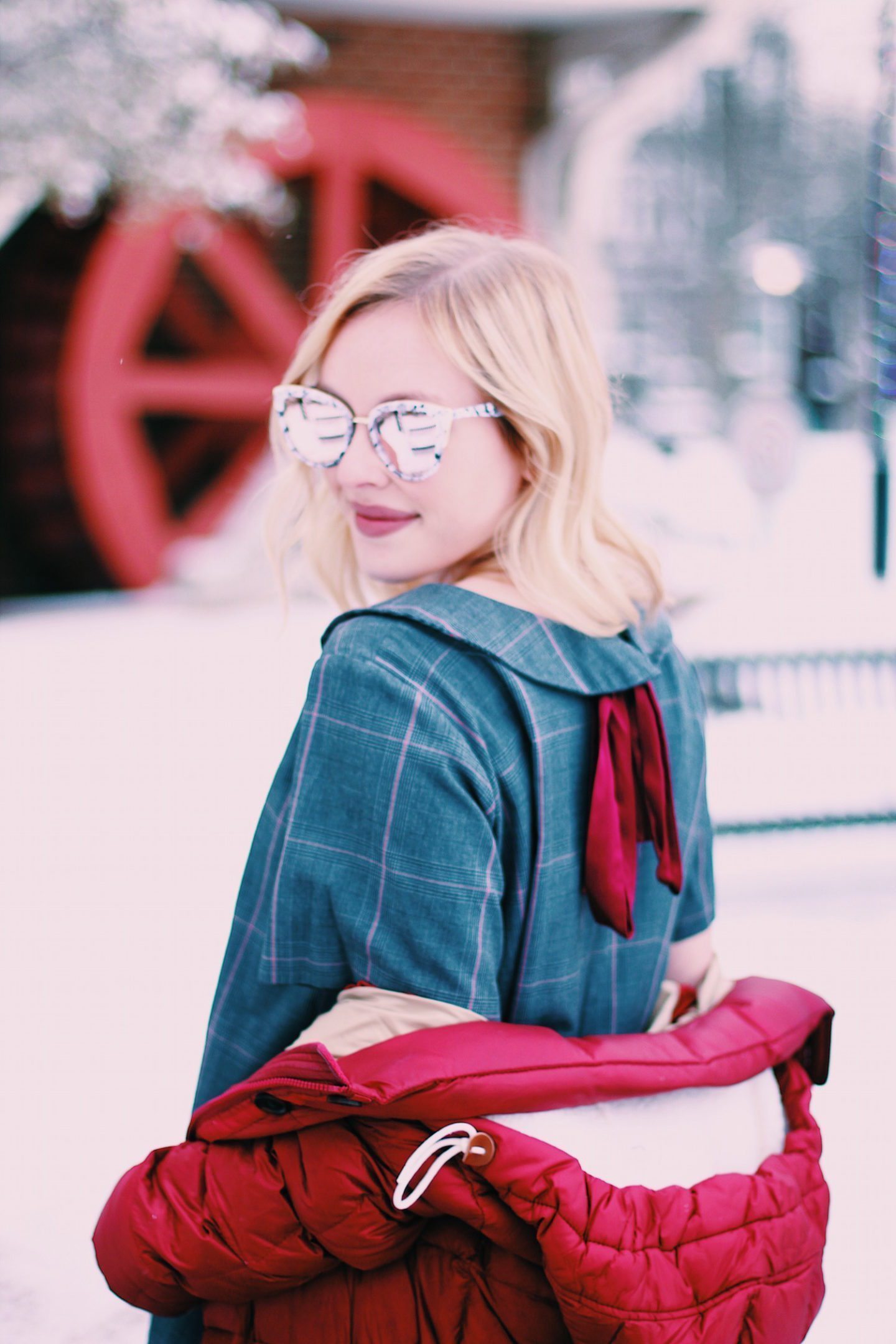 Hold the phone. We are less than TWO WEEKS away from a brand spankin' new year! 2018 is coming hard and fast people — can you believe it? Personally, I'm more than happy to close this chapter. I've got some exciting plans in place for the new year, and I really can't wait to start fresh.
That being said, I'm certainly not going into 2018 blind. The wheels are turning over here, and I'm plugging away to make sure that this next year is my most successful and exciting yet. Today I thought I'd share a few of the ways I'm preparing for 2018, which I hope will give you a boost of motivation if ya need it!
Today's post is also super important, because I'm rolling out my 2017 Reader Survey. Not only is this annual survey immensely helpful to me in planning amazing content for you guys in 2018, but there's also a $50 Sephora gift card at stake! Make sure you head on over to the survey (I'll put a reminder at the end of this post, too) and enter. It'll take just a few minutes, and you'll have my heart forever!
Now let's talk about 2018 and how I'm preppin' (and you can too!)…
I'm Strategizing for My Business
You may or may not have noticed, but there have been some changes around here lately. For one, I've adopted a (mostly) consistent schedule of publishing new blog posts on Mondays, Wednesdays, and Fridays (at 9:00 a.m., to be specific). When I was in college, I had a hard time committing to this with all of the other activities I was already involved with, but now my blog and brand is coming to the forefront (even more so in the new year!).
There have been some other changes in recent months, like focusing more on fashion and beauty related content, and really honing in on a photography style. These are all very intentional changes I have been making in an effort to improve this space for you all. I'm continuing to push for an even better platform, and I have lots of fun ideas up my sleeve for 2018 to take this brand to the next level. To give you an idea of what some of those ideas include…I'm planning more travel related content, more Youtube videos and Insta stories, and I'll also be revamping the newsletter. And did I mention that's just the tip of the iceberg?
Yep, you can expect lots of fun changes in 2018! And don't forget, if you want to be a part of it (and also be entered to win $50 to Sephora), make sure you take this quick survey here.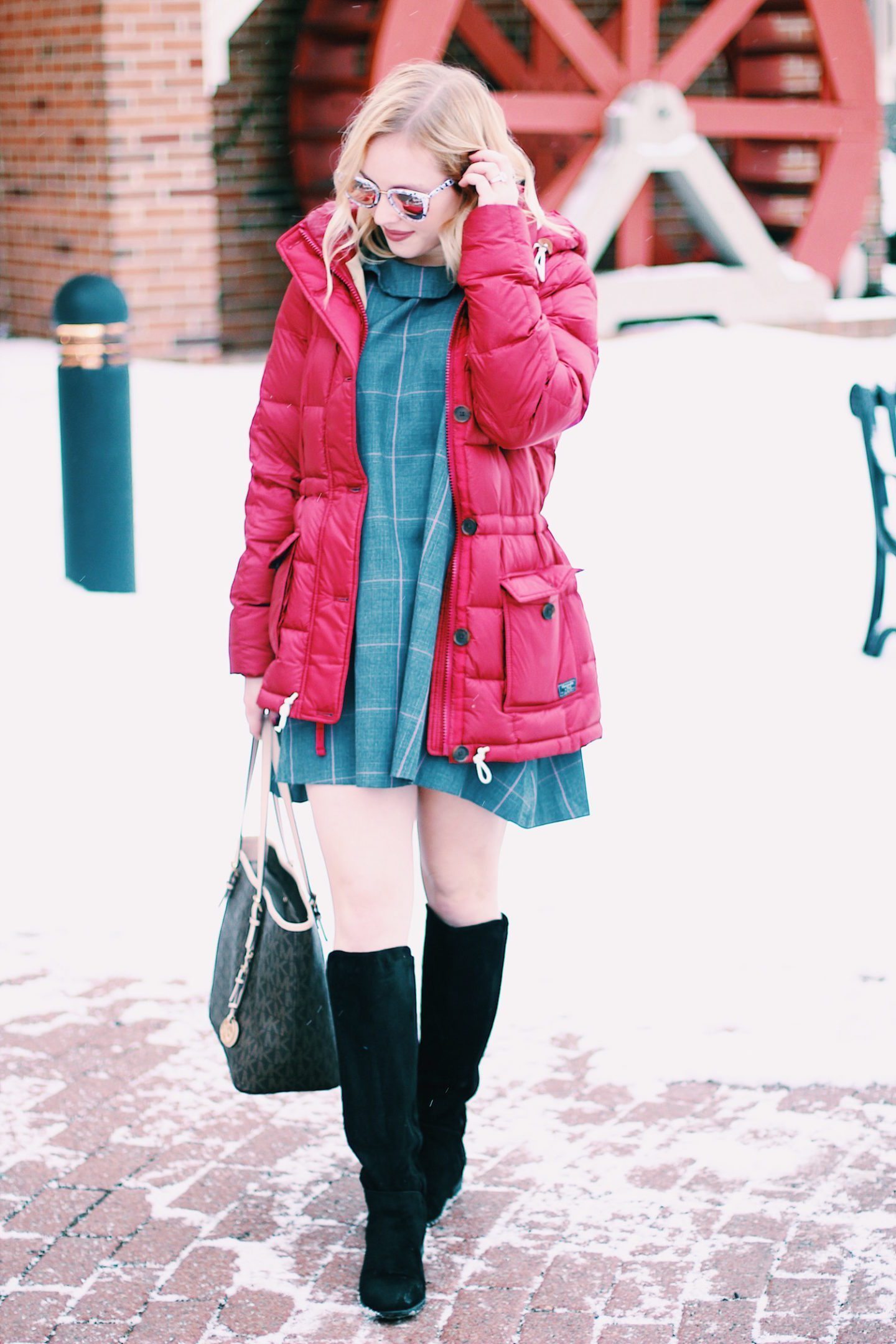 I'm Starting a Healthier Lifestyle
Ahh, the classic New Year's resolution. A healthier lifestyle. Well, I'm starting this one early while the holidays are in full swing. There's not anything special about the start of a new year if you think about it, so why not just get started now? Most people are waiting until the holidays are over, but there will always be an excuse. I'm focusing on eating more fresh/healthy foods and doing my Blogilates workouts every night, right now. No excuses and no procrastinating.
I'm Booking Trips
Like I mentioned above, one of my goals for 2018 is to expand the travel section of this site. That's why I'm starting to book trips for the new year now. I already have several planned, and I've got lots of ideas for more! Regardless of whether traveling is a part of your job or not, I think it's a great idea to start planning out any trips you want to go on now. Obviously this makes sense from a blogger standpoint since it can take time to secure relationships with hotels and brands, but it's also all too easy to put off making plans and end up not doing anything. The start of a new year is a great time to sit down and figure some ish out.
I'm Shopping (Shocker, I Know)
In anticipation for 2018, I'm of course stocking up on some new clothing items. This is *of course* purely business related though, since I'm planning on sharing all the deets on the blog & Insta 😉
Also guys, what do you think of this look? I'm so in love with this plaid dress from Viva Aviva, and also this red down-filled puffer coat from Abercrombie is one of my current (super festive) faves! Really having a red moment lately, and I'm not at all sorry about it…
So tell me, how are you preparing for the 2018? Are you? What are you looking forward to? 
Shop the Post: