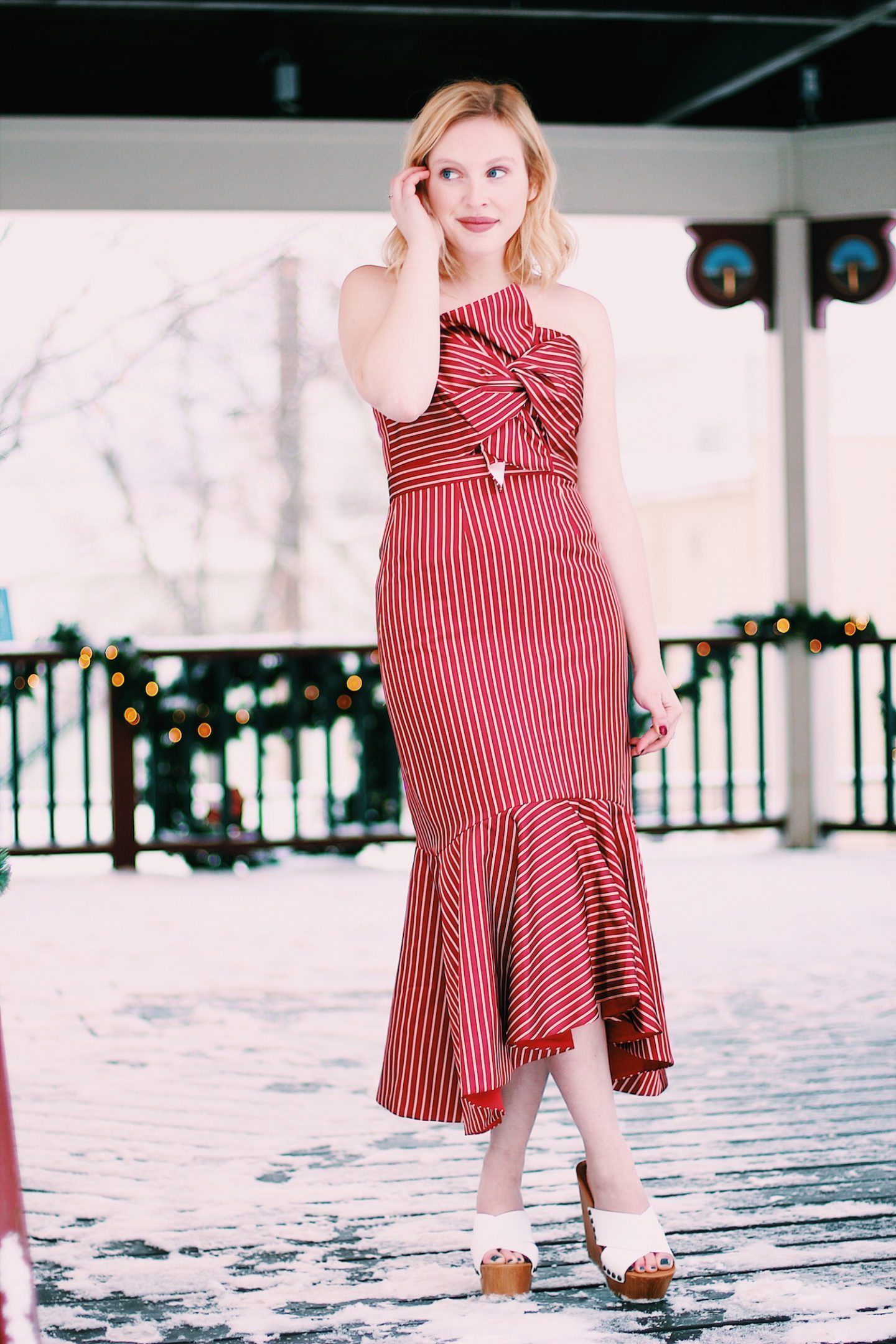 In all honesty, my family has never been one to really dress up for the holidays. We're more of the lounge around in your PJ's type, and change into an oversized sweater and leggings when it comes time to celebrate Christmas dinner at my aunt's house. That's why I was excited to try something a little different this year.
As soon as I stumbled upon this red and white Amur dress, I was immediately smitten. I truly love everything about it. The colors remind me of a candy cane (so much so that I labeled this post on my editorial calendar as "Candy Cane Dress Post"), and yet it's still sophisticated and sexy.
I do have to admit however that I was a little nervous to try this dress on, since I'm not usually into strapless numbers. I feel like it hugs you all the right places though, ya know? I'd say that if you're looking for a figure flattering holiday dress, this is it girl.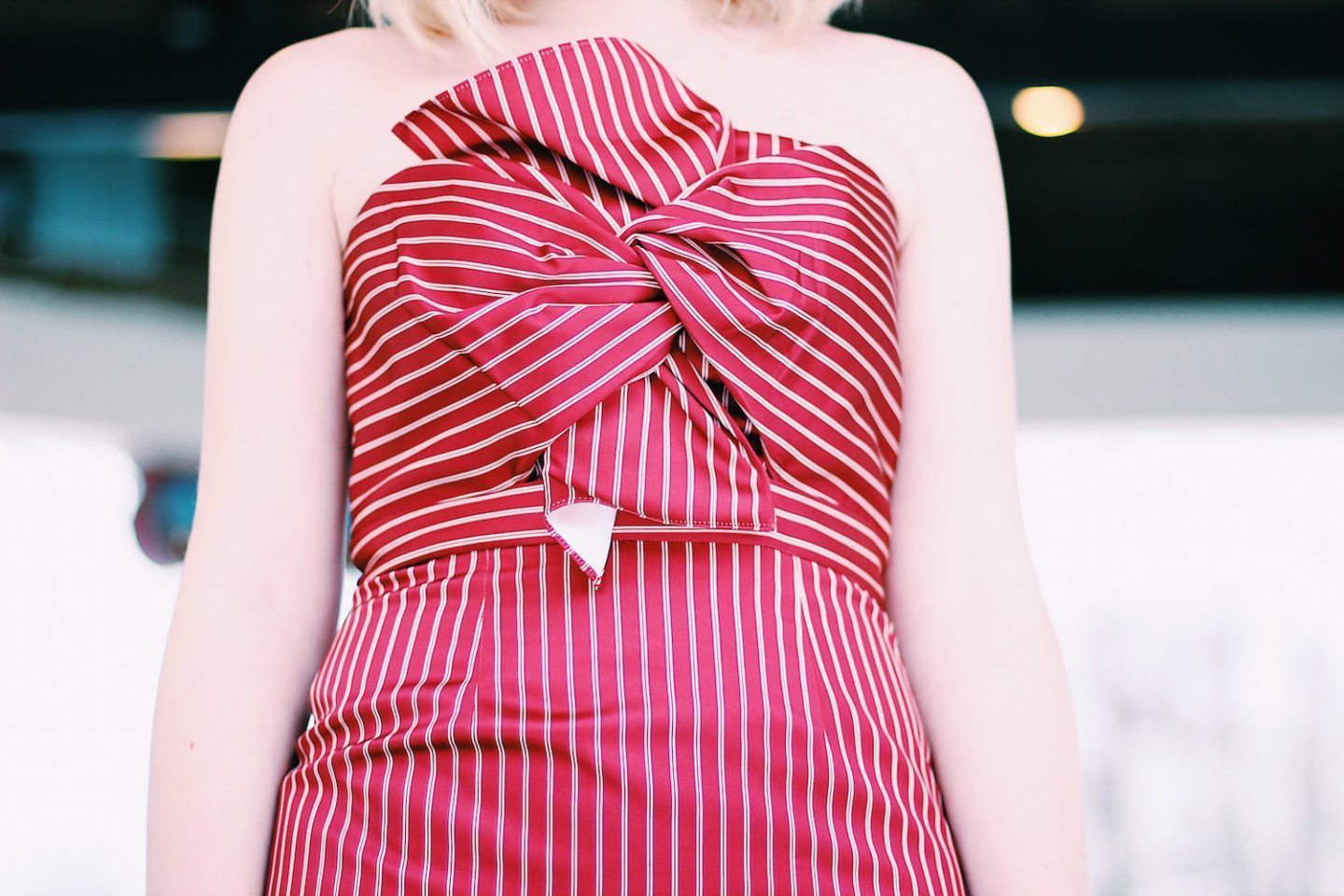 Though I'm not actually wearing this dress on Christmas, R. and I did have a blast shooting it (orrrrr, at least I did 😏). We definitely got some confused looks from passerby, but I'd say it was worth it to get to play around in this beautiful gown for a bit.
Also, I totally want to start throwing a formal holiday party now so that I actually have somewhere to wear these kinds of dresses next year. Am I the only one that plans events around the clothing I'm hoping to wear, haha?
Anyways, I want to know how you all are celebrating the holidays! I still haven't finished up my Christmas shopping (ugh), so this week's going to be a bit wild. I've always been a last minute kind of gal (which explains why I'm writing this post at 10:30 p.m., the night before it's supposed to go live on the blog…). I'm absolutely someone who works well on a deadline though. I actually find it difficult to be creative otherwise. My best ideas come to me at the last minute!
And how about New Year's? Are you excited? If ya'll read this post on the cutest winter sweater under $15, you know why I am.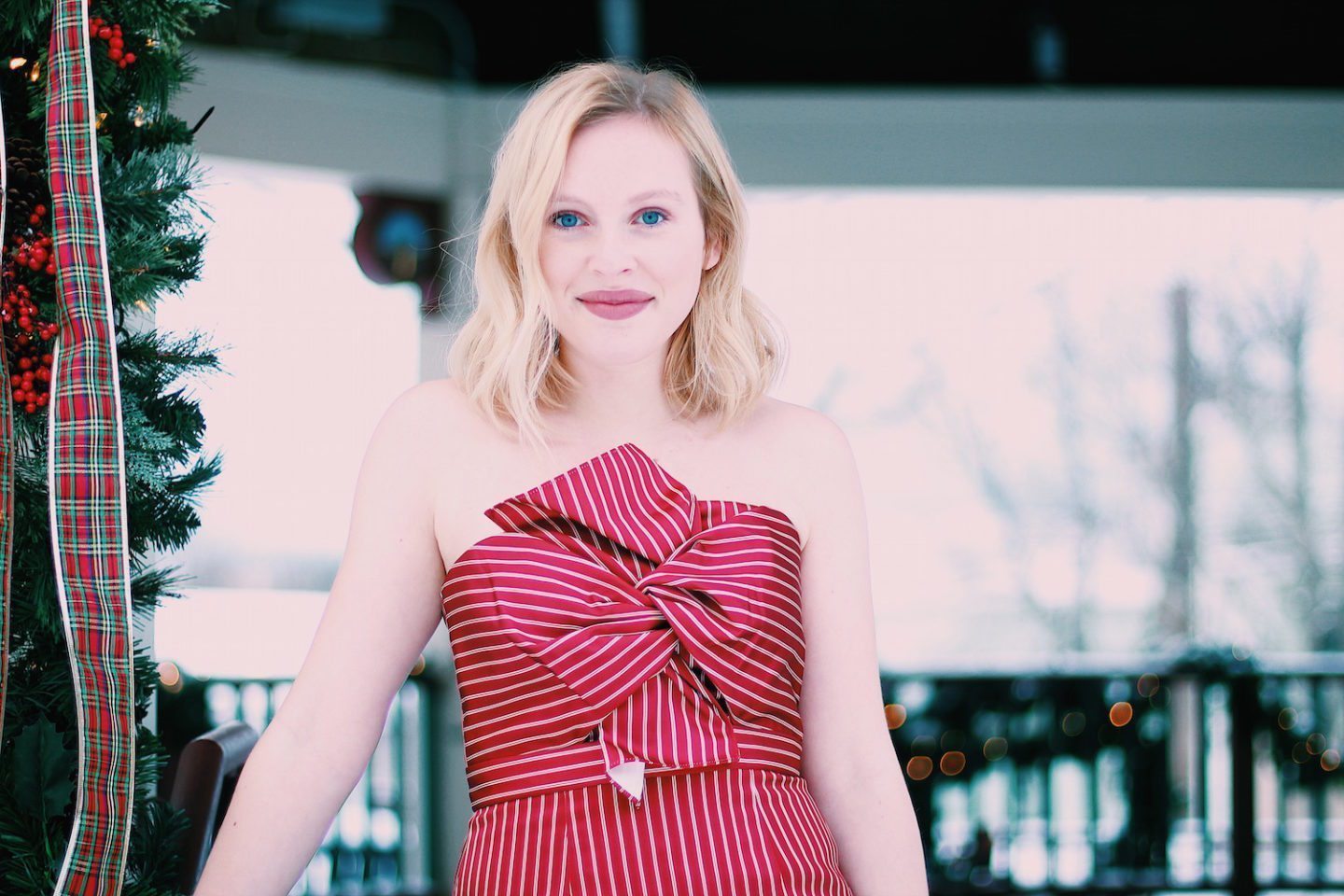 This year should be fun, because I'll actually be out of town for the start of the new year. Have any of you ever been to Cincinnati? I'm only going to be there for a short while, but if you have any recommendations of where to eat/drink/shop/etc., let me know down below!
Also I wanted to mention that, if you love this dress as much as I do, the great news is that you can rent it here. Though I'd love for this look to have a permanent home in my wardrobe, the $400+ price tag doesn't really suit my wallet right now haha! It's much cheaper (and super easy) to rent it for a special occasion rather than commit to the purchase.
Shop the Look:

How does your family celebrate the holidays? Do you keep things casual, or is there a more formal celebration?