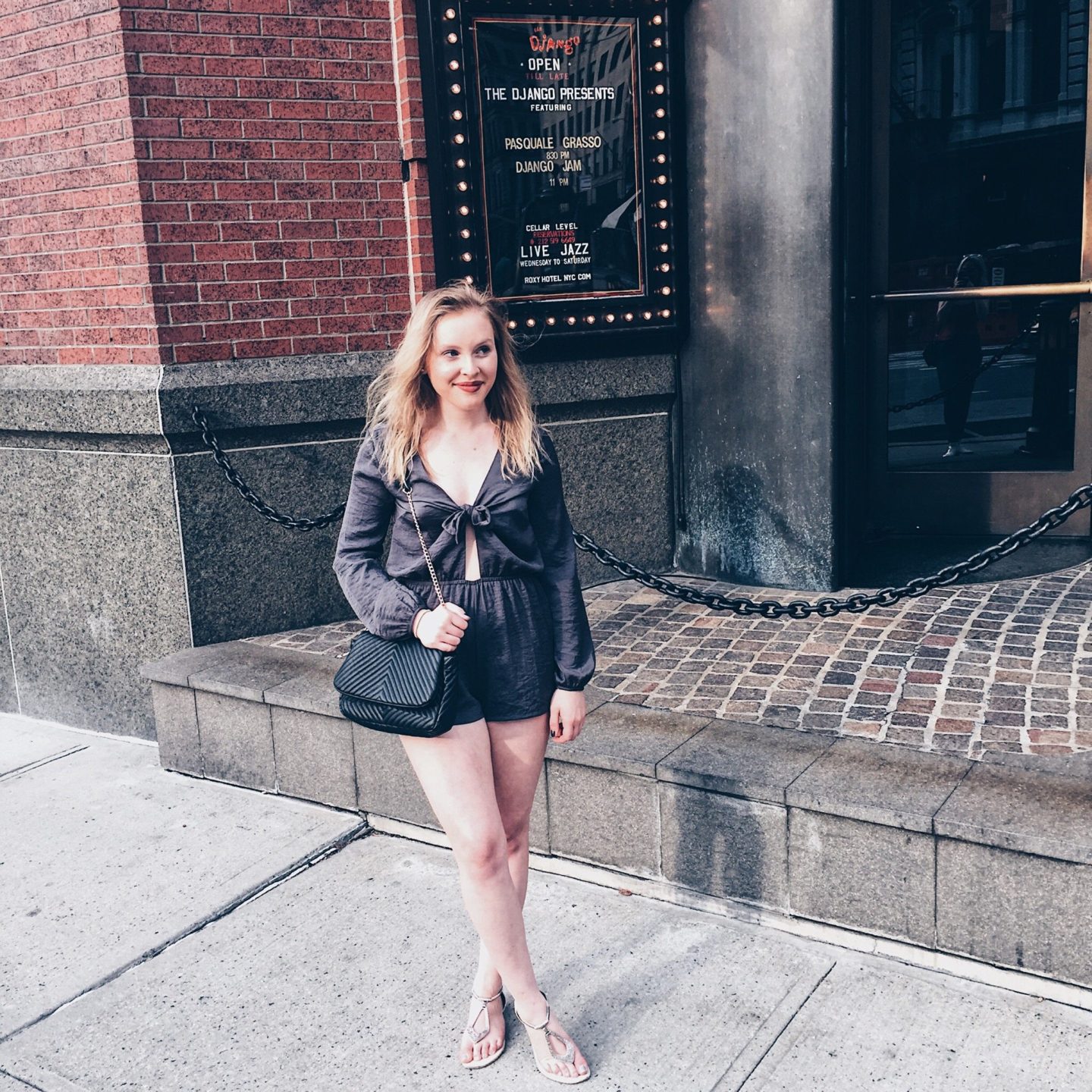 Comin' at you guys from the airport, where I'm waiting for my flight home that somehow keeps repeatedly getting delayed…Don't ya just HATE that?
It also doesn't help that I'm a psycho and got here 194820189 hours early…
Anyways though, if you've been following along here, you probably already know that I've been in NYC for the past few days. Though I'll take almost any opportunity to visit the city that I can, this weekend was specifically dedicated to Her Conference. And for those of you who haven't heard of this totally badass, girl powered event — get with the program. Stat.
Her Conference is a two-day program put on by the media organization Her Campus. In summary, HC brings in dozens of movers, shakers, & doers of the media world (LIKE former editor-and-chief of Seventeen Magazine Ann Shoket, for example), to speak, inspire, & teach young women all about succeeding not just in the industry, but in life in general.
LOVE it.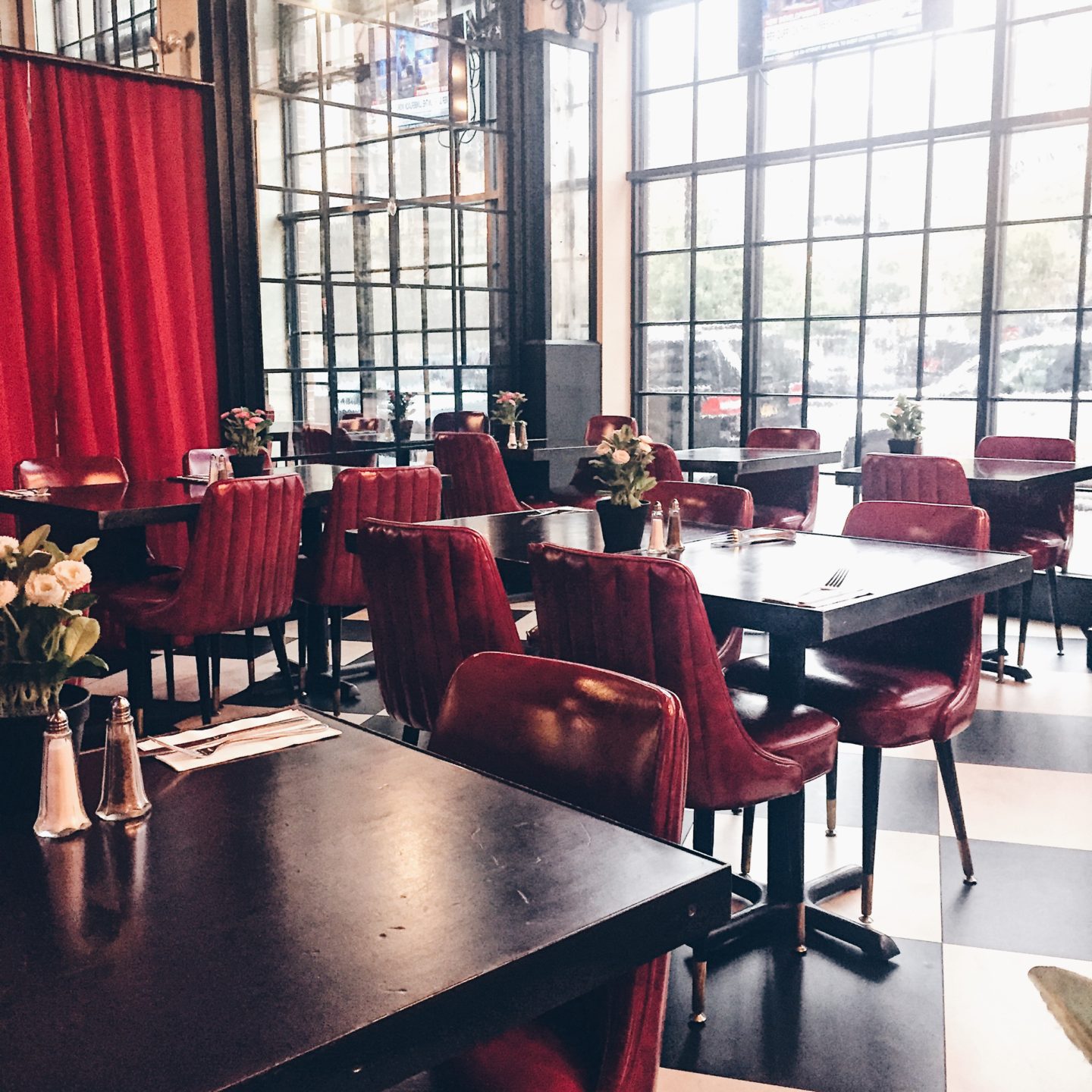 Similar to my recent breakdown of The Vampire Diaries convention I went to a few weekends ago in NJ, I wanted to do a recap of this trip. It was just too much fun (but also productive) to not, ya know?
So, here's how it all went down (and guys, it's juicy…TROIAN BELLASARIO was one of the speakers at this conference, in case that gives you any idea of how good it actually was…):
Friday, July 21st
Her Conference is a Saturday & Sunday event, so when I flew in on Friday morning, it was really just for my own personal entertainment. I was meeting my friend from school, Kait, so I went straight to our hotel in Tribeca. The staff was SO friendly, and allowed me to check into our room at just 11 a.m.
Once Kait got there, that's when the party really started, haha! We were starved, so we walked to Bubby's Pie Co., which was just about 10-15 minutes away (highly, highly, HIGHLY recommend).
We both got watermelon lemonades (as evidenced below 🙂 ), and I also got a turkey burger for lunch.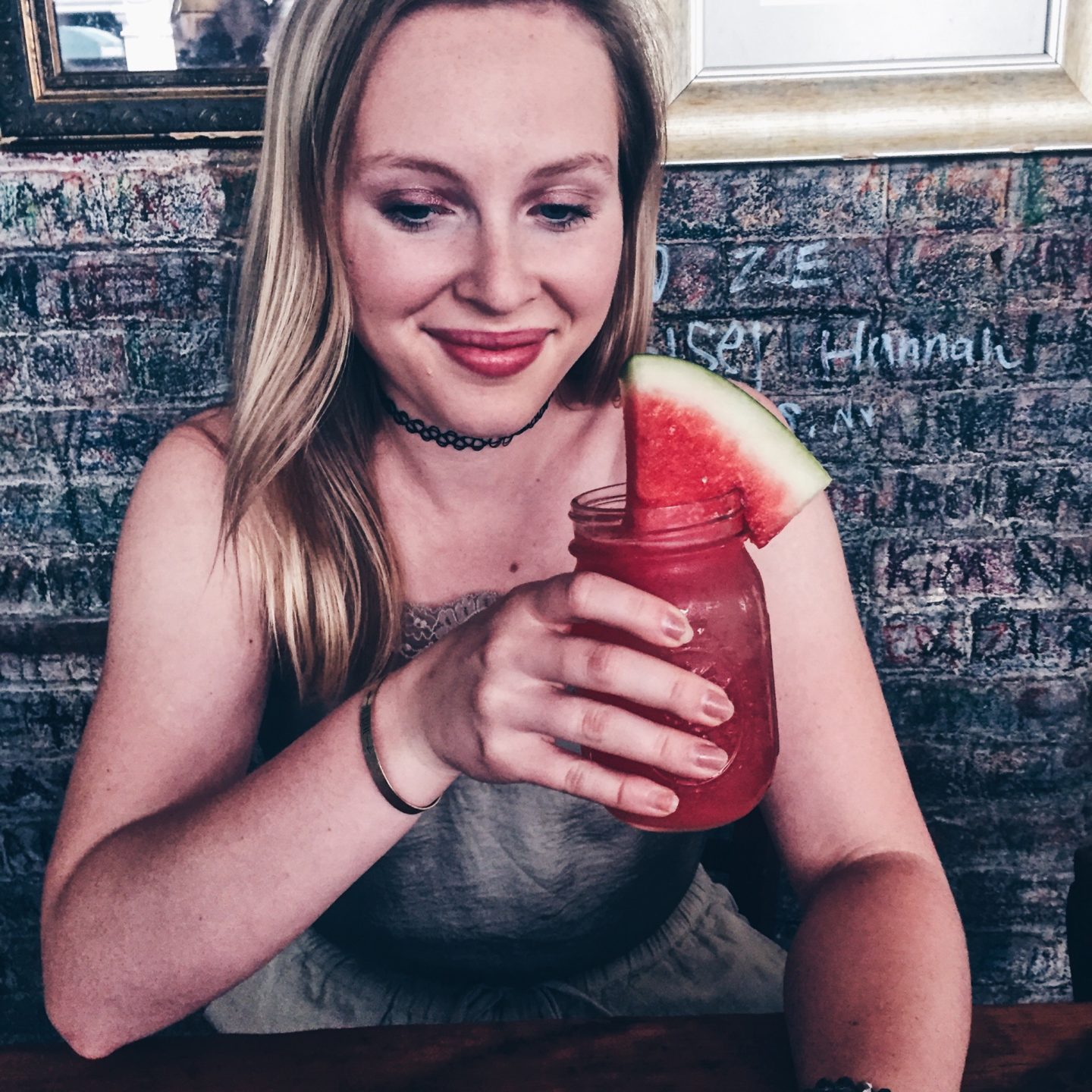 So damn good.
We then proceeded to do a little exploring of the neighborhood, which of course included finding the nearest h&m, as well as getting our nails done here.
Afterwards, we hit the hotel to regroup before heading out for the night. We later ended up meeting with Kait's friend Juliette for dinner before hitting up Avenue for a little fun. Our night ended with us taking a cab back to our hotel and eagerly awaiting the first day of Her Conference.
Oh, and we only got 3.5 hours of sleep. But that's not saying much when it's a weekend in NYC, right?
Saturday, July 22nd
Waking up for the first day of Her Conference was surprisingly…dare I say easy? For some reason it was harder for me to get out of bed on Sunday, even though I got way more sleep that night.
Anyways, we pretty much knew the Conference was going to be killer as soon as we passed through security and the elevator doors opened too floor 17, where the entire event was being held.
Ulta had already set up a station to get your hair and makeup done, and there was free food and goodies pretty much everywhere. After grabbing a green juice and heading to my seat, I was in awe to unpack the goody bags we'd received, which included tons of full-sized beauty products from Ulta, like Vice lipstick and Bedhead hairspray.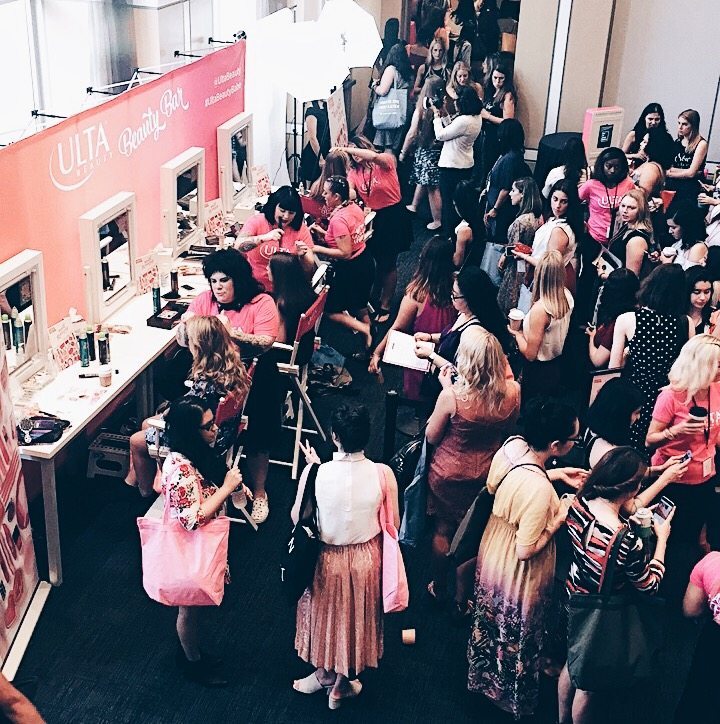 We then enjoyed the first keynote, which featured several key organizers of the Women's March.
Then we were off to the breakout sessions. I was SO freaking happy that Her Conference included an influencer track this year. The last time I went in 2015, there was only one panel on building your profile as an influencer. This year there were four that I was interested in!
That morning, I loved hearing from other full-time bloggers about how they make their living and refine their craft as the market rapidly changes. So inspiring to see these chicas living their dreams and being total #GIRLBOSSES.
Lunch for the first day was Shake Shack, which was hands down AMAZE. My mouth is literally salivating just thinking about it, which is totally gross, but ultimately true.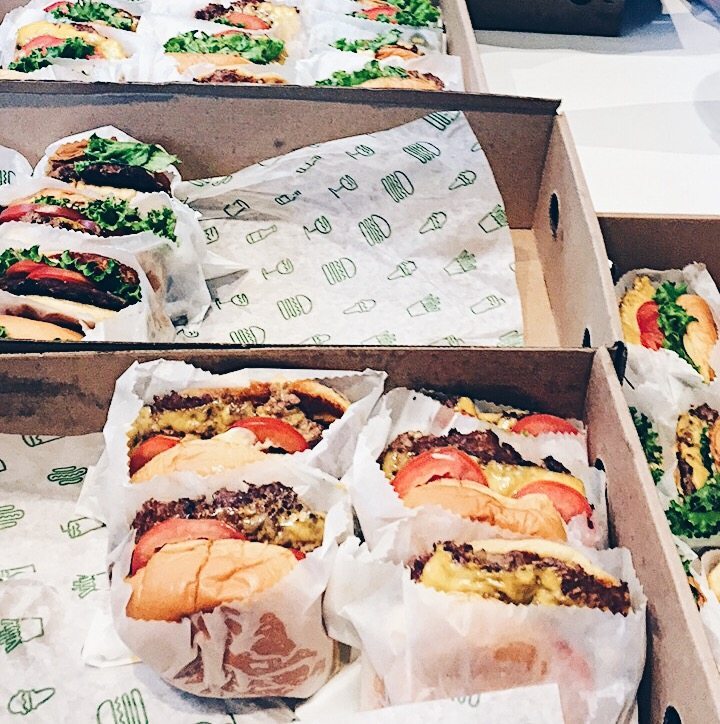 Lisa Sugar (founder and CEO of Popsugar) then gave the afternoon keynote, and we were on our way to more breakout sessions.
What was really the icing on the cake though of this first day at the conference was the last panel, which featured PLL's Troian Bellisario…
For those of you that live in a hole, Troian plays Spencer on Freeform's Pretty Little Liars. So, she's kind of a big deal.
I personally loved the opportunity to hear Troian talk. She was super funny and down to earth, which was quite refreshing! She also gave great advice and was very candid with us, which I think everyone appreciated.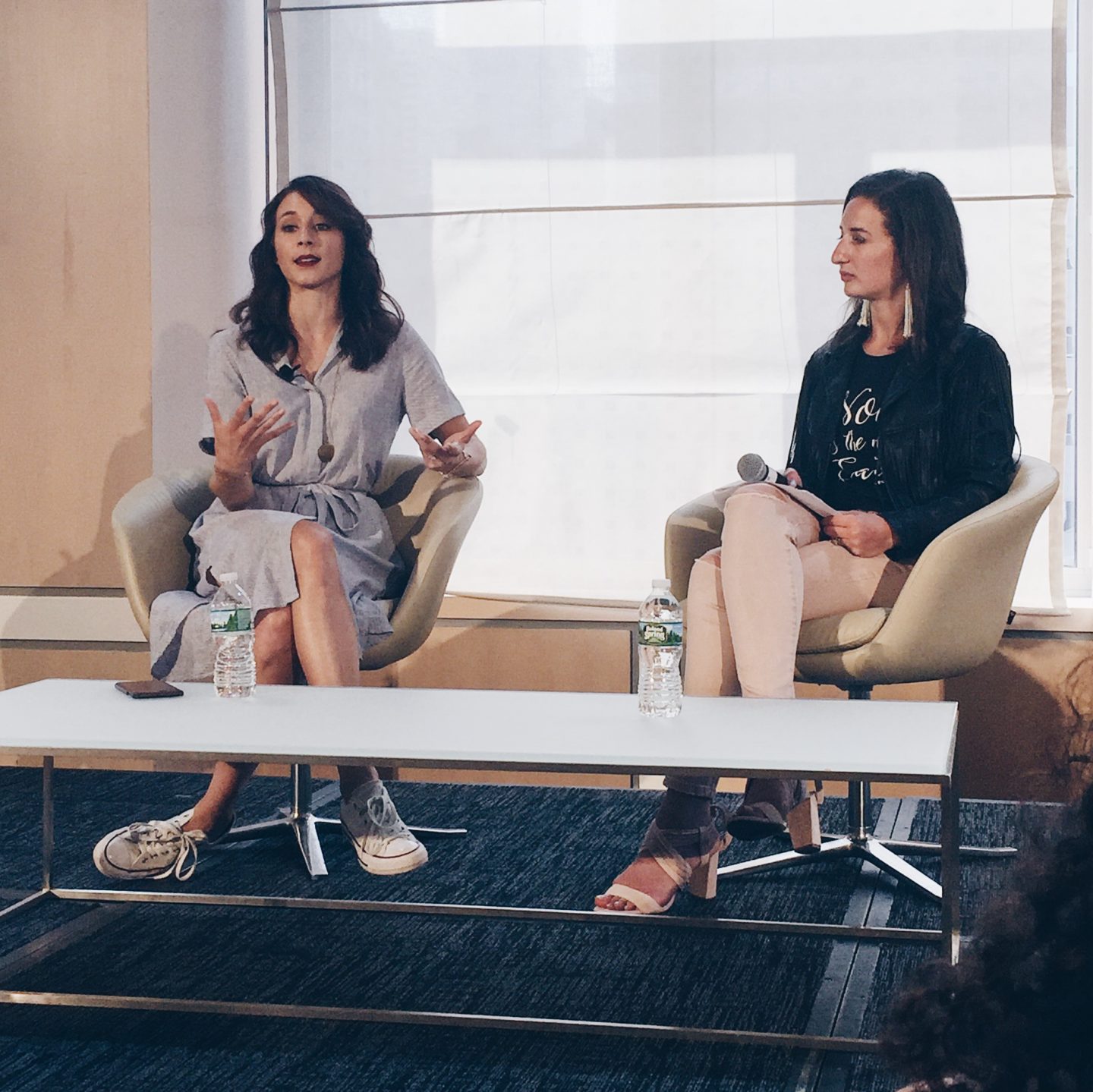 That pretty much wrapped up the first day at Her Conference, though it was followed by dinner at Bubby's (again).
P.S. Get the meatloaf.
Sunday, July 23rd
Sunday was the second and last day of the conference. I was particularly excited for this day, because there was a panel dedicated specifically to Youtube and vlogging. I'm just starting to up my Youtube game, so I knew I just had to be there for that. There was also another breakout sesh on making a living off of your blog, which was interesting as well.
After the Youtube breakout, I was able to meet Brooke Miccio too and get some tailored advice. This was arguably one of my favorite moments of the conference, because I was able to actually interact with one the panelists!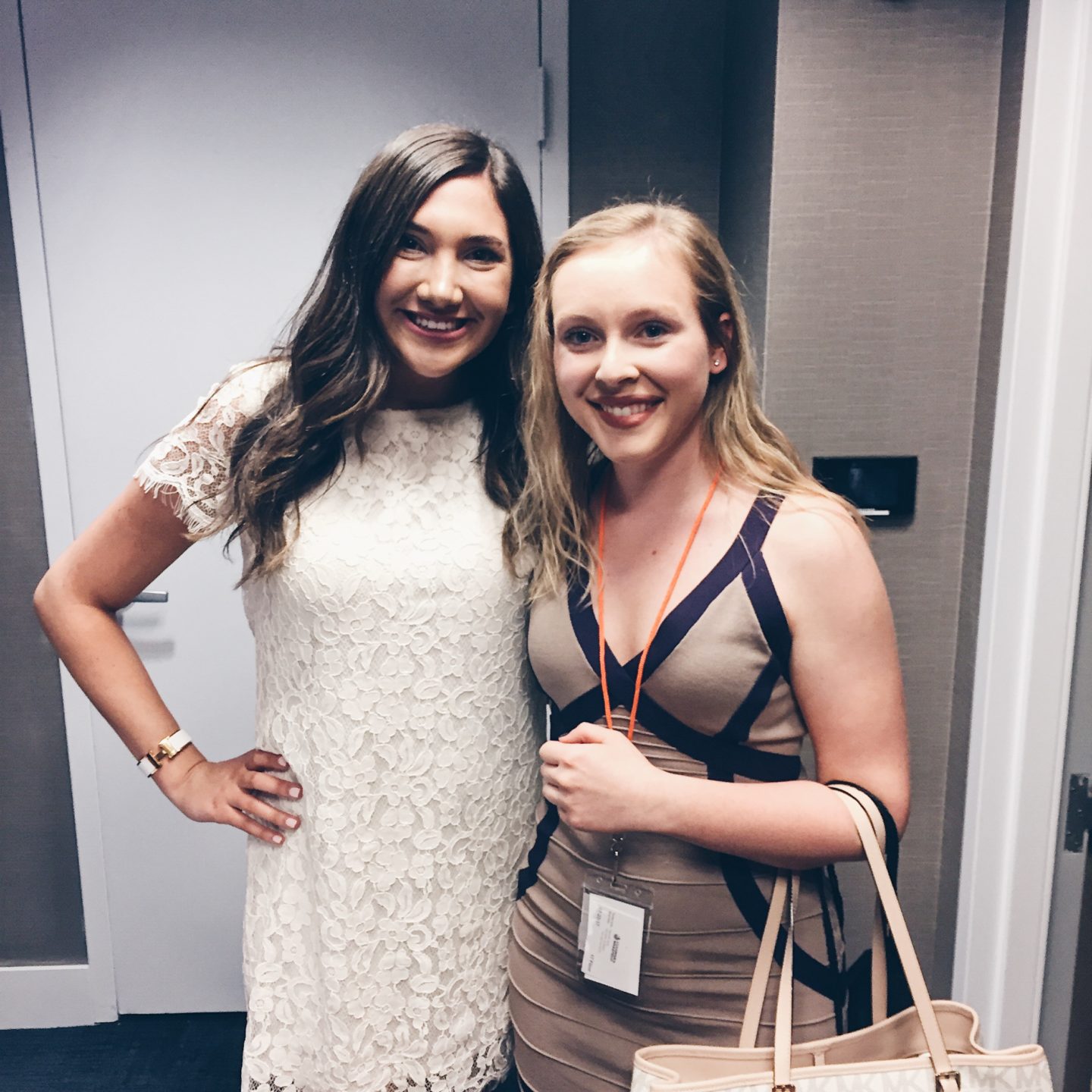 Another fun thing about Sunday was that Aja Naomi King was there!
(FYI, Aja plays Mikaela on How to Get Away With Murder.)
When I say this girl was probably one of the sweetest, most genuine people I ever saw, I'm not even being dramatic. Overall, I was extremely impressed with the guests Her Conference brought on. Everyone was entirely professional and absolutely inspiring.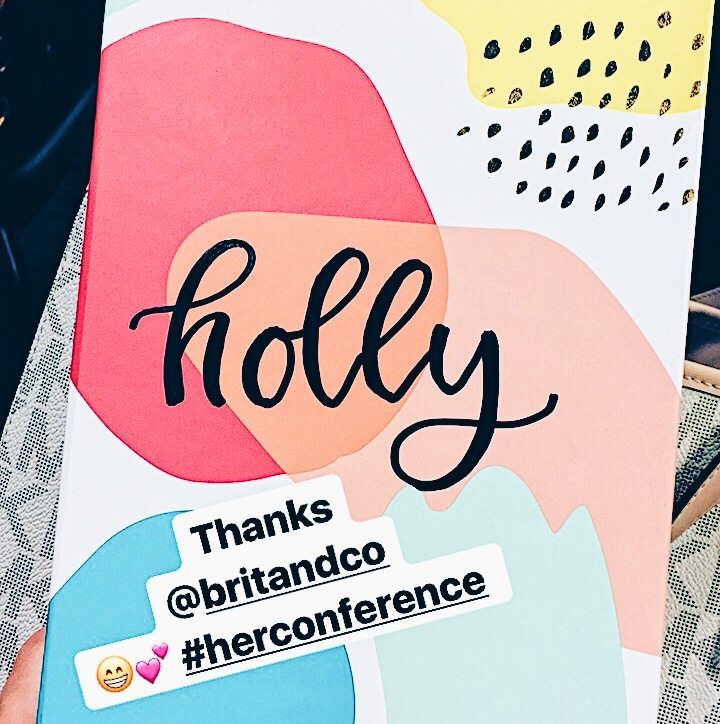 Aaaaand that about wraps up my weekend at Her Conference! If you guys are interested in communications even in the slightest bit, I would absolutely recommend attending next year. I seriously can't wait to see how they'll outdo themselves next time 🙂
Also, do you have any NYC recommendations? I didn't get to do much exploring since I was at the conference for so much of my days, so please, please, PLEASE help a girl out in planning her next trip 😀