Wow guys, it's *finally* here! I've been working on this post for so long, I actually started to wonder myself when I was ever going to publish it. But hey, Rome wasn't built in a day…am I right?
For those of you who follow along on Insta though, you're already familiar with my recent trip to New Jersey two weekends ago. You've even gotten to see some real-time coverage of the event and a few shirtless TVD hotties I managed to sneak pics of for my story while I was at the con (buuuuuuut…stay tuned cause I'm about to get to the BTS deets 😉 ).
For those of you who don't know much about this little weekend getaway though, let me clue you in.
Basically, one of my closest friends, Lia, and I lived together for the past two years at college. Neither of us were super into "going out", so we started spending our weekends binge watching shows like Scandal, The Blacklist, and of course The Vampire Diaries. We'd waste these nights away watching Netflix, eating Sour Patch Kids, and ordering copious amounts of cookies and nachos right to our doorstep (FYI: This will ALWAYS be more fun than going out to us, haha).
Out of all the shows we'd ever watched together, we became the most obsessed with…you guessed it…The Vampire Diaries. There were plenty of seasons to whip through, so whip through 'em we did. After we'd spent plenty of weekends holed up watching TVD, we found out that they actually have conventions for this show (and a lot of others) where you can go and meet all of the actors!
Now I realize that this is actually pretty common, but I don't usually get engrossed enough in TV or movies to actually find out about these things, haha. It just so happened that we stumbled upon a Facebook post that Ian Somerhalder had done promoting one of the previous conventions, and we just knew that we had to try and go.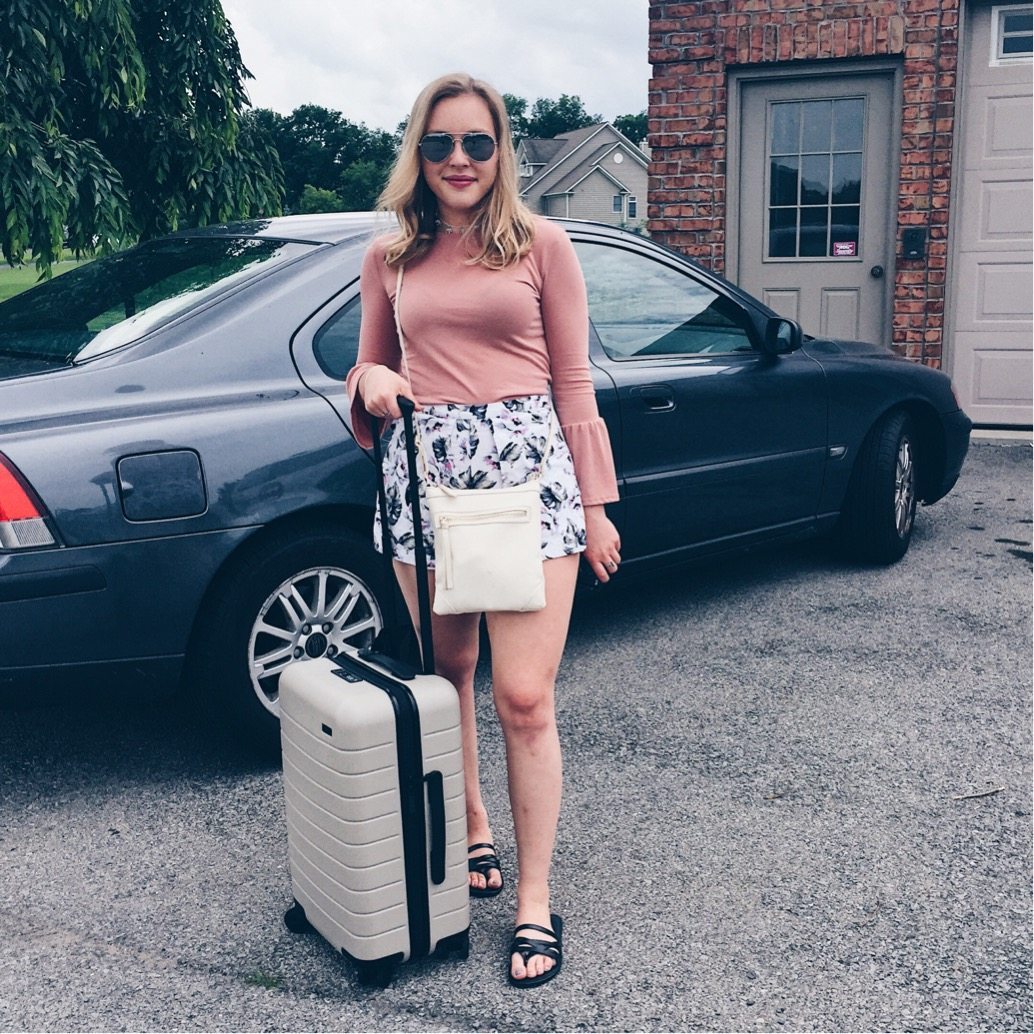 || SHIRT (*) ||
So, we bought our tickets in January and, after months of anticipation, finally got to experience the convention in July.
Side Note: People will actually reserve their hotel rooms before the tickets for these conventions even go on sale…even though we bought our tickets almost 6 months ahead of time, the hotel that the convention was being hosted at was already booked. We ended up having to stay at another one nearby! Not a big deal, but it was shocking to us to find out how many diehard fans were out there. 
Now let me just say, we had no idea what to expect before we went to this convention. There's plenty of people we met who had been to these types of things many times before, so we were total newbies! Nonetheless, after five hours of driving on Friday night, we made it to the convention and were able to enjoy one of the evening events: a Friday night karaoke party.
In all honesty, I imaged the party being kind of lame, but it was actually fun! Chase Coleman and Micah Parker were the hosts for the weekend, so they were there pumping everyone up to begin with. Todd Lasance also made an appearance and started rapping (it. was. amazing.). Then, Kat Graham made a surprise appearance!
This event was cool, because it was pretty low key, and you could actually interact with the cast. Sometimes you'd wonder where Chase Coleman went, and then you'd realize he was dancing right next to you in the crowd (this happened to me, haha). It was fun getting to see the actors' personalities a bit and just hangout with them!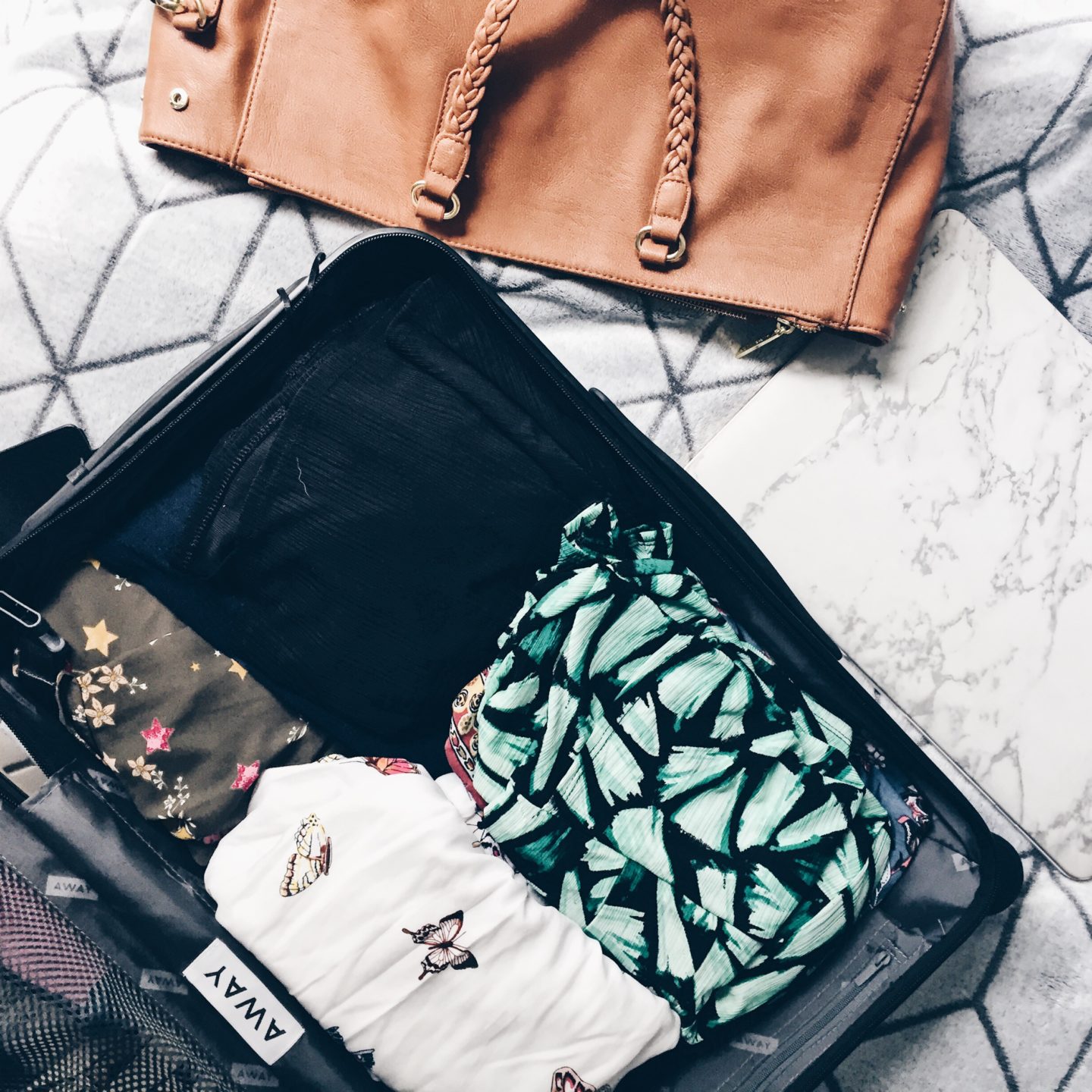 After that event, we headed back to our hotel (which was kind of a struggle, since we ended up getting lost) and just chilled.
On our first full day at the convention, Saturday, we were so excited! Matt Davis, Kat Graham, Riley Voekel, and Zach Roerig were all lined up to do panels. During the panels, the audience basically had the entire 45ish minute slot to ask questions to the actors. We didn't ask any, but it was entertaining and interesting getting to see how each actor actually was as a person, not in character.
Lia and I both loved Matt Davis the most, because he was super funny! He was joking around the entire time about his bald spot, and also how he fills in his eyebrows. He seemed like such a down to earth guy, and someone I'd genuinely want to be friends with! We also felt the same way about Riley Voekel. She seemed really nice, and I would've loved to meet her, too.
Saturday night the entertainment company also puts on another event, which is more of a formal concert. This was cool, since some of the actors also have musical talents, and they were able to perform for us at night. Michael Malarkey did some of his new songs at the beginning, which was great to see live.
Side Note: Both the Friday night karaoke party and the Saturday night concert had a "pit", where everyone stood in front of the stage to watch. There was seating, but nobody really used it, since everyone was trying to be as close to the performers as possible. Since there's no assigned seating for the concerts (though there is for the daytime), people line up for these events EARLY. Like hours…Just an FYI, because this was something we totally did not expect!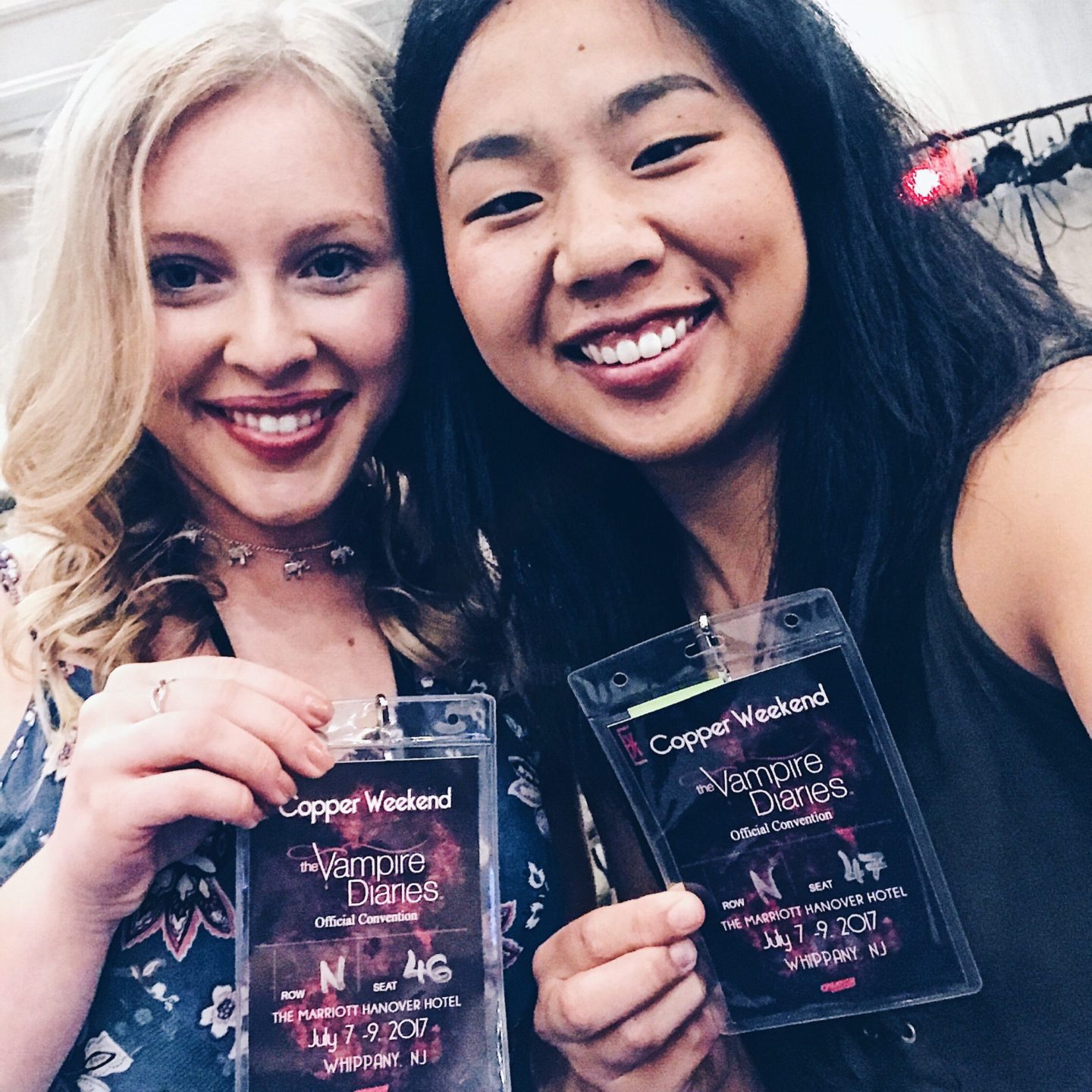 || BLUE FLORAL DRESS ||
Finally, Sunday was our last day at the convention, and it was also our most anticipated…
This is because it was the day that we were getting to meet Paul Wesley 😉 We bought a photo op with him and Ian originally, but Ian ended up not being able to come to the convention, so we opted for a pic with Paul and Michael Malarkey. We also ended up purchasing a photo op with Michael Trevino and Steven R. MqQueen, since that was still available that morning. Finally, I also bought autograph tickets for Steven R. MqQueen and Michael Trevino, since I wanted to get the photo that we took signed.
All of the panels on Sunday were really good, and everyone was definitely excited that Paul Wesley was there. I actually ended up asking him a question during his, which was cool!
Overall though, my favorite part of the convention was definitely getting to take pictures and get autographs with some of the actors. It literally lasts like five seconds, but it's still fun getting to meet them and say hello. It was also really interesting, as I said before, to see how each of the actors were in person. I was surprised, because some of the people I thought I'd end up liking the most actually weren't my favorite.
Over everyone I met though, I enjoyed meeting Michael Trevino the most. He actually looked up and talked to me while he was signing, and he even joked around about how he looks mad in our photo, even though he thought he was smiling. Everyone else was very nice and polite as well, but I liked Michael's sense of humor and the fact that he made it a point to talk to each person while he was signing. The girl in line in front of me even asked him for a hug (which the entertainment company explicitly tells you not to…), and he was so cool about it and friendly.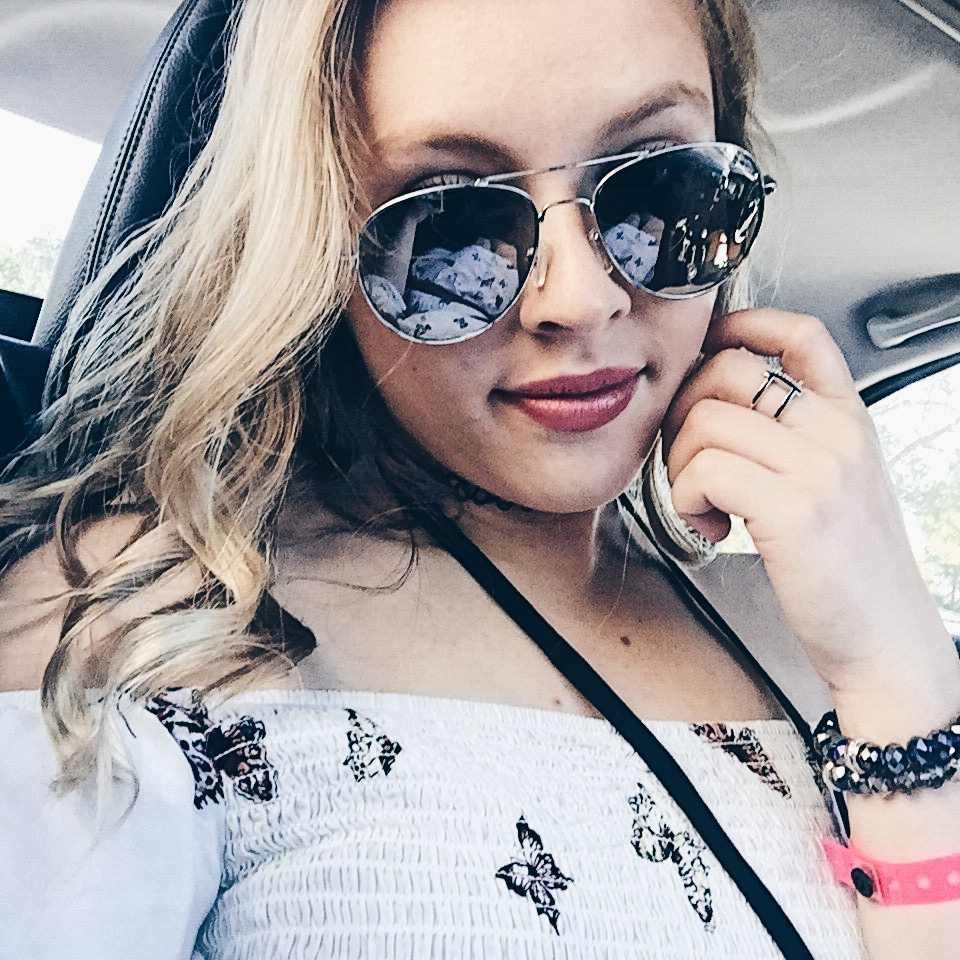 || BUTTERFLY DRESS ||
+++
So guys, I think this the longest post I've written in QUITE awhile. Are you still with me? I just wanted to make sure I covered all of the details. I will also leave a few tips below for any of you who are thinking about going to something like this. I'd definitely recommend it if you have a show that you're a big fan of, since it was something different and fun to do for a weekend. It was also a really good time just getting to meet other fans of the show. Everyone we met was very kind, and the experience overall absolutely exceeded my expectations!
Have you ever been to a convention before? What was your experience like? And for those of you who haven't been, which show would you MOST want to meet the actors from?
♥ TIPS ♥
+ Reserve your hotel rooms early…like as soon as the dates for the convention are released.
+ Buy your tickets early too, especially if you're trying to get photo ops/autographs with some of the bigger stars
+ Consider splitting the cost of photo ops with a friend and both being in the picture (make sure this is allowed though, different entertainment companies have different rules).
+ If you buy a photo op, consider buying autographs too so that the actors can sign the picture you took together! This is something we didn't even think of at first, but I was happy that I ended up doing it.
+ If you're trying to decide whether to purchase a photo op or an autograph, it might help you to know that I actually enjoyed the autograph experience better. I'm happy to have photos with some of my favorite actors, but I definitely noticed that the they took a bit more time to say hello while autographing.
+ Expect to wait in (looooooong) lines. Some people were very upset at how long it took to get through the autograph lines. Everybody wants their 10 seconds with their favorite star, so try to come prepared and not get rattled.
Talk soon, and let me know if you have any questions!