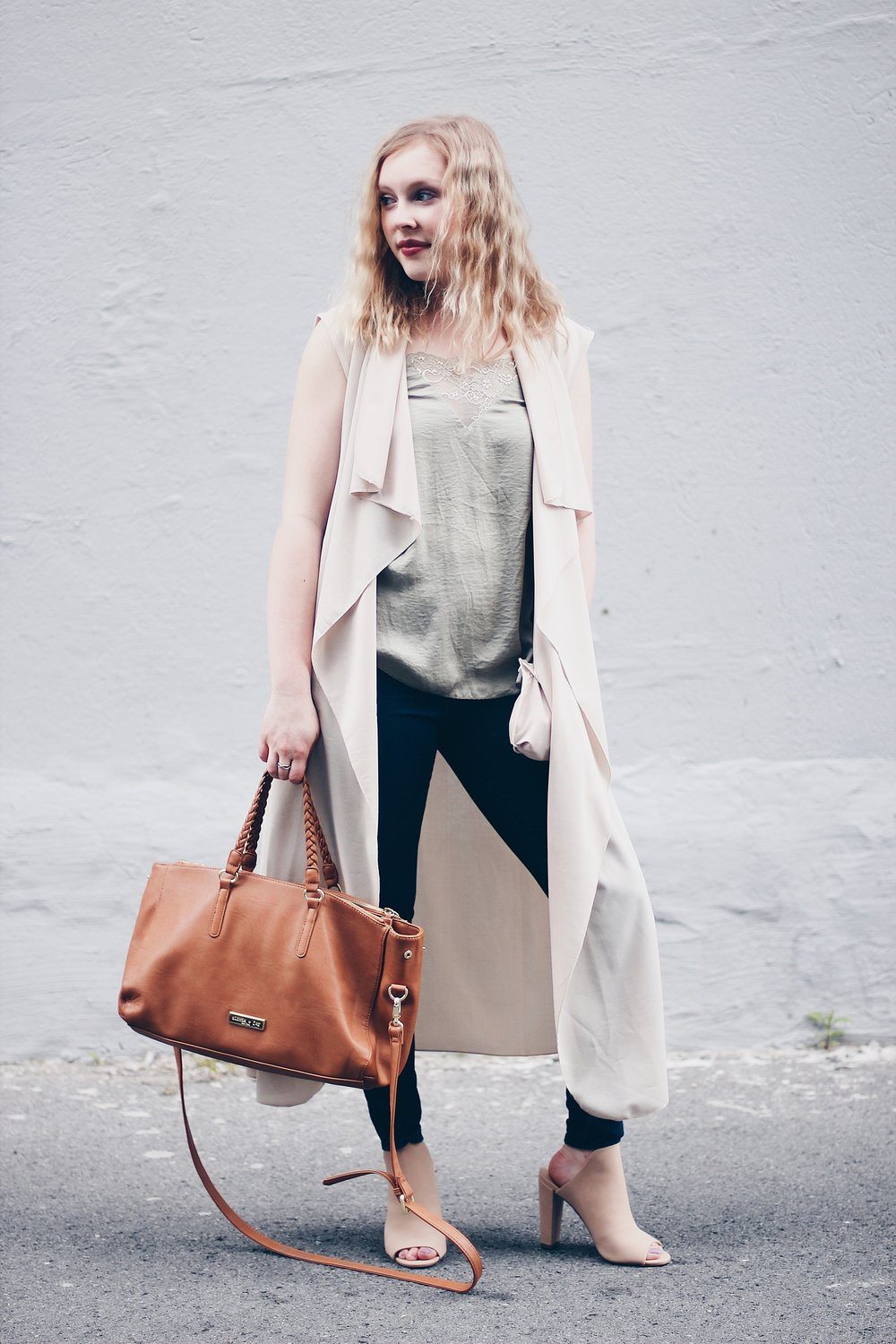 JEANS (*) || SHIRT (*) || TRENCH (*) || BAG (*) || SHOES || CHOKERS (*)
When I first started blogging almost three years ago, I was totally clueless. I read other blogs, but I pretty much had no idea how the whole shebang worked.
+ If you want to see what I mean, check out my first post ever…I'd say there's been quite an improvement, no?
Regardless, I jumped in with both feet & spent almost every night for the first year staying up until all hours researching and teaching myself everything from website design and photography, to how to land sponsorships, build an audience, earn affiliate income, increase engagement, etc.
It was kind of a sh*t show at first.
But, over time, it got better. It's still a long haul to where I'd like to be, but I'm at a point today where I feel confident in the brand I've developed, and I also feel like I have quite a bit of sage advice, too.
Now one of the biggest accomplishments I think I've achieved so far is being able to monetize this platform. This is also a topic that you guys have emailed me lots of questions on, too!
So, I thought, in a world full of polished social media posts and rampant FOMO, why not draw back the curtain a little bit? Show ya'll the real side of blogging, and actually teach you all that you can do with your influence (+ how you can build it).
If you like this idea, be sure to sign up for the Bada$$ Blogger Babes Club below. I'll be sharing exclusive tips & tricks on building a brand, monetizing, etc. that I'm not going to be sharing anywhere else (not even on the blog).  
Let's gets started shall we?
As an FYI, I'm going to try to start doing more blogging tips now, since I've definitely noticed an interest in that, BUT…I want to start out with something that confused the HECK out of me when I first got started.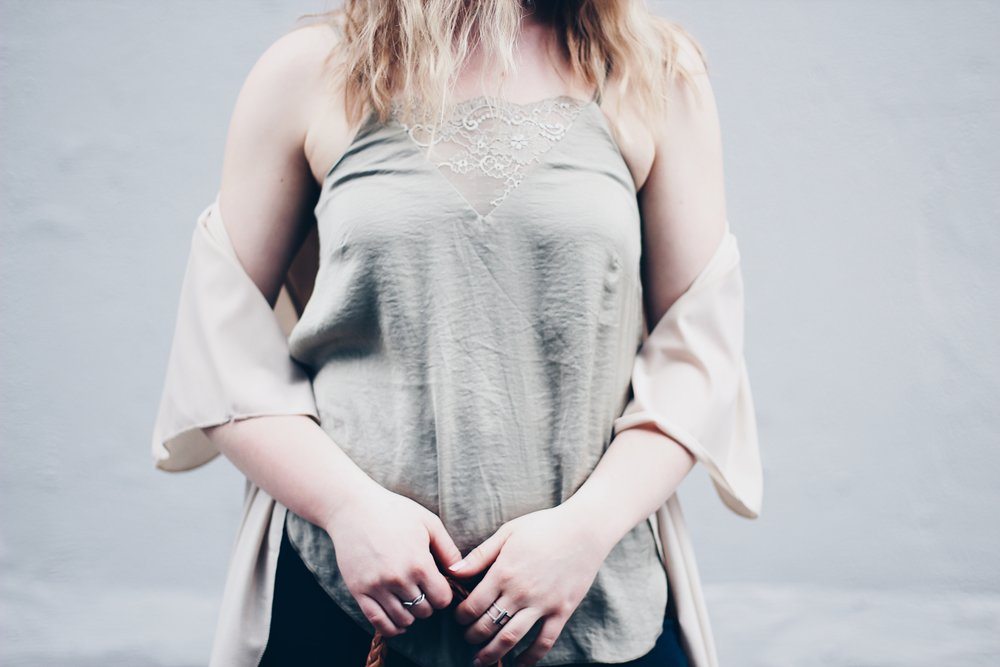 JEANS (*) || SHIRT (*) || TRENCH (*) || BAG (*) || SHOES || CHOKERS (*)
That is…
Affiliate networks.
Basically, for those of ya who don't know, affiliate networks — and the links they provide you with — allow you earn a small income on products that you advertise on your blog and social media channels in the event that a reader clicks on and/or purchases one of the items. For example, this post is unsponsored (meaning no one paid me a flat fee to write it featuring them), but I'll include links to the clothes that I'm wearing, and I'll earn a small commission (at no cost to you) if you purchase a product using one of my "affiliate links". This is called affiliate income.
In other words, I earn a commission if I help facilitate a sale of an item using one of these trackable links that show the brand I am the one who referred a customer.
This is perfect, because I share a lot of brands on hollyhabeck.com that I love that aren't sponsors. Some are, but there are plenty that I talk about just because I like them enough that I want you to enjoy them too. Affiliate networks help support the blog and ensure that we (us bloggers) get paid for the advertising that we're doing and the influence we have.
Now, you need to know that there are TONS of affiliate networks out there.
TONS.
There's way too many to reasonably fit into this post. BUT, you can download a list of my 10 favorite blogging networks below. These networks off lots of opportunities for sponsored posts & working with brands!

In this post however, since I talk about fashion so much here, I do want to cover the two main affiliate networks for fashion influencers. I use other, non-fashion related networks too, but these are the ones that I make the most $$$ from and would recommend the most!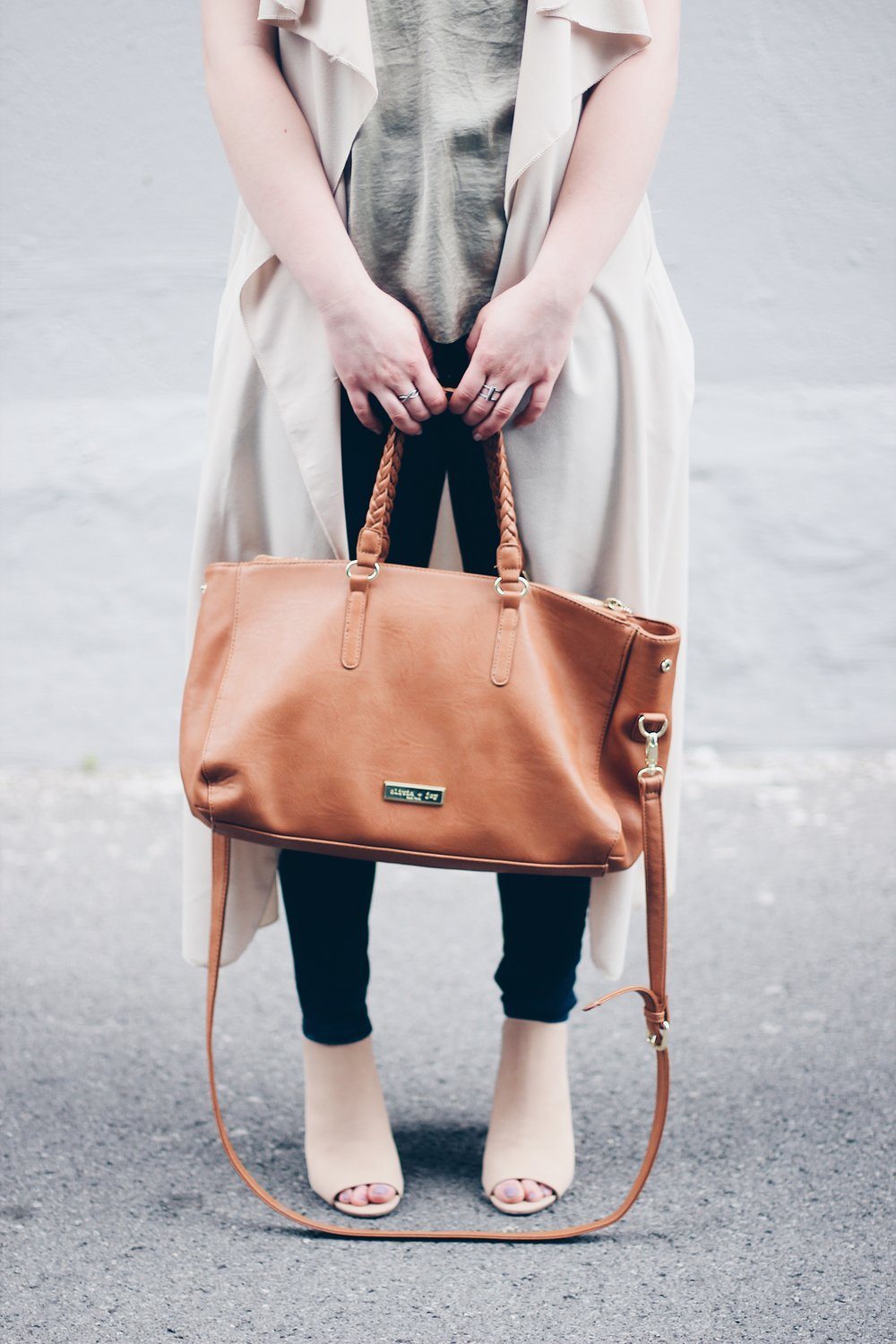 JEANS (*) || SHIRT (*) || TRENCH (*) || BAG (*) || SHOES || CHOKERS (*)
The two main affiliate networks for fashion products are Shopstyle Collective and Rewardstyle. Here's a quick breakdown of each/what you really need to know.
Shopstyle Collective
Shopstyle Collective is a pay-per-click affiliate network, meaning that you get paid when one of your followers clicks on a the link to a product and is redirected to that site. Shopstyle is great because it allows you to monetize a variety of platforms & mediums, including videos! The network is also very easy to join and is non-exclusive. It's a great way to get your feet wet with affiliate marketing.
The catch? Don't expect to get rich off of utilizing this platform alone. Affiliate income can be tricky to earn point blank period, but the pay-per-click model that Shopstyle uses means that you need a massive, click happy audience to make some serious bucks. Each time someone clicks, you earn a few cents. For smaller bloggers, this isn't necessarily effective. It's still a great way to help your followers locate the products in your posts, which is mostly what I used the widgets for in my early blogging days. I've also found that using these links could be a good long-term monetization strategy, since it can take awhile to build up a good payout, but it can work over time.
+ Join Shopstyle Collective here
Rewardstyle
Rewardstyle is the second affiliate network I recommend for fashion influencers. And what separates it from Shopstyle? The main difference is that it's not pay-per-click. AKA — you only get paid when someone actually buys something using your link. It doesn't matter if they clicked if they didn't make a purchase. I use Rewardstyle almost exclusively now, and that's because the payouts are MUCH higher. Yes, there's times when you won't make money on a post, if no one decides to buy anything. However, you get a much bigger cut for your influence in the event of a purchase. I've even gotten as much as 1/3 of the price of the item as a commission before! The commissions also rise significantly for more expensive items. I'd rather risk earning nothing if nobody decides to buy anything than ensure I earn a few cents for some clicks.
The catch? One of the biggest complaints I've heard about Rewardstyle is that it's an exclusive network. You have to be invited to join or referred by a member. A lot of people also get rejected upon application (though they do allow you to reapply!). I got accepted on my first try, but I already had several thousand Instagram followers and a strong online presence at that time. I was also posting a lot of fashion-related content, which made me a strong candidate for their network.
+ Apply to join Rewardstyle here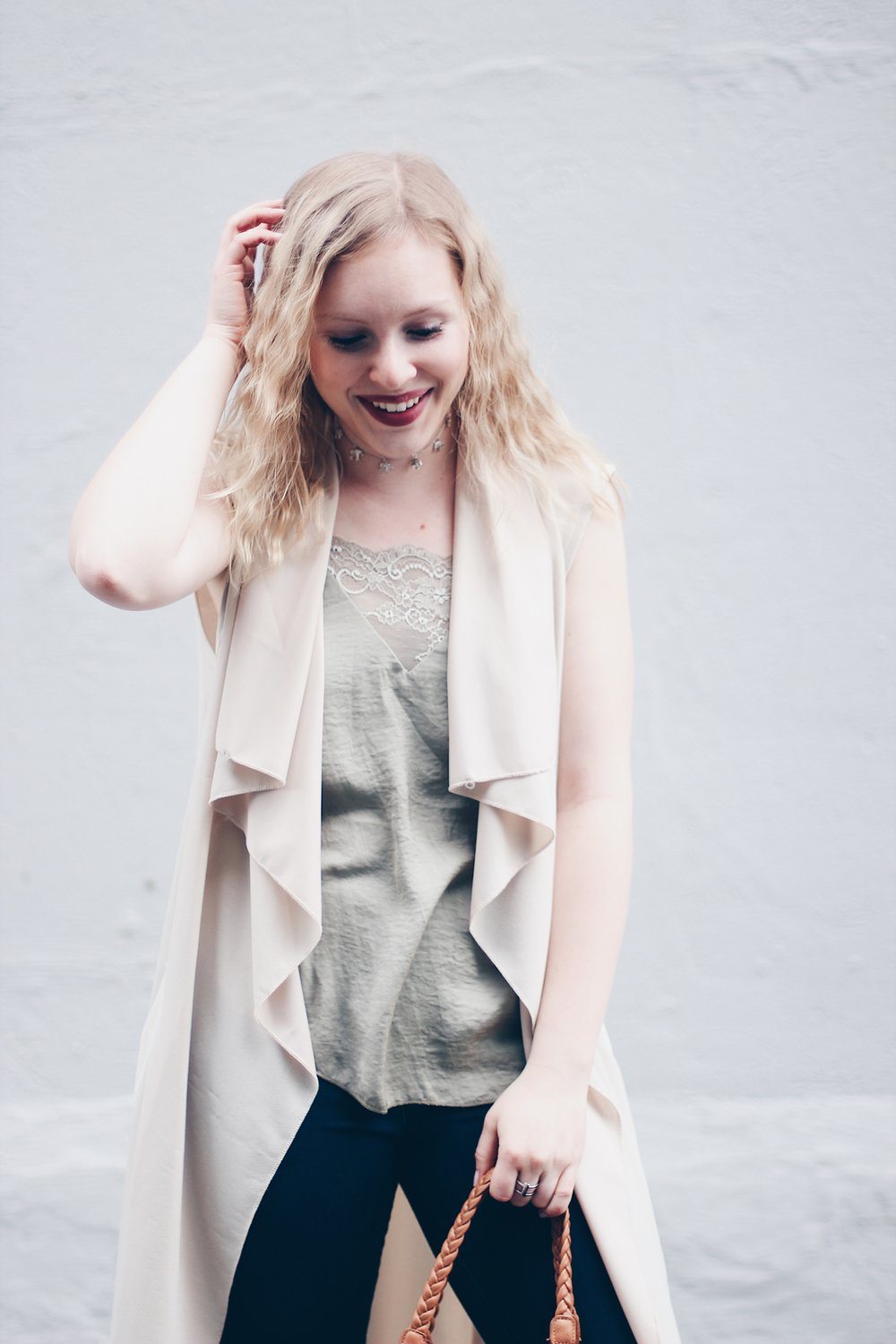 JEANS (*) || SHIRT (*) || TRENCH (*) || BAG (*) || SHOES || CHOKERS (*)
So, what's the bottom line?
Well, I'm a member of both Shopstyle and Rewardstyle. They both have their pros and cons and situations when it's appropriate to use one over the other. I use Rewardstyle most often, because I feel like the high payouts are worth the risk of earning nothing if nobody decides to buy anything I'm posting. However, I do think Shopstyle is a really great option for bloggers who are just getting started and who might not get accepted to Rewardstyle right away. It might also work for influencers with huge audiences, where the cents will start to pay off.
No matter which network you choose to use the most, I recommend being a member of both. You'll want to be in each of the networks' databases in case any sponsored opportunities to work with brands come up. I also like receiving the newsletters, which many times have helpful information for monetizing through affiliate links, no matter which network you're using.
Anyways, was that thorough enough? Do you guys have any questions? And which network do you prefer? I'd love to answer any questions or clarify if any of this was confusing, which I know it can be!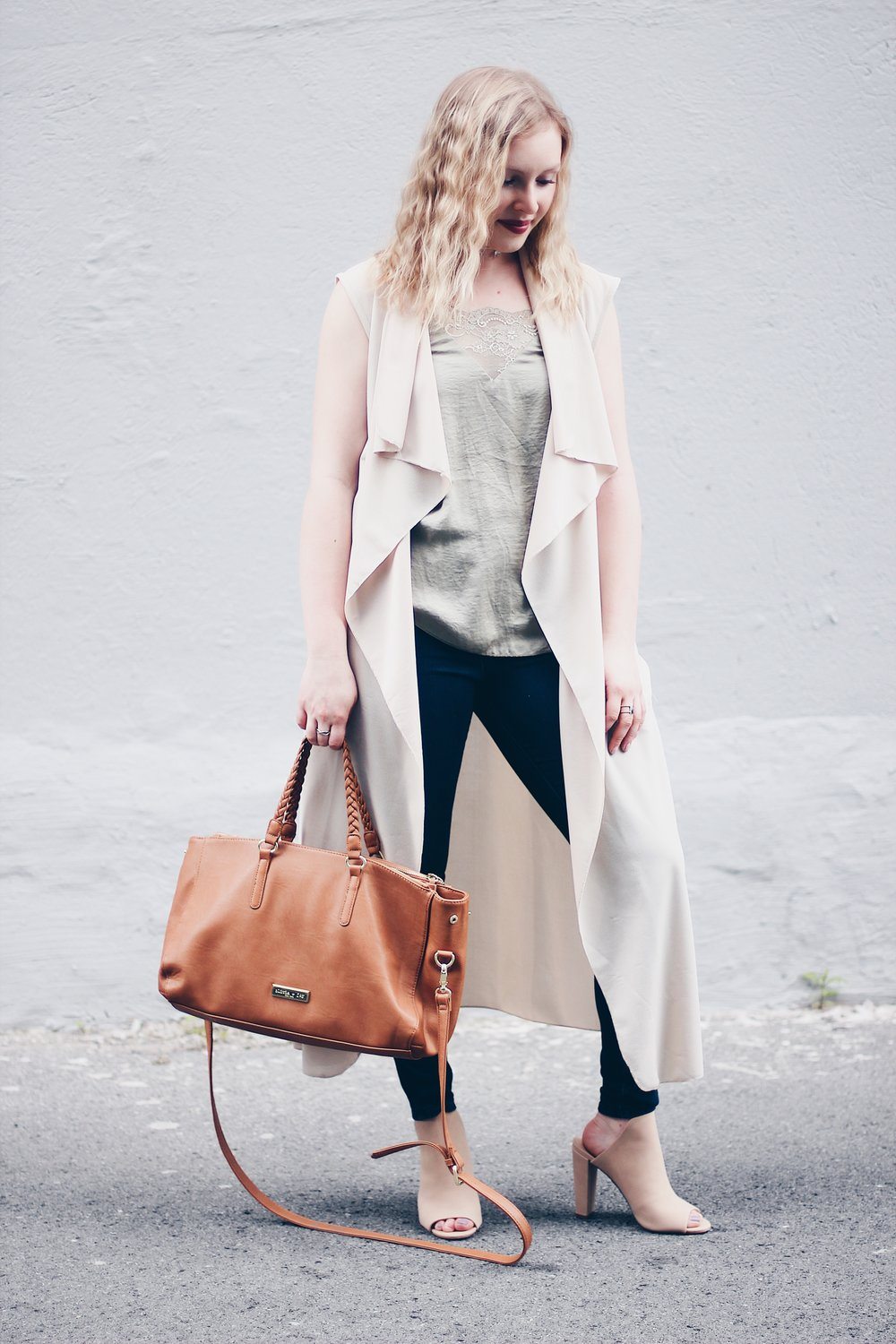 JEANS (*) || SHIRT (*) || TRENCH (*) || BAG (*) || SHOES || CHOKERS (*)