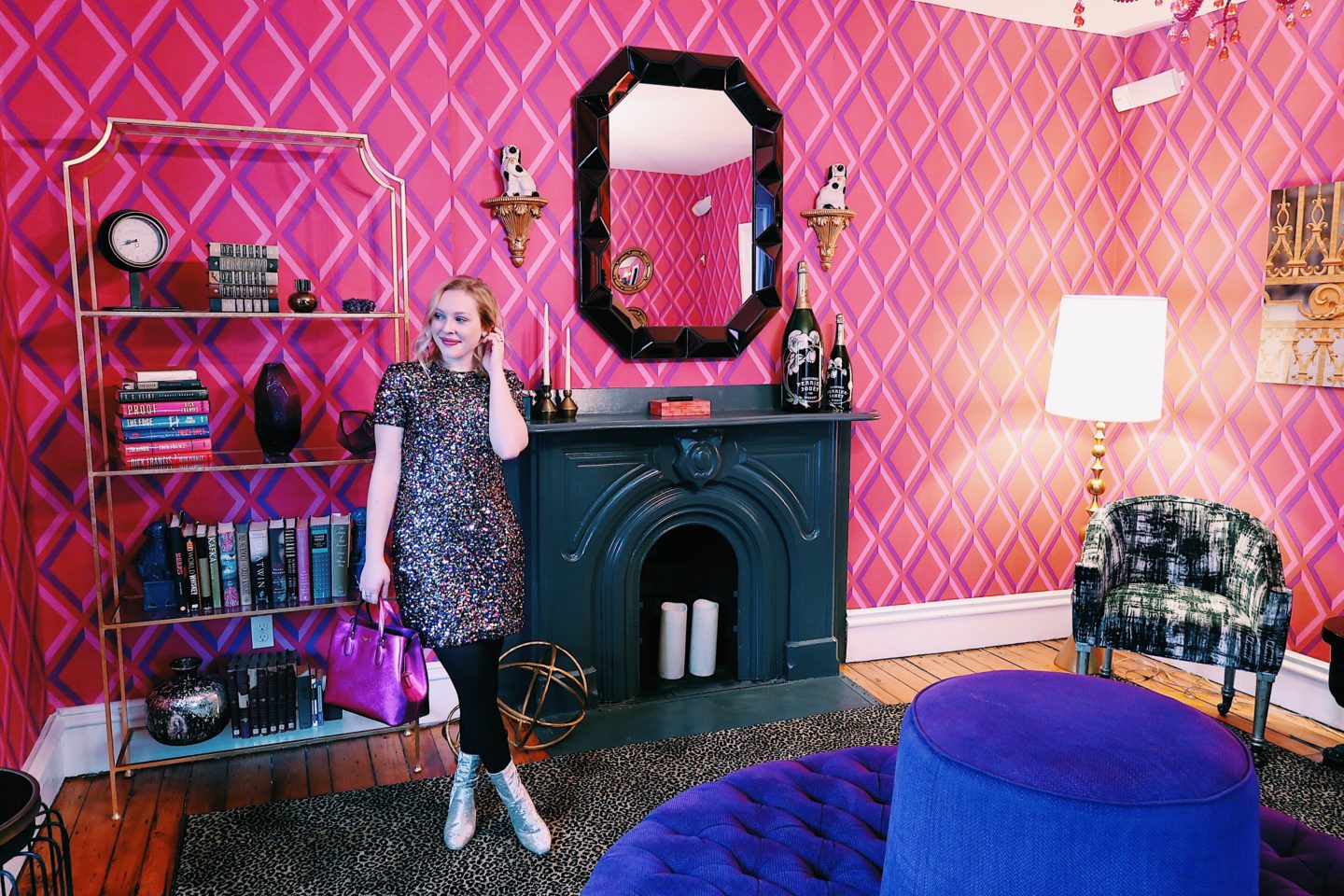 Whether you know me personally or you follow along here on the blog or Instagram, you may have picked up on the fact that I love to travel. There's something about exploring new cities that excites and inspires me unlike anything else, and I'm making it a goal of mine to greatly expand the travel section of hollyhabeck.com in 2018.
One way that I'm managing to travel so often in the new year is not only by making it a priority, but also by planning shorter trips. Though I love extended travels too, I'm finding that two or three day getaways can actually be incredibly reenergizing. I've shared my tips on planning the best girls trip here before, and that's exactly what my future sister-in-law and I recently did when we visited Newport, Rhode Island a few weeks ago!
I'm currently working on an intensive guide to all things Newport, but today I want to give ya'll a peek at our accommodations. Our hotel was a major part of this girls trip, since we really wanted a place to wind down and relax during our downtime. Here are a few of the highlights from our stay, as well as what you should look for while planning your own girls trip…
The Wonder of Boutique Hotels
Can I just say that boutique hotels are seriously underrated? Staying at Gilded Hotel in Newport for two nights, we found it to be the perfect crossover between a large chain hotel and a bed and breakfast. The decor was *beautiful*, the service delightful, and the food both delicious and unique. It was an experience we couldn't have gotten anywhere else. Not to mention, our room was absolutely stunning as well.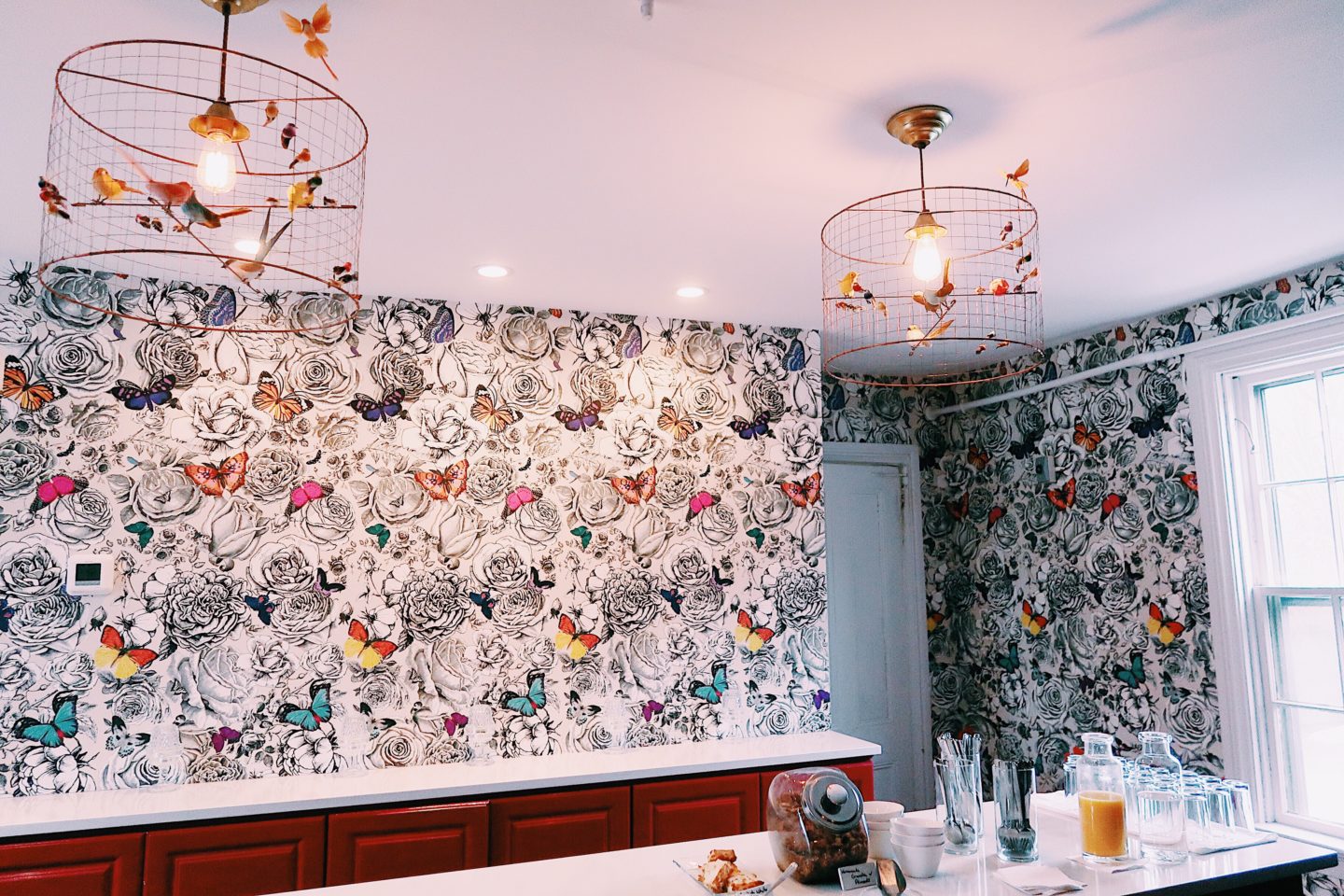 Delicious Breakfasts
One of the things we really enjoyed about this hotel was the food. Everything was homemade, and it was absolutely delicious. Breakfast included two plates that awaited us upon coming downstairs: one savory, and one sweet. The personalization and effort that the staff puts into the food is truly commendable!
Unforgettable Decor
As soon as I saw the pink wallpaper on the Gilded website, I knew this was the hotel for me. The entire vibe of this cozy place matched my aesthetic to a tee, and it also corresponded wonderfully with Newport's history (i.e. the glitzy Gilded Age, of course!). Themed hotels are always so much fun, and I was in awe with all the little details that went into decorating this hotel. As someone recently commented on one of my Instagram photos, if my future home does not look like this, I have failed 😂
Wonderful Service
Another thing I loved about staying at Gilded was the staff. They were great at recommending local eateries and activities, and they were also very friendly. We felt so comfortable here!
Cozy Rooms
The best part about this cozy little hotel? The room we stayed in! Melani and I seriously couldn't wait to head back to the hotel each night and relax, because our hotel room actually felt like a real bedroom instead of just a place to sleep. The gas fireplace was one of my favorite touches, and we got plenty of use out of the flatscreen tv and complimentary Netflix. We were also provided with an iPad for the duration of our stay, which was great for researching the area and planning our daily adventures.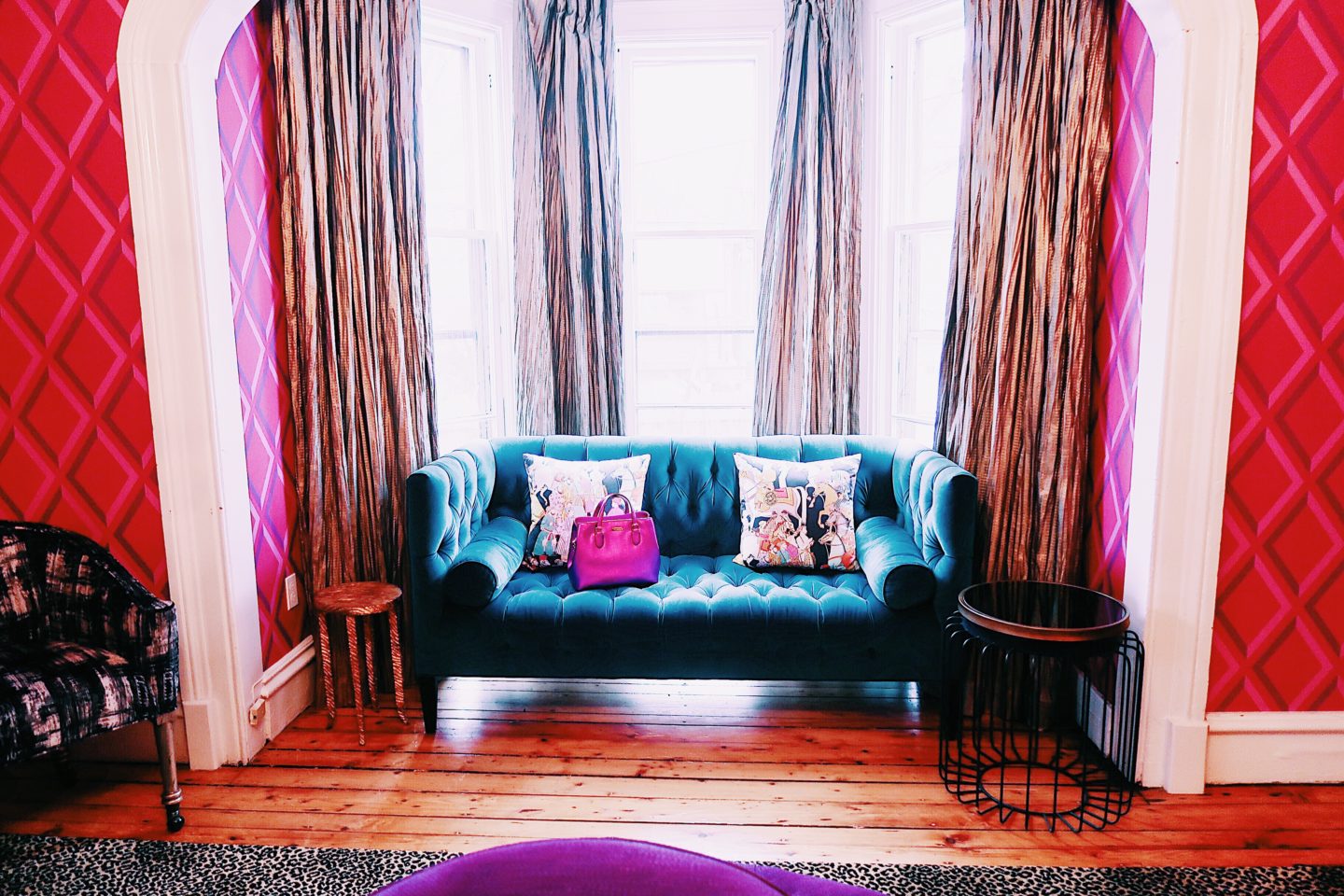 Final Thoughts
So, overall? Our girls trip to Newport was amazing in itself (more coming on that later), but our stay at Gilded was truly one of a kind. It really was one of my favorite hotels I've ever been to, and I'm crossing my fingers I'll be able to visit more Lark Hotel properties in the future!
Have you ever stayed at a boutique hotel before? What was your experience like?