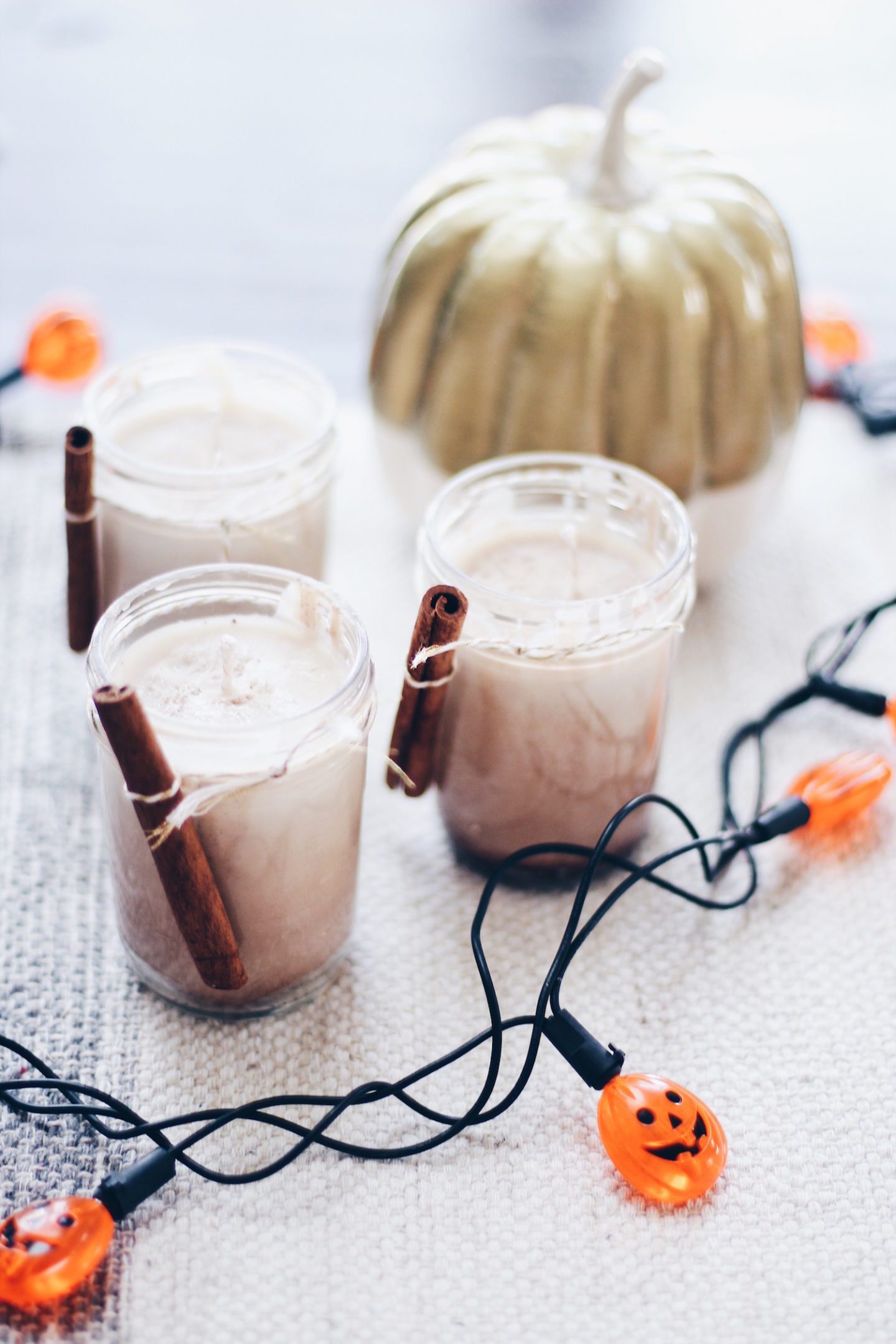 It's been quite some time since I've posted a DIY project, but being on the brink of the fall season somehow has me feeling re-inspired. Since I hadn't done one of my seasonal candle runs to TJ Maxx or Bath & Body Works yet, I thought it'd be fun to venture out of my comfort zone a bit and try making a few of my own. After all, I must say that hanging out in bed with a nice candle going & a good book in hand is one of my favorite fall activities. It's so cozy! My favorite candle of all time (a limited edition, apple cider scent from Yankee Candle) is also almost burnt to the bottom after enjoying it for the past few seasons, so this festive project was totally appropriate, even despite some of the turmoil it caused (…like spilling hot wax all over my kitchen floor…).
Much to my surprise (and delight) however, this DIY didn't go completely and utterly awry (like usual), and it actually turned out to be pretty darn cute…and dare I say Insta-worthy? 😏
Not to mention, the project is essentially foolproof, aside from the blip I mentioned above where I accidentally spilled some of the melted wax. Plus, these would be PERFECT hostess gifts to bring to any fall parties, right?
Here's how you can make your own: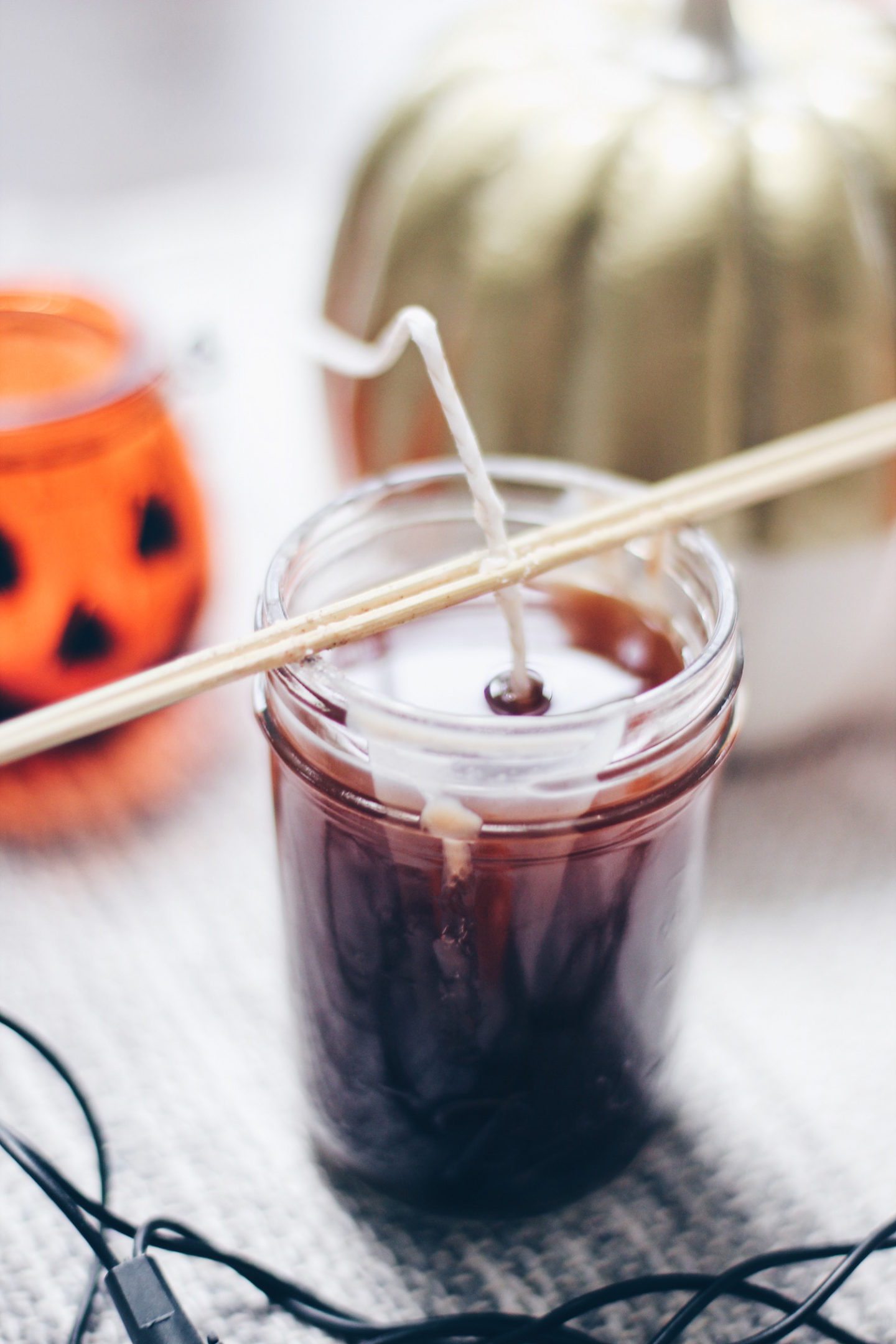 DIY Pumpkin Spice Soy Candles
Materials
+ 3  8oz mason jars
+ 3 weighted candle wicks
+ 6 wooden skewers
+ 1 lb soy wax
+ Thieves essential oil
+ 2 tsp. pumpkin pie spice
+ 1 tsp. nutmeg
+ 2 tsp. cinnamon
Directions
+ Melt 1 lb of wax (I filled a pan with water and placed a heatproof glass bowl filled with the wax chips inside, stirring with a wooden spoon every so often until all the wax was melted)
+ Add spices and stir
+ Add 15-20 drops of essential oil and stir
+ Dip weighted bottoms of wicks in wax, and adhere to bottoms of mason jars
+ Pour wax evenly into all three jars, and stabilize wicks using skewers to ensure that they remain centered (see above image)
+ Wait for wax to dry, cut wicks, & enjoy!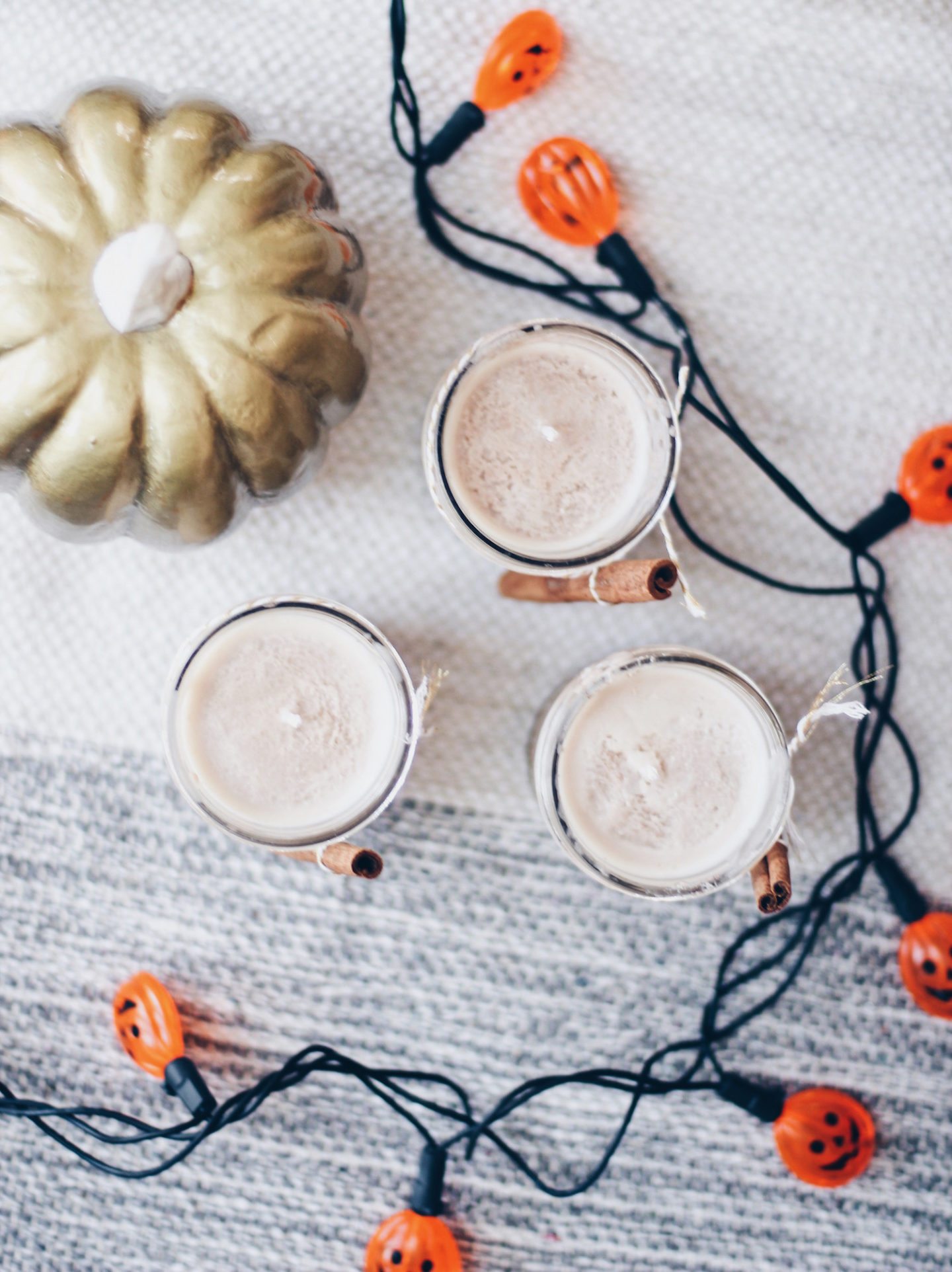 See, I told you it was easy 🙌🏻 DIY pumpkin spice soy candles FTW.
Happy Monday, and have a fabulous week!
And do tell…what's your favorite your favorite part about fall?