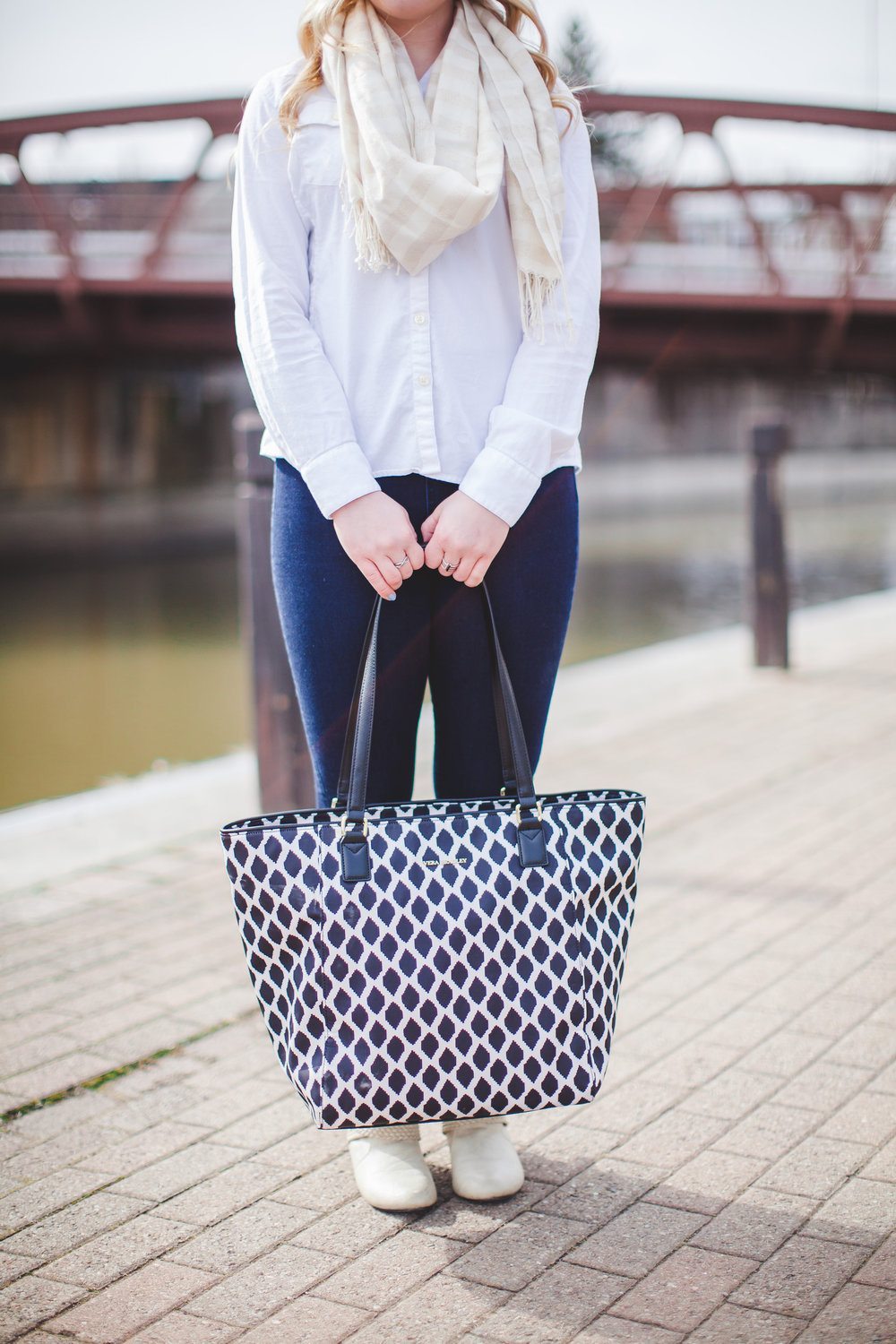 If you've seen this post, you guys know just how much I love pops of color. Specifically, there's a special place in my heart reserved for bright and pretty pinks (as if you couldn't figure that out from Insta). That being said, I don't think that neutrals should be left in the dust when spring arrives, especially not for super overdone pastels. I am a sucker for a lilac blouse or light pink bag, just like any other girl this time of year, but why succumb solely to this one trend?
It's boring, and so predictable!
There's so many styles that get forgotten about during the spring, but today let's talk about…*drumroll*…neutrals.
What? You thought neutrals were only for the fall? Guess again, girl. Here's five reasons you should totally consider implementing them into your spring wardrobe right now: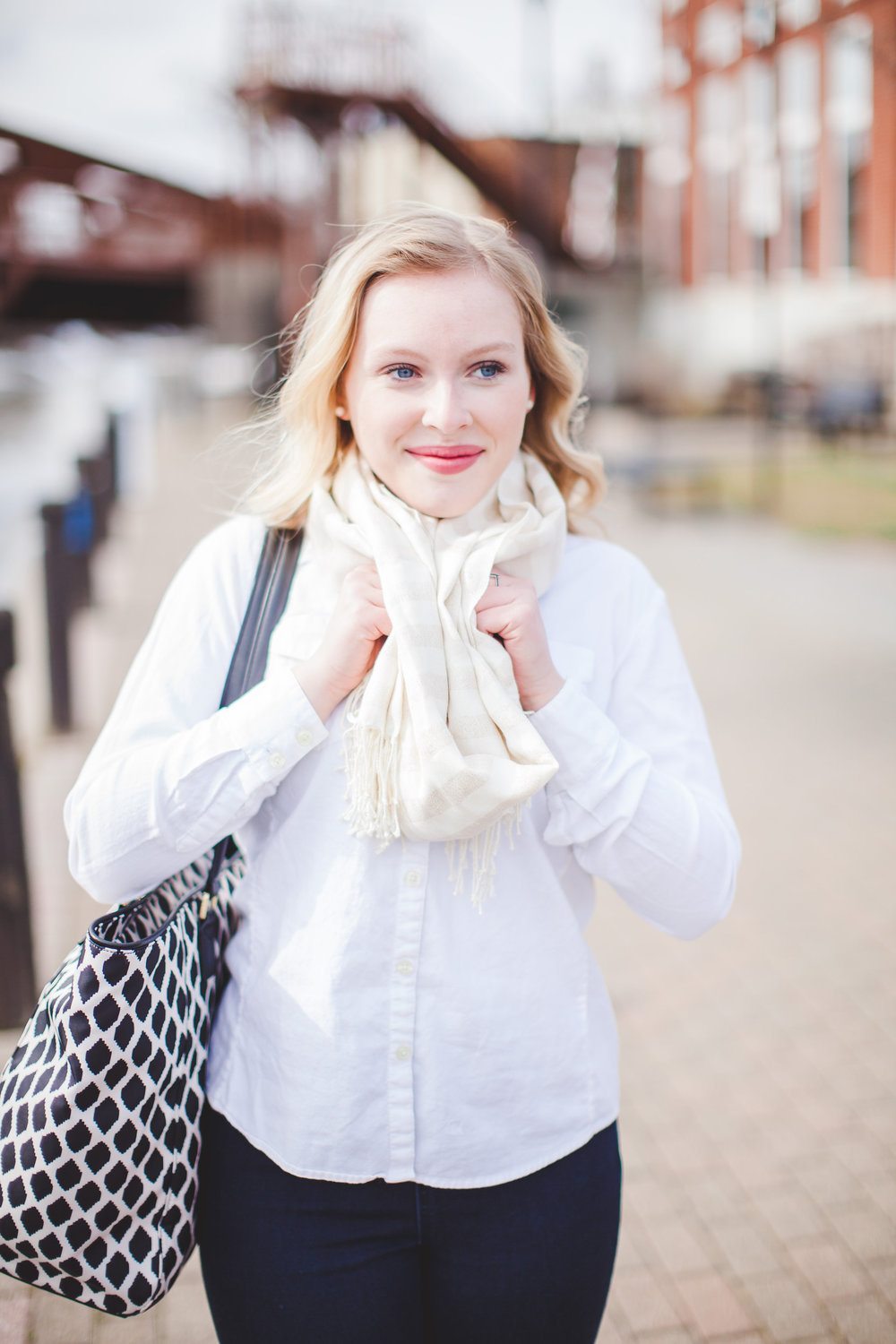 1. it's Classy AF
You guys may or may not know this, but I am HUGE into binge watching. It's kind of like an addiction, but everyone does it right? Well, lately I can't get enough of Scandal. I mean, I actually googled "How to be Olivia Pope" the other night. And for those of you who are just as obsessed, you already know how amazing white can look, because Olivia Pope practically lives in it (ex. here). I'm telling you, neutrals are your go-to when it comes to looking like a boss.
2. it's an easy way to highlight accessories
One of my favorite things about rocking neutrals is the opportunity to bring out fun accessories. For example, I had just received the tote in these photos right before the shoot (small version here, and regular size here) and knew I wanted to incorporate it into a look. However, I also knew that the busy pattern meant it couldn't be worn with just anything. Developing a neutral outfit around the new bag was a great idea, because it helped to highlight the specific item that I was excited about. This works not only with patterned items like the Vera Bradley tote, but also with bold/statement accessories.
Ex. This necklace would be perfect with an all-white outfit.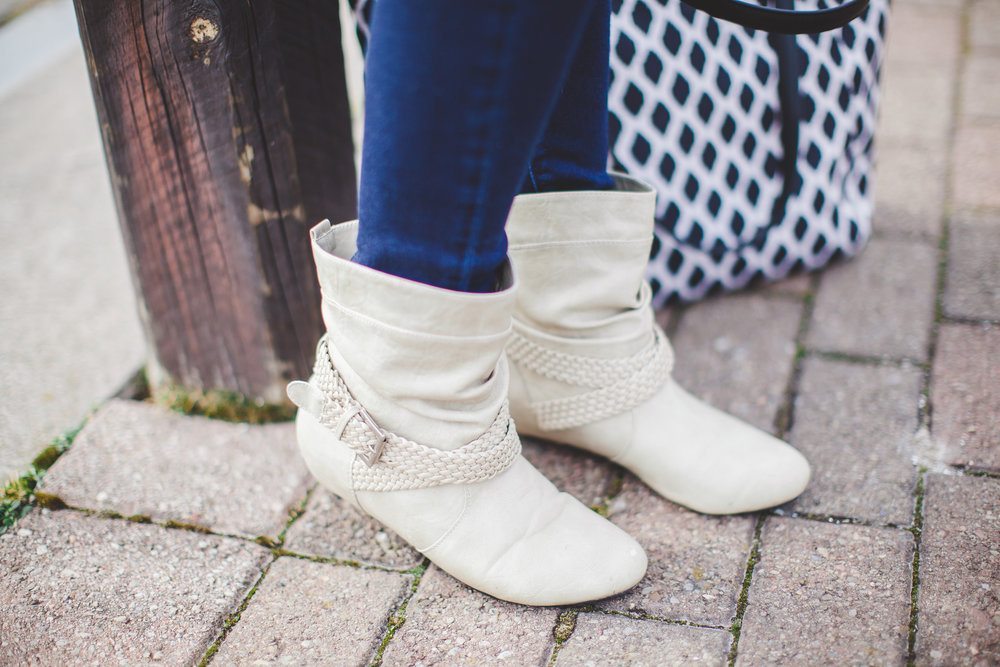 3. It's different
Like I said, everyone's into pastels lately…just like every spring. Instead, I like experimenting and standing out from the crowd a bit. It's not to say I don't ever follow trends, but it's fun to mix it up. And neutrals are a great way to still look bright and cheerful without being overly trendy.
4. It's not snowing
There's a lot of white going on during the winter (at least in NY), so people tend to get pretty washed out, especially if they're rocking neutrals. Since there's not really any color outside during the winter, that's when I most like to bring it into my wardrobe. Now that things are coming back to life though, this is a great opportunity to complement it with an all-white or beige look.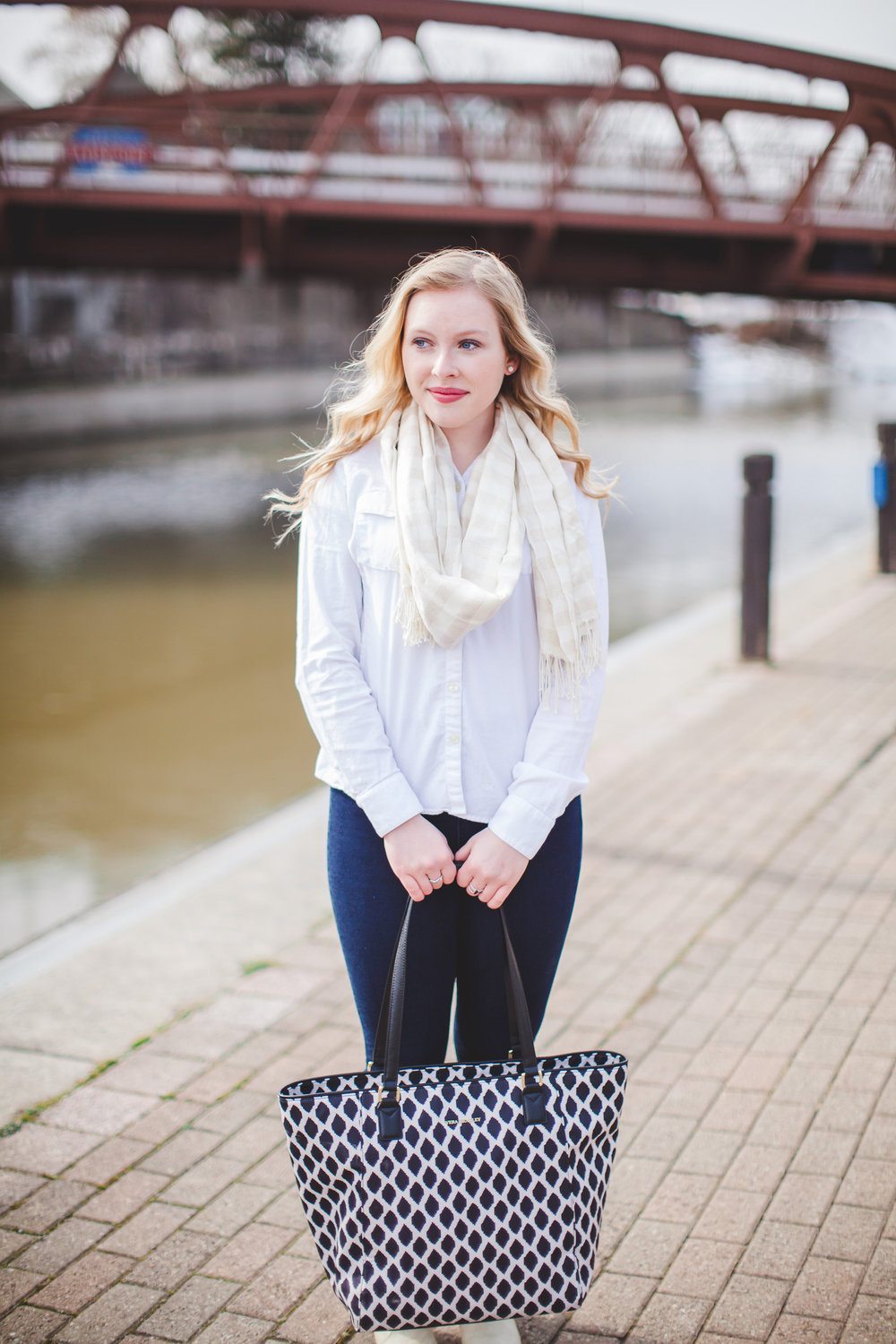 What do you guys think? Would you ever rock neutrals in the spring, or are you just too head over heels for pastels?
I'm off to make some avocado toast and visit my horse now that finals are officially over.
Happy Friday babes!
xx,
Holly