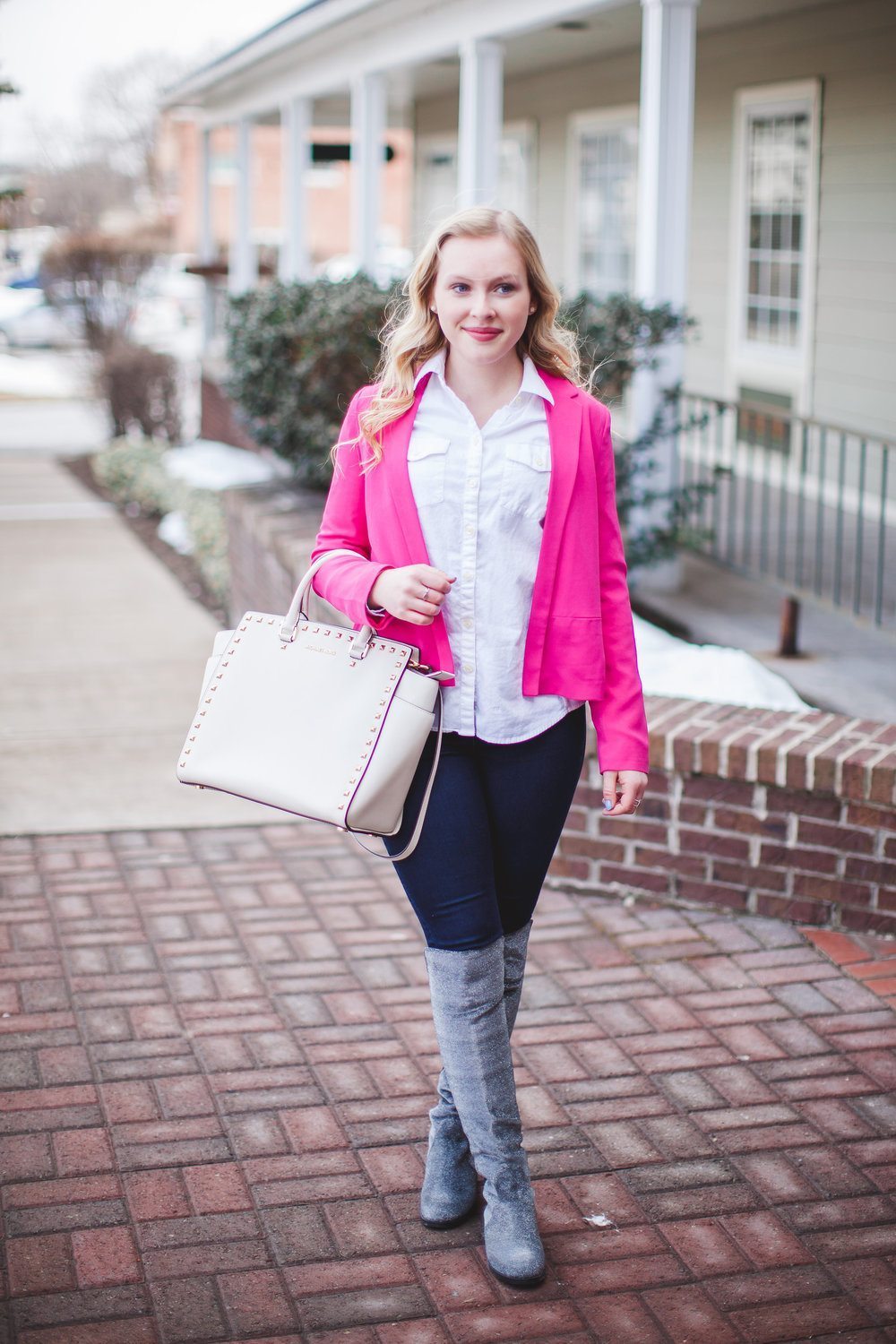 Okay, I seriously can't contain my excitement for this post. It's been a long time coming (we shot these photos over a month ago — hence the snow in the background!), but I truly am thrilled to finally share. If you read this post on transitioning your wardrobe between seasons, you already know that I've been working with an amazing photographer to really up the ante on my fashion posts. I couldn't be happier with the results, and it's been really fun sharing the looks with you guys so far!
Anyways, this outfit…it was inspired by my recent internship hunt. Last year, I worked in a very casual office as a social media marketing specialist, but am expecting a more formal environment this year. However, I still think it's V important to maintain your own unique style, even in a professional setting.
So, that's where this hot pink blazer comes in. You guys know I love, love, love pops of color, and needless to say, I was thrilled when I found this Forever 21 gem.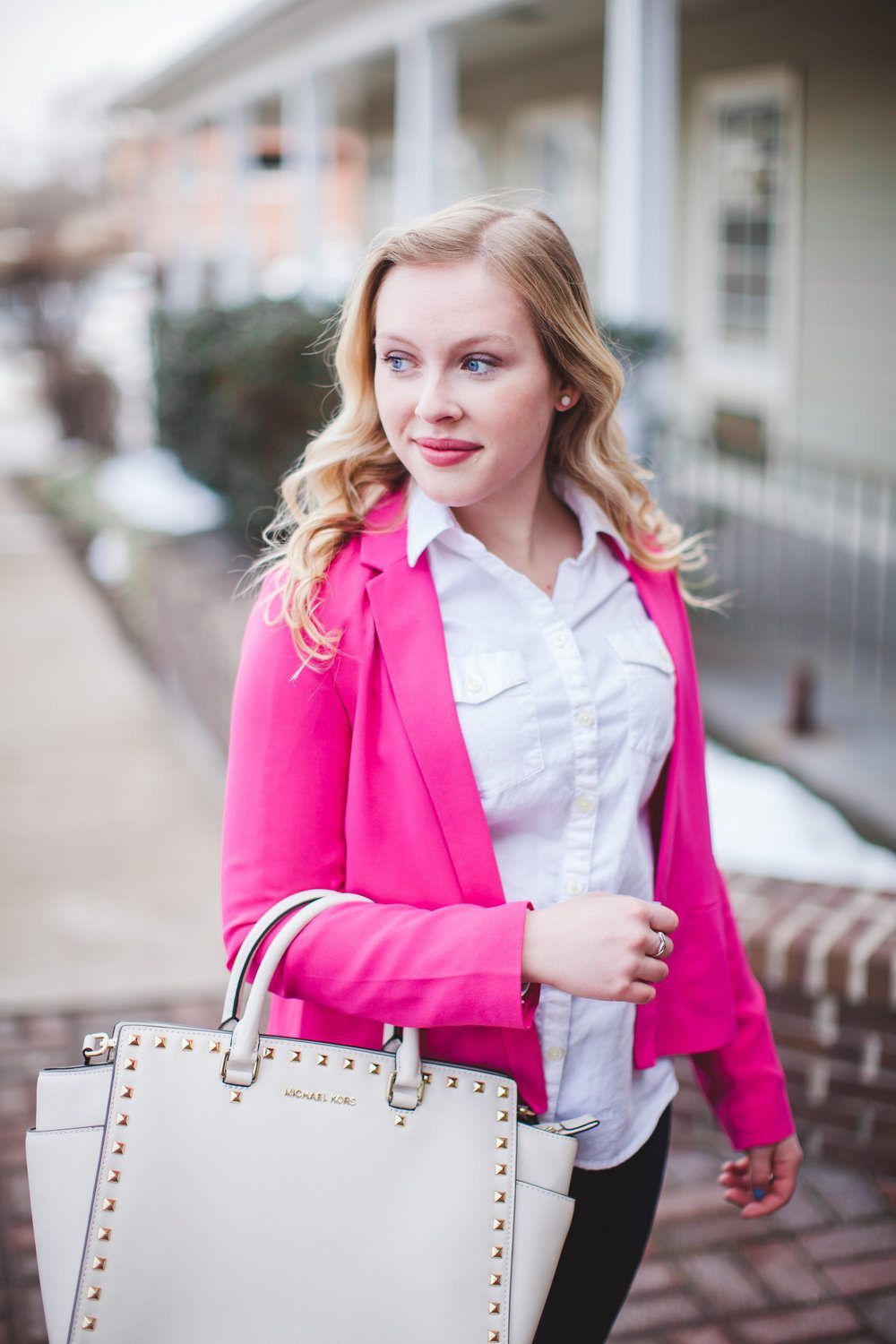 Though I have very mixed feelings about the brand (I've had some items fall apart after only a few uses), my recommendation when it comes to developing your internship wardrobe, or any wardrobe actually, is to opt for lower-end pieces when trends are involved. Save splurging for more timeless items (like this classy, white Michael Kors work bag). It's nice to have a little bit of contrast in your wardrobe, and you'll ultimately be able to build a bigger collection by doing this. Think highs and lows people, highs and lows.
Also, can we talk about these sparkly silver boots? I've been seeing knee-highs everywhere but just couldn't convince myself to splurge…until I found this steal at TJMaxx for 12 dollars. At first, I thought they'd be a little too much with the pink blazer, but I actually ended up loving the added glamour. That being said, I'm definitely going to be rocking them with some black skinnies and tanks this summer too.
By the way, have any of you already built a professional wardrobe? You'll have to share links in the comments if you're a blogger, because I'm totally looking for some inspiration! I'm also dying to know if you guys have any cool internships lined up for this summer? If not, I'll share a few of my best tips with you guys, 'cause why not? And don't forget about the free internship checklist at the bottom of this post! I'm including some of my favorite search engines and other secrets that took me ages to figure out on my own!
Anyways, I could go on and on about internship and professional etiquette/strategy, but here are three, super manageable tips that I find to be often overlooked, yet SO important: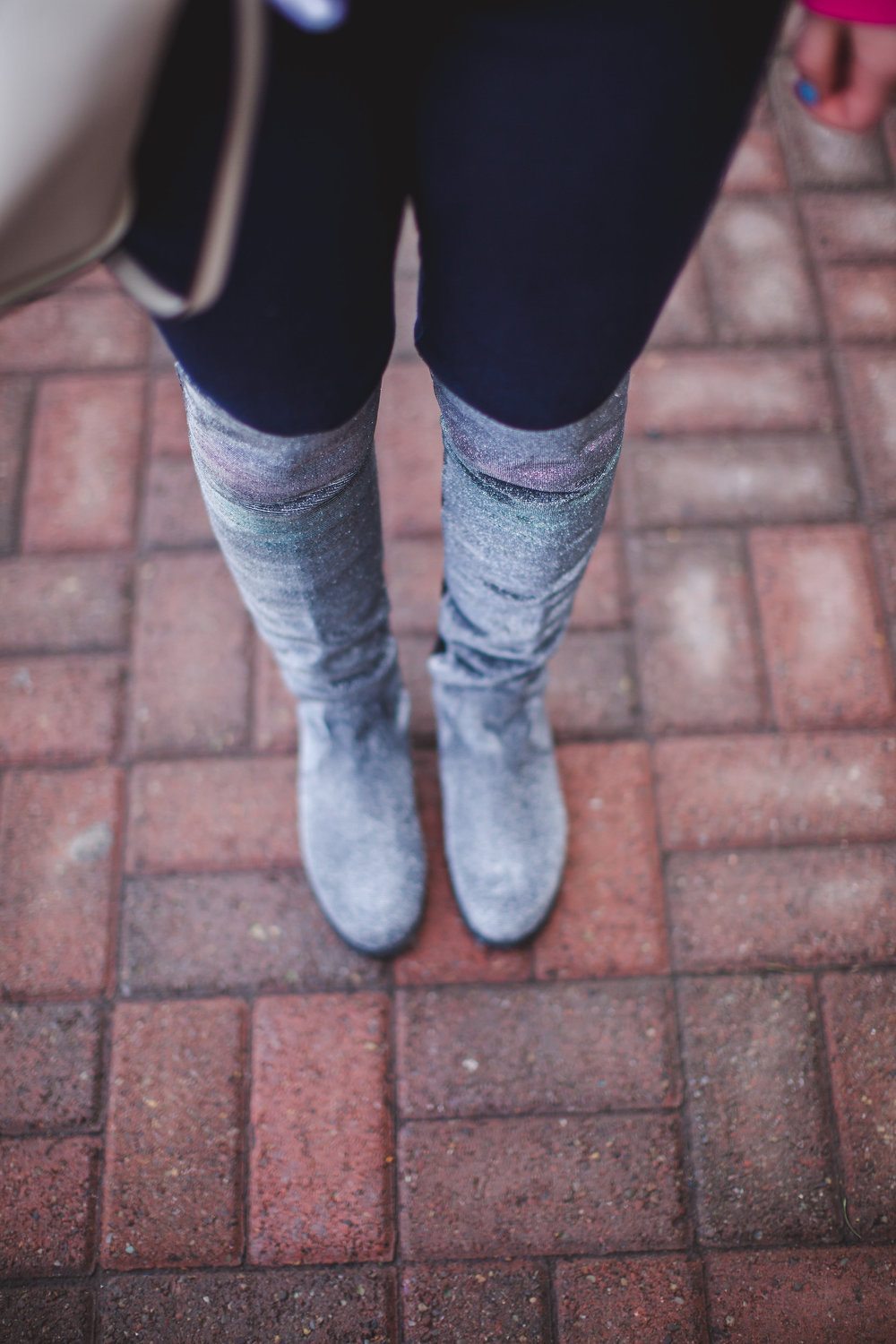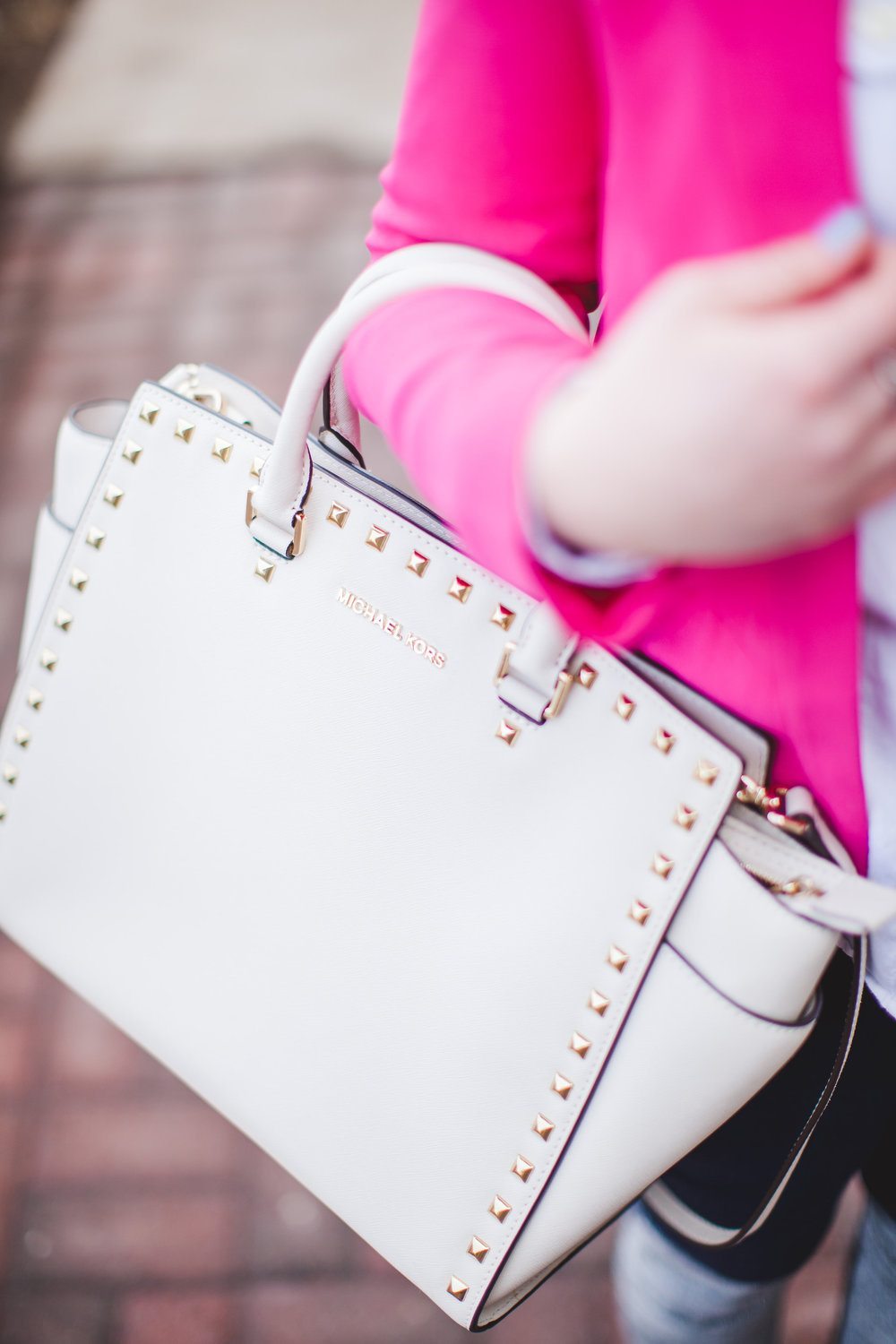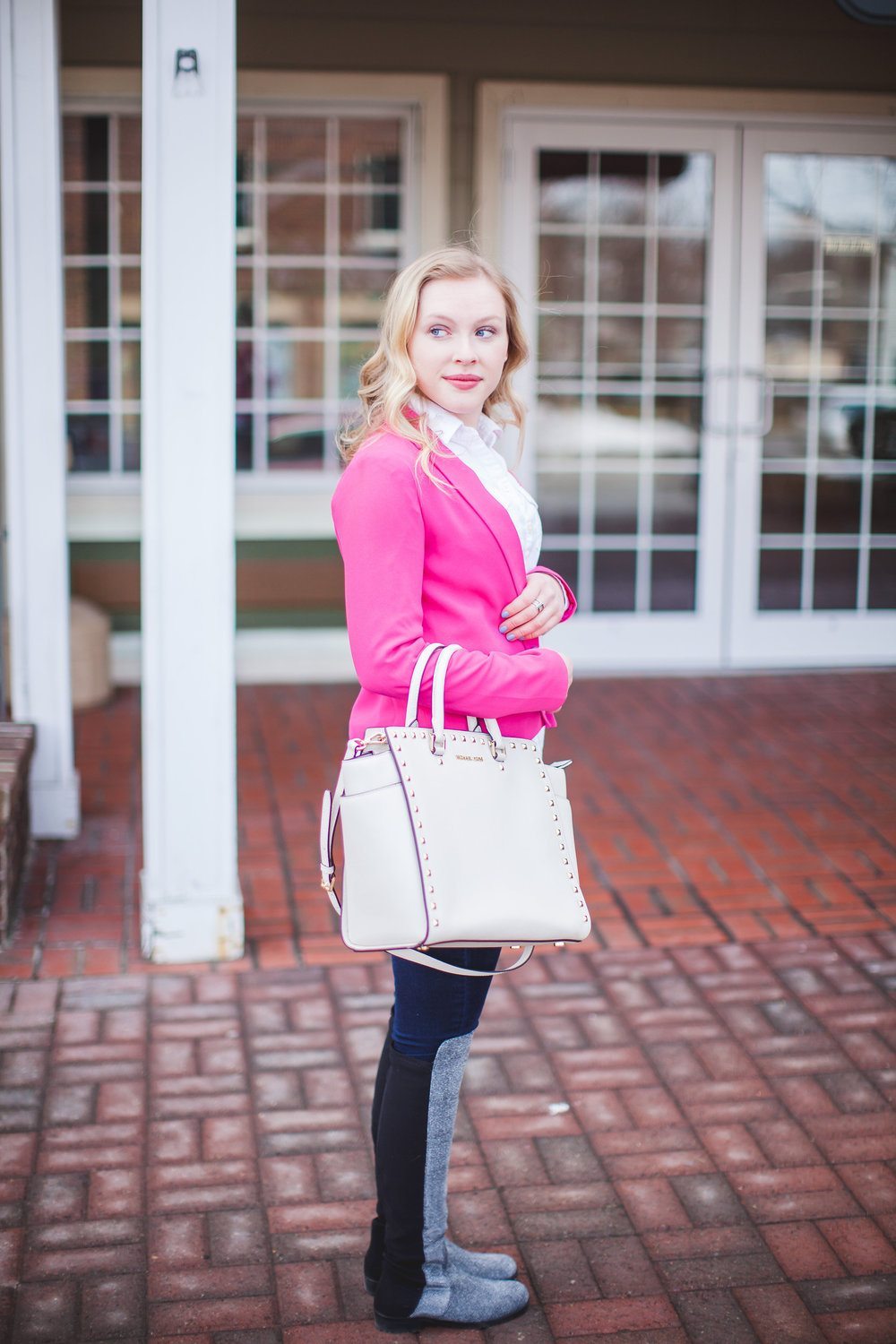 1. be authentic
As a blogger, I feel like I really get this one. There's a lot of companies that will reach out to me via email, requesting to A) collaborate, or B) test their product. I'm so flattered and excited when I receive a genuine inquiry, but a lot of pitches are completely mass produced, with just my name inserted into general body copy. There's really nothing that's a bigger turnoff than this. I immediately hit delete.
I think a lot of people do the same thing when they're looking for internships/jobs. Don't skimp on the quality of your emails, cover letters, etc. Even if you think the recipient won't notice, they will, and it reflects poorly on both your character and work ethic. Apply to companies that you're genuinely interested in working with, and let that passion shine through. It will take you further than you think.
2. do your research (not for the reasons you'd think)
Do your research. We've all heard that one before, right? But the typical backing for this advice you'll get is to do research in order to provide the best answers to internship questions as possible, and truly show your interest in the company. While this is definitely an integral part of the interview process, know that you are interviewing the company just as much as they're interviewing you. Basically, you have two options. A) Walk in there stiff & nervous, and try to answer each question perfectly so they'll hire you, or B) Go in, feel out the situation, and prove that you'll be an asset to the company…if it's the right fit. Your whole career is not riding on one interview, one internship, etc. There are many fabulous options out there, all which will provide you with unique and valuable experiences, so make sure you go to the interview with plenty of questions about the environment you'll be working in — after all, you're the one who will have to deal with it each day!
3. NEtwork, network, network
I know, I know. It's the term no one really wants to hear. It's awkward, intimidating, and we'd all just rather not. Am I right?
Believe it or not, I used be a seriously shy person. I was so afraid to approach people and start conversations, but the more that you do it, the easier it gets. And if we're being honest? A lot of the best opportunities come from "knowing someone". That's not to say you'll get a job just because you have contacts, but you may hear about something you wouldn't have otherwise known about, or even get an interview you wouldn't have otherwise gotten. Love it or hate it, that's the way it is. In addition to this, you never know until you ask. My internship this summer is working in the marketing department of a local magazine, and I never would have even known there was a position available if I didn't speak up and find out! In addition to my 2016 Blog & Biz Resolutions, one of my personal goals is to be a little bit bolder. I've found that confidence can be such an impressive trait (as long as it's not overdone), so I'm trying to employ a little more of that in professional settings. After all, if you don't believe in yourself, how can you ask anyone else to?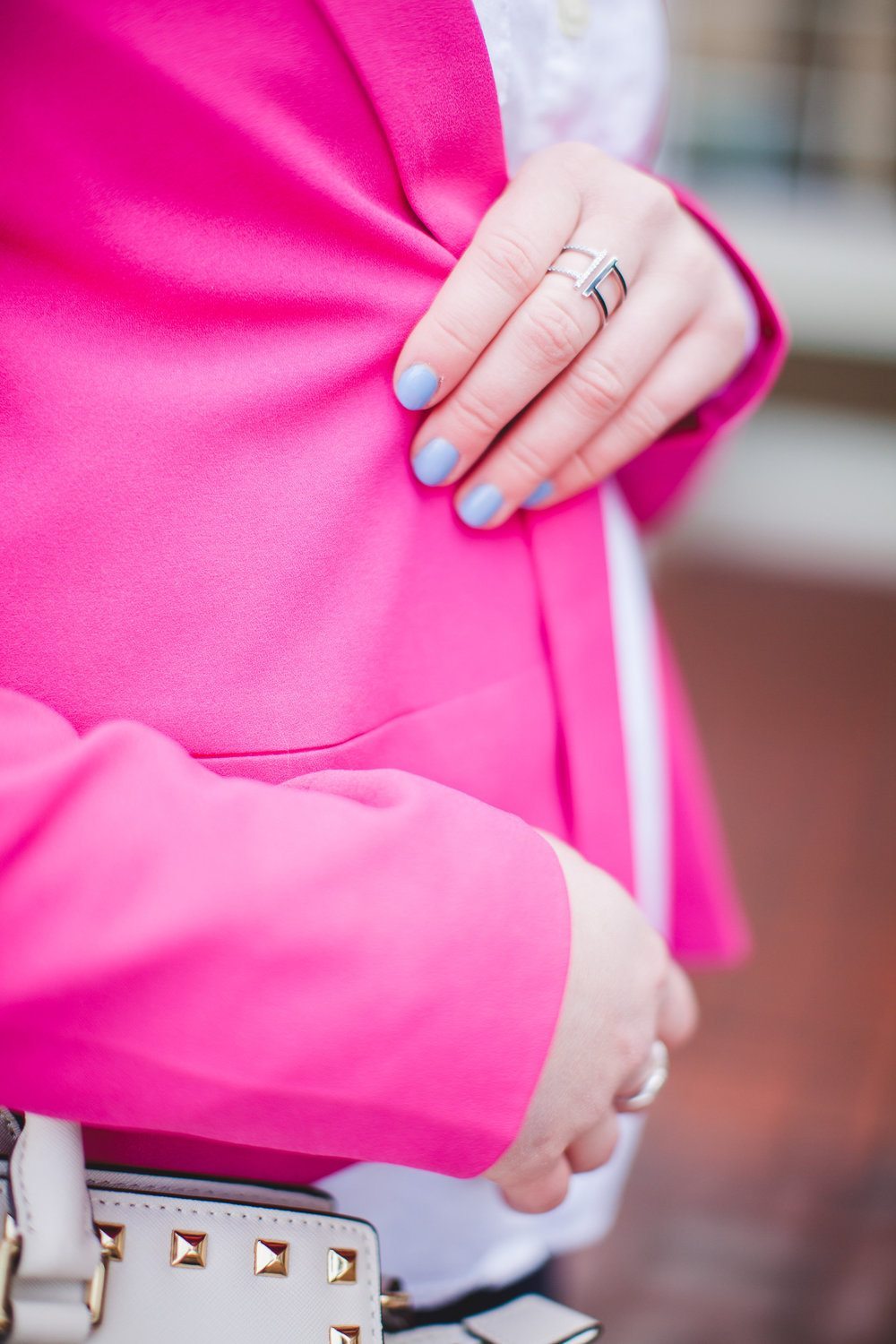 So, tell me in the comments if you guys have any amazing jobs lined up for the summer and also link to whatever workplace outfit inspiration you guys might have. Help a girl out! Also, if you're looking for some sweet resources on finding and nailing the right internships for you, check out the free downloadable cheat sheet below 🙂
Have a great weekend, and TGIF!
xx,
Holly