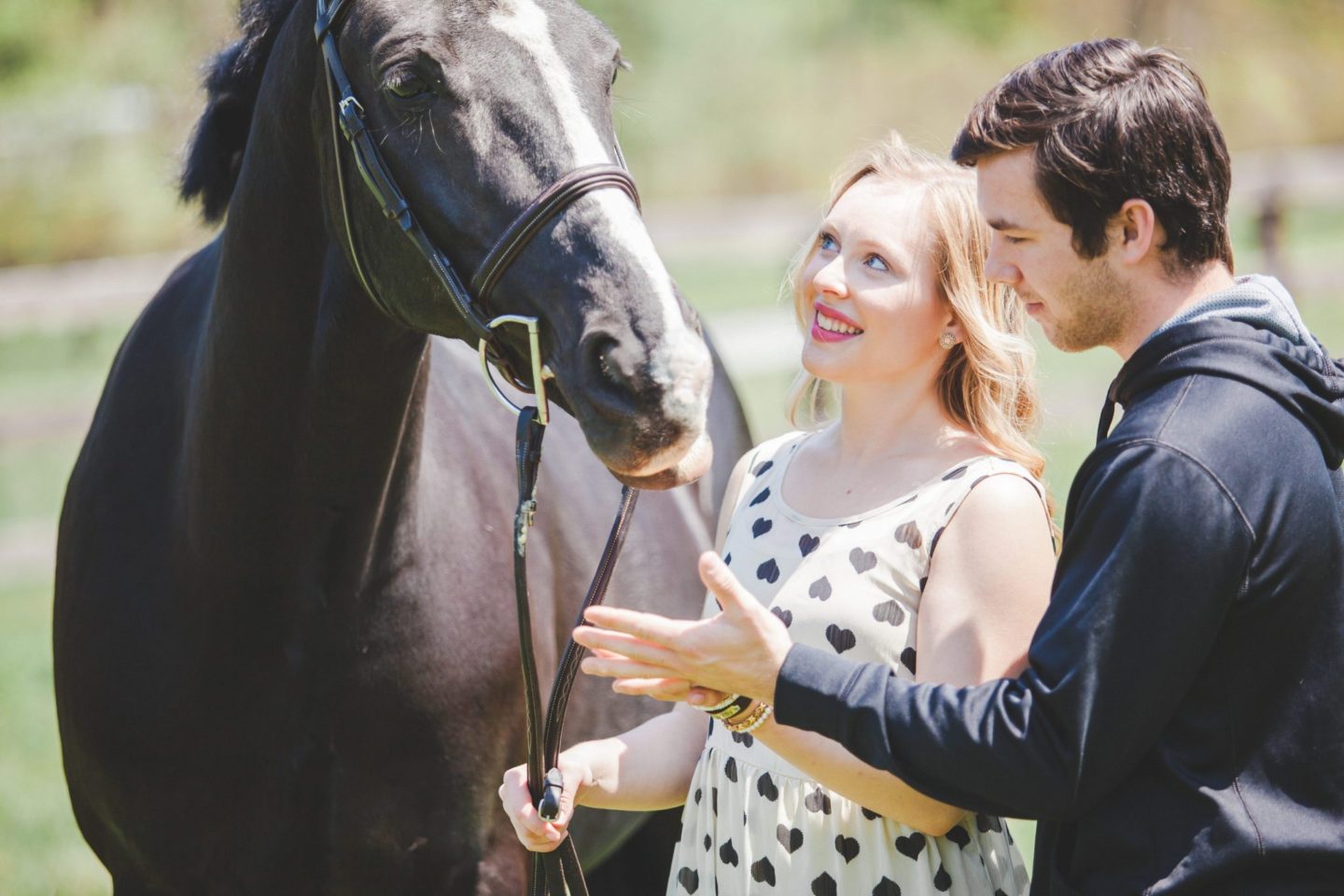 Despite the fact that I've been blogging for over three years now (and my now fiancé has been a part of my life for 5+), I realize that I've never actually gone into much depth regarding my relationship. In my 2017 reader survey, you guys mentioned you'd like to see some more personal posts, and we also have our wedding coming up in 2019. Therefore, I figured this would be the perfect time to tell ya'll a bit more about the man who is such a huge part of my daily life, and who is also behind the camera of many the photos you see here and on Instagram!
Off to a Rocky Start
If we're going back to the very beginning, the story begins during my freshman year of high school. It's *so* weird that I was just 15 years old when I met Rich…what babies we were compared to now, haha! Anyways, Richard and I both had Earth Science together, which was where we met through mutual friends and became lab partners. He always made me laugh by goofing off during our projects, and we became really good friends. Unfortunately for me though, he had a pretty long-term girlfriend. Even though I had feelings for him, I'm not the kind of girl who would meddle in someone else's relationship. So, I kept my mouth shut.
R. ended up breaking things off with his girlfriend that spring, and shortly after he admitted to me that he liked me. We hung out and I met his family, but the timing ultimately wasn't right. Who wants to dive into an LTR at 15 years old, when they just got out of one? Honestly, I was incredibly hurt by the whole situation. Looking back on it though, we definitely were not mature enough at that point to start seriously seeing each other.
That's beside the point though, since I cut him off completely until junior year 😂
High School Sweethearts
After not speaking to Richard for more than a year, we ended up having a free period together during our junior year of high school. He just randomly started trying to talk to me, and he would often play pranks on me (i.e. pulling my chair out from under me right before I sat down 😬). This was totally fun and games though, and I feel like it was just his attempt to lighten the mood between us and become friends again after a pretty bad fight at the end of our freshman year.
Beyond the teasing and small talk, I started seeking out R. to help me with some of my trigonometry homework. He was in advanced classes, and I happened to be falling behind in the regular ones (I've never been a math person). He actually started tutoring me soon after, and we started hanging out at each other's houses to do our homework. Not only were my grades improving, but we were becoming really close friends…again, haha.
After awhile of studying together, I found out that Rich still liked me, but I was hesitant to go for it. It didn't work out the first time, so why bother again? The thing is though, I still really liked him too.
Eventually, when we were studying one day, he mustered up the courage to kiss me out of the blue! I was literally more shocked than I ever had been in my entire life, haha. I still joke with him that that was pretty brave of him, since I didn't really tell him I liked him back when I found out he was still interested in me.
After that kiss though, the rest is pretty much history! We started dating shortly after, and we have been together ever since.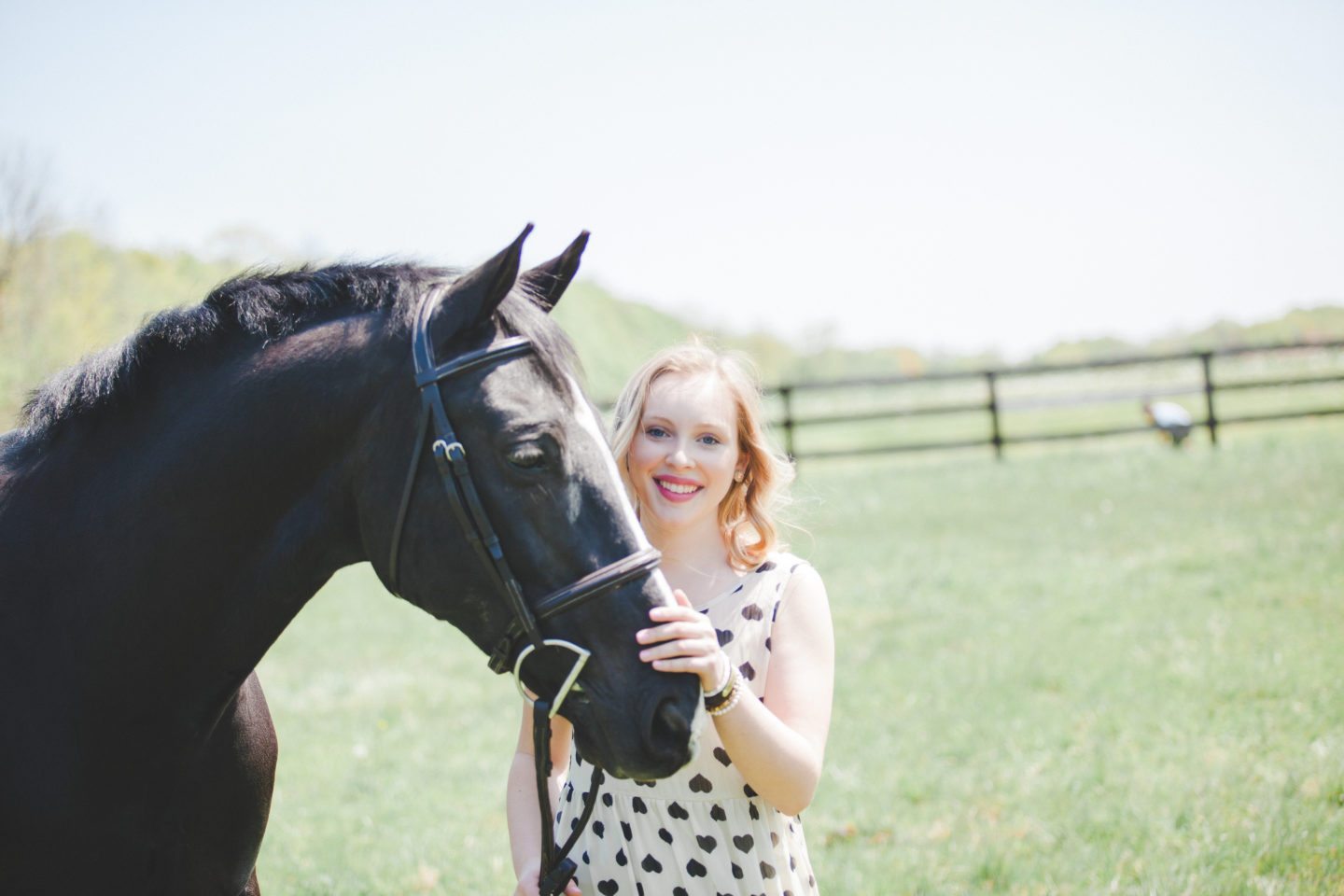 Engaged at Last!
Rich and I have been through a lot together in the past 5+ years. We've been there for each other through several deaths in both of our families, and most recently this fall when my dad was diagnosed with cancer. We've also been together for the highest moments too, like graduating from high school/college, landing our dream internships, adopting a dog together, etc. It's been a crazy ride so far, but I wouldn't trade it for anything. Lots of people have judged us for being high school sweethearts and getting engaged so young (we got engaged in October 2017, when we were both 21).
That being said…when you know, you know.
We've already been doing some wedding planning (like booking a venue and a photographer, yay!), and I can't wait to bring you all along and share the process. As our dream day gets closer, I'll be sharing all my tips and tricks on wedding planning, so stay tuned! ☺️
Also thinking of doing a proposal story, once we do our engagement pictures…what do you guys think?!
Photos by Katia Popik Photography