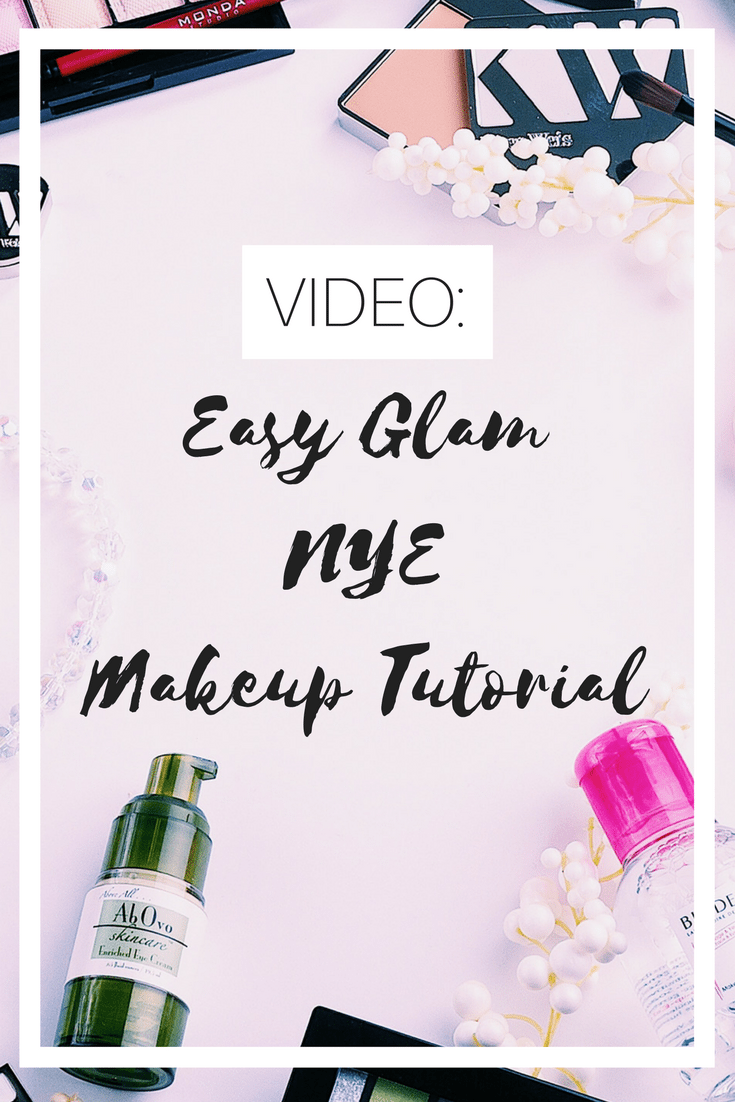 So if you guys follow along on Instagram, you may have seen my recent poll asking if ya'll wanted to see an easy NYE makeup tutorial. Over 80% of you responded with a resounding "Yes, please!", so I knew I just had to put something together. By the way, I'm loving the new poll feature on Instagram in case you couldn't tell…I'm ALL about feedback lately, and Insta polls seem like such an easy, authentic way to really learn what you guys want from me as a content creator.
Speaking of feedback, THANK YOU THANK YOU THANK YOU to all of ya that took my 2017 Reader Survey. I was able to give away a $50 Sephora gift card to one lucky chica who responded, but I wish I could've done something for all of you! I'm ready for 2018, and I want to make some massive improvements on this platform. Putting out content that you guys actually confirm you want to see is going to be a huge part of that…after all, I do all of this for YOU!
Easy Glam NYE Makeup Tutorial…
Anyways, I digress…Let's move onto what you guys are really here for…the easy AF makeup tips. I will not pretend that I'm a makeup pro. I shop at the drugstore for most of my products, and I usually don't spend more than 15 minutes putting together a look. That being said, I still love getting glammed up + I strongly believe that you can do it both on a budget and within a time frame. Going along with that theme, I'm sharing a video of my own New Year's Eve look I'll be rocking this year.
I promise it's SO easy to copy, and you can buy almost every single product I use at the drugstore. I'm especially excited about some of the goodies CYO Cosmetics sent me (many of which are featured in the video). They have so many beautiful metallics out just in time for NYE, and you can purchase them all at your local Walgreens. Gotta love convenience, right? (P.S. This is not a sponsored post, just seriously obsessed with the brand).
Let me know what you guys think of this makeup tutorial in the comments! Do you have any fun NYE plans? Please dish!