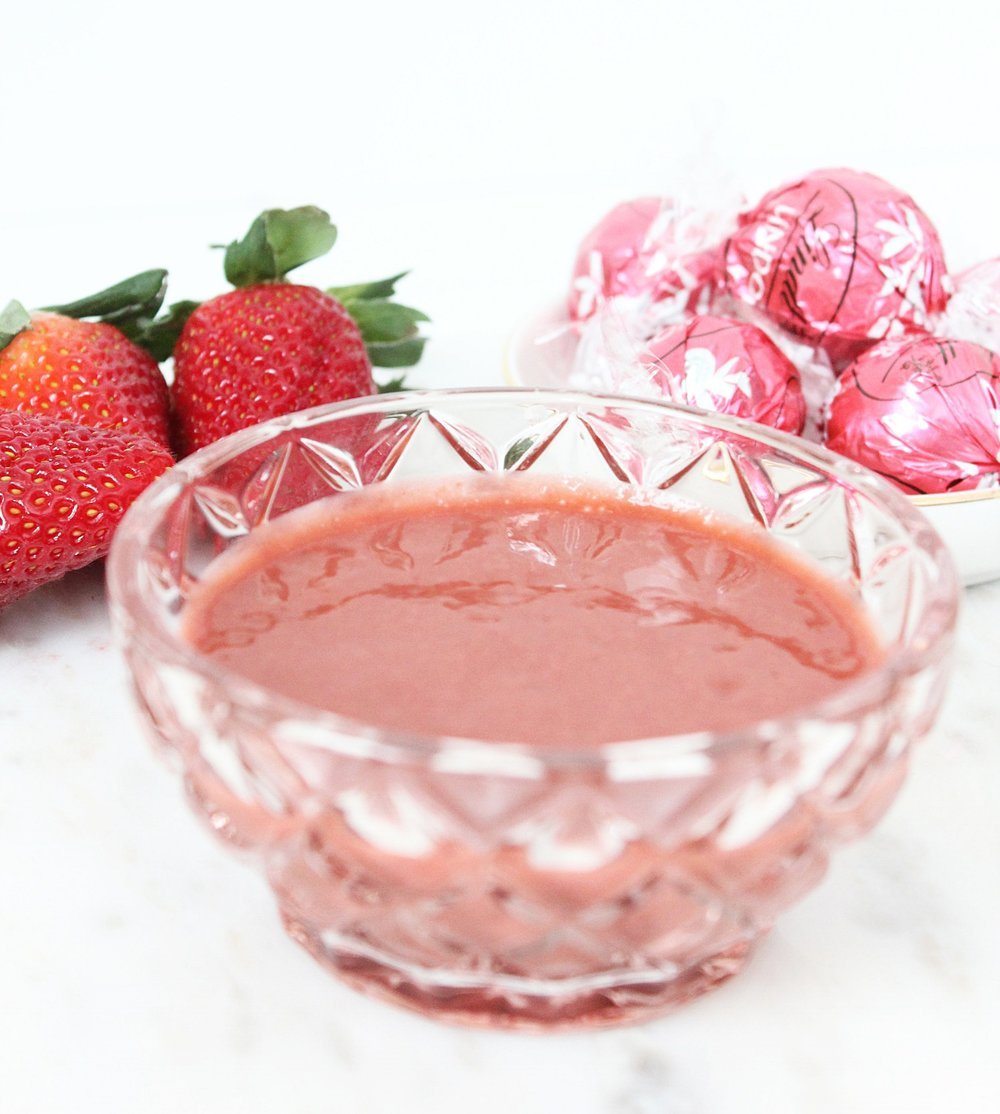 If you read TBC's Last-Minute Valentine's Day Gift Guide (and you should, bc it features some real goodies), you're probably not surprised to see more V-Day inspired content. It's obvious that I love the color pink, so I'll pretty much take advantage of any opportunity to exploit that passion — Valentine's Day included, of course.
Today's post is extra special though — not just because it's pretty, but because it's a damn gem when it comes to skincare. You ladies know how I feel about sick-o unnatural products, especially when they cost a small fortune. I mean, how am I supposed to save up for this bag when I'm blowing my entire paycheck on glorified soap? Thanks, but no thanks.
(P.S. Don't think I don't still indulge in the occasional beauty buy, because I do. I just like to make my own products on top of purchasing only my absolute favorite brands to save a bit of cash & have the comfort of knowing exactly what I'm putting in and on my body.)
And did I mention that this easy AF DIY boasts a multitude of skin benefits all thanks to a fruit you can likely find in your fridge right now?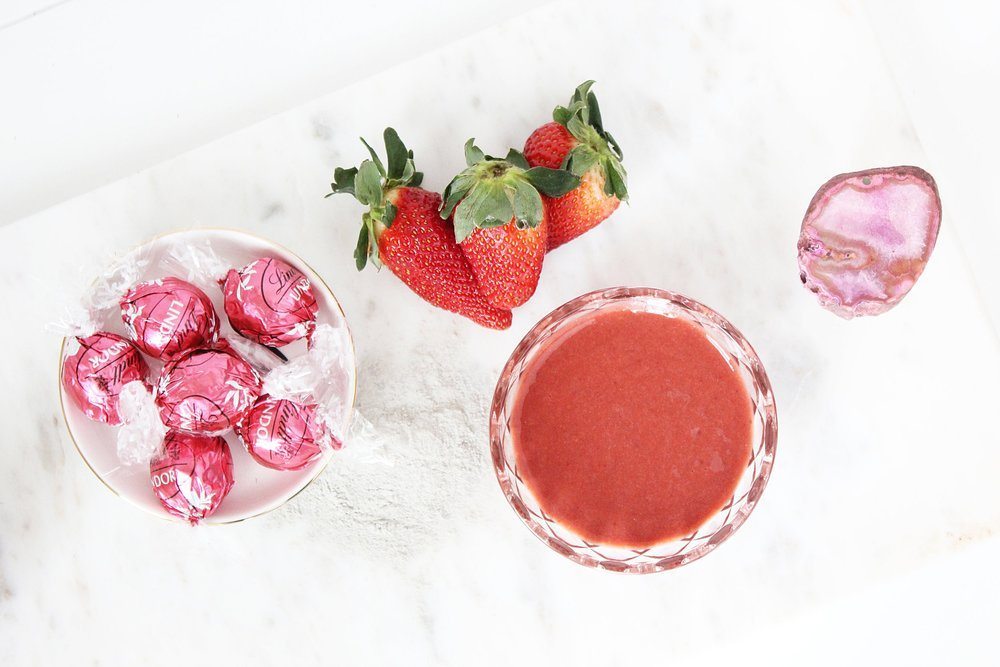 According to this source, strawberries "strawberries have been scientifically proven to have antioxidants, anti-inflammatory, and astringent properties that can prevent and treat acne and even slow down signs of aging." They're so good that they were even used by ancient Egyptians to treat acne and other skin ailments.
Pretty sweet, no?
I also love this recipe for the bentonite clay, which is known to absorb toxins and help nix blemishes. Hallelujah to that. Finally, apple cider vinegar is a total saint in removing dead skin and toxins. Love, love, love.
So, are you convinced that this pretty reddish/pink mask is the real deal? I hope so, but I still implore you to try it out yourself either way. I'm just that confident you'll love it! It also leaves your skin feeling so smooth, which is definitely my favorite part of any good mask.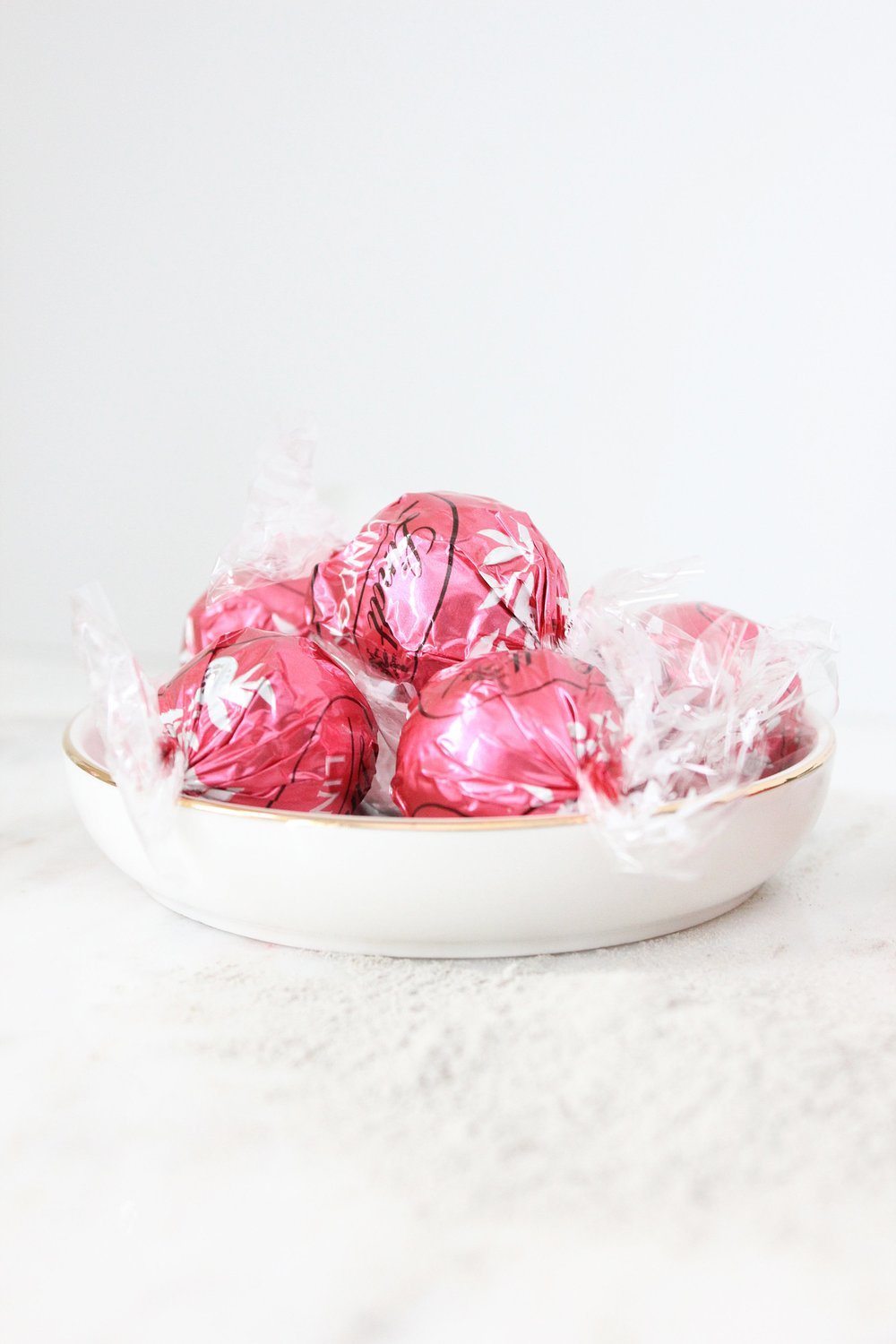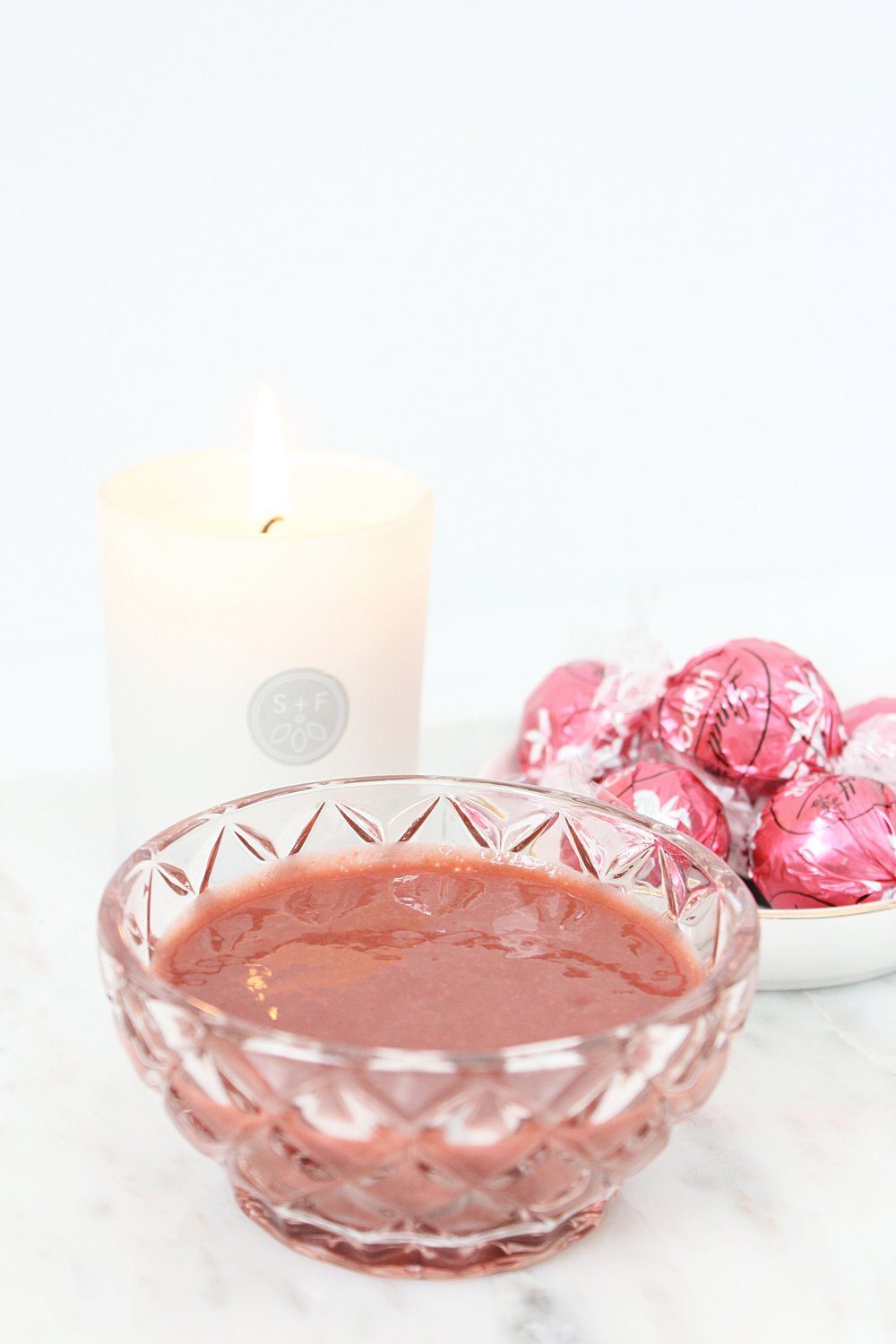 Now here's how you can make this baddie at home:
ingredients:
+ 4 medium strawberries
+ 1 tbs bentonite clay
+ 1 tbs honey
+ 4 tbs apple cider vinegar
directions:
+ Mix all ingredients in a blender, apply to skin, and allow to sit until dry (usually 5-10 minutes). Wash off with warm water, and enjoy your rejuvenated skin!
What's your take on this strawberry facial? Let me know how yours comes out in the comments below!